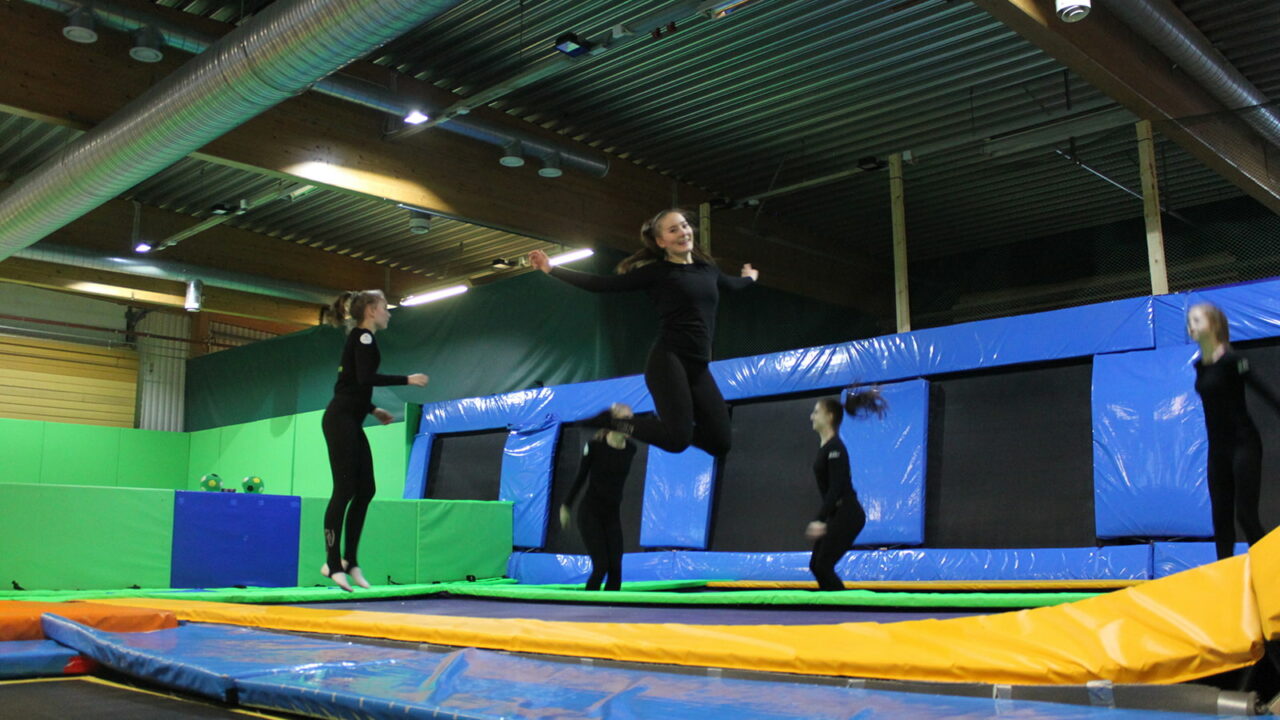 Jump Park
The best jumps of the year for our kids."
– Tiina (mother of two)
"We had a birthday party for our ten-year-old at Jump Park. We'd never been there before, but we would warmly recommend it to everyone!"
– Sanna
Fun, games and workout for everyone
Jump Park is an indoor activity venue where you can jump on trampolines and aim high on the climbing wall. Parents can use the gym while the kids are having fun. Jump Park has plenty to do for kids and adults alike!
At Jump Park you can also have a go at somersaulting and flip on an airtrack. Make your birthday party unforgettable and spend it with your mates at Jump Park!
For birthday party and corporate bookings, our trampolines are at your use exclusively. At other times, our trampolines are open to all our customers without prior booking! Browse for free timeslots for your booking www.jumppark.fi/jyvaskyla
Prices: 
Trampolines
1 hour: €10
Day: €15
Gym:
Single ticket: €8
Monthly ticket: €15
How to get there
Jump Park is located at Yritystie 5 in Sepänkangas, some six kilometres from the centre of Jyväskylä. You can easily get there by car or by bus. Find out more about bus timetables here. We offer free parking.