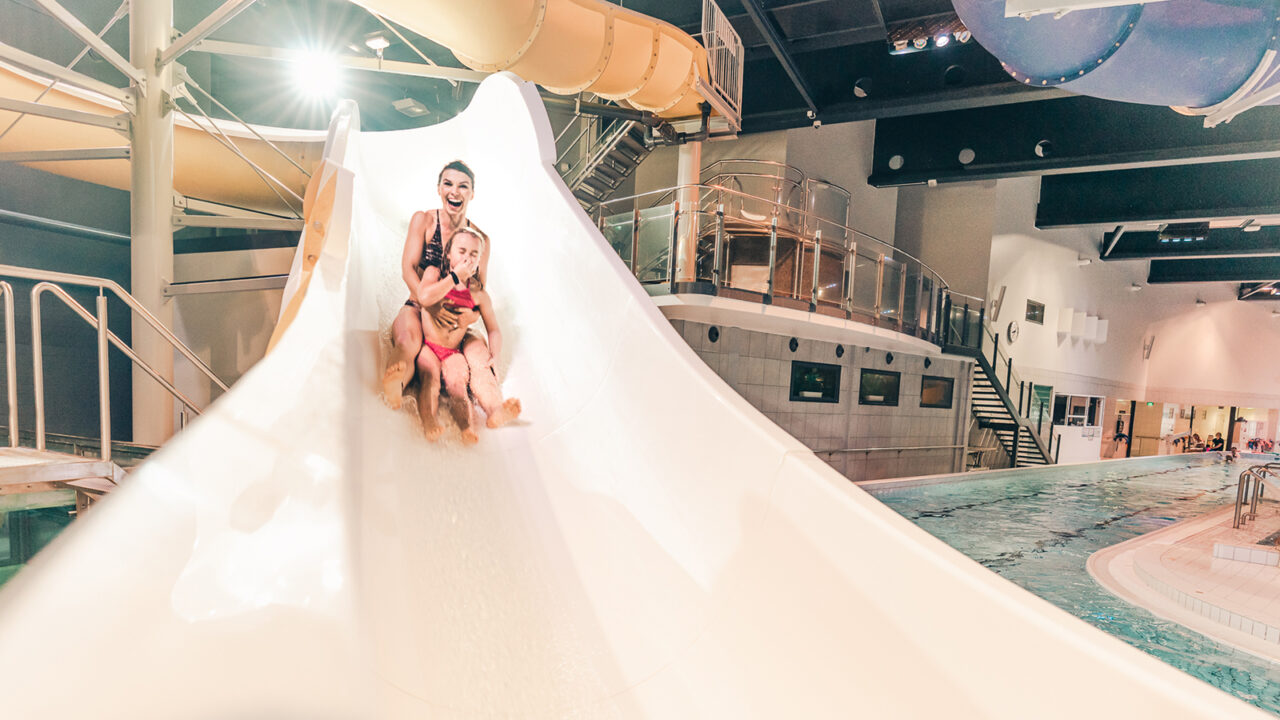 Peurunka
"We will come again! Our whole family really enjoyed the spa. A cool place." – Miia, family of four
A spa with more activities than any other spa in Finland offers enjoyment for all the family! Slide down a hair-raising 130-metre water slide or the new 40-metre slide or test your skills on the Wibit water climbing wall. The little ones will enjoy the warm water in the baby bungee pool. Aside from a magnificent spa, we offer a complete range of physical exercises suitable for everyone. Different forms of indoor and outdoor exercise, such as glow bowling and disc golf, keep the energy levels of young exercisers high, around the year. The magnificent lake landscape increases the range of outdoor exercise with its magnificent hiking trails. At the ice hall, all types of ice sports, from skating to curling, are possible. In the new restaurant area, children can enjoy the tastes of the kids' menu after their exercise and swim. We also offer separate dishes, highchairs and play areas for smaller children.
Read more about the activities at Peurunka.
Enjoy a tasty meal in the new restaurant area.
Stay the night at the snug Peurantähti apartment hotel.
Enjoy the relaxing atmosphere of the spa and the Day Spa treatments.
How to get there
Peurunka is located approximately 25 kilometres from Jyväskylä in Peurungantie 85. The easiest way to get there is by car, but local buses also carry you from the centre of Jyväskylä to the front door of Peurunka, which is also the last stop of the line. Check bus timetables here.