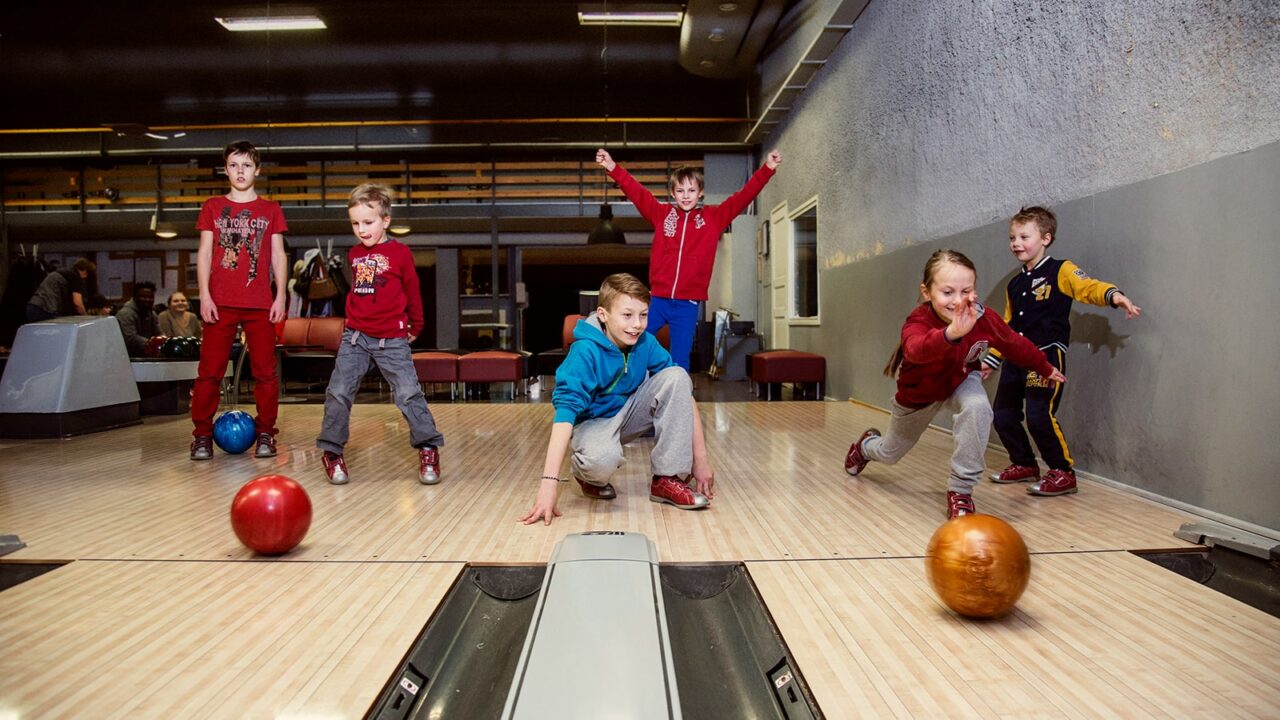 Sports and Recreation Centre Hutunki
"A great place for sports and exercise. Bowling and miniature golf were big hits in our family." – Susanne, mother of three children (6, 10 and 14 years)
From babies to grandparents
Come and spend a fun day at Sports and Recreation Centre Hutunki! Bowling is a fun activity, even for the smallest children, thanks to the bumper system which prevents the ball from falling into the gutter.
In summer, our enjoyable minigolf area (including 18 Fun Park holes) offers fun for the whole family. The minigolf area offers beautiful flowers, pools and a terrace. In winter, you can enjoy the mystical world of glow minigolf. Racket sports are also fun – come and try pickleball, for example. Have you ever tried indoor climbing? In Hutunki you can!
Check all of the sports we have to offer at www.hutunki.fi
Opening hours 
Check our opening hours from our website: www.hutunki.fi
How to get there
Hutunki is located in Vaajakoski, 8 km from the centre of Jyväskylä. By the highway, you can reach us in only 10 minutes. Bus no. 1 carries you 200 metres from Hutunki (Hutunki bus stop). Link to bus timetables.