Original story in Finnish: Keskisuomalainen, Written by: Henri Kaukonen. Translation: Monetra Oy
Norway! A land of snow-peaked mountains and postcard fjord vistas, a wealthy country of happy people. Or so the stereotype goes, anyway, especially next to the melancholy Ugric gloom Finns typically see defining their own country in comparison with their Nordic compatriots.
Julie Weien Forøy, a 26-year-old from Lillehammer, Norway spending the summer in Jyväskylä, feels she cannot see such a huge gap between the countries and the peoples. This summer, she is working in the Visit Jyväskylä Region tourist information service in content creation among other duties.
– There is not a great deal of difference between Finns and Norwegians.
Forøy thinks both peoples like to put on a taciturn front, but beneath that veneer, there is an earnest sincerity to be found.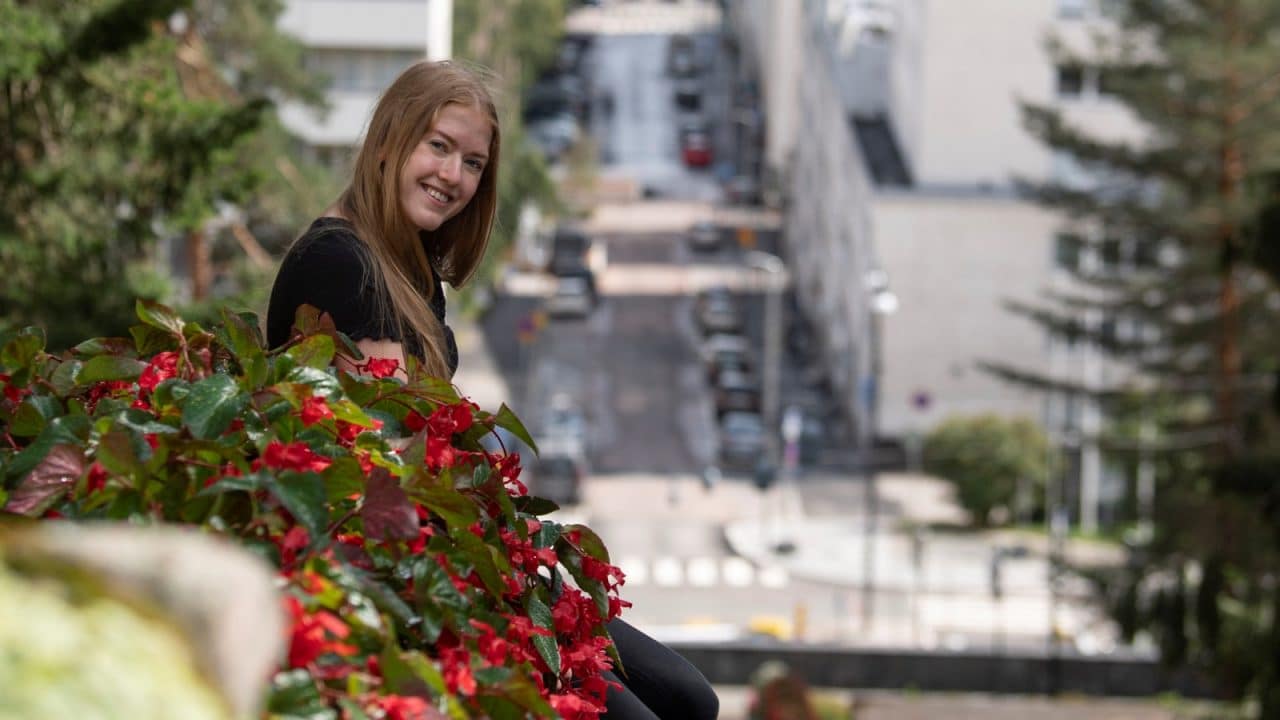 WHILE FORØY was born in Oslo, she has lived in Lillehammer for the last few years, studying tourism business and tourism marketing. In fact, she graduated from the Inland Norway University of Applied Sciences just before coming to Jyväskylä, and is now employed in an internship her studies made possible.
Before embarking on her tourism education, Forøy studied photography at the Bilder Nordic School of Photography in Oslo.
– I fell in love with Jyväskylä and Central Finland on Instagram when posts by the Visit Jyväskylä Region account happened by my feed.
Forøy, a nature and photography lover, submitted an open job application, and ended up finding herself in the Jyväskylä region the week before Midsummer.
She is not in Finland for the first time, however.
– My father lives in Vadsø, in the very northernmost Norway on the Arctic Sea. While visiting him there, I have dropped by across the border in Finland as well.
FORØY KNEW previously how important Midsummer is to the Finnish summer traditions.
– My biggest surprise was just how popular the sauna is. The most dedicated sauna fans here will go in the sauna every day, no matter how hot it is outside.
In Norway saunas are around, but mainly in spas, public pools, and some summer cabins, so Forøy was not entirely unfamiliar with them.
– It sounded odd to me at first to go in the sauna in hot weather, but soon I understood how relaxing an effect that has.
As a result, Forøy is adamant her future home in Norway will also have a sauna.
HAILING FROM among Norway's rugged fjords,  Forøy has spent time travelling across Australia as well as Southern and Central America. What was it about the Jyväskylä Region in particular that attracted her?
– The lake and forest landscapes in Jyväskylä Region are just enchanting. Photos don't do justice to this mystical natural world, you have to experience it yourself.
Forøy was drawn to the tourism-friendly aspects of the Finnish nature. Visiting the Oravivuori observation tower, her relationship with Finland's landscapes only grew closer.
– The silence, and the lakes and woods stretching as far as the eye can see, are simply a breathtaking experience.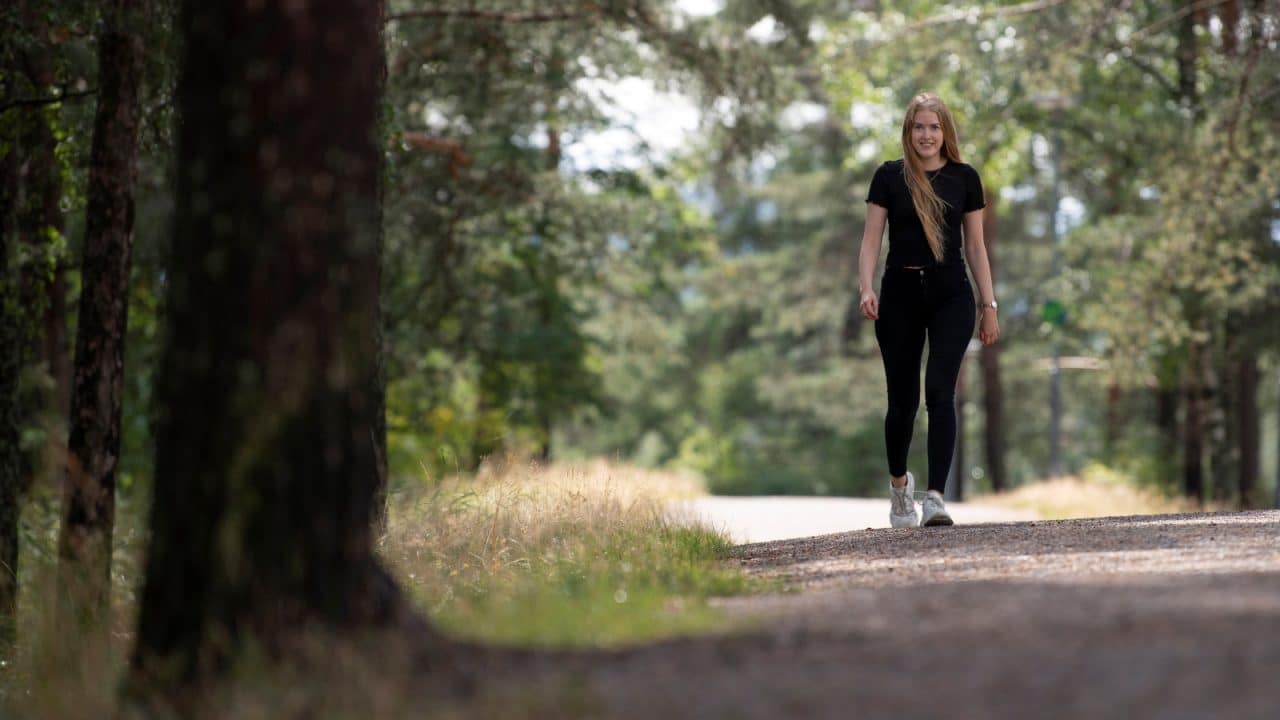 FORØY HAS just over a week left of her summer job. But she is not too busy to set out to make her mark in at least one national park. Probably it will be Leivonmäki National Park she will make her mark in.
After that, she returns to Norway, for a move to the north. Her dream is to start her own business of travel experiences and tourism marketing in Northern Norway.
There, she also plans to put one Norwegian stereotype into action.
– It is said Norwegians are born wearing skis.
So next winter, she is going to learn to ski like a "real Norwegian."
The past summer has given Forøy a front row seat into the Jyväskylä Region's natural and mental landscapes.
Even though the last few months have allowed her to get to know many tourist destinations through her work alone, there is still much to see and do.
– I am definitely coming back next summer, my boyfriend in tow.
Julie Weien Forøy
A photographer and world traveller in Jyväskylä
Born in 1995 in Oslo, Norway.
Studied photography at the Bilder Nordic School of Photography in Oslo.
Studied tourism business and marketing at the Inland Norway University of Applied Sciences in Lillehammer.
Moved to Jyväskylä this summer to work with travel promotion at Visit Jyväskylä Region.
Her goal is to move to Northern Norway and start her own tourism business there.