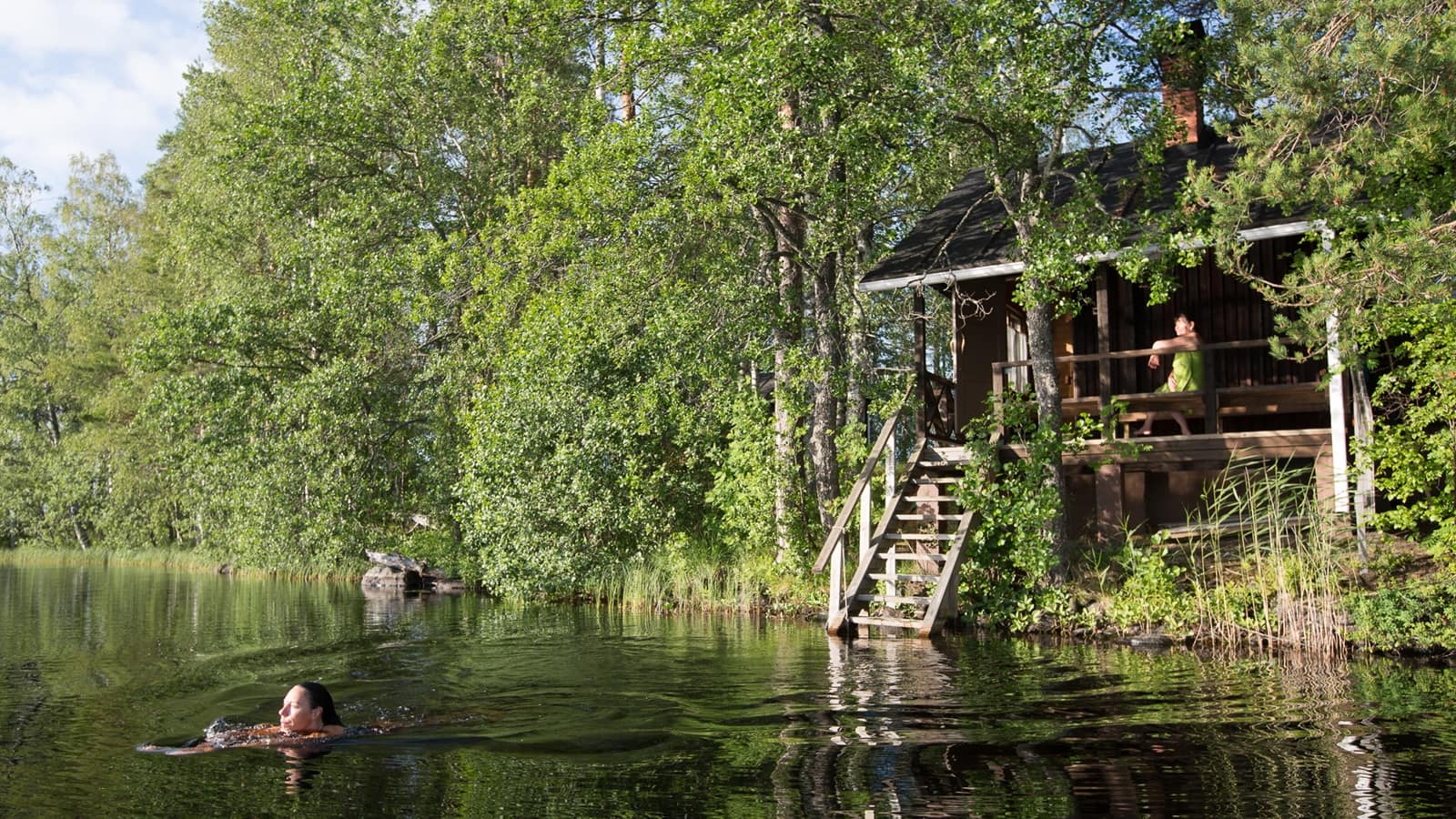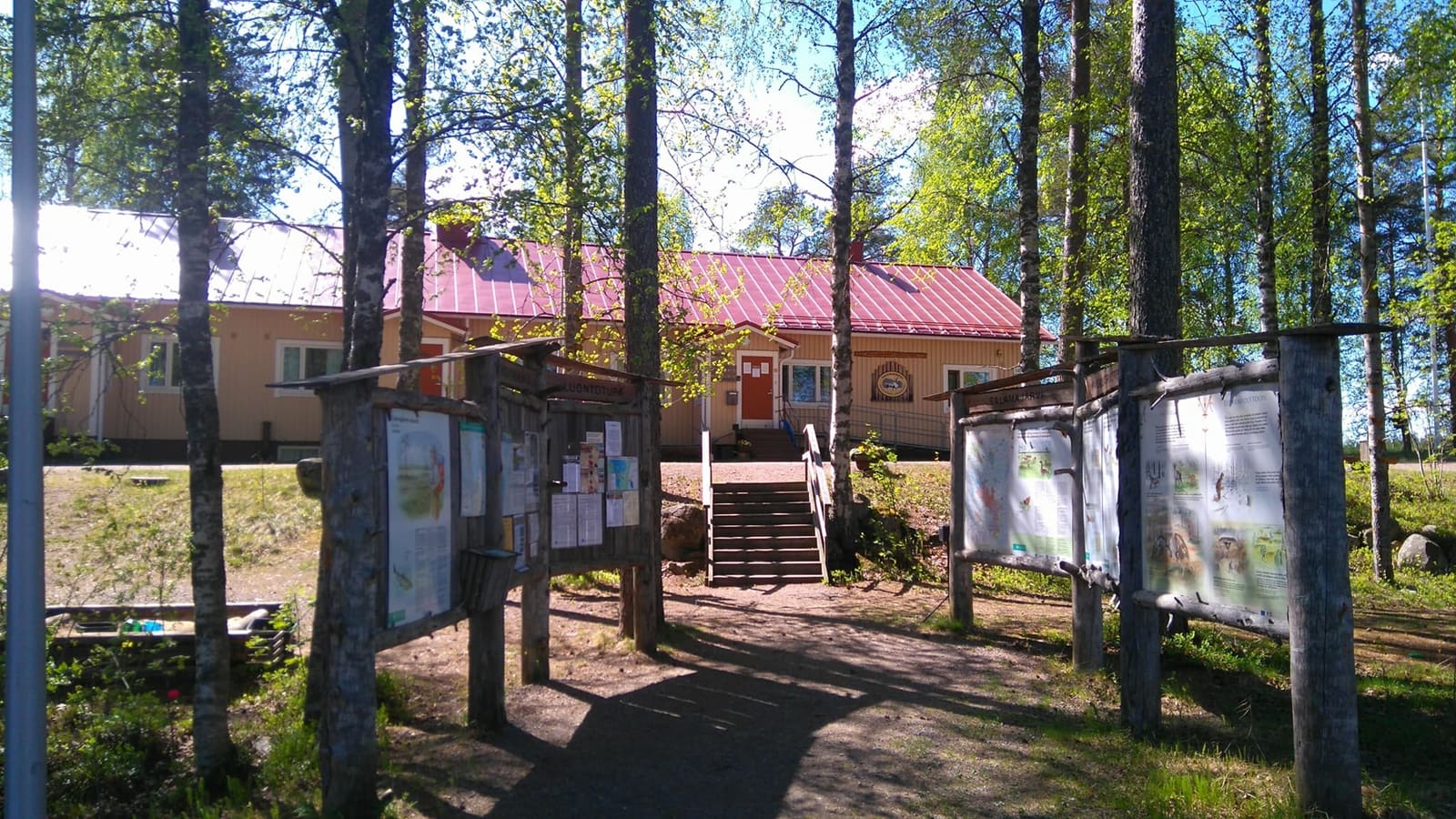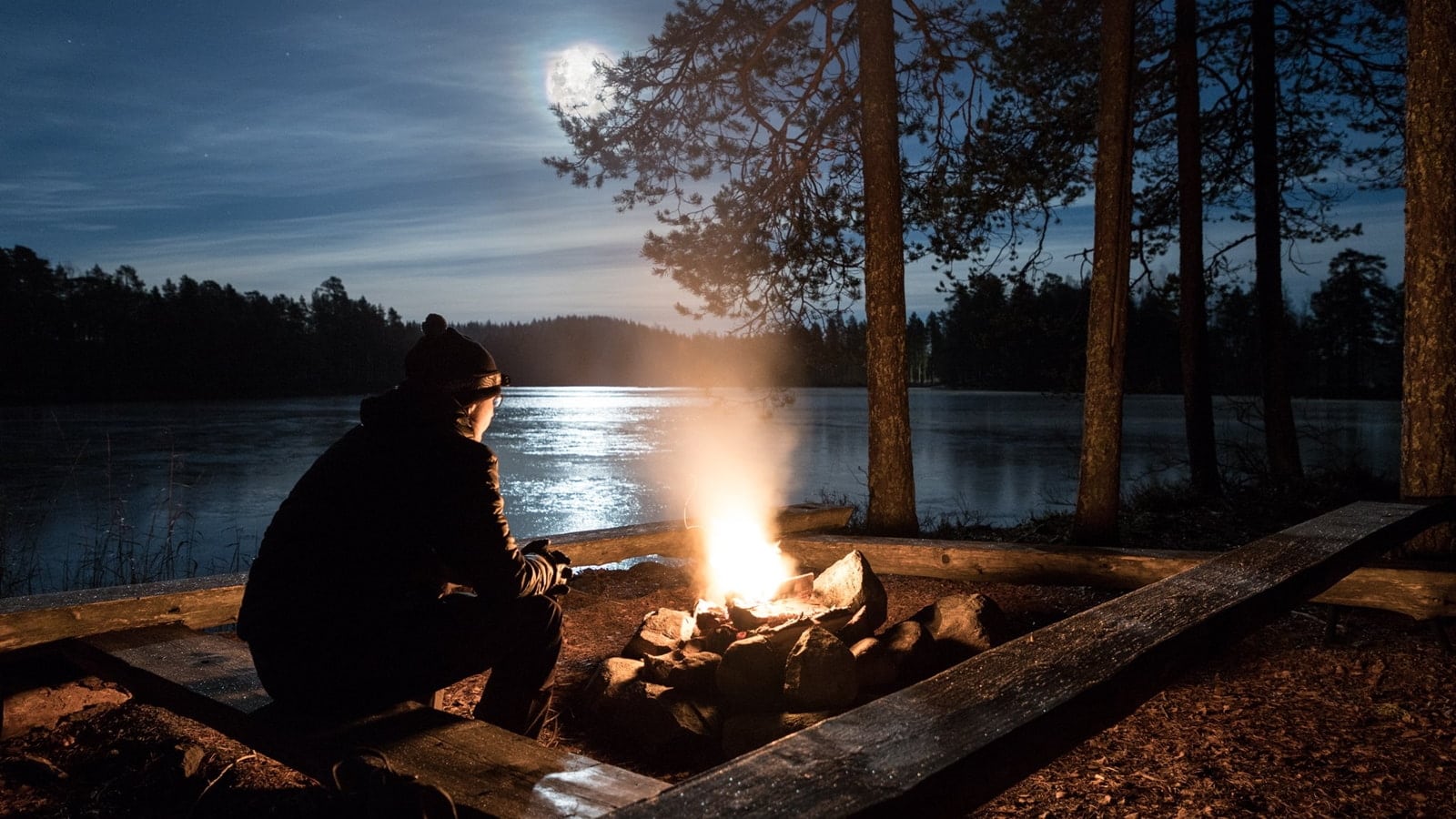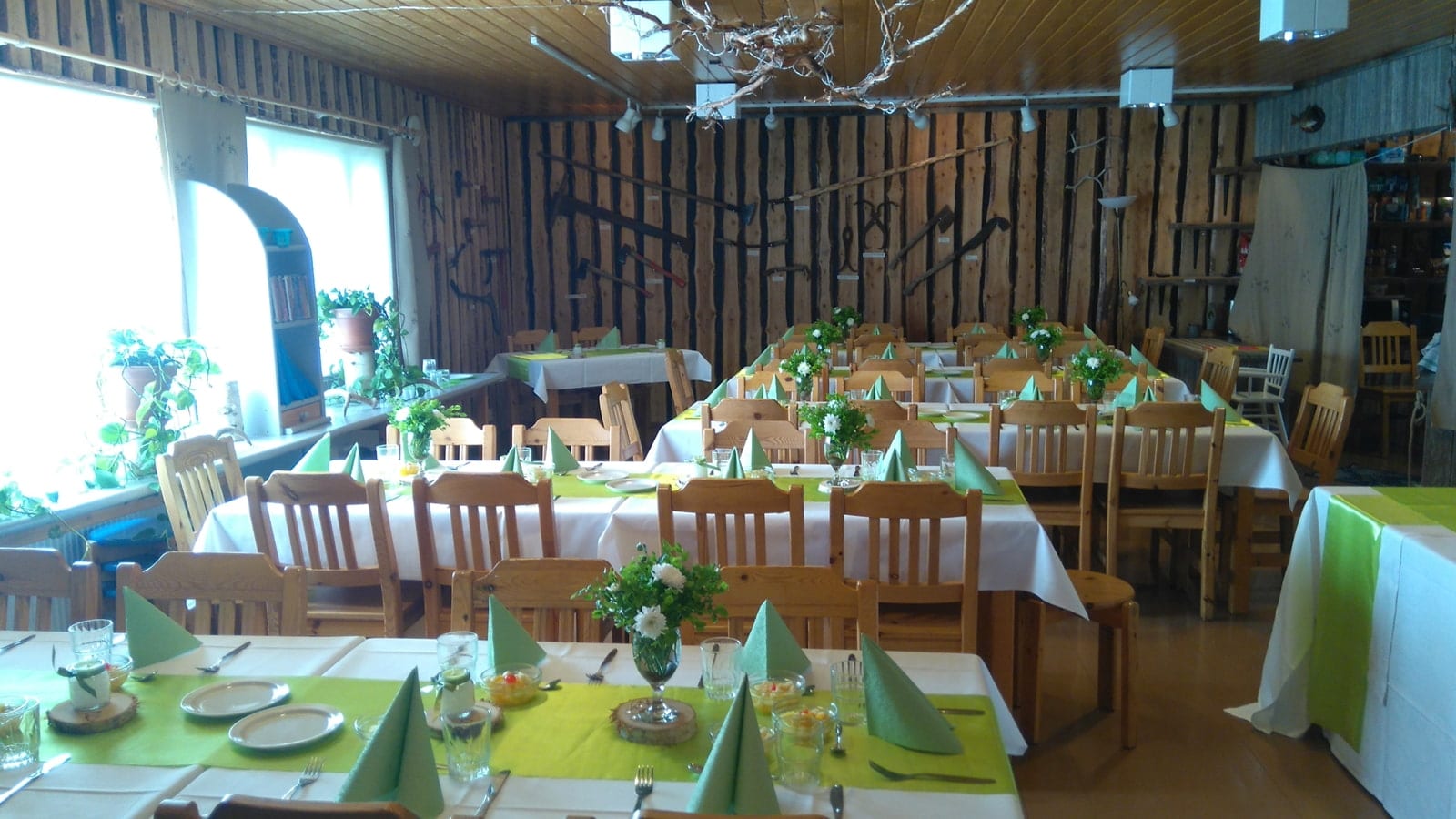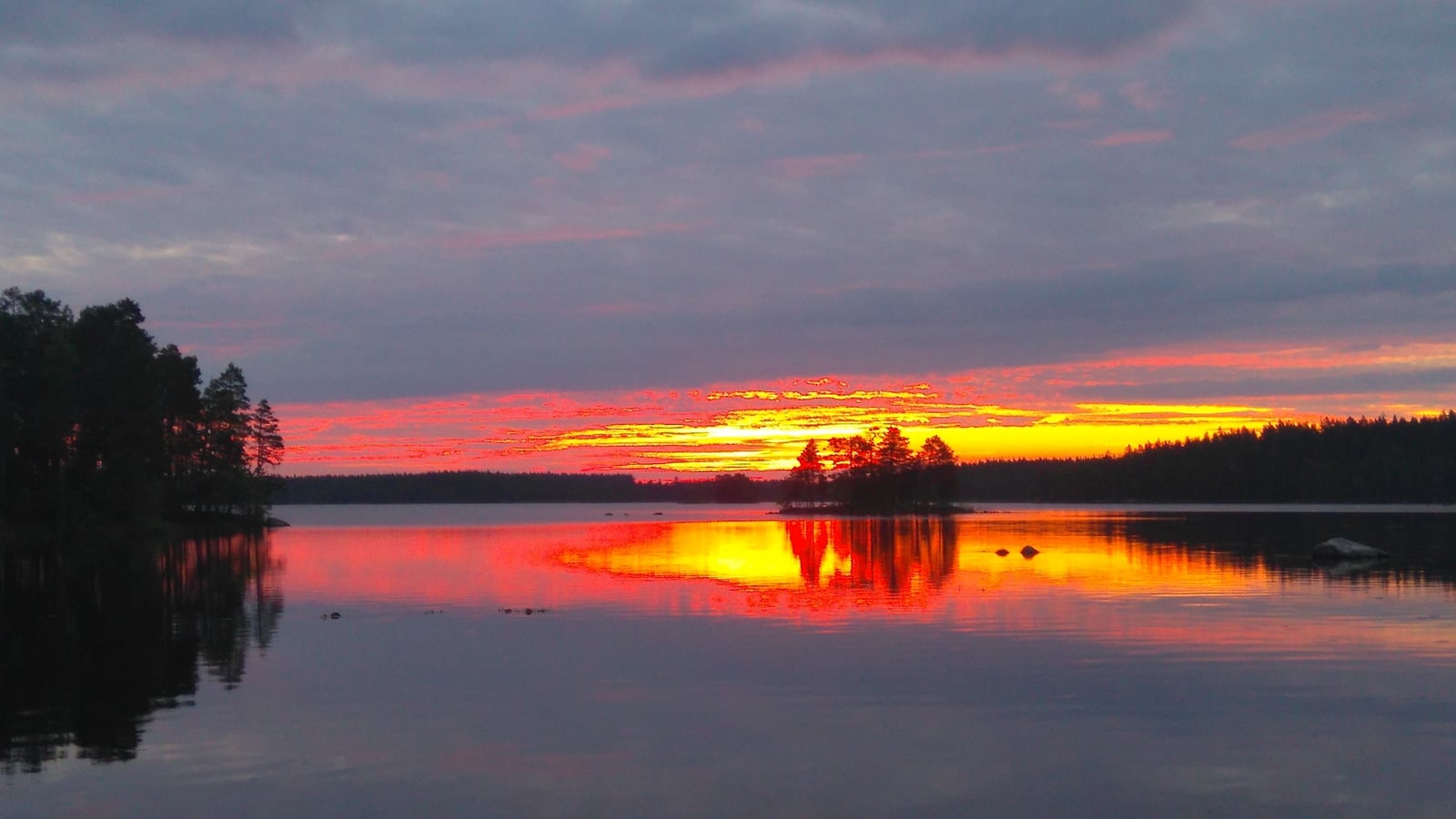 Koirasalmi Nature Cottage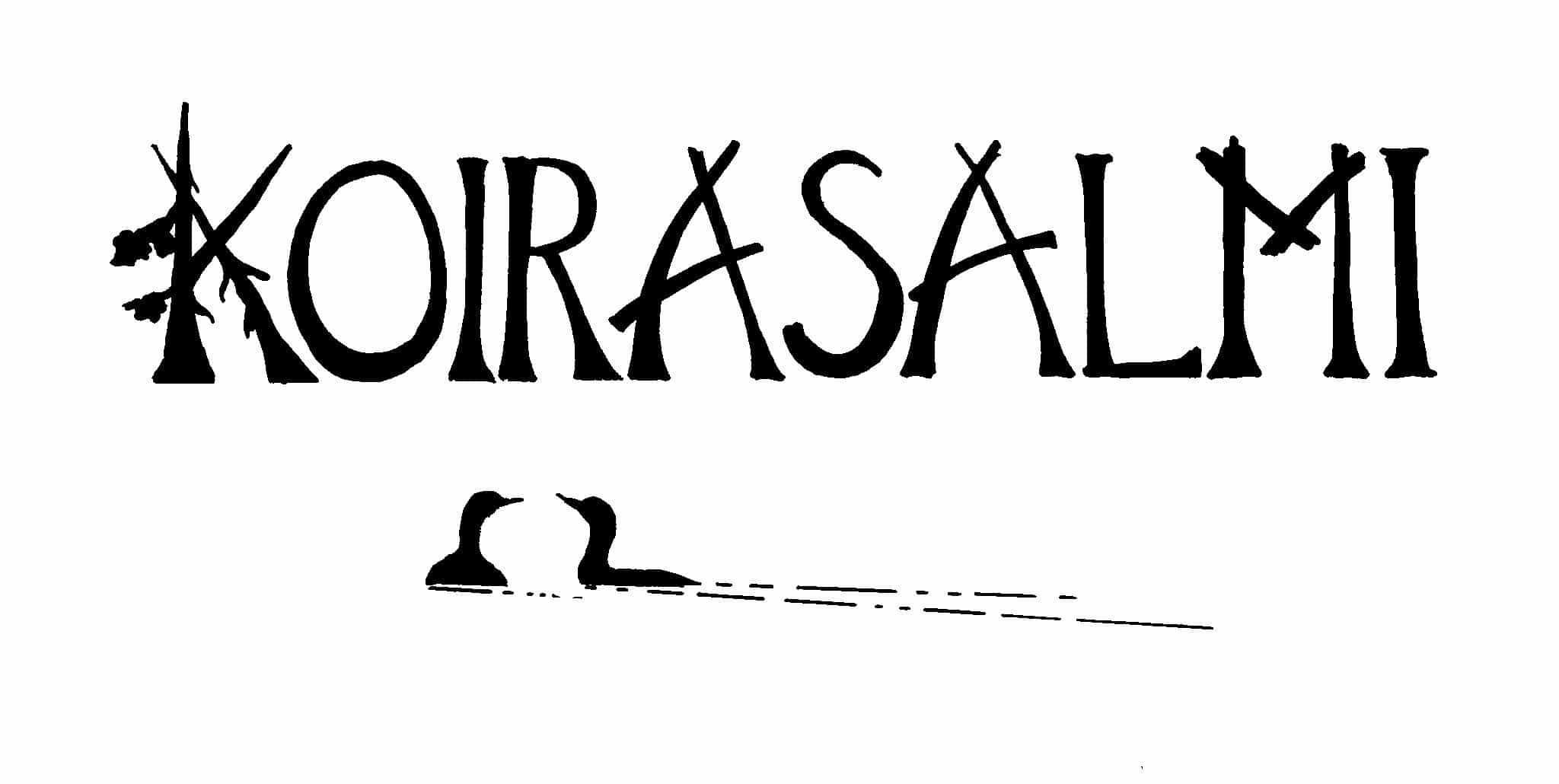 Distance to the target from Kompassinaukio in Jyväskylä:
Koirasalmentie 1220
43800 Kivijärvi
Paikallinen sää
Lämpötila: 11.4°C Scattered, klo 16:30
Koirasalmi Nature Cottage  
The Koirasalmi Nature Cottage in the heart of the Salamajärvi National Park offers versatile services all year round. In the summer there is a café/kiosk where you will be guided to the ring trails that start nearby, or to rent a canoe, a kayak, a boat or a sup board…   
There are several accommodation options ranging from 1 to 40 beds.  In the courtyard, you will find a caravan park and camping area as well as a much praised traditional lakeside sauna.  The Maahinen rental hut is a great choice for large group meetings. Our location between two lakes, in bog wilderness offers you a wonderful nature experience and provides peace and quiet, should you need it.   
Our facilities are well suited for organising parties, meetings, and training courses. For groups, we are happy to offer catering as well.  
Children taken into account
Suitable for families with children 
Others from the same position