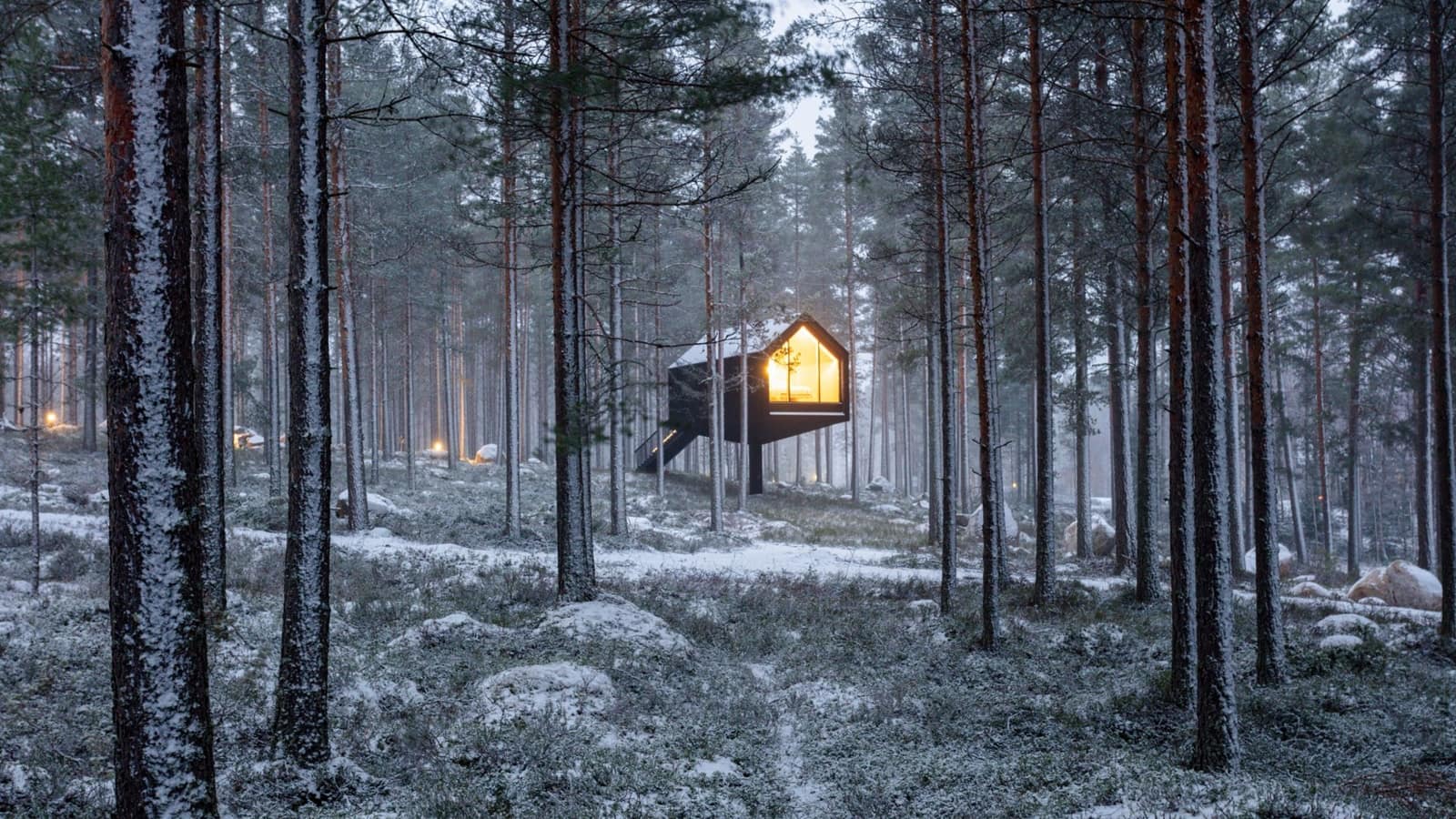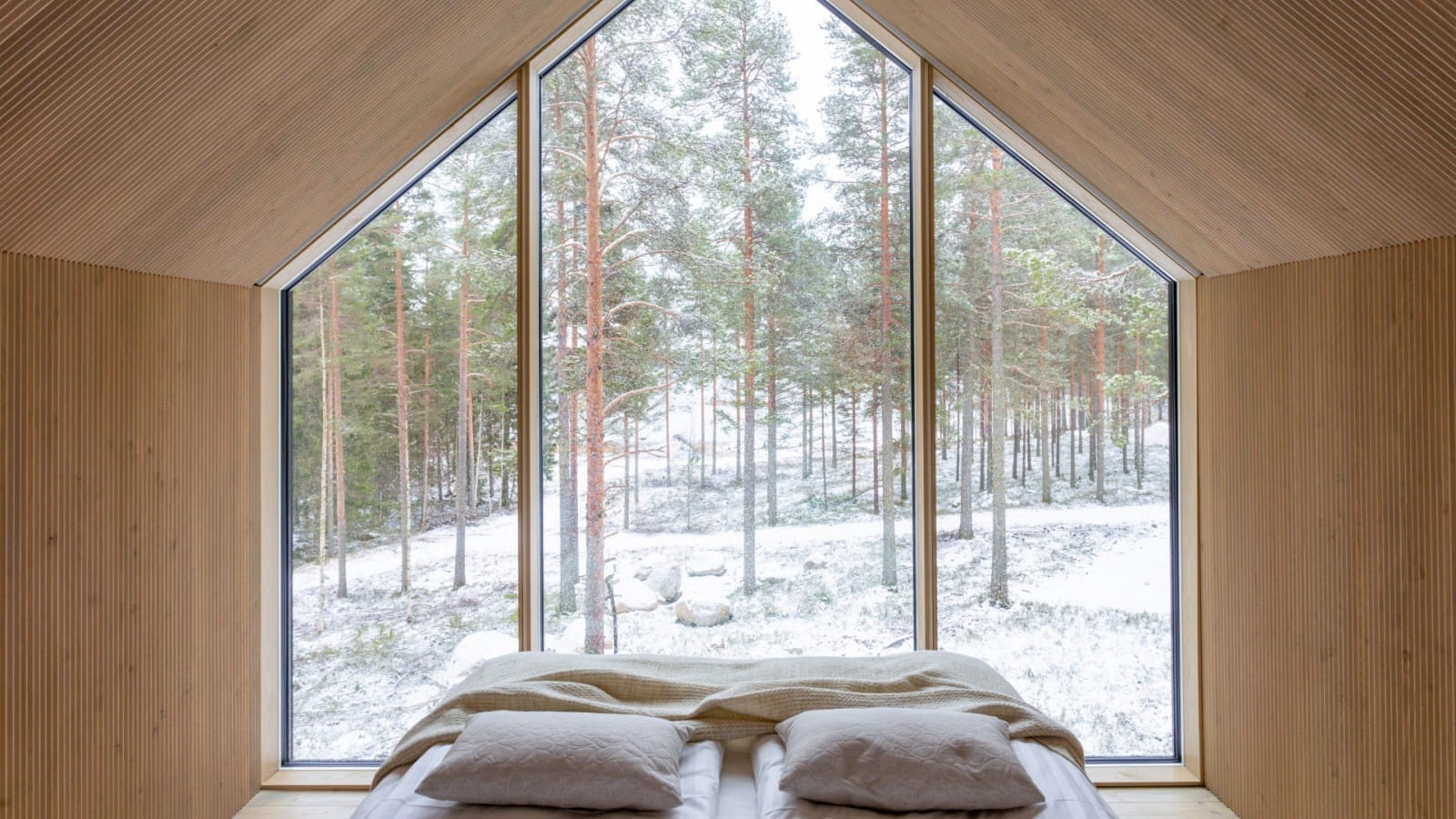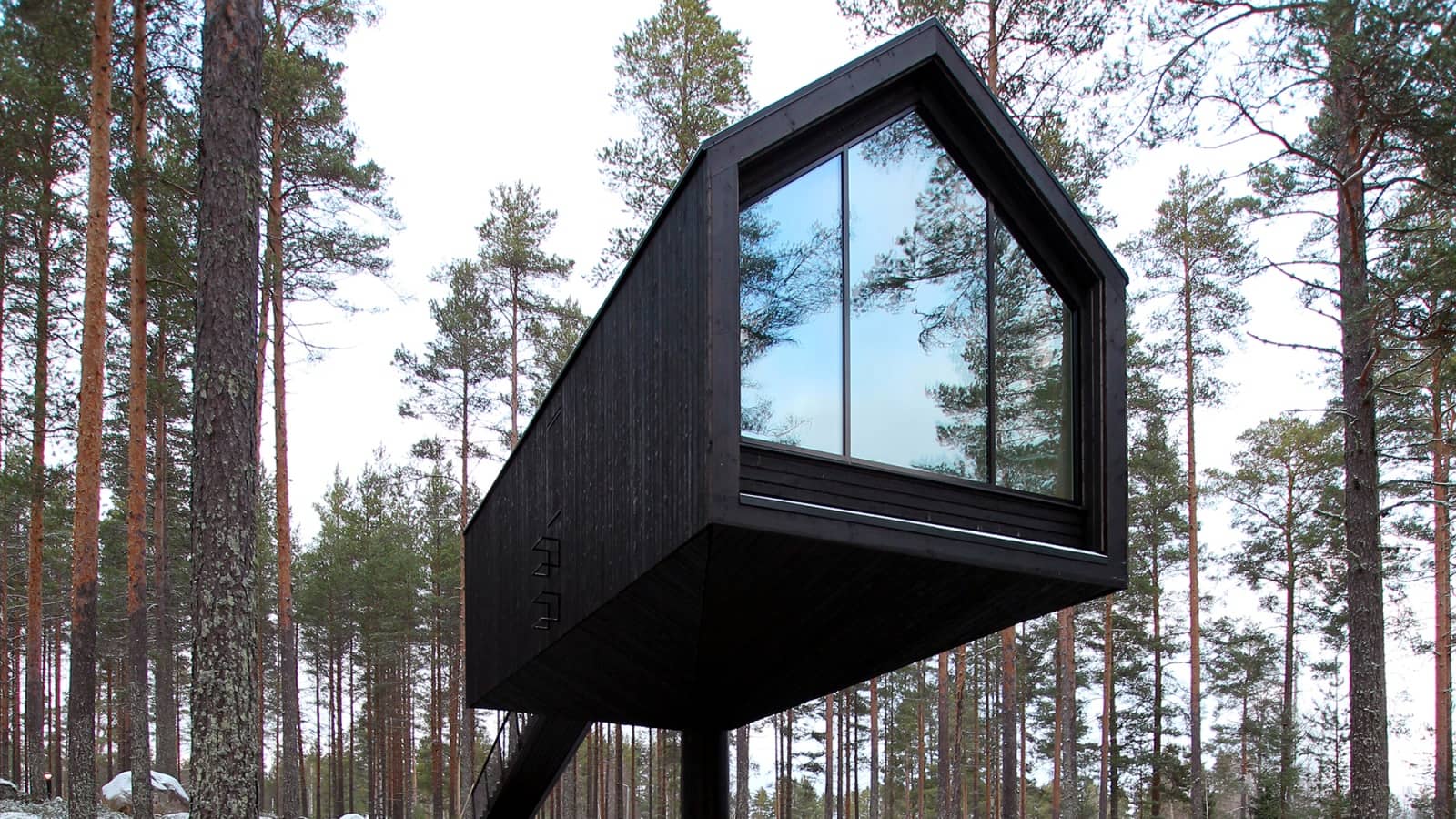 Distance to the target from Kompassinaukio in Jyväskylä:
Hannunkiventie 1
43800 Kivijärvi
Paikallinen sää
Lämpötila: 8.4°C Scattered, klo 11:40
Niliaitta
This hotel site, a "cottage on a pole," marries the concept of a traditional Finnish bear-proof food cache with modern wood construction techniques. Enjoy the beautifully unadorned wooden furniture with all attendant comforts, sense and experience the surrounding nature and all the seasons in your tall tower in the midst of picturesque pine woods very close to the shores of Lake Kivijärvi. Nearby lie a 3-kilometre running trail, a disc golf course, and tennis courts. Close by is also PeuranTupa, a forest house of art and well-being, which houses the reception services for the pillared cottage as well. A convenience store is approx. 600 m away and the distance to the town centre of Kivijärvi is approx. 2 km. Local national parks include the Salamajärvi National Park about 23 km away and Pyhä-Häkki about 60 km away.
Equipment:
Beds for two people. Cooking station, toilet, and shower. Tableware for 4 people, fridge, induction stove, microwave oven, toaster, coffee maker, and water kettle. Ready-made beds. Towels. Cleaning after the stay. Car heater socket. Wi-Fi service.
Others from the same position