Easter in the Jyväskylä Region
The snowy winter is giving way to sunshine and birds chirping. This Easter is exceptional because of the current situation, but worry not: there are plenty of things to do! All the way from moments of pampering to spring activities and from Alvar Aalto to best tips for Easter dinner – six tips for six different Easter celebrations down below!
Remember to follow the current corona virus restrictions.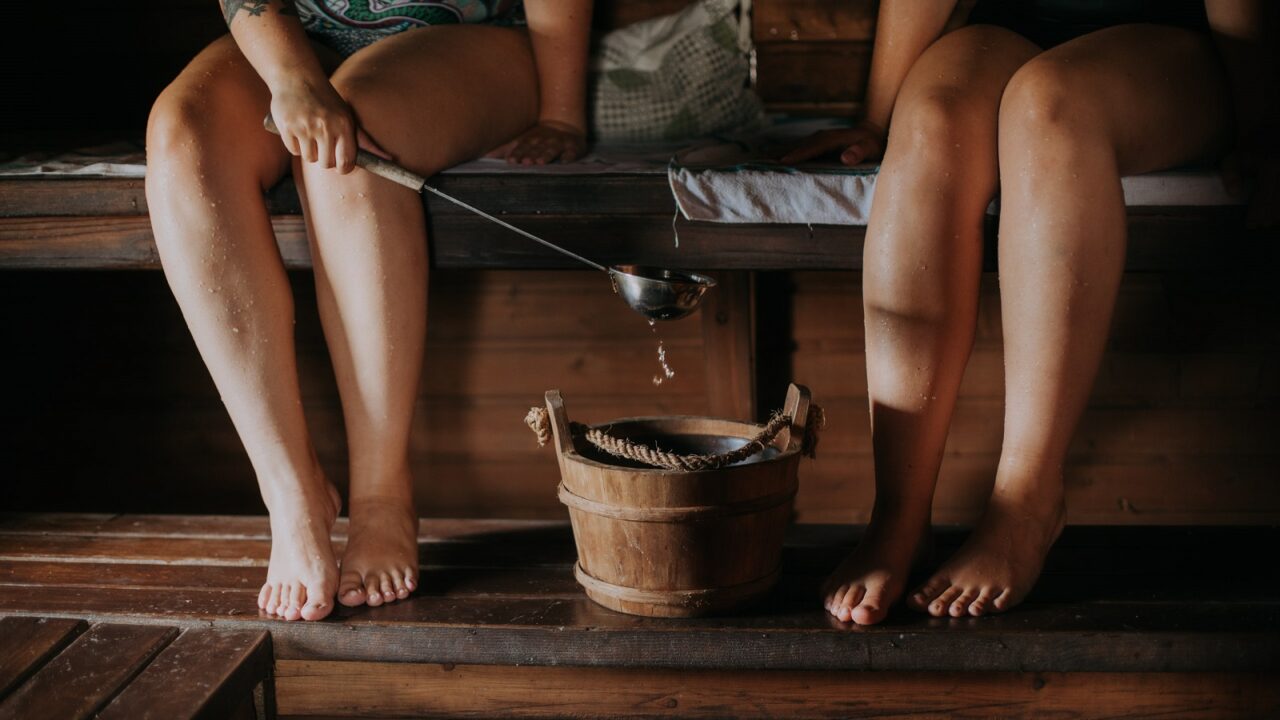 1. Relaxing Easter
Easter works miracles after the long, dark winter – especially if spent in bubbles of a spa. You can enjoy the warm waters and heat of saunas in Scandic Laajavuori, which has whirlpool spas, water lagoon and a fitness pool. There is a special Easter offer for people staying in Scandic Laajavuori this winter: all reservations made before April 11th are -20% using a discount code.
The Finnish sauna is also known for its relaxing effect and it is one of the reasons why Finland has been chosen as the happiest country in the world, for the fourth year in a row. Jyväskylä Region being the Sauna Region of the World, there is no shortage of saunas. Out of the 30,000 saunas in the Region, you might want to consider the traditional saunas at Tupaswilla in Laukaa or Kellarisauna at Perttulan tila.
The Easter in Revontuli is a true pampering experience. When you stay one or two nights in a glass igloo, the weekend begins with a toast and includes a three course menu, sauna, an outside jacuzzi and a delicious breakfast. Taulun kartano in Toivakka is another place to visit when you want to go to a sauna and enjoy unique wellness packages.
Photo: Julia Kivelä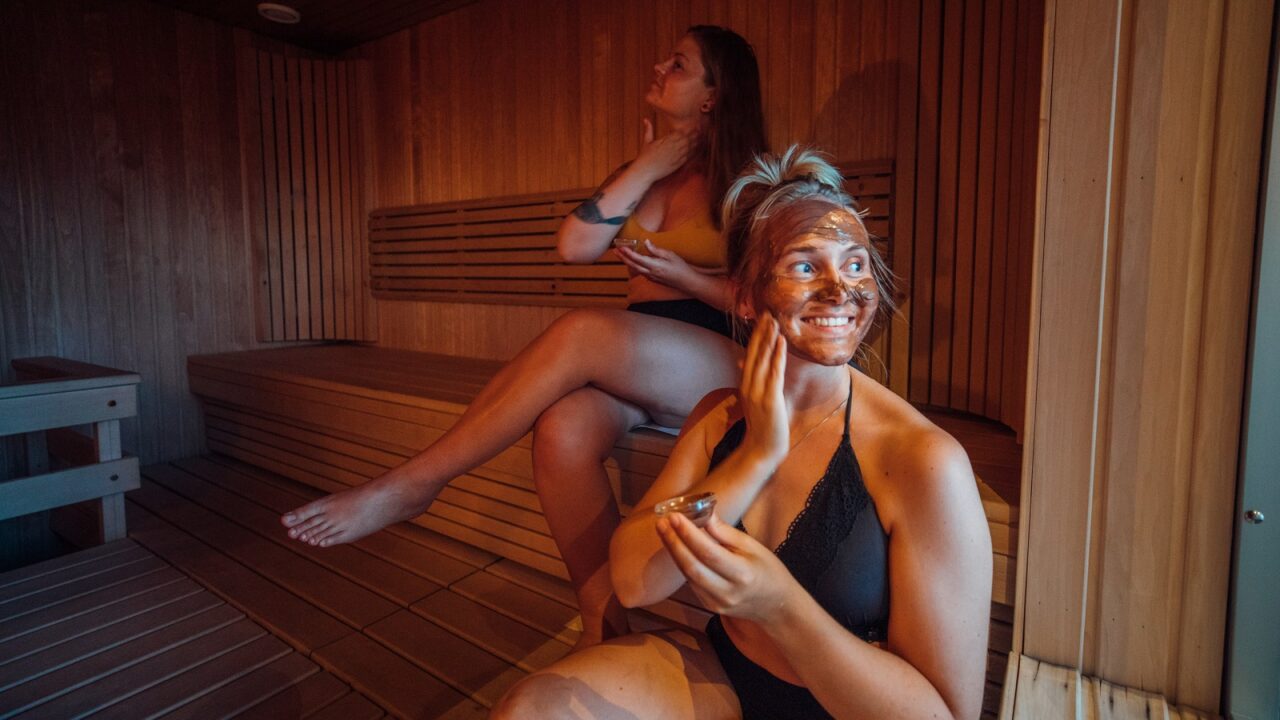 2. Easter away from home
Finally, some time to unwind. The spring sun is shining, and it is in trend to travel near, so why not spend Easter close, but in a new environment? Easter can be spent safely at Revontuli in Hankasalmi, where the holiday can be totally contactless. Revontuli has many options for staying overnight (such as glass igloos) and trying out activities outside. Laajis' offer for winter accommodation is still valid: you can stay at Laajis for the weekend and enjoy the services of the ski resort for 99€ per person! If desired, Easter can be spent far from the bustle of a city, close to nature and some Easter willows. The atmospheric Maatilamatkailu Kumpunen has a traditional milieu to spend Easter in.
In the centre of Jyväskylä, you could spend your nearcation in Solo Sokos Hotel Paviljonki or Original Sokos Hotel Alexandra. Time Hostel has recently been chosen as the best hostel in Finland and GreenStar Hotel Jyväskylä is a great option for environment friendly stay. Hotel Hirvi and Hotelli Äänekoski delight travelers in Äänekoski and Gran Huoneistot in Suolahti. In Toivakka, travelers are taken care by the lovely Ruuhipirtti and Nukula, which is known for its sustainability.
Photo: Julia Kivelä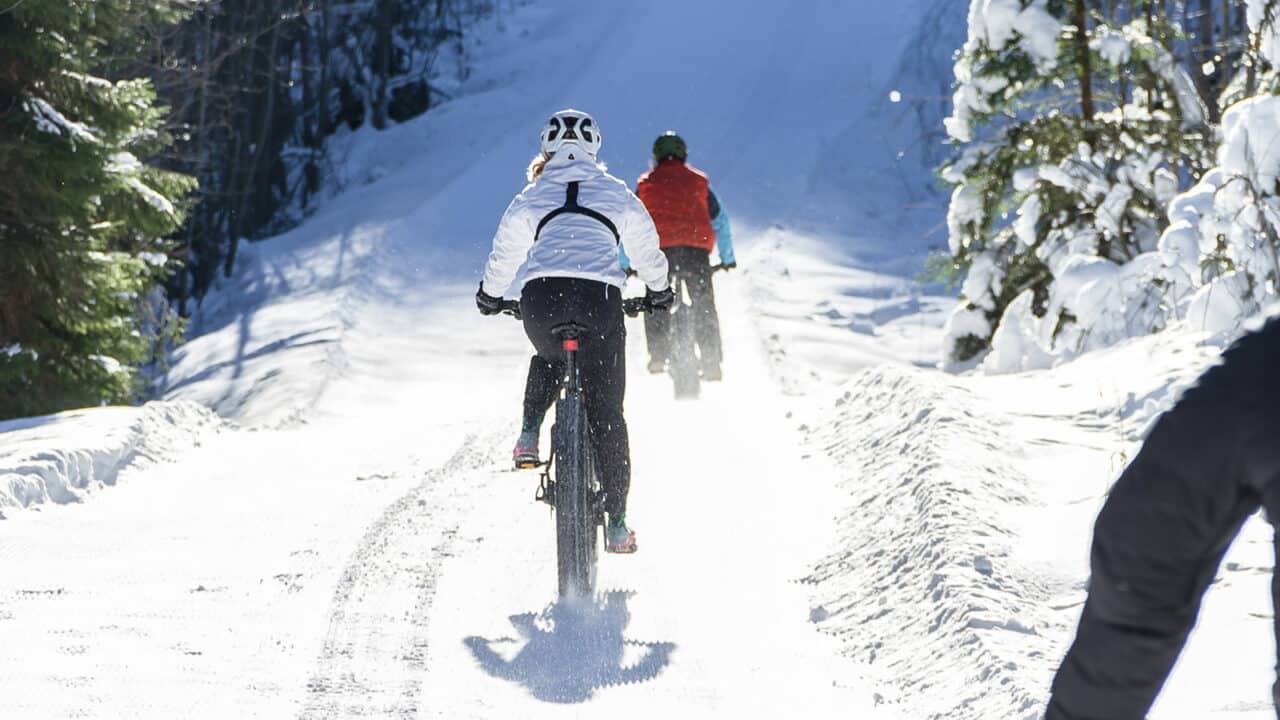 3. Easter on the move
The Jyväskylä Region is enjoying the warm spring weather, which feels refreshing after a long winter. Even though nature is always close in the Jyväskylä Region, sometimes the time to visit nature can be hard to find. Easter holidays give plenty of time to embrace the nature. Relaxing in the quietness of the four national parks of Central Finland makes the mind unwind. The stories told by ancient pines can be heard in Pyhä-Häkki National Park and the stark rocks admired in Southern Konnevesi National Park. Salamajärvi and Leivonmäki National Parks are known for the varied routes and many opportunities for activities.
The ski slopes of Laajis are in top condition this Easter and for a person who enjoys winter activities, Laajis is the place to be. On Easter 2.–4.4. Laajis is open from 10 am to 6 pm. The ski rental has just the relevant equipment for the slope, the trails and the forest. Did you know that Laajis has electronic fatbikes? If the most fast-paced activities seem scary, Laajis is also hosting skiing lessons. If ice skating is what you long for this Easter, there is a safe opportunity for that in the artificial ice rink in Viitaniemi on Tuesdays, Thursdays and Saturdays. Going on a frozen lake is not advised anymore, because the ice is already getting weak.
Photo: Laajis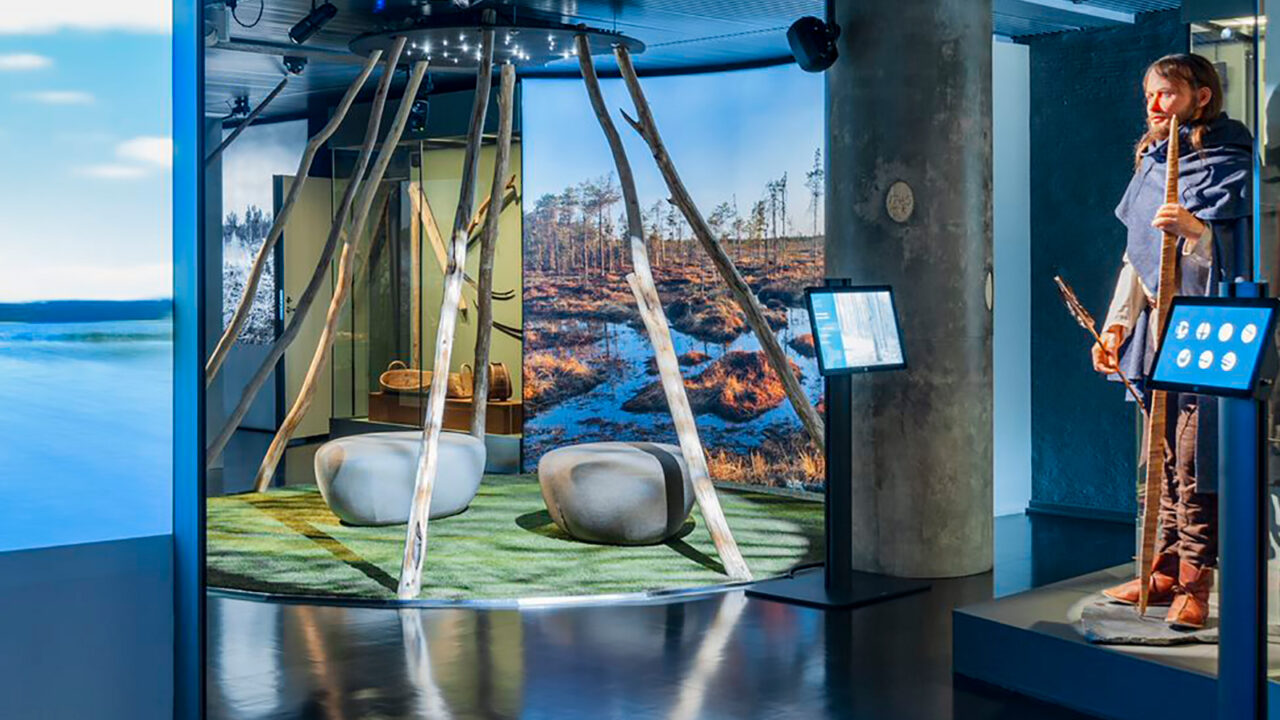 4. Easter enjoying culture
Art exhibitions are a great way of enjoying the local culture or explore a new one. The stories of art are told in Museum of Central Finland, where the new exhibition Whose Nature? Central Finland explores local views of nature through photography. In the permanent exhibition Exploring Central Finland, stories of the region are told. The Craft Museum of Finland, located in Jyväskylä, showcases Moroccan and Tibetan cultures in the exhibition Treasures of the Bazars. National costumes of Finland are also portrayed in the Craft Museum, as Dressed with Pride showcases the history of costumes. In a beautiful setting on the shore of Leppävesi lake in Laukaa, Taidekeskus Järvilinna hosts an exhibition by the painter Väinö Rusanen. His work partly consists of landscapes from Central Finland.
If you are into classical music, Easter is your holiday. Religious music can be listened to for free in events hosted by Jyväskylä Parish. Also Jyväskylä Sinfonia is in a true Easter mood and on Wednesday 31st, they stream an Easter concert on their YouTube channel.
Photo: Pekka Helin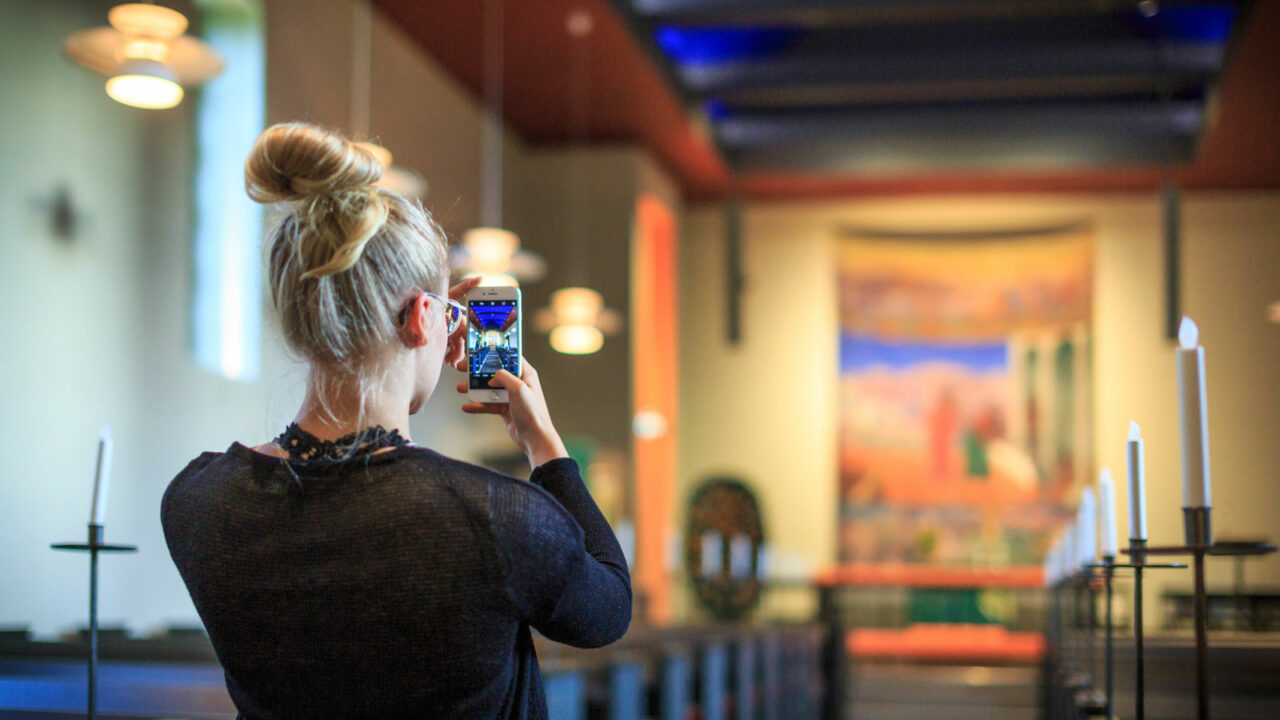 5. Easter with Alvar Aalto
Alvar Aalto's Jyväskylä Region has many sights to see this Easter. The Alvar Aalto museum is soon undergoing a renovation, so shortly will be the last chance for the friends of architecture to see the Aalto exhibitions – for a while, at least. Diverse Design – 30 Years of Passionate Collecting showcases a collection of over thousand items by Aalto. The unfinished plans of Aalto are examined in The Dream of a Museum. Alvar Aalto's Museum Designs.
The Jyväskylä Region is lucky to have 29 Alvar Aalto destinations, which can be explored self-employed or with a guide. How does an Aalto tour with a professional guide sound like? The guides provide you with hidden information, that you might otherwise miss. The tours should be booked well in advance – three days ahead, at the latest.
Photo: Tero Takalo-Eskola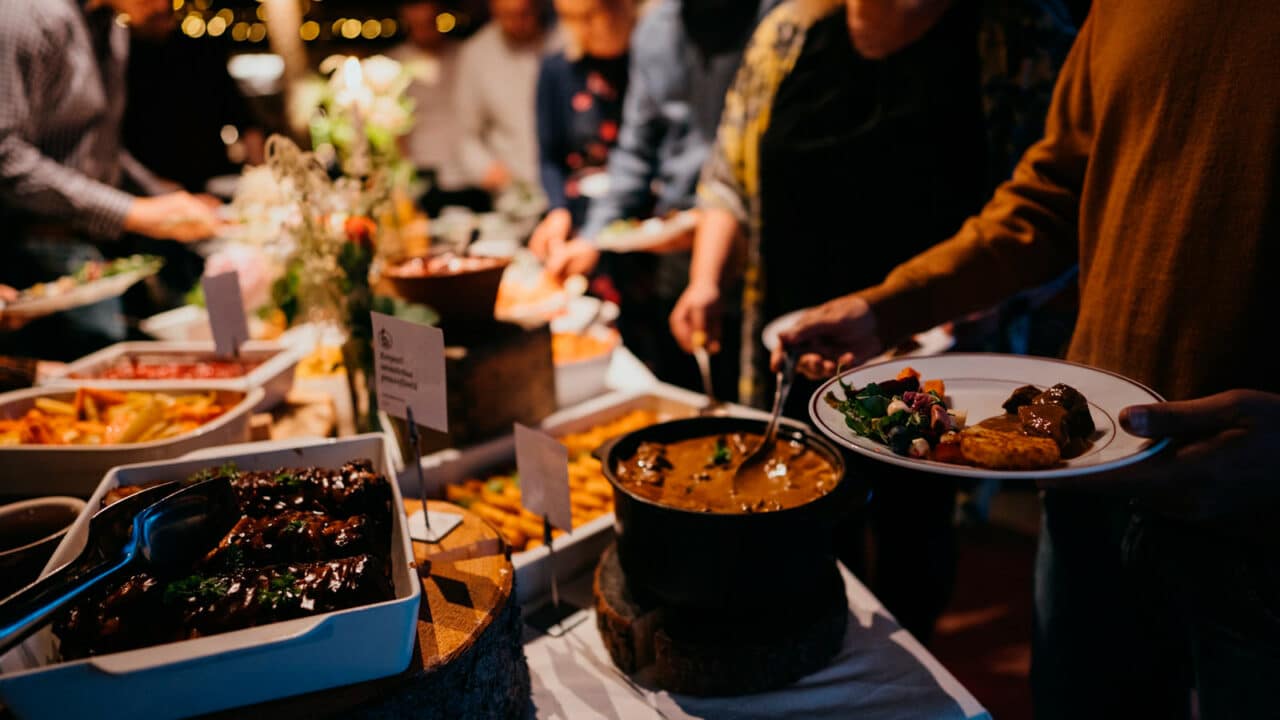 6. Easter eating well
Easter and delicious food are a great pair! This Easter is exceptional, as restaurants and cafes in the Jyväskylä Region are still in lockdown. But worry not – the region has a lot to offer nevertheless! The restaurant Figaro has a delicious takeaway menu designed specifically for Easter. More info can be found by calling the restaurant.
Some other restaurants that are doing takeaway are Revolution and Bella Roma in Jyväskylä city centre. Both can be found from food delivery applications Wolt and Foodora. Street Food Bar Taikuri, known for its burgers catered for various diets, is using Wolt and Foodora.
Photo: Arto Tapio