Other municipalities in the Jyväskylä Region
While travelling to Finland, many will often think of the wilderness, sauna bathing and blue lake scenery as far as the eye can see. All of this and much more can be found within just about a three-hour drive from the capital of Finland – from the Jyväskylä Region. This region has some of the largest ski resorts, oldest national parks and some of the best family destinations in Finland. Whether you want to spend an active holiday or dive into the cultural beat of the region – the Jyväskylä Region is the place to be.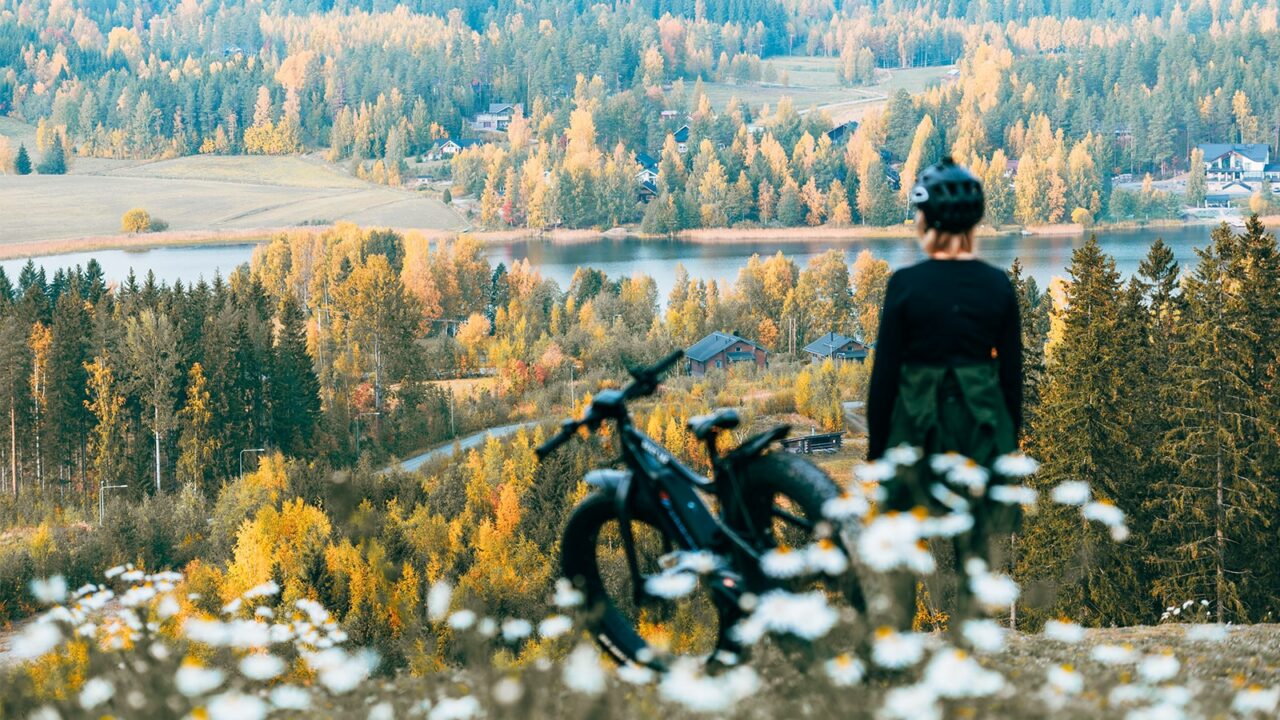 Jämsä
When vacationing at Jämsä you won't run out of fun activities! During winter time Himos Ski Resort offers snowy activities and experiences on the center's 21 slopes and over 100 kilometers of ski trails. As the summer arrives, Himos turns into a stage of various music festivals and events. The versatile nature of Jämsä is a true nature-goer's treasury with its rocky gorges, lush forests and blue lakes. The tallest waterfall in the Jyväskylä Region, Juveninkoski is one of Jämsä's most important natural attractions. Jämsä, with about 21,000 inhabitants, can be easily reached by car or public transport, since it is conveniently located between two major cities, Jyväskylä and Tampere. Read more from Himos-Jämsä website.
Photo: Jukka Paakkinen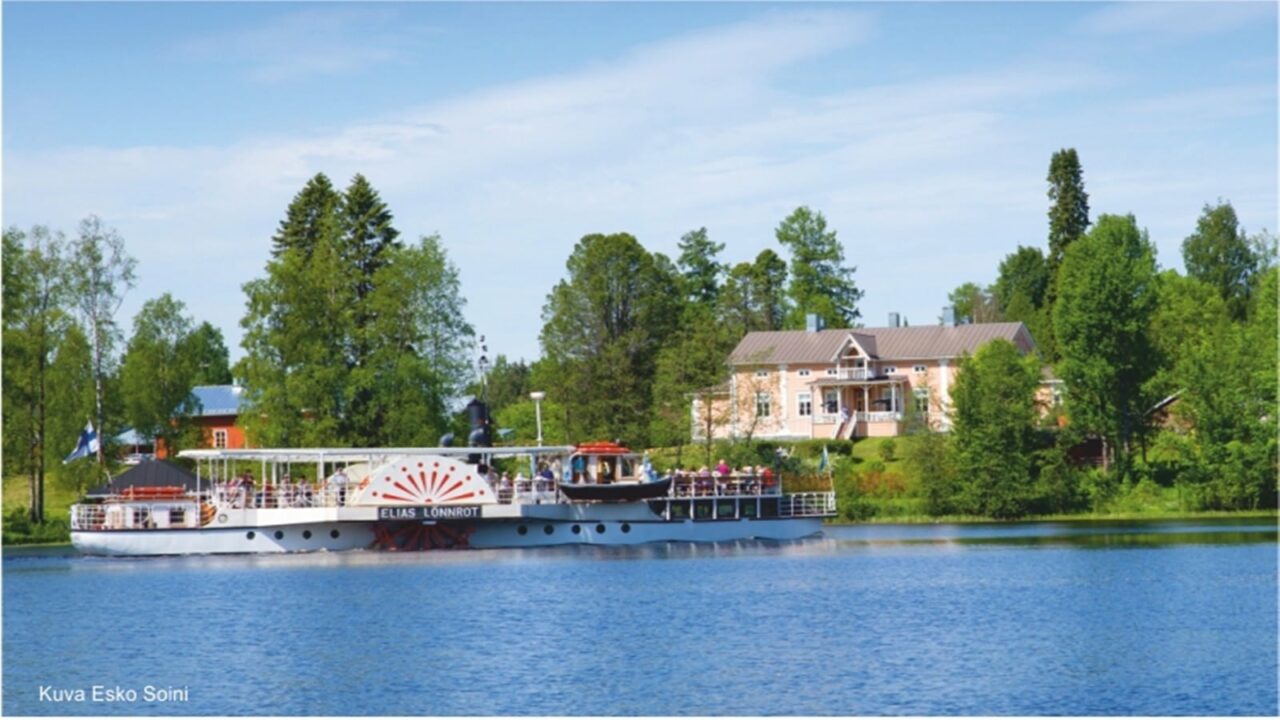 Keuruu
Keuruu offers memorable experiences with its beautiful nature, rich history and diverse culture. Historically significant area of Old Keuruu takes visitor on an interesting journey back in time. The charming area has been built around the Old Church of Keuruu that was inaugurated in 1758. The wooden church is a great example of Finnish church architecture and it has stood up quite well against the test of time. Restaurant Pappilan Taverna treats its guests with hearty meals and cafe delicacies in the heart of Old Keuruu. From the deck of paddle steamer S/S Elias Lönrot one can marvel at Lake Keurusselkä's magnificent views and hikers are pampered with versatile selection of nature trails and natural attractions. Read more from Visit Keuruu website.
Photo: Esko Soini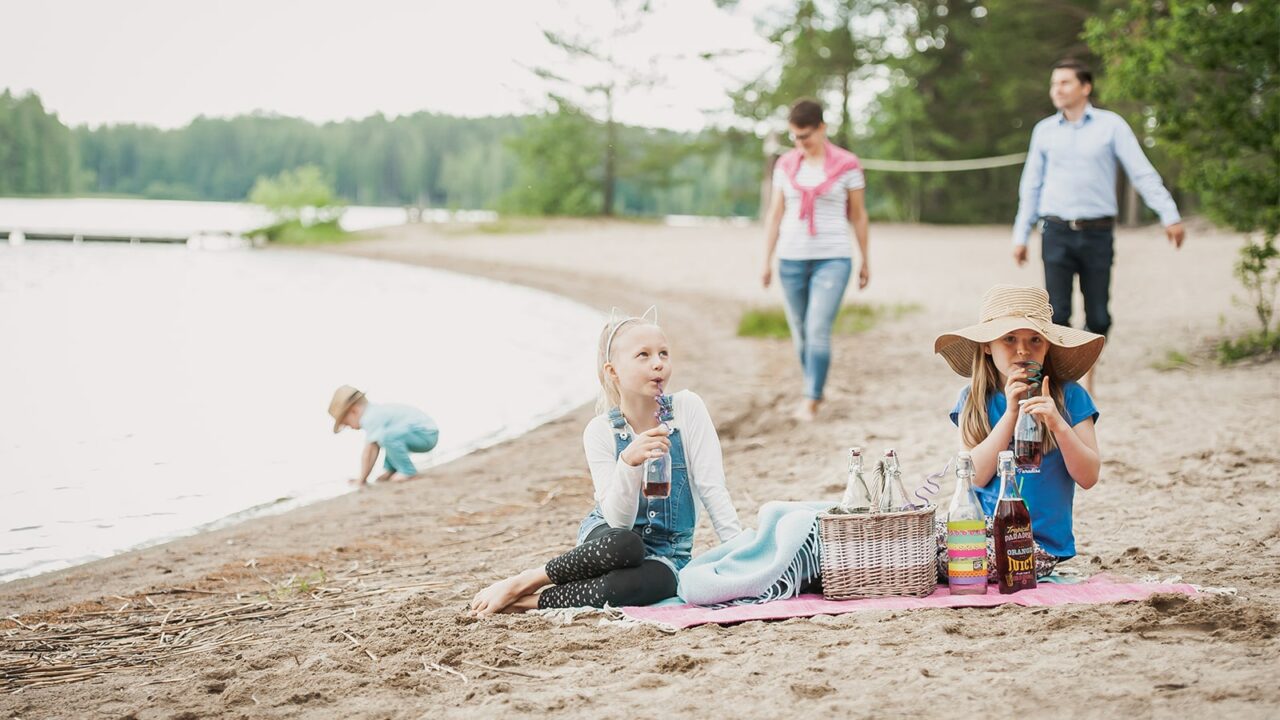 Kannonkoski
Kannonkoski is known for its pristine nature, gorgeous lakeviews, roaring rapids and beautiful forests. Partly classified as a conservation area, the sandy beaches of Lake Kivijärvi provide a perfect setting for a relaxing beach holiday. Öijänniemi nature trail presents interesting ice age formations in atmospheric pine forest surroundings and at Öijänhiekka barbecue hut packed lunch can be cooked on a campfire right at the beach. Piispala Youth Center located at Kannonkoski offers a wide range of sporty activities throughout the year. Which new sport would you like to give a try; curling, target shooting or perhaps bubble football? Read more from the website of Kannonkoski municipality.
Photo: Piispala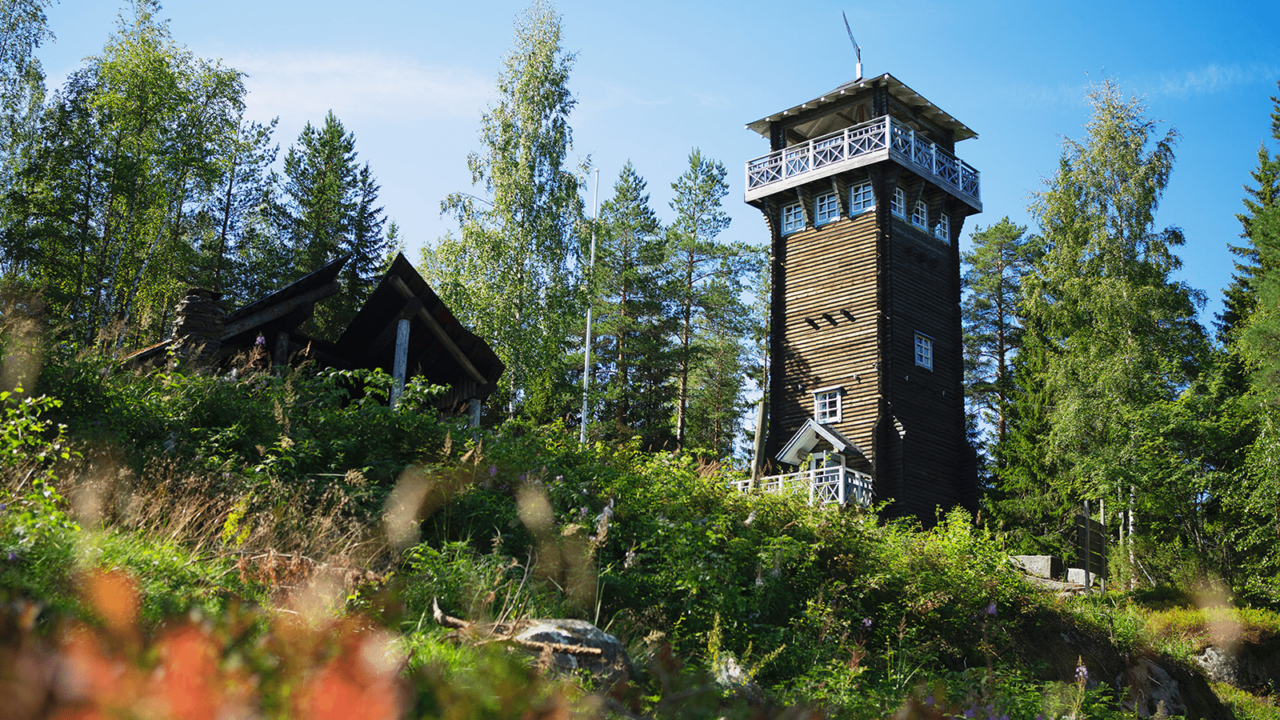 Karstula
Enchanting nature, laidback atmosphere and versatile selection of activities will make every visitor fall in love with Karstula. Area's multiple lakes and waterways create endless possibilities for water sports. One can for example feed the need for speed at a rafting safari or fish on the longest waterway in the Jyväskylä Region, Heijostenkoski rapid. Beautiful lakeview can be admired from Kirkkovuori view tower, that also has a barbecue hut nearby for frying sausage or other picninc snacks. Wanhat Wehkeet car museum is an interesting day trip destination for a car enthusiastic; the oldest vehicles in the museum date back to the year 1920! Read more form the website of Karstula municipality. 
Photo: Lina Markkanen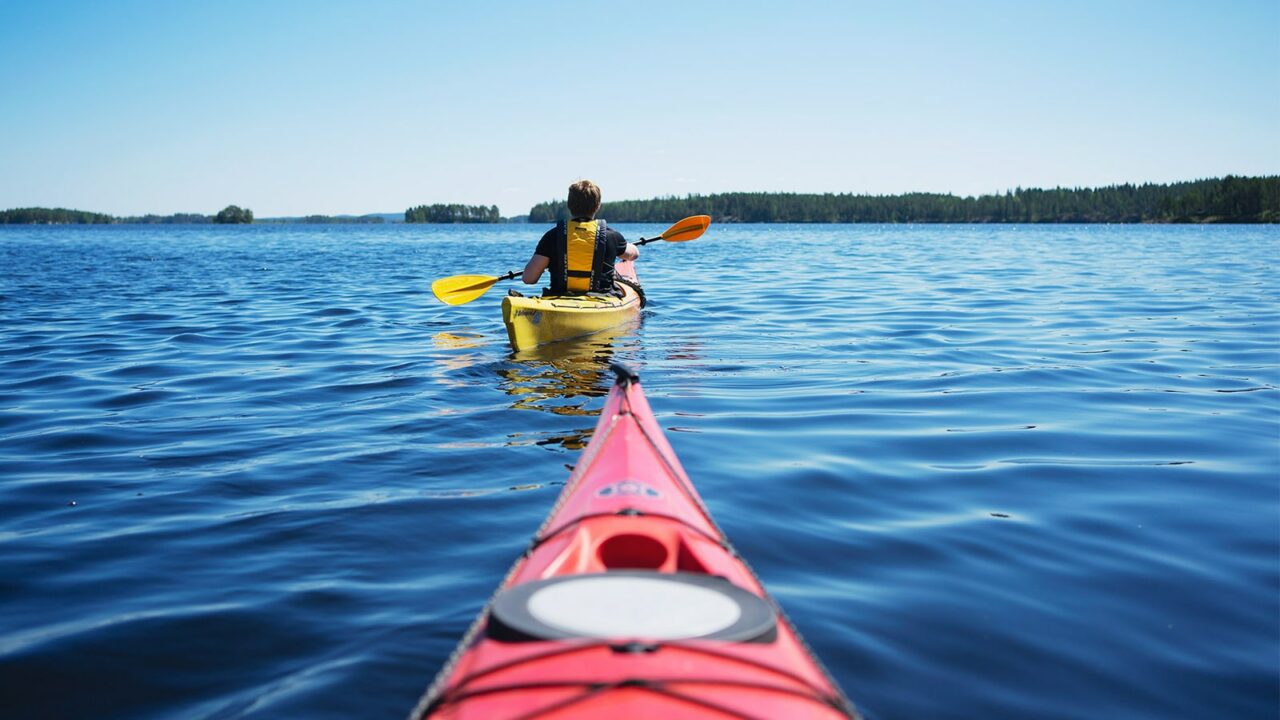 Konnevesi
At Konnevesi you'll spend easygoing holiday while enjoying the beautiful scenery that the pristine nature and clear waters provide.
Southern Konnevesi National Park, located on the islands and shores of the southern part of Lake Konnevesi was established in 2014, which makes it the youngest of Jyväskylä Region's national parks. Rocky and rugged park offers challenging hiking trails surrounded by area's breathtaking nature. In addition to hiking Southern Konnevesi is an ideal destination for kayaking and rowing with its plentiful islands and clear waters. Land on the beautiful beach of Lapinsalo island and pick a handful of blueberries while making your way to the barbecue hut. Konnevesi is full of memorable nature experiences! Read more from the website Visit Konnevesi.
Photo: Lina Markkanen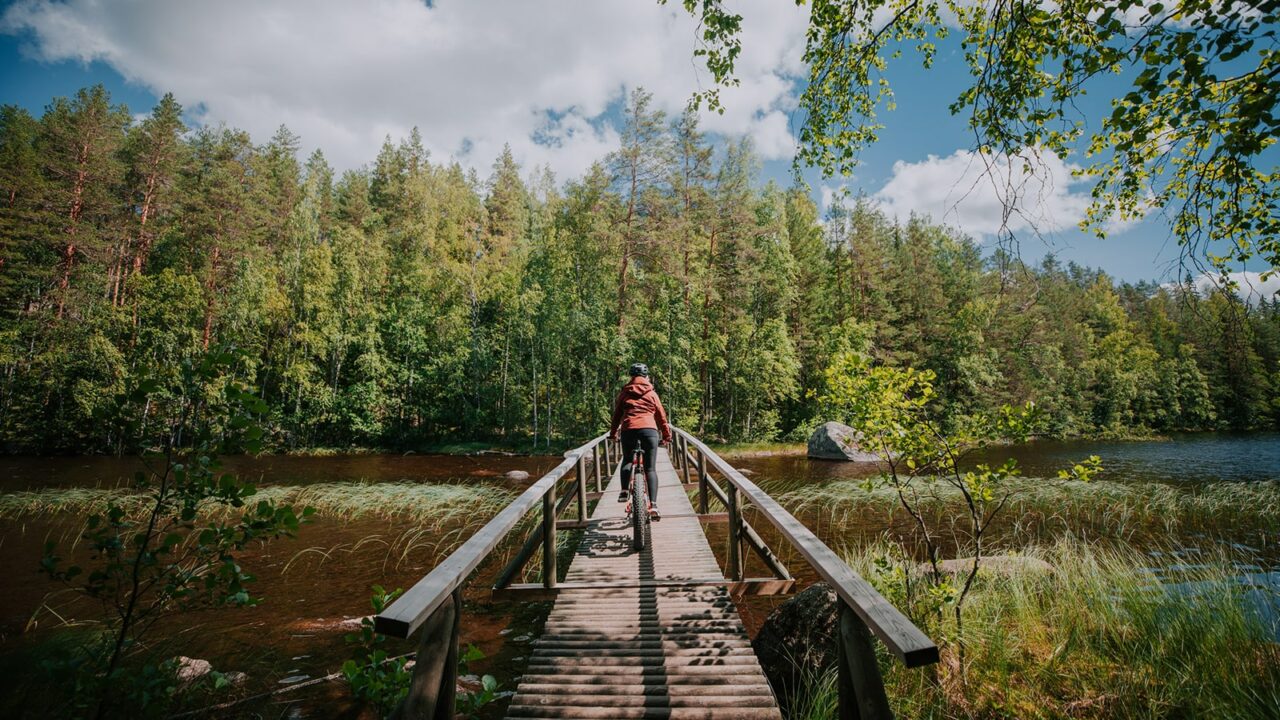 Kuhmoinen
The municipality of Kuhmoinen is known for its natural beauty, large forest areas, hundreds of lakes and spectacular glacial ridges. Award-winning harbour of  Kuhmoinen is known for its beautiful location. The surrounding nature and many services, such as shops and atmospheric restaurants, invite visitors to spend an amazing day. The area of Kuhmoinen has been inhabited since the Stone Age, so there are many impressive pre-historic sites containing rock carvings, forts and other landmarks from the past centuries. Isojärvi National Park is one of the largest national parks in the Jyväskylä region and it can be explored on foot, on a kayak or a canoe or on a mountain bike – which one would you pick?  Read more from the website Visit Kuhmoinen.
Photo: Julia Kivelä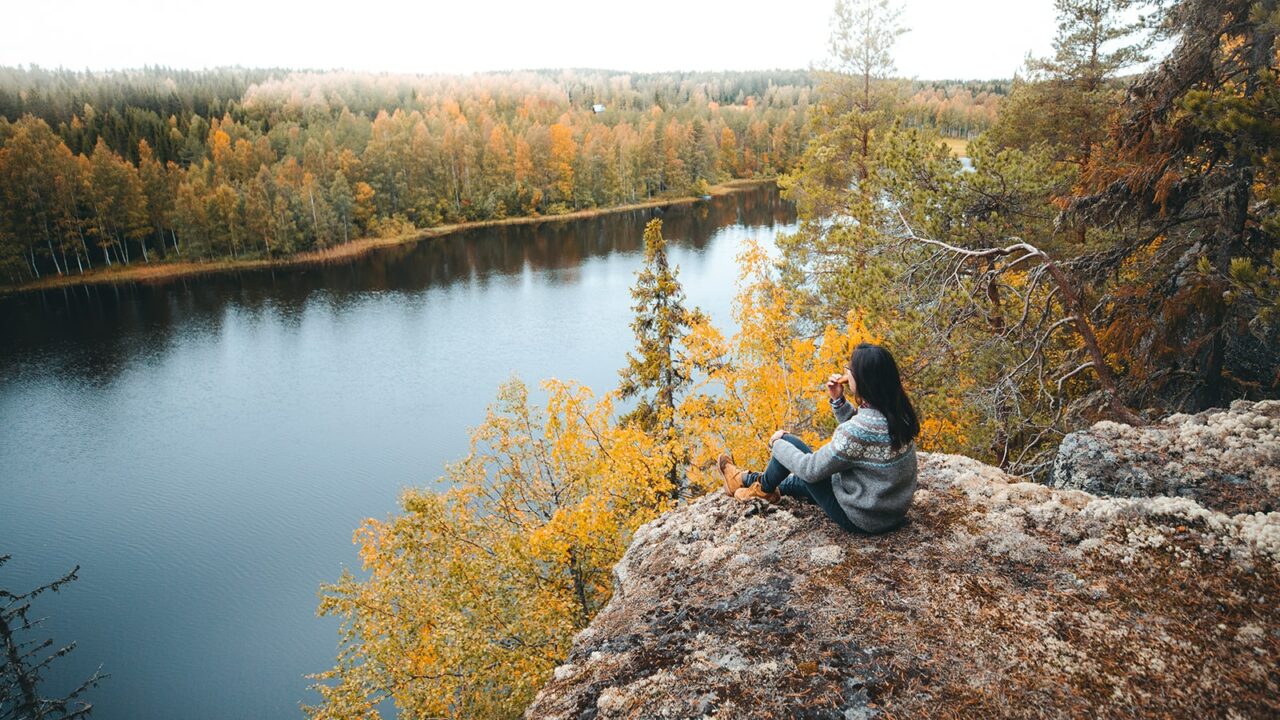 Lomaseutu
Lomaseutu is a Finnish word that means "holiday region". As the name implies, people come to Lomaseutu to enjoy a relaxing and peaceful holiday, taking in the beauty and the silence of lake and forest scenery. Lomaseutu consists of four towns; Kinnula, Kivijärvi, Pihtipudas and Viitasaari. Cottage life, sauna bathing, wandering in the forest and enjoying fresh food are the essential elements of the local lifestyle. Everything revolves around nature and just how the people at Lomaseutu like it. Lomaseutu is known as the location of Finland's southernmost wilderness area, Salamajärvi National Park. The park's varied wild scenery includes pine forest, open bogs, rugged cliffs and lakes rich in fish. Wandering along the Peuran Polku nature trail one can follow the footprints of wild forest deer, and possibly even bump into one!
Read more from the website of Lomaseutu.
Photo: Julia Kivelä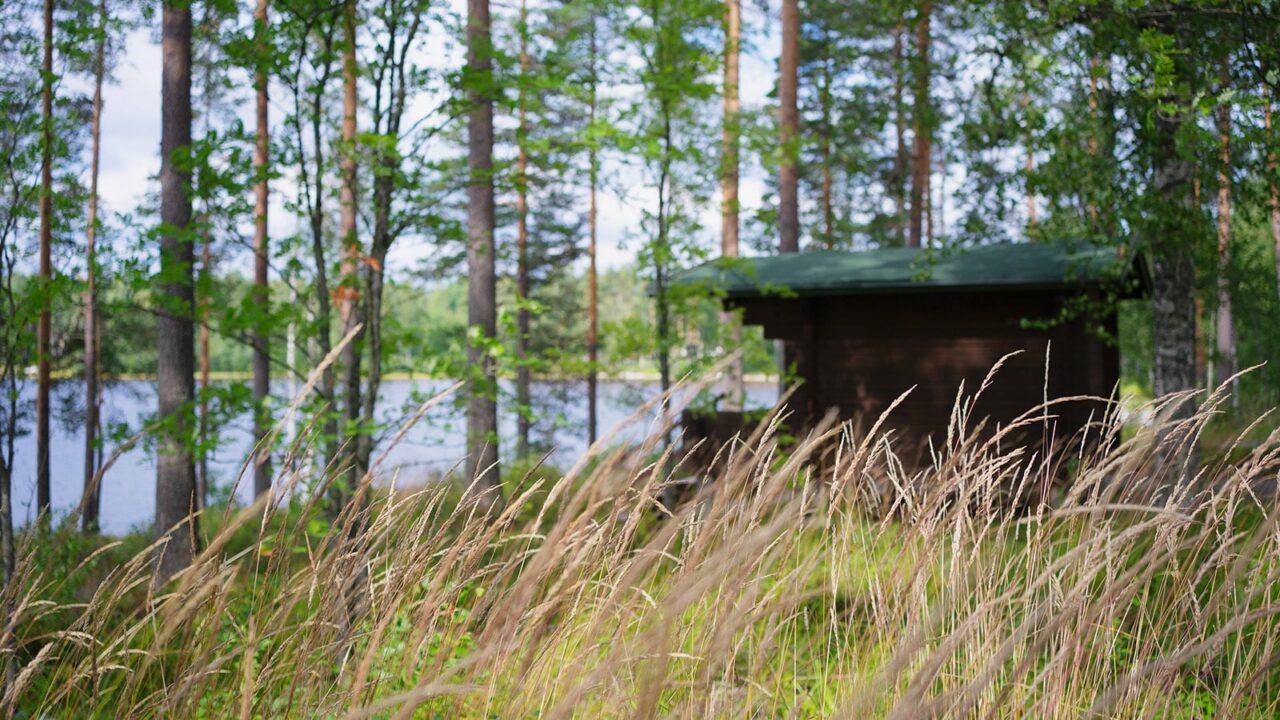 Multia
It is commonly said that Multia is a comfortable and cozy place to be. When asked why, you often hear the answer, "that's just the way it is." As the discussion goes deeper, one hears that in the presence of Multia's esidents you can really feel their authenticity, as well as the desire to take care of others. It's the people of Multia that make you feel like home. Therefore Multia is beautiful from the outside as well as from the inside – the landscape is beautified by numerous clear watered lakes, rivers and roaring rapids. The Circle of the Three Lakes is a paddling route that should be added on every water sport enthusiastic's bucket list. Diverse hiking trails and lakes that are rich in fish offer a unique selection of outdoor activities to choose from. Read more from the website Visit Multia (in Finnish).
Photo: Lina Markkanen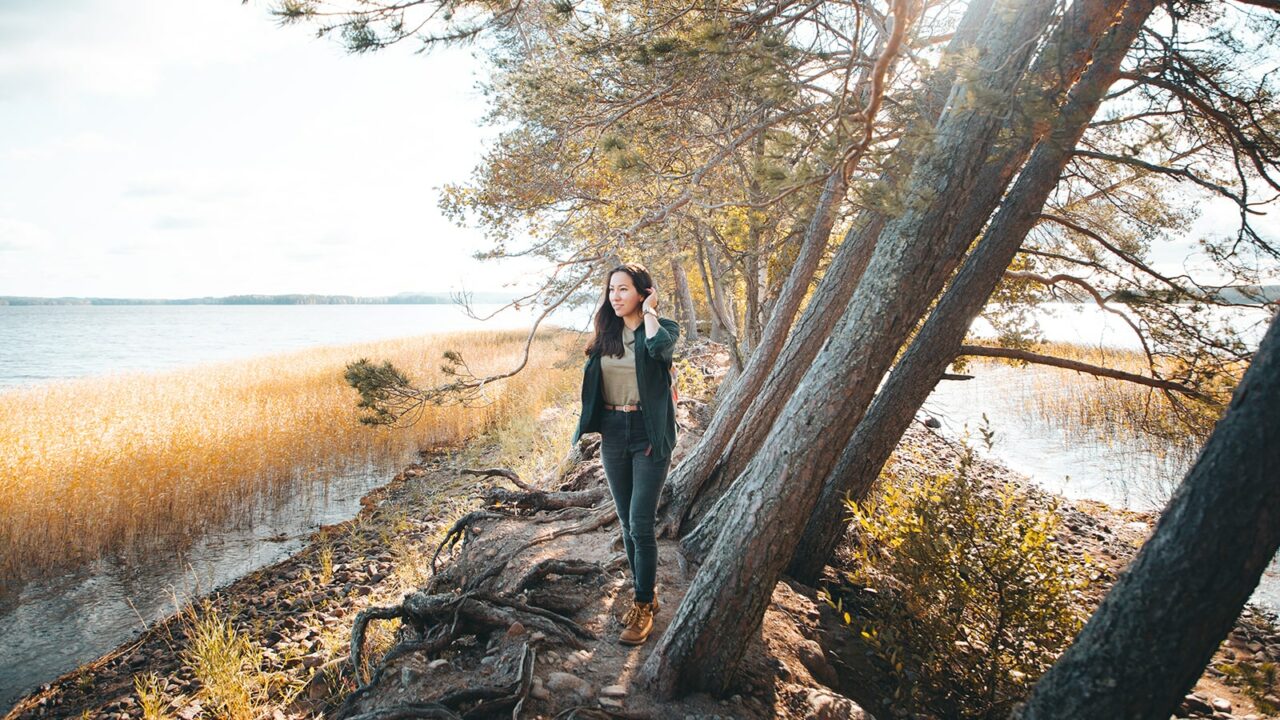 Saarijärvi
At Saarijärvi you'll be spending your holiday enjoying the beautiful Lakeland scenery and the town's versatile services. Make a trip to the Stone Age Village to learn about the history of the area, snap a picture of the picturesque Hernesaari Mill and take in the scenery of impressive Haikankärki ridge. Saarijärvi is also the home of Pyhä-Häkki National Park that can be explored on its accessible hiking trails. National park's old pine trees whisper stories from four centuries ago – ancient forests are a magnificent sight and they give a certain feel of nature's mysticism. Can your fingers reach each other when hugging the oldest and biggest tree in the park? Read more from the website Visit Saarijärvi.
Photo: Julia Kivelä