Sauna Rally: Friday 1.10.2021
On Friday 1.10.2021, Sauna Rally will be joined in by Revontuli Resort, Kankaan Sauna, Sohwitar and Tavinsulka.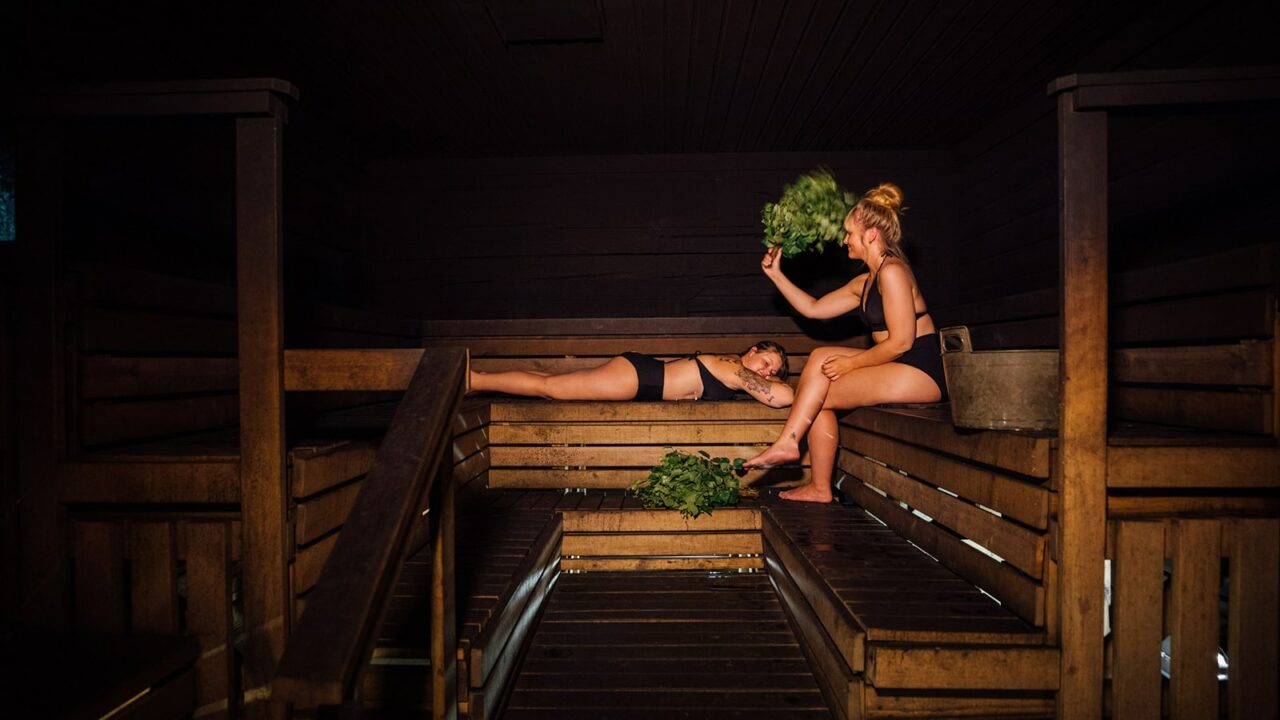 Revontuli's open smoke sauna evening at 17.00-21.00
On Friday 1.10, a smoke sauna, tent sauna and outdoor hot tub are open to the public on Revontuli beach at 17.00-21.00. Lake Iso-Vihmas welcomes bathers for a dip in between steam baths. The saunas have separate locker and shower rooms for men and women, but the steam rooms are unisex spaces. Bring your own swimsuit and towel or rent what you need on site, Revontuli has both swimwear and towels for €3.00 each.
– Entrance fee: €15.00/adult and €7.50/child.
Revontuli Resort
Revontulentie 1, 41500 Hankasalmi
Photo: Julia Kivelä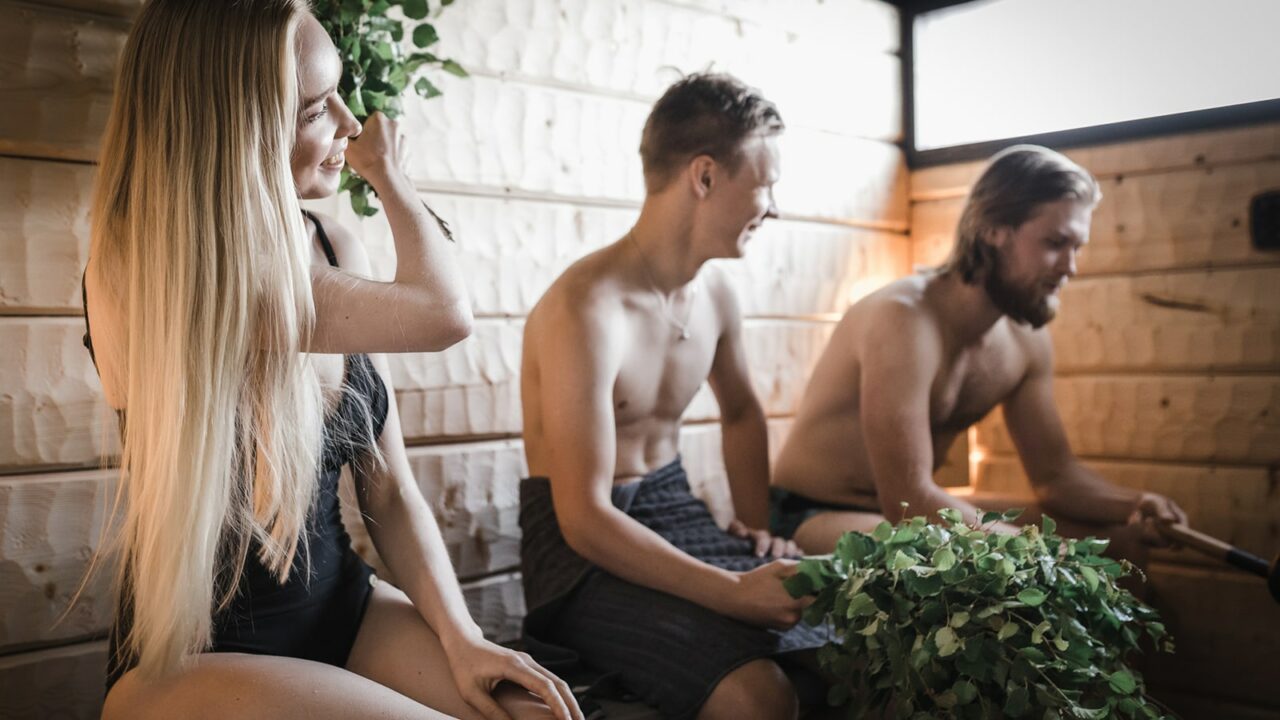 Kankaan Sauna's Rally Sauna at 18.00-24.00
Kankaan Sauna is the only authentic public neighbourhood sauna in Jyväskylä where you can bathe in two saunas in more than a century old gatehouse of a paper mill built of red brick. We also host Avanto Pool, an indoor ice pool, and a spacious fenced-in deck for cooling off after sauna. Kankaan Sauna has a licence to serve alcoholic beverages on the premises. The sauna is a unisex sauna and therefore you are expected to wear a swimsuit, which you can either bring with you or rent on site.
– Entrance fee: 10 euros / hour. A towel and seat cover to Rally Pass or stage ticket holders free of charge. The value of complementary towel and seat cover is €5.00.
– Booking preferably in advance at www.kankaansauna.fi  or tel. 040-1196800
Kankaan Sauna
Kympinkatu 3, 40320 Jyväskylä
Photo: Mika Nuorva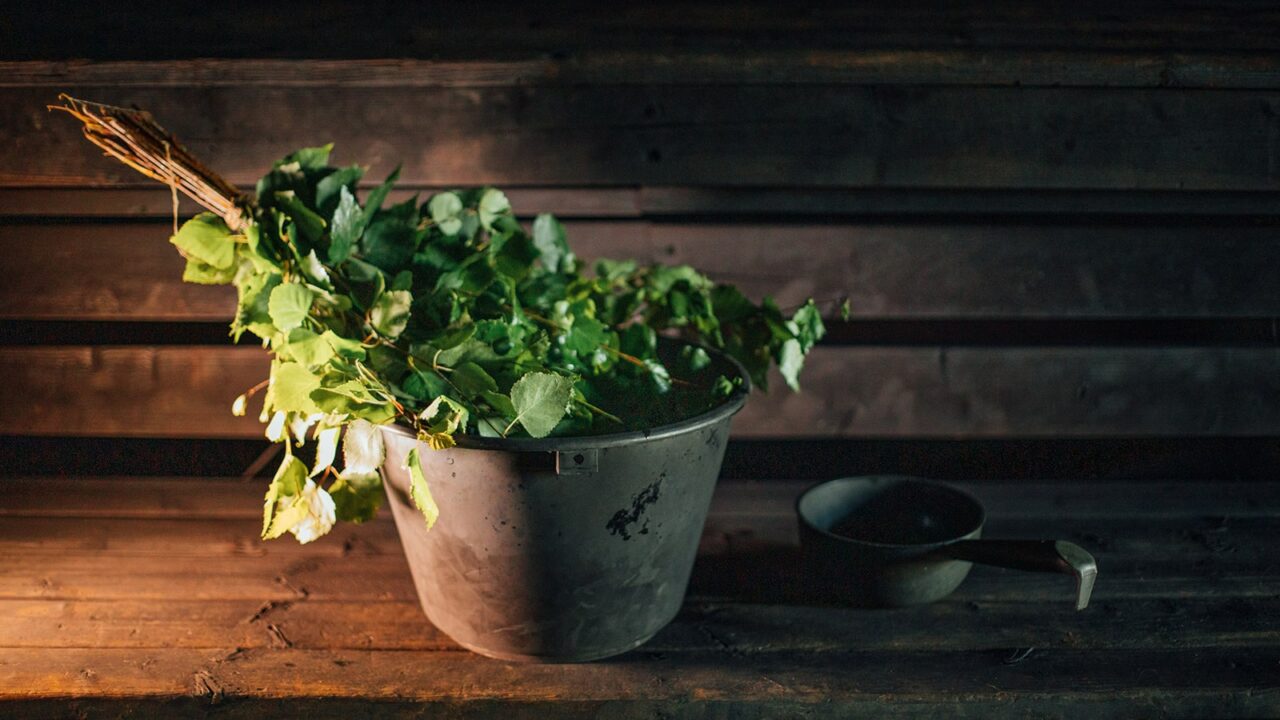 Experience Lutakko Chimney Sauna at 11.00-22.00
Welcome to unique Lutakko Chimney Sauna! The sauna is heated every day 30.9-2.10. From Thursday to Friday, at 11.00-22.00, group reservations (min. 4 persons) at ravintola@sohwitar.fi tai +358401240864. Sauna benches will be filled in the booking order; you can reserve your place in the steam also on Thursday and Friday during the event. On Saturday, walk-in unisex sauna between noon and midnight. Dress code: towel.
– Entrance fee: €15/person/hour during the event 30.9-2.10, includes a towel and seat cover.
Ravintola Sohwitar
Piippukatu 3, 40100 Jyväskylä
Photo: Julia Kivelä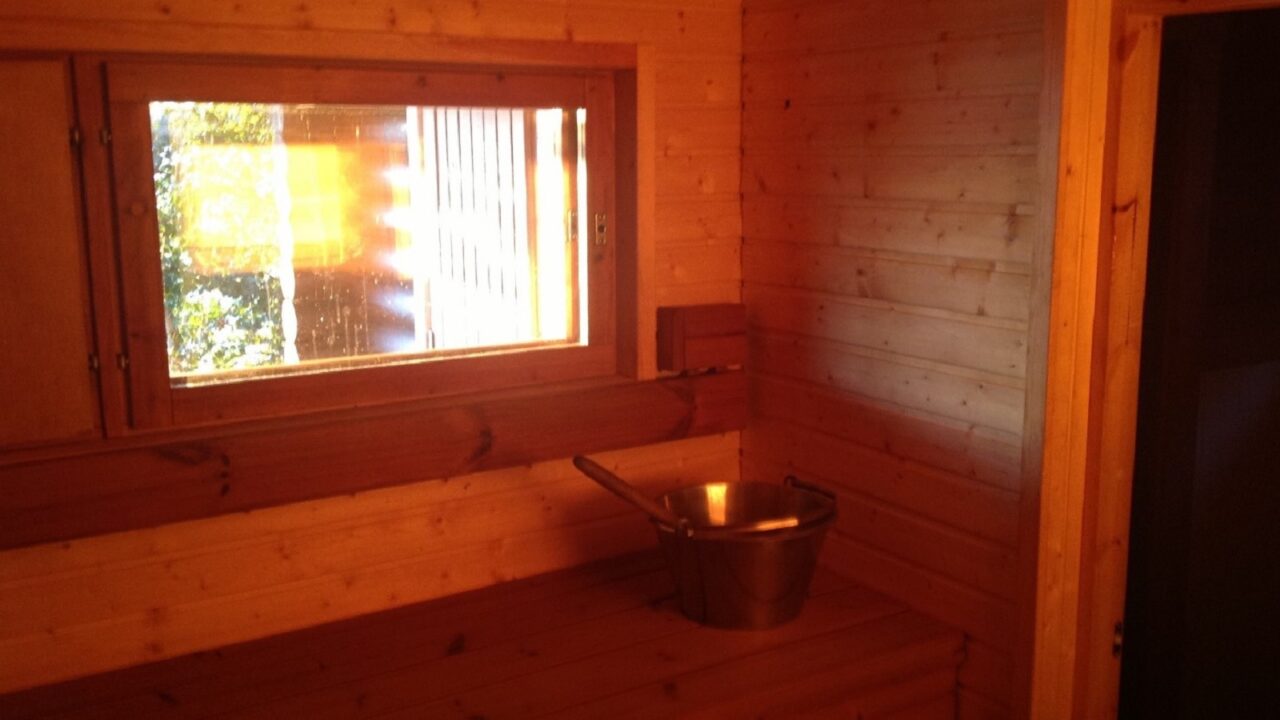 Kivelänranta stage at 17.00-21.00
One of the Sauna Rally special stages takes place in Kivelänranta. Tavinsulka sauna by the waterline will be heated up in three evenings and invites rally folks along to enjoy a steam bath. The benches seat 10 persons at a time. A dip in Lake Tuomiojärvi feels refreshing after a hot steam bath in the sauna.  There is no running water, but jerrycans are filled with water for washing. There is also an earth closet on the grounds. The sauna is a unisex sauna and therefore a swimsuit is required.
– Entrance fee: €5.00/person Includes a sauna seat cover. Groups can book the sauna for their private use for the evening (max. until 23.00) for 200 euros.
– Group reservations, tel. 0400 899 280 or by email at info@tavinsulka.com No advance booking needed if you take public sauna.
Tavinsulka Oy
Taulumäentie 47, 40200 Jyväskylä
Photo: Tavinsulka
Please note, Lakeland – Jyväskylä Region operates only as the Sauna Rally marketer. Each provider of a sauna event is solely responsible for their saunas. N.B. Due to the current situation, appropriate social distancing and proper hand hygiene are of utmost importance when taking part in the events and adventures. Follow also the local hospital district and Regional State Administrative Agency regulations. Cancellation of events possible.