Best cafés and restaurants in the countryside
Is there anything better on a warm summer's day than heading out to the countryside and enjoying a relaxed visit to a café? You don't need to travel far before coming across charming farms, lush gardens and other beautiful rural spots inviting you to sit down and have some refreshments.
Perttula Café and Shop
Vaajakoskentie 113, 41310 Leppävesi
https://perttulantila.fi/en/cafe-shop/
Perttula is rustic and relaxed farm in Leppävesi, Laukaa, just a 15-minute drive from Jyväskylä. The farm café opens for the summer season to serve delicious coffee and food sourced from local and other small producers. Why not grab one of their picnic baskets and head to the great outdoors for a leisurely lunch!
Café Meijerinliiteri
Kangasniementie 1052, 19650 Joutsa
http://www.cafemeijerinliiteri.fi/in-english/
Located in a historic dairy barn from the 1850s, Café Meijerinliiteri is surrounded by a beautiful old farmstead. Many of the ingredients, including the delicious rhubarb juice, are made on the farm itself or sourced from neighbouring farms or the food market at Joutsa.
Karoliina's Kestikievari
Kuusirinne 11, Leivonmäki
https://karoliinan.fi/
With wonderful rustic decor and a menu featuring classic Finnish dishes, Karoliinan Kestikievari is the perfect place to stop for a meal or snack. Specialties include cheddars made by cheesemakers Jukolan Juusto.
Summer Bistro Sylvi
Vilppulantie 51, 41370 Kuusa, Laukaa
https://www.varjola.com/en/dining/bistro-sylvi
Sylvin Kahvila rural bistro is based on the charming Varjola Farm in Laukaa. The menu reflects the seasons and celebrates local food traditions, with some of the ingredients grown on the farm itself.
Haanpää Summer Café
Painaantie 60, 41800 Korpilahti
https://fi-fi.facebook.com/haanpääsummercafe
At the Haanpää summer cafe visitors get to enjoy delicious coffee and cake surrounded by the farm's permanent residents: a herd of gorgeous alpacas and cute sheep.
Direct Sale Shop Heinähattu
Karikontie 1, 41900 Petäjävesi
http://www.heinahattu.wordpress.com/
Located only a stone's toss away from the old church of Petäjävesi, Heinähattu is the locals' favorite boutique and communal living room. The cafe, a small rustic Eden, serves home-baked bread and pastries with fresh coffee or tea. The cozy shoplet-cafe has its shelves stocked with handmade items from both Petäjävesi entrepreneurs and regional artisans. A flea market is also part of the shop.
Naissaari's Koskenhenki
Naissaarentie 2, 40800 Vaajakoski 
https://www.koskenhenki.fi/
Naissaari's Koskenhenki café is located in Vaajakoski. The café provides a diverse selection of coffee products and delicacies, and delicious lunches and brunches made from local ingredients.
You might also be interested in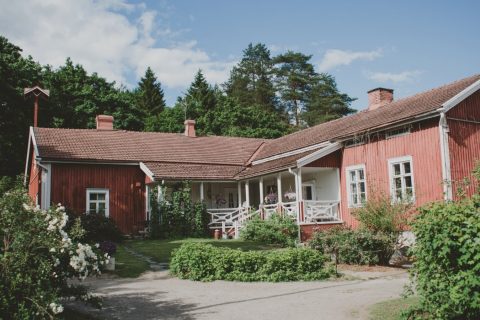 Summer Cafés and Restaurants
Jyväskylä Region is beautiful in the summertime, and what is better than to enjoy a delicious lunch, dinner or a cup of coffee at the best summer cafés and restaurants in the region?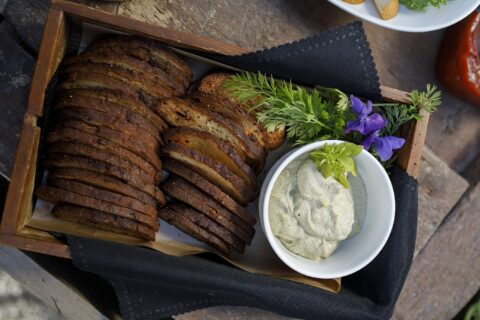 Taste of the Region
The region provides you with locally produced, seasonal ingredients and fresh flavors all year round. You will find unique nature, stories, hospitality, and originality combined in food trails that will take you through the local food culture.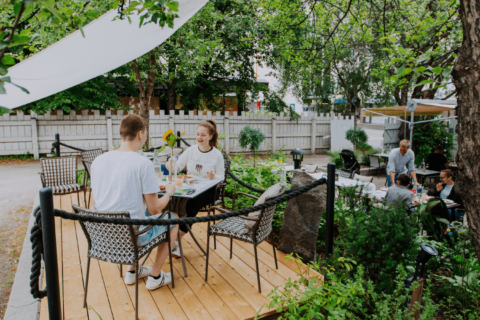 Restaurants and Cafés
In Jyväskylä Region, you have a choice of restaurant experiences; spend an unhurried long-form evening, drop in for a relaxed and casual visit, dive into a panorama of the world's tastes or just grab a quick bite of fast food. Check the restaurants and cafés and find your favourite!