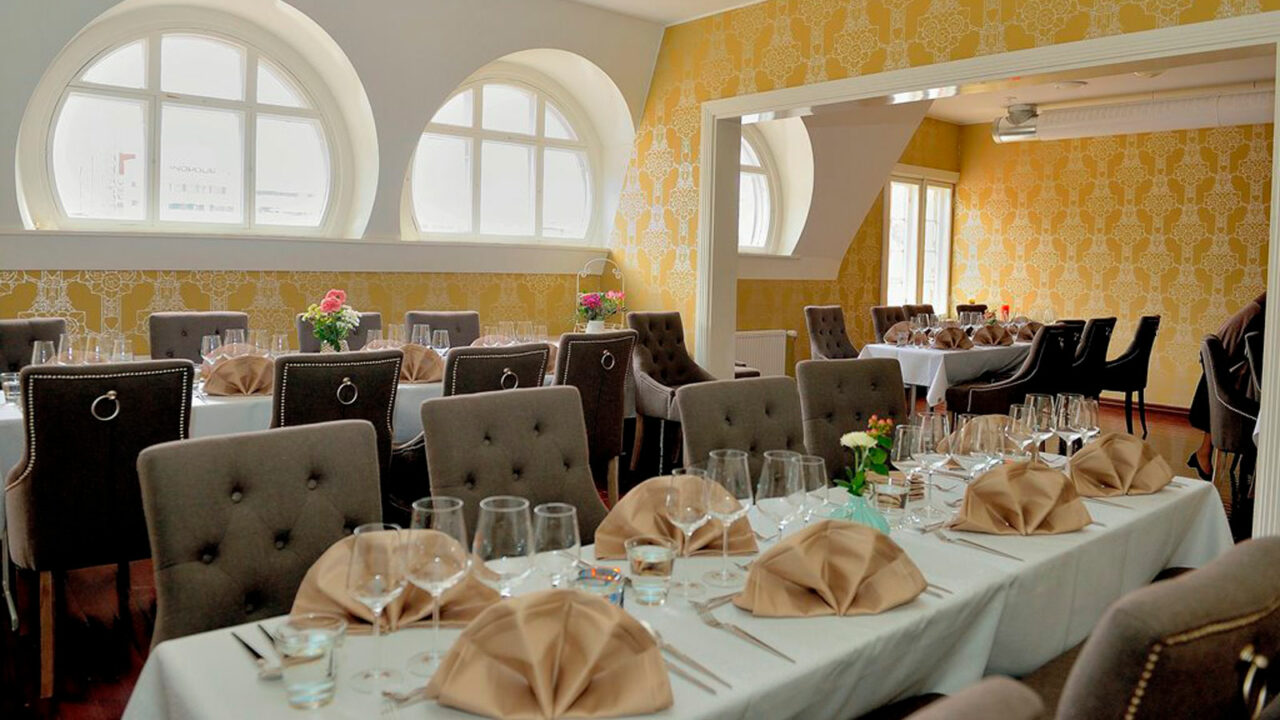 Restaurant Harmooni
Big on Jugend-style charm, Harmooni ('Harmonium') is located in the centre of Jyväskylä opposite the Travel Centre rail/coach interchange. Cellar à la carte offers Finnish local food with a modern touch. The taste palette at Harmooni derives its strength from the four seasons and the menu makes use of the finest ingredients from local producers in line with the seasons. Lake fish and game from local forests also feature according to the time of year.
In addition to the á la carte menu, you have a choice of 5 and 7 course set menus. Check the opening hours: harmooni.fi
Restaurant Harmooni
Väinönkatu 1
40100 Jyväskylä
Contact:
tel. +358 207353400
myynti (at) acravintolat.fi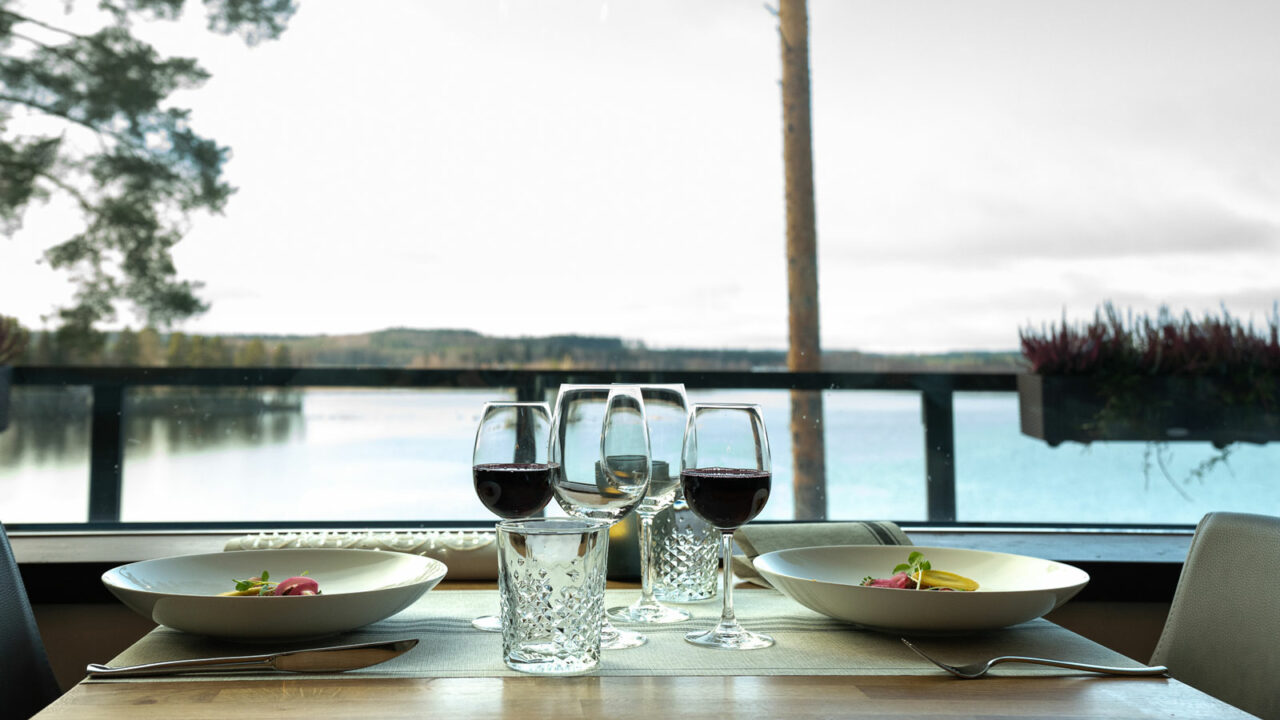 Restaurant Peurankello
Restaurant Peurankello in Spa Hotel Peurunka serves high-quality cuisine from local ingredients prepared according to traditional methods. Recipient of a Chaîne des Rôtisseurs award, the à la carte restaurant, with its mouth-watering dishes and fine wines, is a real culinary pleasure. The restaurant is part of Spa Hotel Peurunka, Laukaa, half an hour's drive from Jyväskylä. The opening hours vary, but can be found on the restaurant's website.
Spa Hotel Peurunka
Peurungantie 85
41340 Laukaa
Contact:
tel. +358 20 751 6751
peurunka (at) peurunka.fi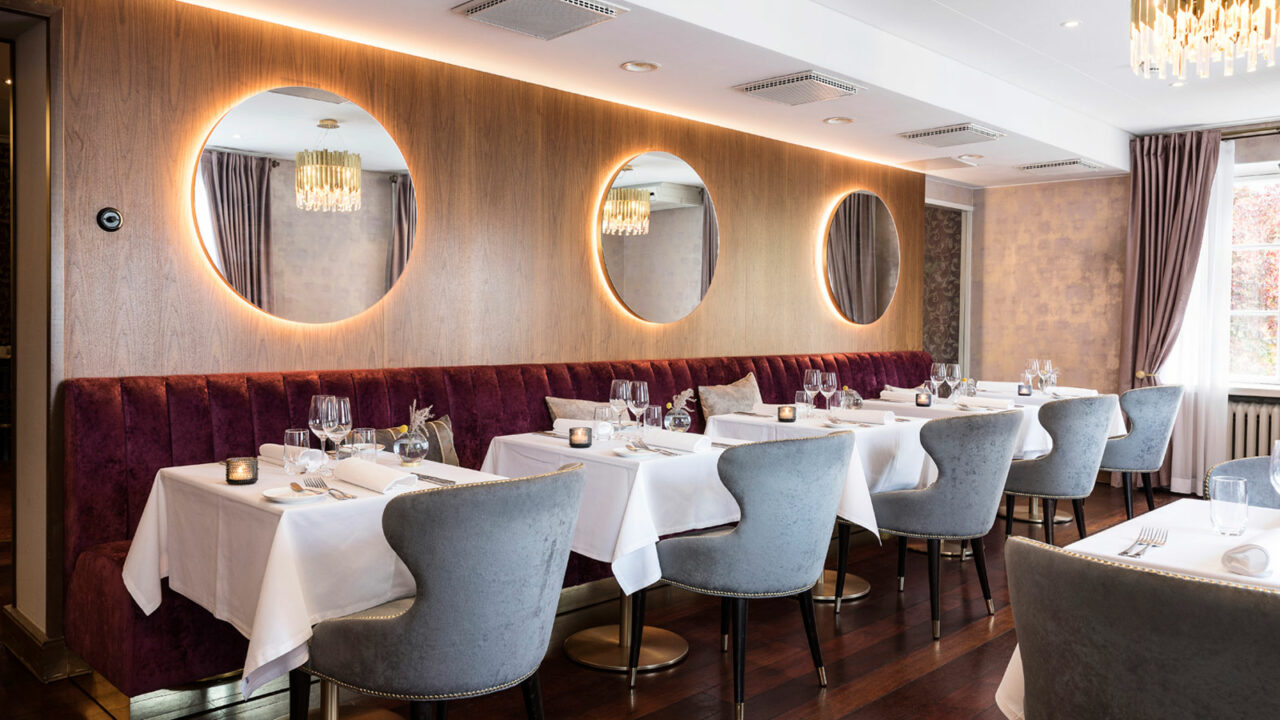 Restaurant Pöllöwaari
In the city's number one restaurant, Pöllöwaari, you can experience not only the unique fine dining flavours but also the food itself. The season-based menus are completely renewed every two months, always in accordance with the harvest seasons. Unforgettable experiences and moments are guaranteed by Pöllöwaari's considerate customer service with its excellence in the elegant and atmospheric environment. The restaurant is open from Monday to Saturday (on Sundays by appointment).
Restaurant Pöllöwaari
Yliopistonkatu 23
40100 Jyväskylä
Contact:
tel. +358 14 333 911