Venues
Jyväskylä offers a diverse range of well-equipped meeting and congress facilities for small meetings as well as venues for large mass conventions. The number of participants can be up to 20,000. Meeting facilities of different types are available, depending on the scale of the event and the desired environment.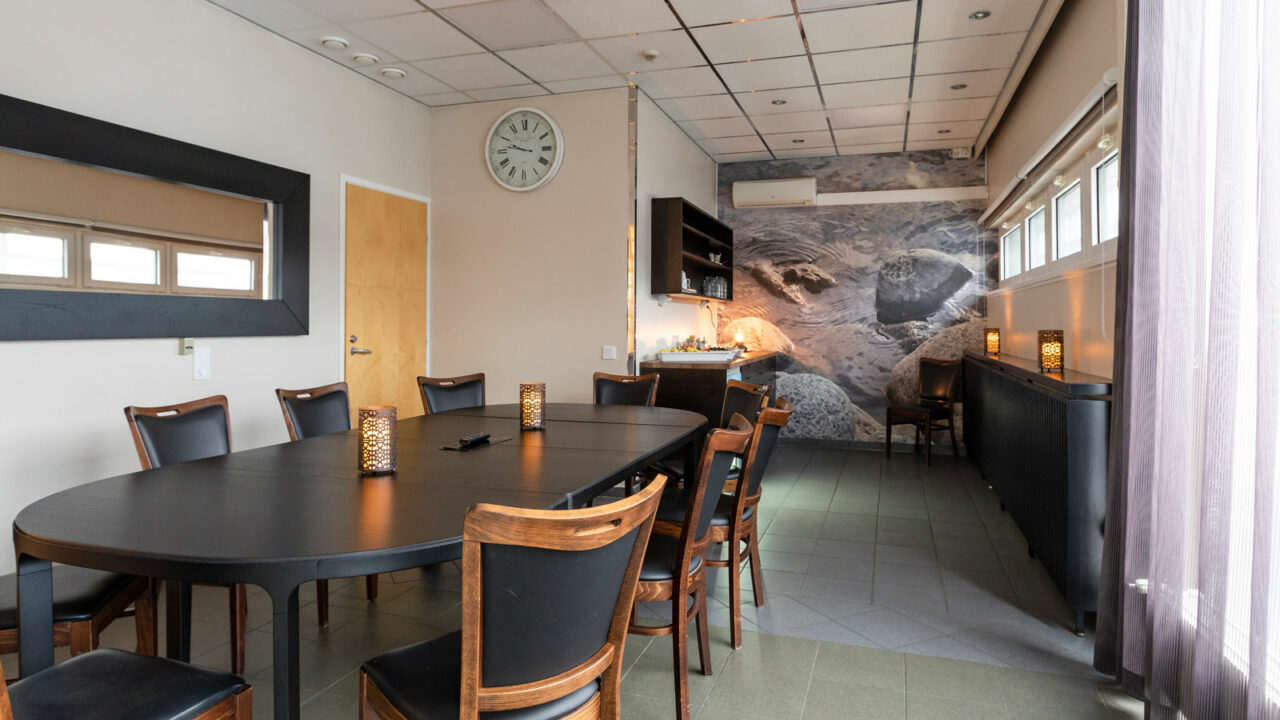 Hotel Alba
The comfortable meeting rooms of Hotel Alba are suited for different kind of meetings and exhibitions. Clubi meeting room and the restaurant can be rented as venues for private events, e.g. business gatherings and dinners. The meeting rooms are equipped with a projector and Wlan.
The hotel sauna can also be rented for private use. Spacious sauna section and the Albis meeting room next to it can be rented for meetings, gatherings or corporate recreation day. Premises are suited for 2-15 persons.
Capacity: Clubi -cabinet, 28-45 person. Albis -cabinet, 12 person.
Hotel Alba
Ahlmaninkatu 4
40100 Jyväskylä
Contact:
tel. +358 14 636 311
info (at) hotellialba.fi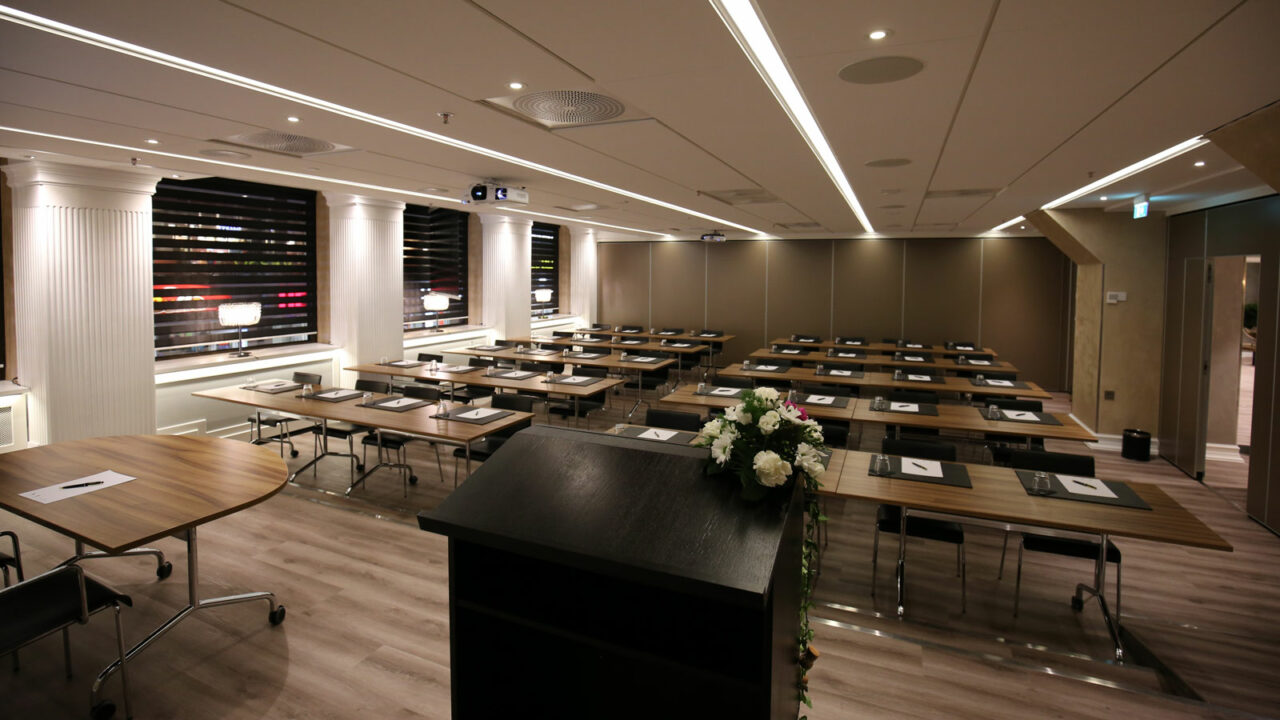 Hotel Verso
The meeting and banquet space Kerkkä of the Hotel Verso combines the history of the eighty years old hotel and today's modern technology, which together create a functional and inspiring framework for your meeting. Spaces are located on the second floor of the hotel. Everything is of good taste what it comes to comfort and cosiness of the spaces, smooth customer service and inspiring flavours.
There are a total of five meeting and banquet spaces, of which four can be combined into a single space for up to 200 people.
Capacity based on a table shape: Meeting space 1: 12–15 persons, Meeting space 2: 20–50 persons, Meeting space 3: 40–80 persons, Meeting space 4: 20–40 persons, Meeting space 5: 16–30 persons.
Hotel Verso
Kauppakatu 35
40100 Jyväskylä
Contact:
tel. +358 14 333 999
myynti (at) yopuuyhtio.fi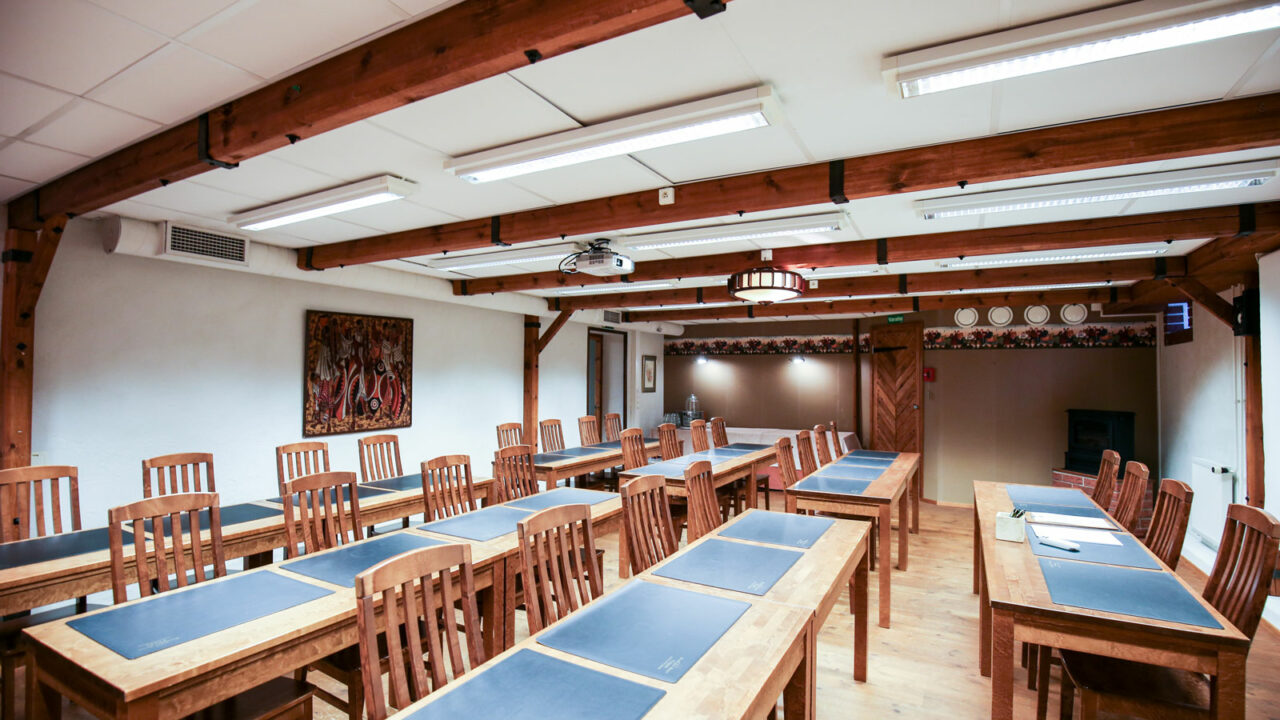 Hotel Yöpuu
Hotel Yöpuu offers a variety of atmospheric meeting rooms suitable for smaller groups or up to 25 person conferences. Pöllöwaari restaurant's high quality cuisine fulfills the meeting and experienced staff will help in the choice of premises and meeting's planning.
Hotel Yöpuu offers different kind of meeting packages depending on the length of your meeting. Hotel Yöpuu can also tailor your meeting according to your wishes.
Capacity: Meeting room 1: 25 person. Meeting room 2: 8 person. Arola-cabinet: 14 person. Pääsky-cabinet: 12 person.
Hotel Yöpuu
Yliopistonkatu 23
40100 Jyväskylä
Contact:
tel: +358 14 333 911
myynti (at) yopuuyhtio.fi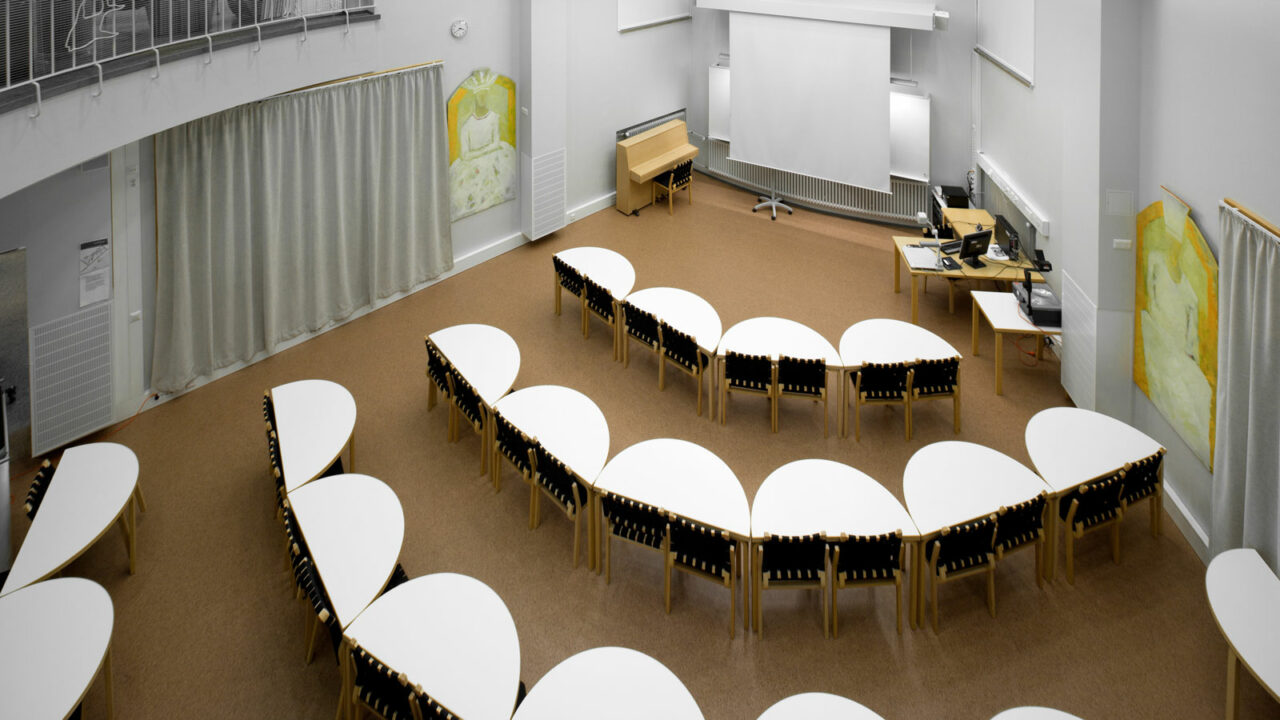 JAMK University of Applied Sciences
The modern auditoriums of the JAMK University of Applied Sciences main campus and Dynamo are excellent for organising corporate events, parties and seminars. In addition, classrooms of different sizes are available. Catering is available in the premises.
JAMK University of Applied Sciences
P.O.Box 207
40101 Jyväskylä
Finland
Contact:
tel. +358 40 775 9058
tilamyynti (at) jamk.fi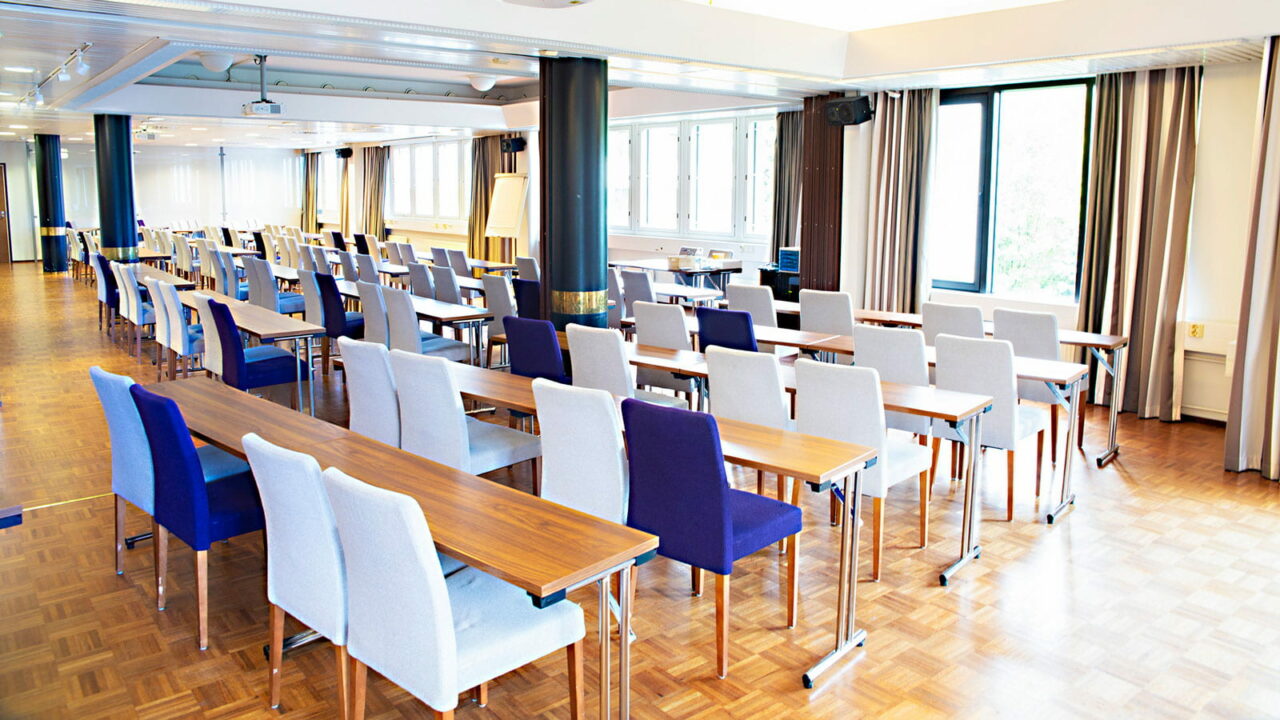 Original Sokos Hotel Alexandra
Original Sokos Hotel Alexandra is centrally located in Jyväskylä, opposite the Jyväskylä travel centre, and a few minutes' walk away from Paviljonki Fair and Event Centre. The hotel is one of the most versatile conference hotels in Jyväskylä.
The hotel has an inviting restaurant world: Frans & Sandra offers French-style bistro food and Jalo Kitchen & Lounge delicious pub food with a wide selection of beers. Restaurant Franseska offers lunch and dinner also for bigger groups. The hotel has cosy sauna and bath facilities.
Capacity: 15 meeting rooms for 6-150 people. Restaurant Franseska accommodates events for up to 150 people.
Original Sokos Hotel Alexandra
Hannikaisenkatu 35
40100 Jyväskylä
Contact:
tel. +358 20 1234 642, +358 20 1234 640 (sales)
sales.jyvaskyla (at) sokoshotels.fi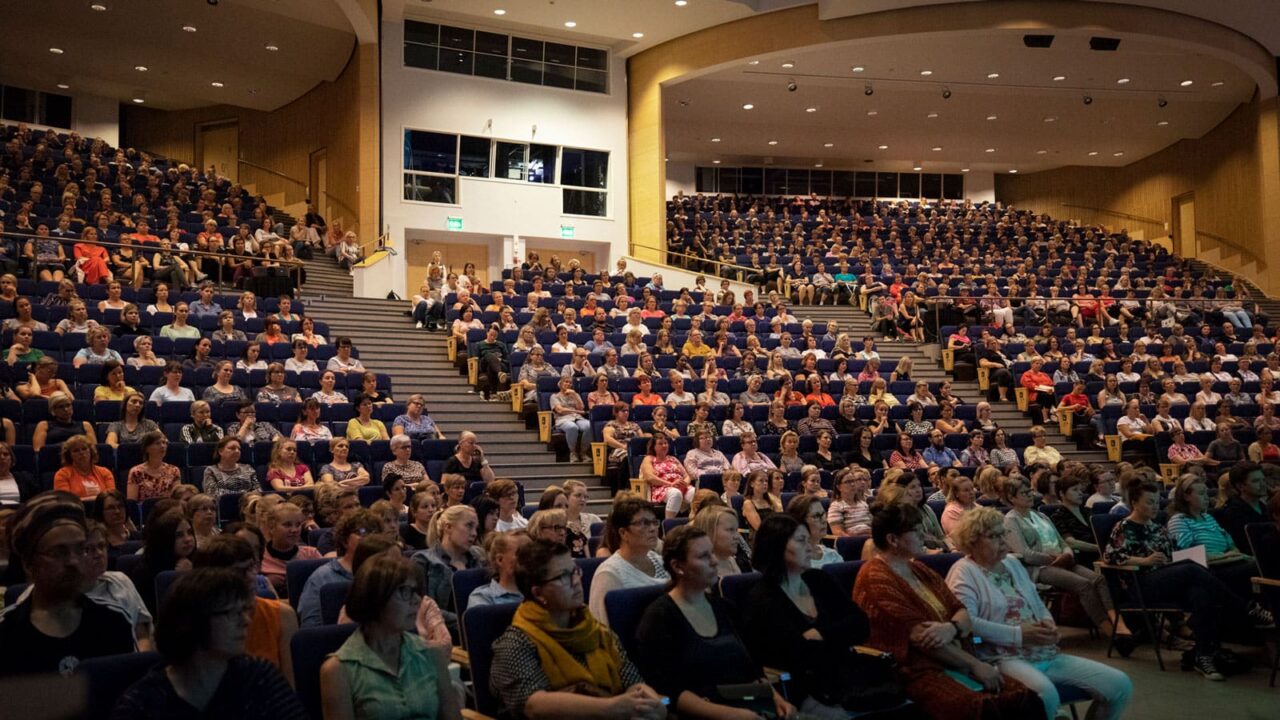 Paviljonki
Jyväskylä Paviljonki is a versatile venue located in the city centre. Its excellent location, good traffic connections and parking facilities, as well as the vicinity of the city centre hotels and travel centre make it a great venue for events of all sizes.
Paviljonki's versatile and adaptable premises offer a magnificent setting to meetings, congresses, business events, dinners and entertainment events. The Solo Sokos Hotel Paviljonki is also located in connection with the event center. Paviljonki hosts about 850 different events every year, which are visited by about 350,000 visitors.
From Paviljonki's sales services, you can get everything you need for your event: facilities that can be modified according to your event's needs, event planning, restaurant services, lighting and sound technology, accommodation and registration services and program. A personal event producer will help you plan and ensure the success of your event.
Capacity: A unique feature of Paviljonki is its auditorium with 1500 seats, which can be divided into three individual auditoriums. In addition, Paviljonki also has a number of lecture and meeting rooms and halls of different sizes.
Paviljonki Fair and Event Centre
Lutakonaukio 12
40100 Jyväskylä
Contact (sales):
tel. +358 14 339 8143
myyntipalvelu (at) paviljonki.fi
Photo: Anne Kalliola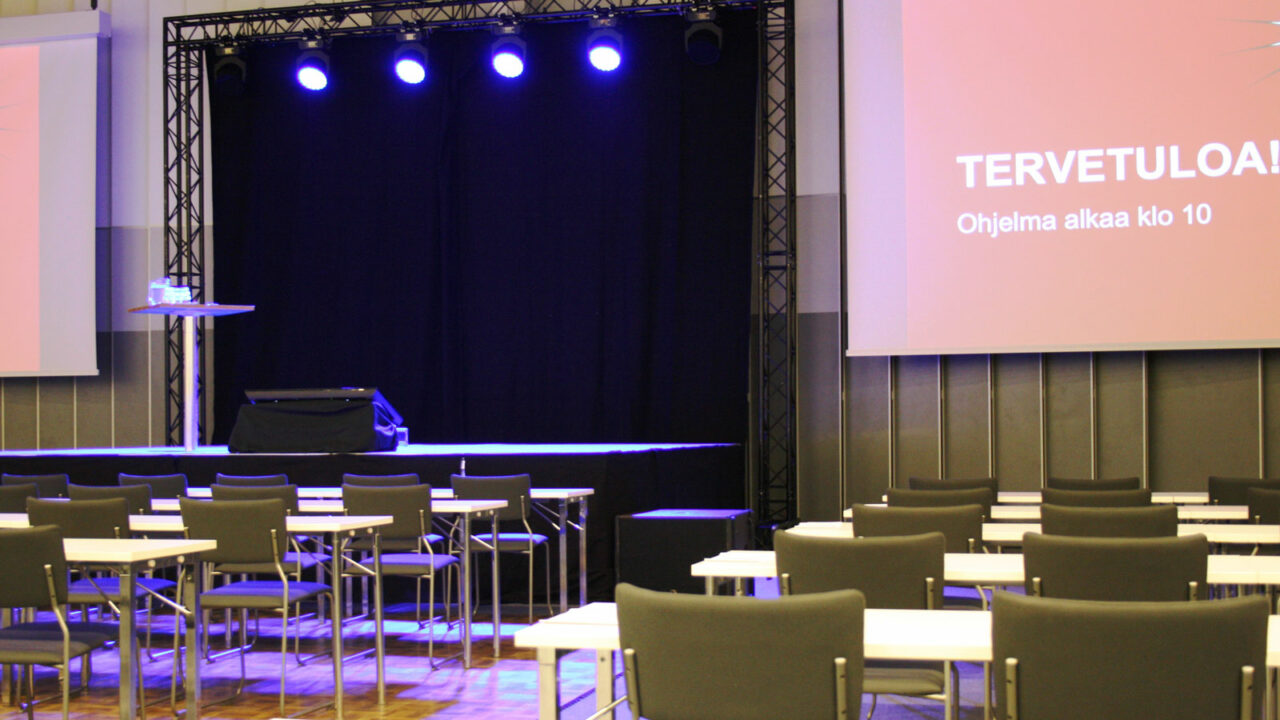 Peurunka
The Peurunka meeting, conference and event centre, located in a lake-filled landscape only 25 km from Jyväskylä, offers a stimulating environment for meetings, congresses and exhibitions of up to 1,000 people. The area provides accommodation for 550 guests.
Peurunka also offers unique associated services for those who enjoy nature, sports, wellness, pampering, good food and entertainment.
Capacity: The Peurunka Arena offers modern conference environment for up to 600 persons in classroom or in theatre style. Other conference rooms include premises of different sizes, ranging from a 155-seat auditorium to small meeting and teamwork facilities.
Spa Hotel Peurunka
Peurungantie 85
41340 Laukaa
Contact:
tel. +358 20 751 601
peurunka (at) peurunka.fi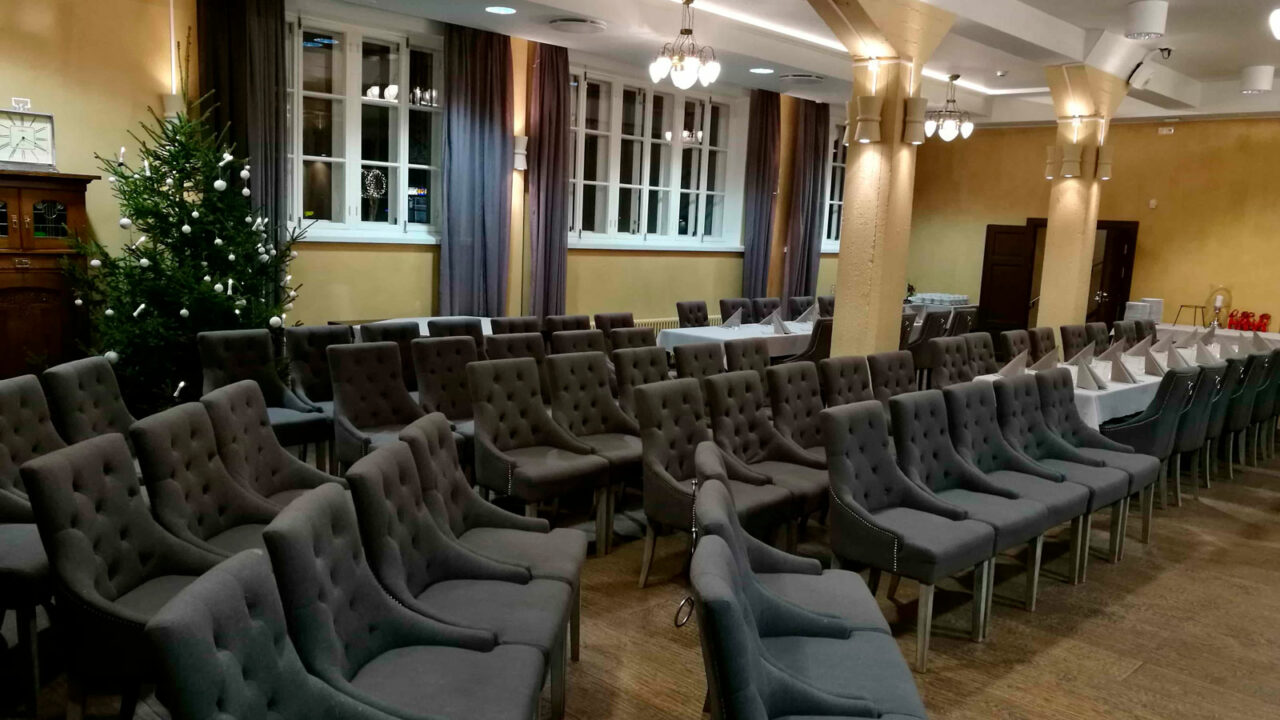 Restaurant Harmooni
Harmooni is located at the parade grounds in the heart of the city of Jyväskylä. The historic Jugend building, light and spacious meeting rooms, personal service and scrumptious food crown your event.
Harmooni arranges the best-suited space for your needs, be it a development-team meeting or a large reception, and offer diverse, adaptable options for special groups. The spaces are also excellent for workshops. All indoor rooms have comfortable, upholstered chairs and modern meeting equipment.
Capacity: Harmooni Hall seats 110. Hall has adjoining Oskar Cabinet with private bar. Aapeli Banquet Room seats 40.
Restaurant Harmooni
Väinönkatu 1
40100 Jyväskylä
Contact:
tel. +358 207353400
myynti (at) acravintolat.fi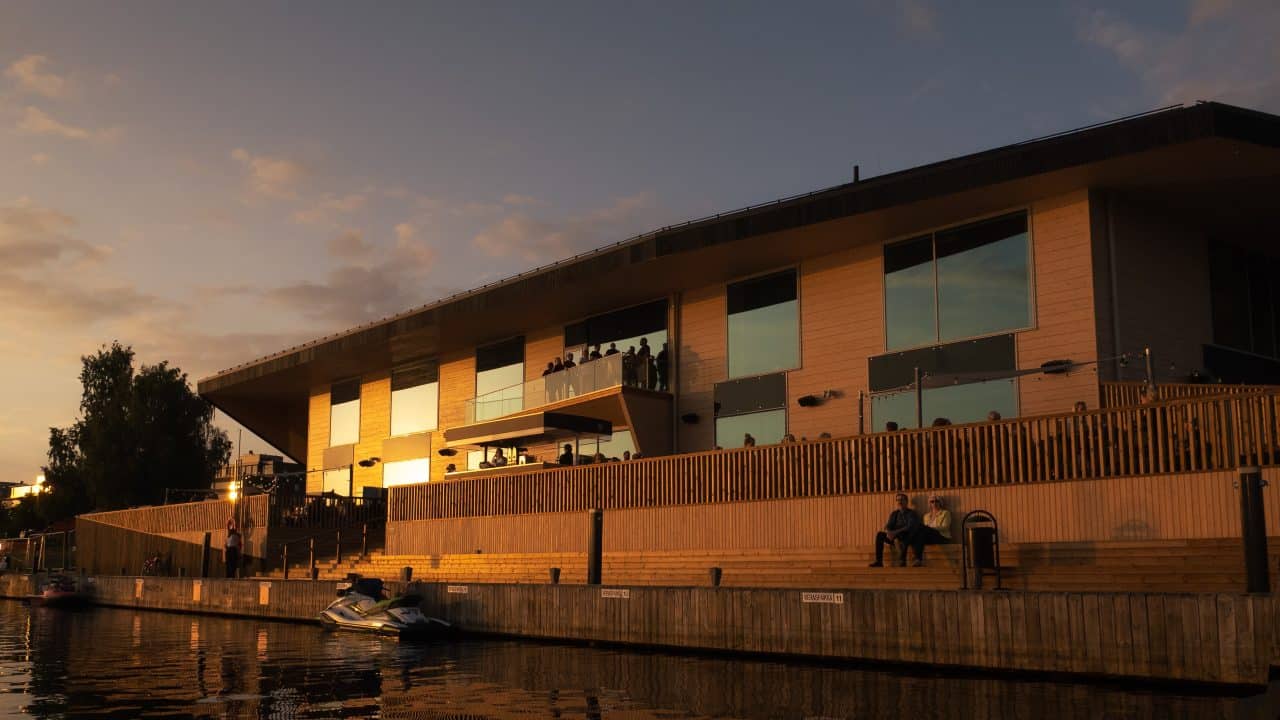 Sataman Viilu
Both business guests and private individuals are warmly welcome to Viilu. Staff parties, Christmas parties, trainings, weddings, birthdays – it all can be done. At the heart of it all is great food, which is served according to the same principles as in the restaurant. The event and menu are tailored to the customers wishes.
The spacious and bright upstairs space can accommodate up to 200 guests to admire the magnificent view of Lake Jyväsjärvi. The space can also be converted into smaller areas. The meeting rooms are ideal for all-day meetings from 30 to 100 people. The evening meeting will be successful for a much larger group. The moment at Viilu is always special.
Sataman Viilu
Satamakatu 10
40520 Jyväskylä
Contact:
tel. +358 10 767 5453
sataman.viilu (at) sok.fi
Private events and Sauna and table reservations for more than eight people:
Sales service tel. +358 20 123 4640, sales.jyvaskyla (at) sokoshotels.fi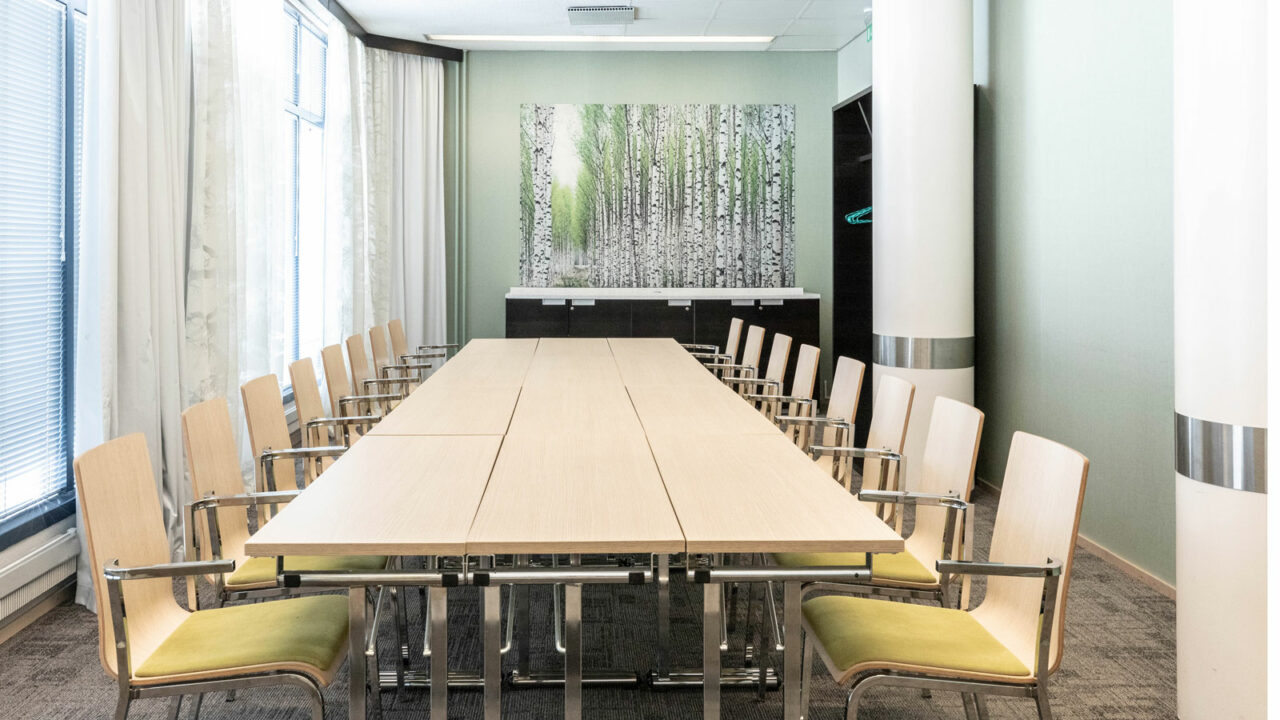 Scandic Jyväskylä City
Organise effective meetings, conferences and events for up to 80 people in Scandic Jyväskylä City's versatile meeting rooms. You can book a meeting and conference package or let us tailor a meeting to meet your needs.
Cosy hotel in the centre of Jyväskylä, next to the railway station. Bright rooms, comfortable restaurant, and relaxation suite with sauna and swimming pool guarantee a relaxing visit.
Capacity: Several meeting rooms, total capacity 80 people.
Hotel Scandic Jyväskylä City
Väinönkatu 3
40100 Jyväskylä
Contact:
tel. +358 14 458 1010
jyvaskylacity (at) scandichotels.com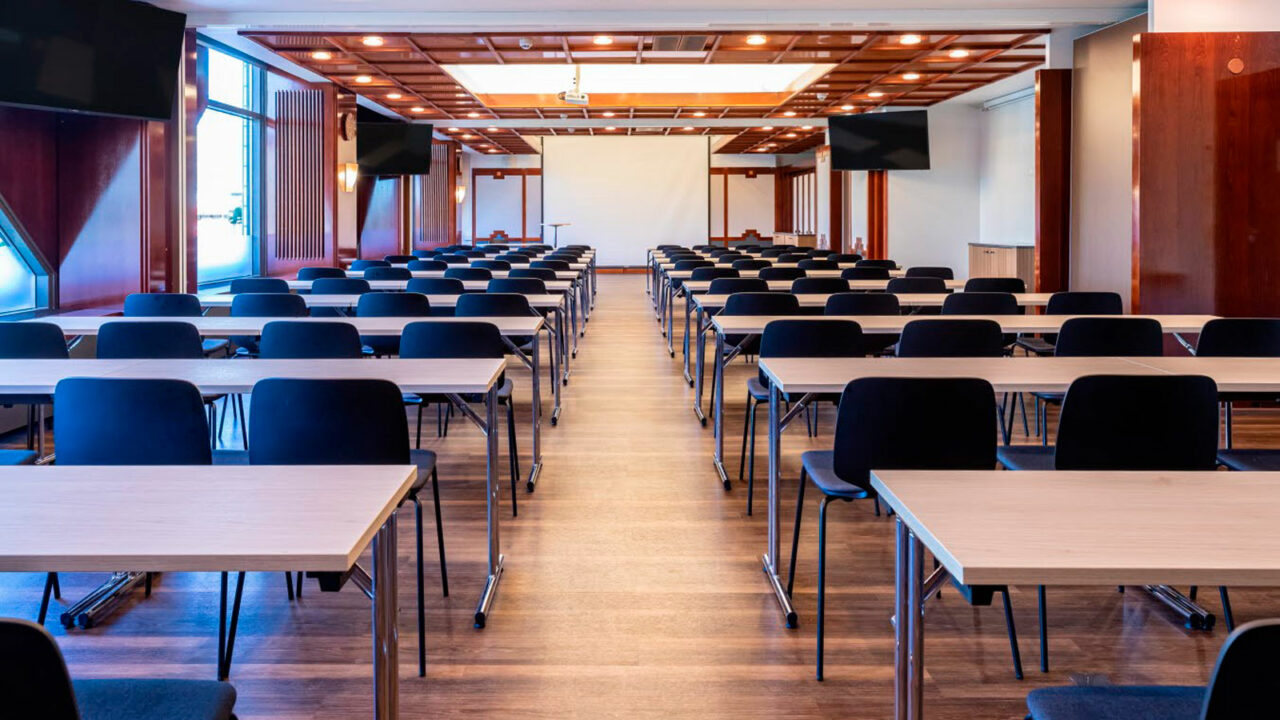 Scandic Jyväskylä Station
The flexible meetings in Scandic Jyväskylä Station boost efficiency. Meetings and conferences are smooth and refreshing. You can book a meeting and conference package or let the personnel to tailor a meeting to meet your needs.
The hotel has 150 air conditioned, renovated hotel rooms with a modern, comfortable design, a sauna suite, an outdoor car park and a garage. Shopping, attractions and outdoor activities are all within easy reach.
Capacity: Four meeting rooms, 200 persons.
Scandic Jyväskylä Station
Vapaudenkatu 73
40100 Jyväskylä
Contact:
tel. +358 300 870 883
sales.finland (at) scandichotels.com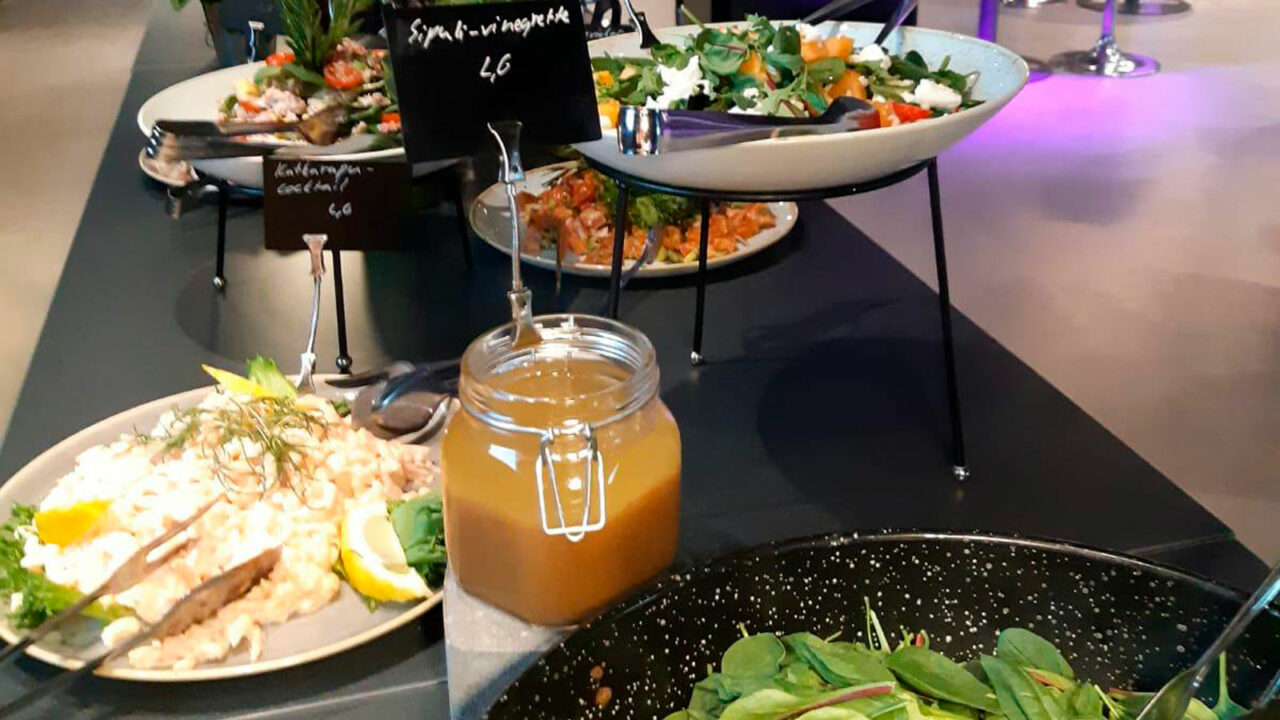 Scandic Laajavuori
Scandic Laajavuori, 4 km from the city centre, has 21 meeting rooms and a number of teamwork rooms. Laajavuori is surrounded by nature and most of the meeting facilities have daylight. The meeting rooms are also excellently suitable for different kind of exhibitions.
Accommodation is also possible under the same roof; the hotel has 196 rooms and lots of free parking spaces on the yard. For leisure activities, the hotel offers a spa and a bowling alley, and vast recreational areas and downhill skiing slopes can be found outside the hotel.
Capacity: 21 meeting rooms which are suitable for anything between smaller gatherings of 8 people and bigger conferences with up to 400 participants.
Scandic Laajavuori
Laajavuorentie 30
40740 Jyväskylä
Contact:
tel. +358 14 458 1009
laajavuori (at) scandichotels.com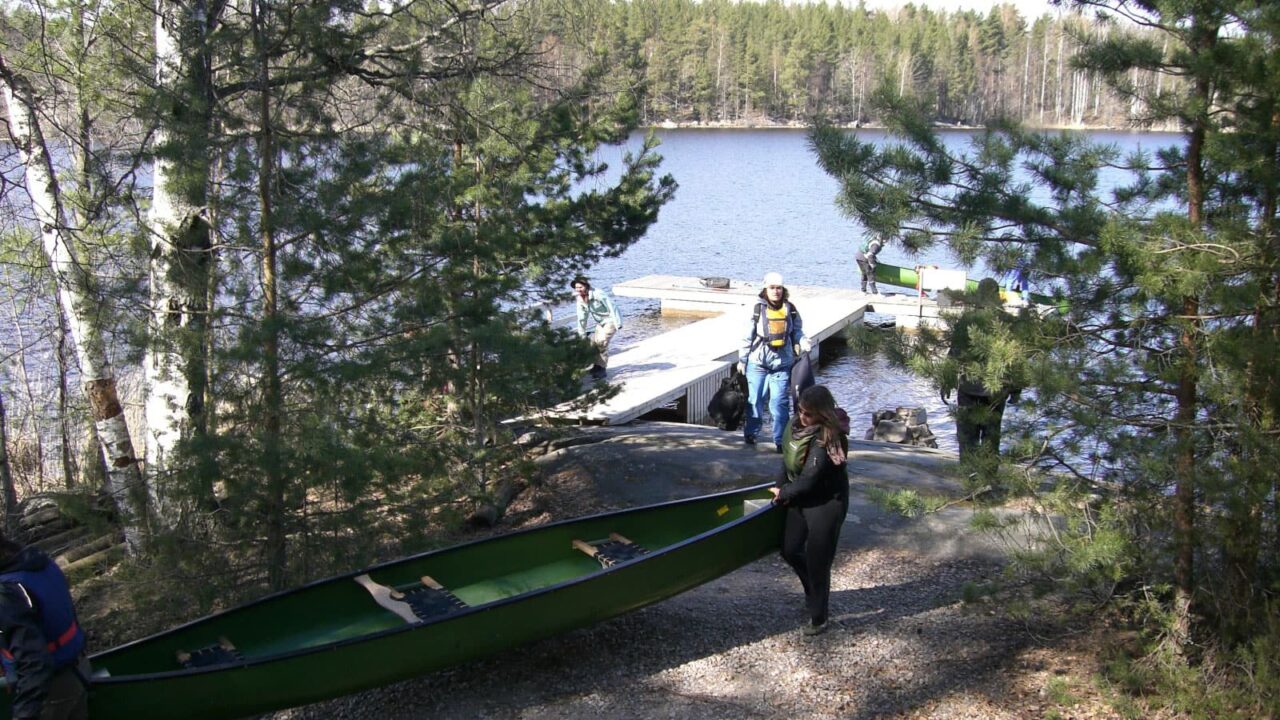 Tavinsulka
Meeting in a Sailing Pavilion on an island
Relaxed and close to nature, at the same time a refreshing and new kind of meeting event is to paddle to an island and keep your meeting away from the clutch of the city. On site there are full conference facilities, meals and sauna. All details can be tailored to your personal needs and will be discussed with you in advance.
Duration of the paddling section is 15-90 minutes, can be adjusted also to one direction.
Available May-October
Capacity: Group size 5-40 people
Tavinsulka
Taulumäentie 47
40200 Jyväskylä
Contact:
tel. +358 400 899 280
info (at) tavinsulka.com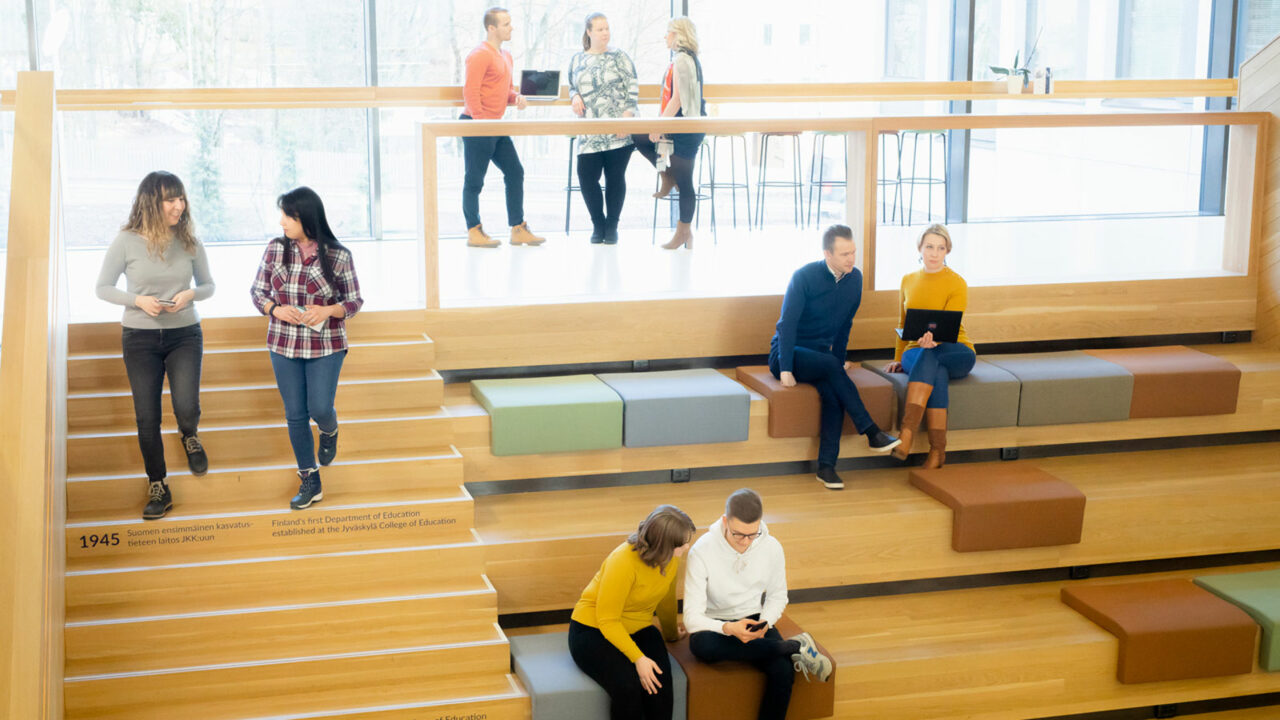 University of Jyväskylä
The Unversity of Jyväskylä's park-like campus is a versatile event centre right next to the city centre. Auditoriums, meeting rooms for various purposes, restaurants, cafeterias and sport venues of different sizes are located on Seminaarinmäki, the "Aalto campus", as well as in the Ruusupuisto venue. The Mattilanniemi and Ylistönmäki campuses offer auditoriums and facilities of different sizes, restaurants, as well as the area's specialty, the beach right on the campus.
There are several restaurants and cafeterias around the campus. Semma Oy, the company in charge of restaurant services on the campus, provides facilities ranging from 20 seats to buffets for 750 persons.
Capacity: The Seminaarinmäki campus features auditoriums for a total of 2,500 people. The largest auditorium, Festivity Hall in the Main Building designed by the widely renowned architect Alvar Aalto, has a seating capacity for 750 people. Mattilanniemi has capacity for a total of 1,550 people, of which 700 seats in the Agora auditorium.
University of Jyväskylä
P.O.Box 35
40014 University of Jyväskylä
Contact:
Facility Reservation Form
tel: +358 400 349 065 (Mon-Fri, 9:00-11:00)
tilavaraus (at) jyu.fi
Photo: Mikko Vähäniitty