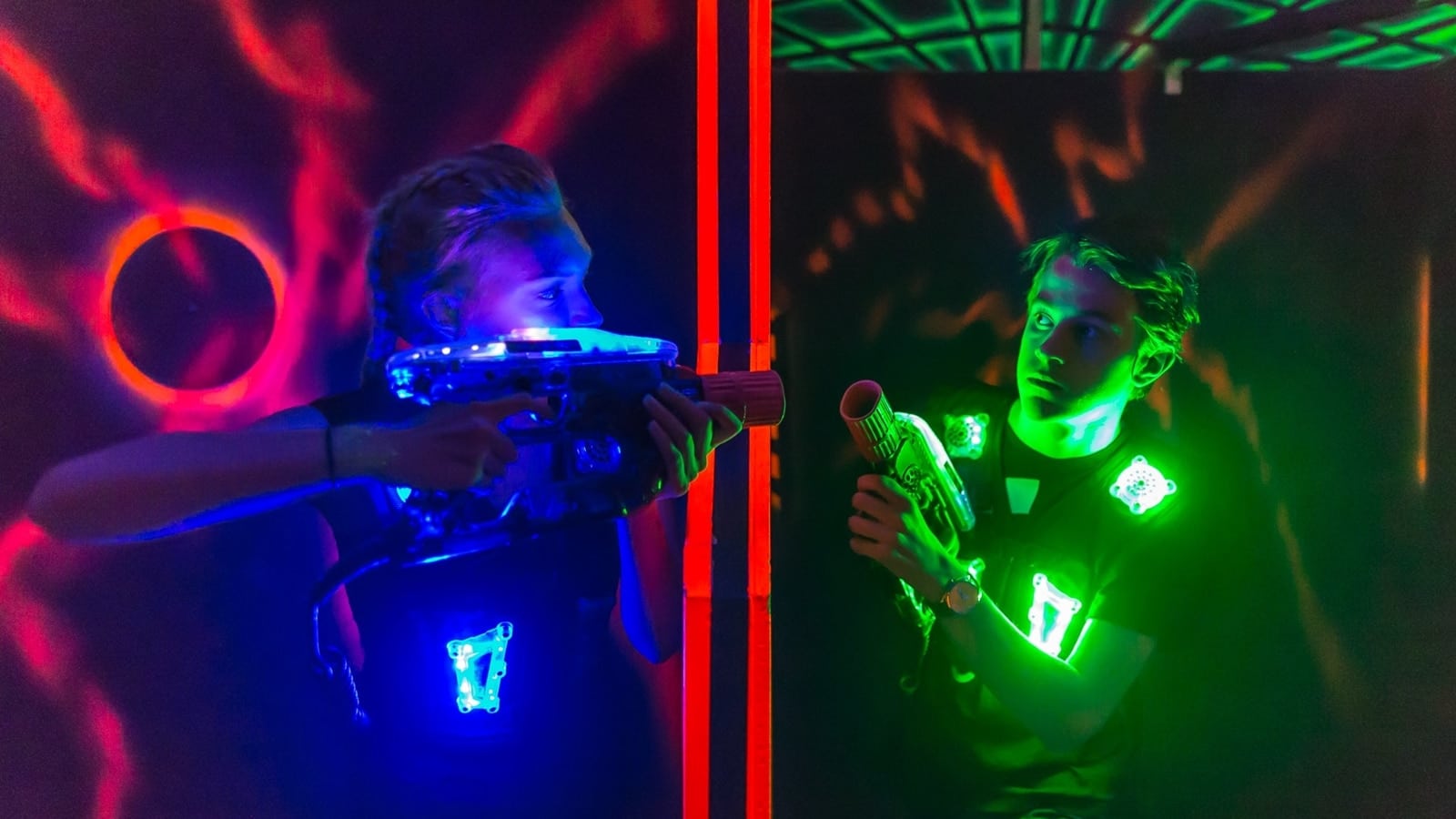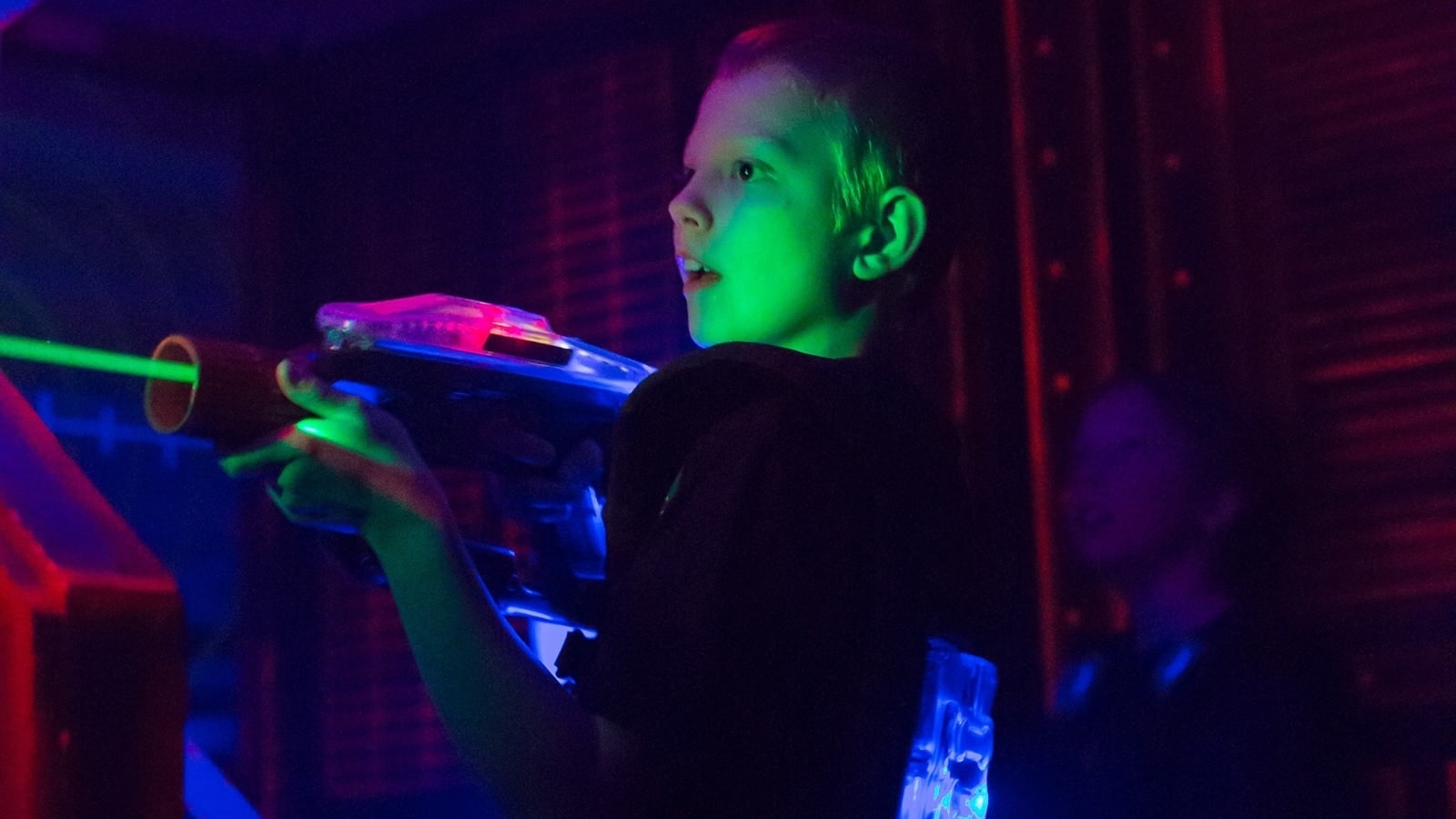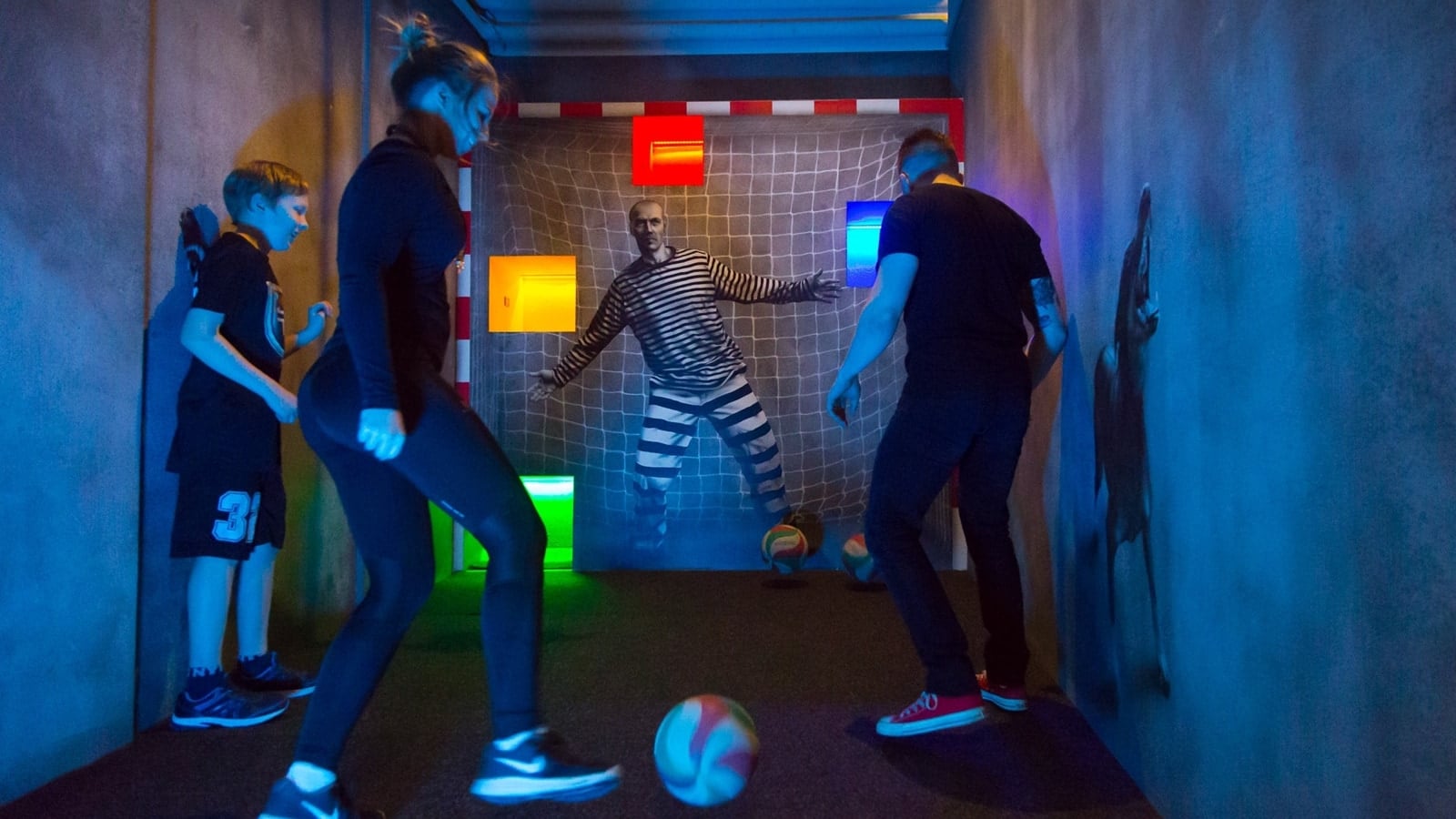 Distance to the target from Kompassinaukio in Jyväskylä:
Sorastajantie 1 A
40320 Jyväskylä
tel. 050 555 8117
jyvaskyla@megazone.fi

Paikallinen sää
Lämpötila: -1.2°C Cloudy, klo 17:05
Megazone & Prison Island 
Megazone and Prison Island offer active entertainment, come rain or shine An exciting laser battle on Megazone's futuristic playing field gets the adrenaline flowing and the escape adventure in Prison Island tests both your intelligence and teamwork skills. Our activities are suitable for almost everyone regardless of age and fitness, so bring the whole family with you and come and have fun!   
In Megazone, players wear state-of-the-art vests and the purpose of the game is to collect points by shooting target points on the other players' vests and destroying the opponents' bases.  The games arena is a labyrinth-like field illuminated with UV lights.  Read more about Megazone here!  
Prison Island is not a traditional escape room, but there are 20 separate rooms each with its own short mission.  Some tasks require some physical activity in addition to reasoning.  You go through the rooms within the selected playing time and collect points. Read more about Prison Island!  
We recommend Megazone for 7-year-olds an older, and in Prison Island, 10-year-olds will be able to manage without adults present. If there are smaller children participating, we recommend that an adult would also participate.