Nightlife in Jyväskylä may surprise you!  The pub and bar culture in the city is diverse, and you can find places for sitting down quietly, unpretentious pubs or wild party venues!  Do you like karaoke, or would you prefer tasting different cocktails or loosen up on a gig?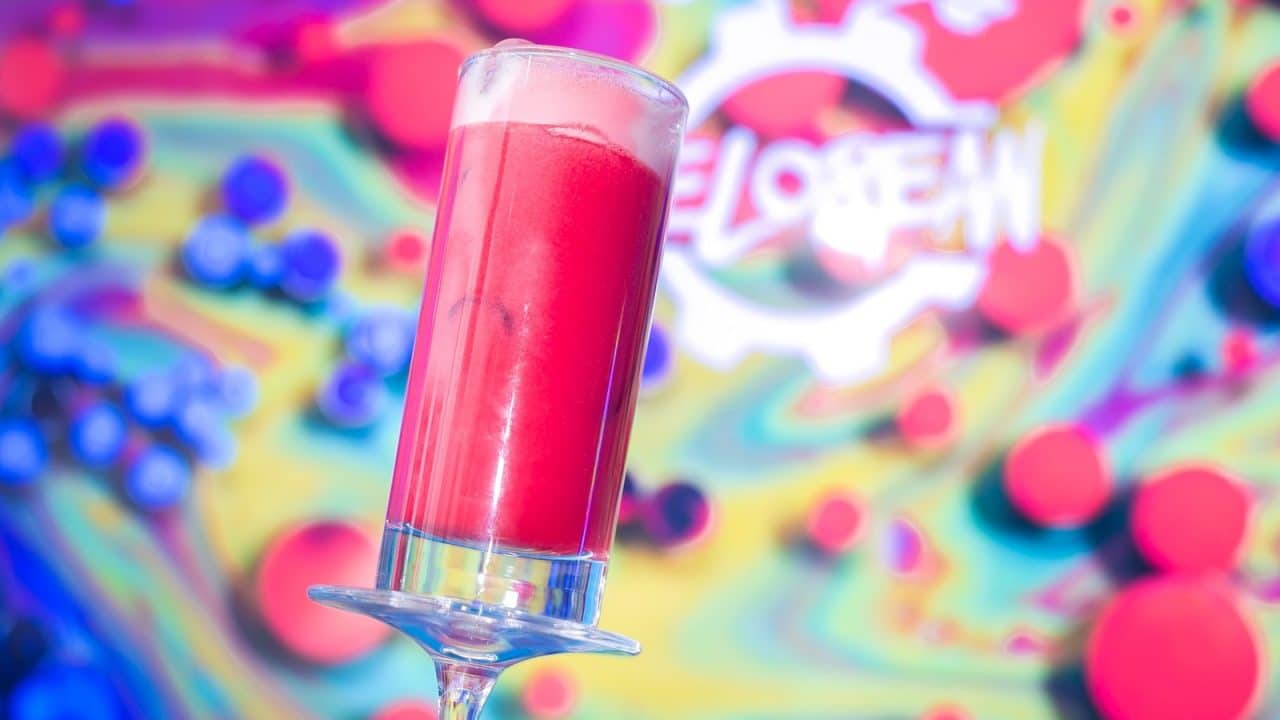 Early evening bubbly or cocktails
The restaurants in the Jyväskylä region propose excellent flavours with carefully selected wines and beers.  Many places are well known for their delicious food, or you could stick to liquid refreshments! Sit down for a glass of wine, for example, in Bistro Kirkkopuisto, where the big glass windows give a fantastic view of the Kirkkopuisto park.  The stylish Verso Bar & Kitchen on the pedestrian street in the city centre is perfect for after-work drinks!  DeLorean is an award-winning cocktail bar in the city centre to enjoy cocktails made of fresh ingredients.  The name reveals that you will get to experience the eighties feeling in a lively environment.  Restaurant Hox in the Kauppalaispiha area is great for tapas and wine.  Figaro Bar is the choice for the bon vivants; Avenue Bar & Bistro offers a bistro ambience on two floors.  Do not forget Revolution or Venn in the city centre — the relaxed atmosphere will guarantee a fun evening, all the way to the last calls!
Photo: Ilmari Heinäjärvi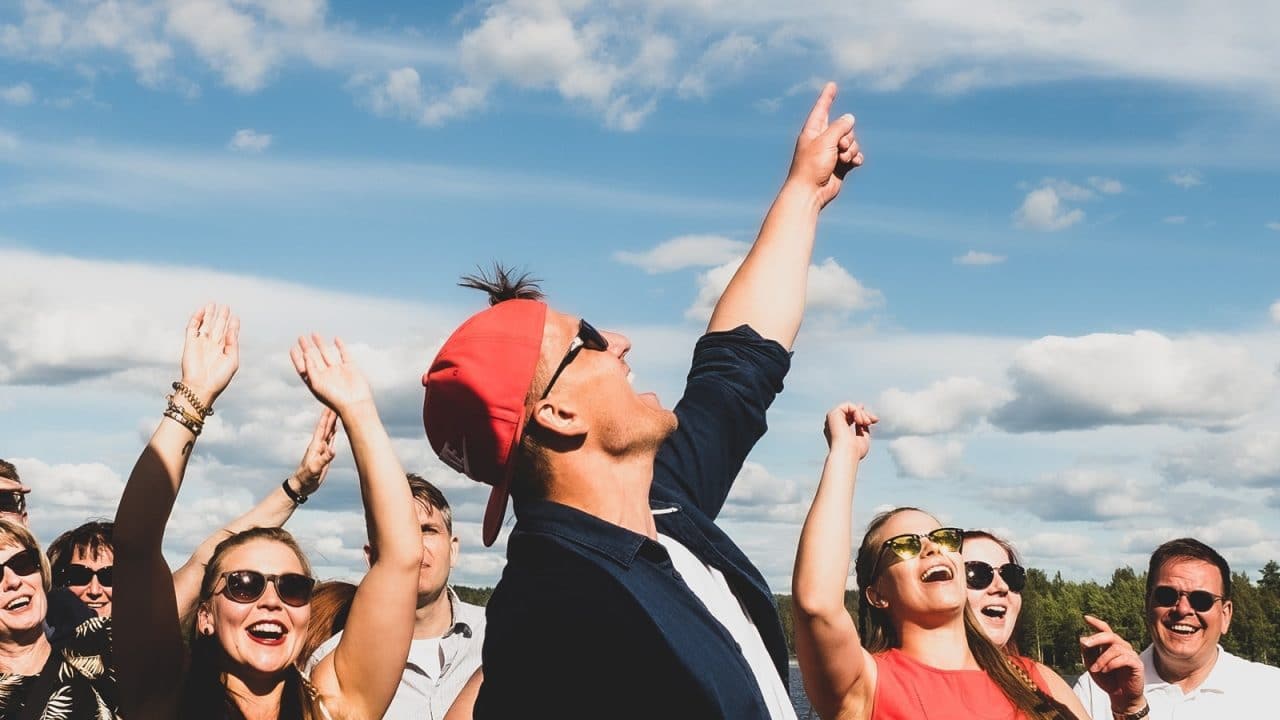 A social evening at a pub
The English-style Harry's in the centre of Jyväskylä is a city legend and always a sure option for a fun evening.  The pub serves a wide range of beers, ciders, and other drinks.  Nearby, there is the relaxed bar Hemingway's where you can play board games. The cosy Teerenpeli is known especially for the quality products of its own brewery.  Would you like to taste locally brewed beers?  The Taproom of the Hiisi Brewery will be your choice. You can enjoy their excellent food or ask for a beer tasting!  Matsi Bar is a casual sports bar, and Restaurant Mutka is for those who love rock 'n roll.  Explosive Bar, also known as Pommi, focuses on craft beers, Pub & Club Onni offers a lively atmosphere.
Photo: Gaia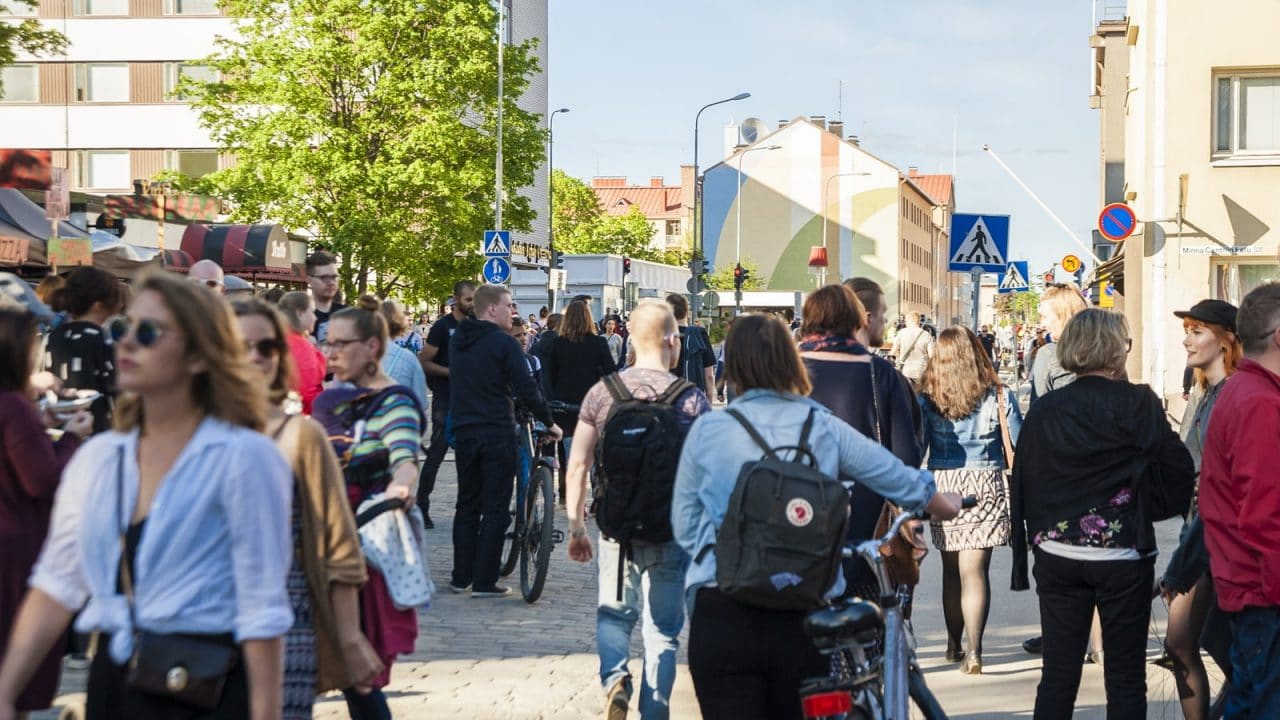 Head Uptown!
Uptown Jyväskylä is a concept in itself.  There are many university student favourites, but everyone is welcome!  Ylä-Ruth has a long tradition as the oldest restaurant in the city where you can see great gigs. Sohwi is known for its uncomplicated food you can enjoy with a cold drink.  Vakiopaine is a meeting place with a distinctive, unforgettable style. The fact that the bar has had its history written says something about its importance. If you want to taste local beers or hear interesting details about, for example, Finnish home brews, set your course for Vihreä Haltiatar. Lucky is an excellent place for a cold one, and there is even a karaoke place in Uptown, the Karaoke Bar Vibes!  There are concerts on the stage in the Lounaispuisto park in the summer, and Uptown even has its own festival, Yläkaupungin Yö.
Photo: Saara Sund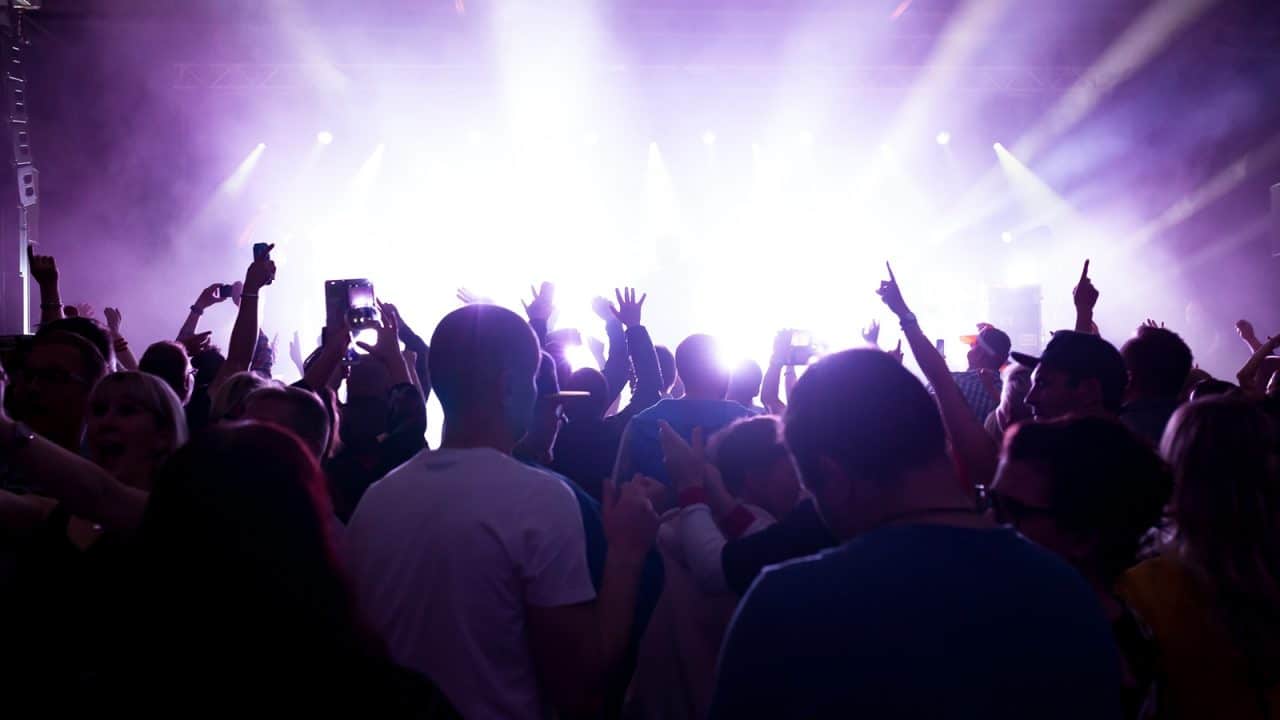 Gigs, stand-up, or karaoke?
Lutakko is the king of venues to see famous artists and bands.  The dance hall is praised not only by the audiences but also by the artists themselves.
"The whole band always looks forward to playing a gig on home ground in Lutakko every year. It is a legendary venue with an incredible staff who genuinely love music as much as we do, and do everything they can to make the musicians feel at home all night. Lutakko's legendary backstage, sauna, and the authentic rock 'n roll stage are exactly what a musician travelling around the world wants to experience when they finally get to their home arena." – Lost Society
Excellent gig atmosphere is also guaranteed in Musta Kynnys at the old Jyväskylä railway station or the Paviljonki visited by stars from Finland and abroad. Poppari Live Music Club is an oasis for live music, for jazz music lovers, for example, as its name suggests. Ilokivi Venue offers engaging performances from burlesque to heavy metal. What is your favourite karaoke song? No matter what piece you choose, you can sing your voice hoarse in Karaoke Bar Helmi or Pataässä.
Photo: Aki Rantala/Paviljonki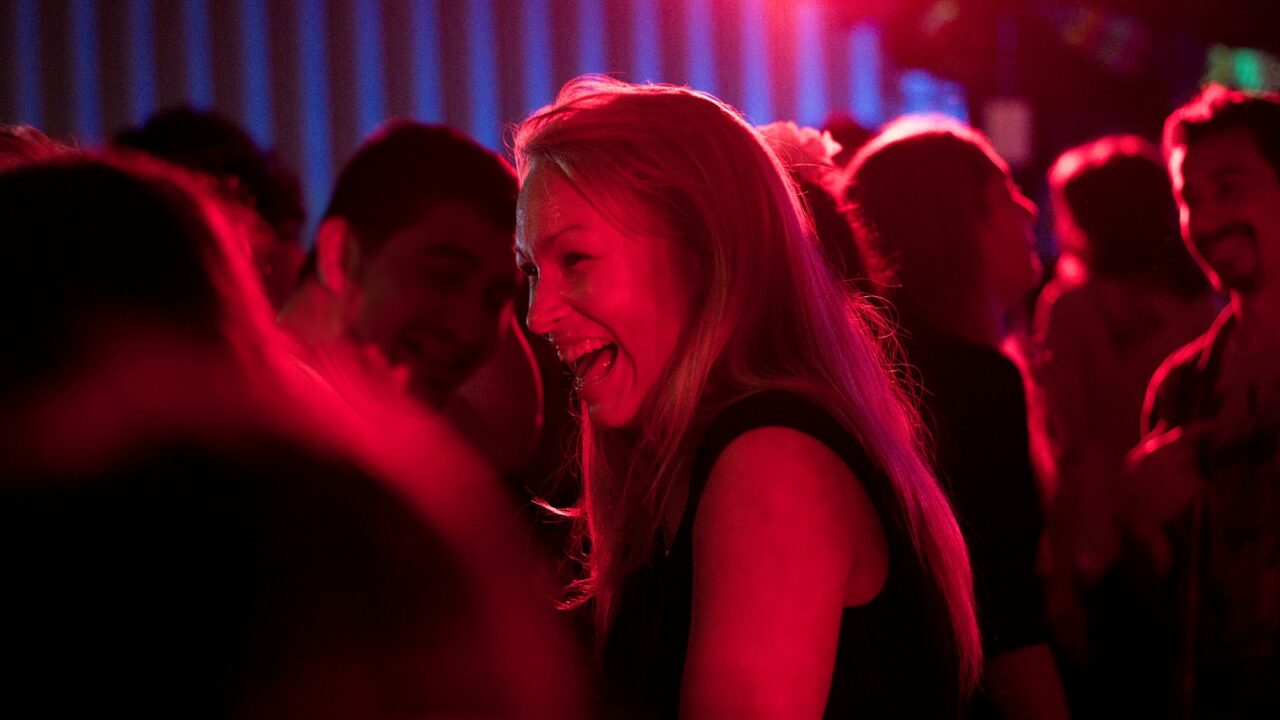 Wild nightclubbing
You can enjoy the nightlife in Jyväskylä until dawn if you so wish. London caters to the adult taste. You can belt out karaoke songs, sit down in the pub, enjoy the music at gigs or dance in the nightclub. Heidi's Bier Bar attracts people of all ages to an after-ski atmosphere all year round.  Hear the dance floor calling your name, sing together with your friends or order shots for the whole gang served on a ski! Freetime is for rock music lovers.  A relaxed evening, partying to indie hits or doing a karaoke jam session with your friends – check! Or maybe Club Escape is your party venue tonight? The nightclub has three separate rooms and live music evenings, so there will definitely be music for everyone's taste.
Photo: Vasco Vachada
Would you be interested in?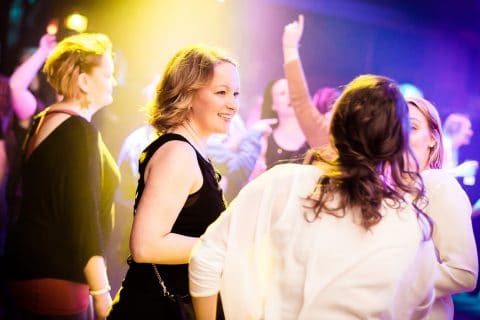 Nightlife in the Jyväskylä Region
The pub and bar culture in the city is diverse, and you can find places for sitting down quietly, unpretentious pubs or wild party venues.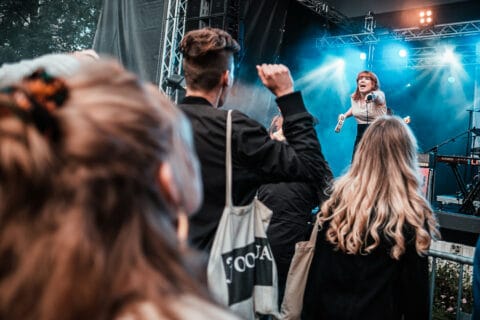 Event Compilation of the Jyväskylä Region
Check here what is happening in the upcoming weeks.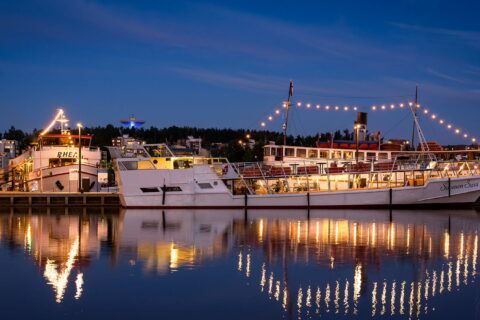 Lutakko Harbour in Jyväskylä
Lutakko Harbour in Jyväskylä is full of action.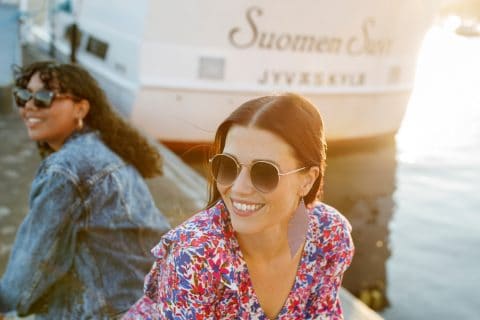 Now
Take a look at the most interesting upcoming events and the best tips and recommendations right NOW.