Easter in the Jyväskylä Region
The snowy winter is giving way to sunshine and birds chirping in the stunning Finnish Lakeland. Easter 2023 in the unique lake scenery in the Jyväskylä Region consists of wonderful moments at accommodations, fresh breeze of culture and of course fun activities. Easter food, nature attractions and the various events in Jyväskylä and Himos-Jämsä entice you to visit. Read the best tips for Easter celebrations in the Jyväskylä Region down below!
#visitjyvaskylaregion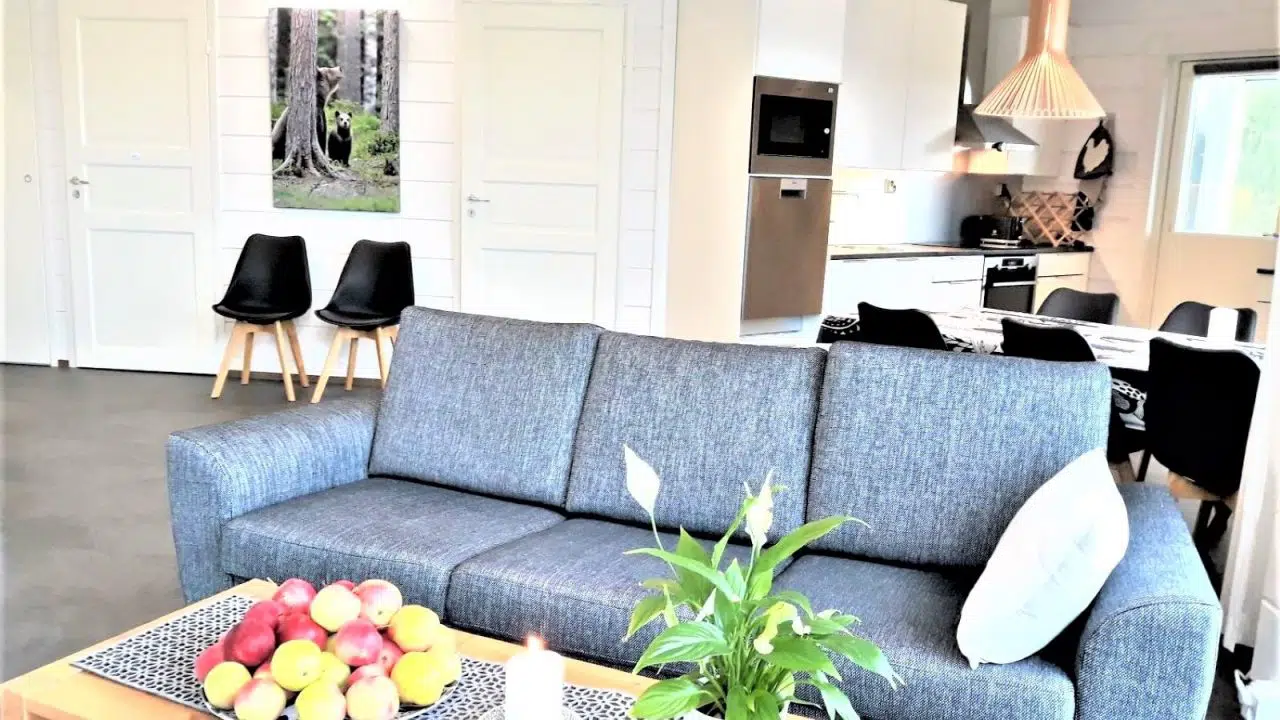 Sleep well at accommodations
Still in search for an accommodation for Easter? At Peurunka you get to dive into the bubbles at the spa. It is only a half an hour drive from Jyväskylä. You can also take the bus to Peurunka! The Jyväskylä Region is known especially for its cabins, and the promised land of cabin accommodation does not disappoint this Easter either. Atmospheric cabin accommodations can be found for example at LomaLeivo, Riihivuori Holiday Village, and Villa Paasirinne – all of these located a 30–50-minute drive from Jyväskylä.
For the activity lovers HimosHoliday and Varjola are sure-fire accommodation options despite the season. This Easter at HimosLomat sceneries are admired at the snowmobile safari and at Varjola you can try out arctic floating among other things! Have a look also at the other accommodation options in the Jyväskylä Region.
For the city vacationer a splendid choice is the Jyväskylä Scandic-hotels, where everyone can choose their desired location: Scandic Jyväskylä City in the pulse of the centre, Scandic Jyväskylä Station right beside Matkakeskus or Scandic Laajavuori in the nature scenery of Laajavuori? Have a look at other hotel options in Jyväskylä as well.
Photo: Villa Paasirinne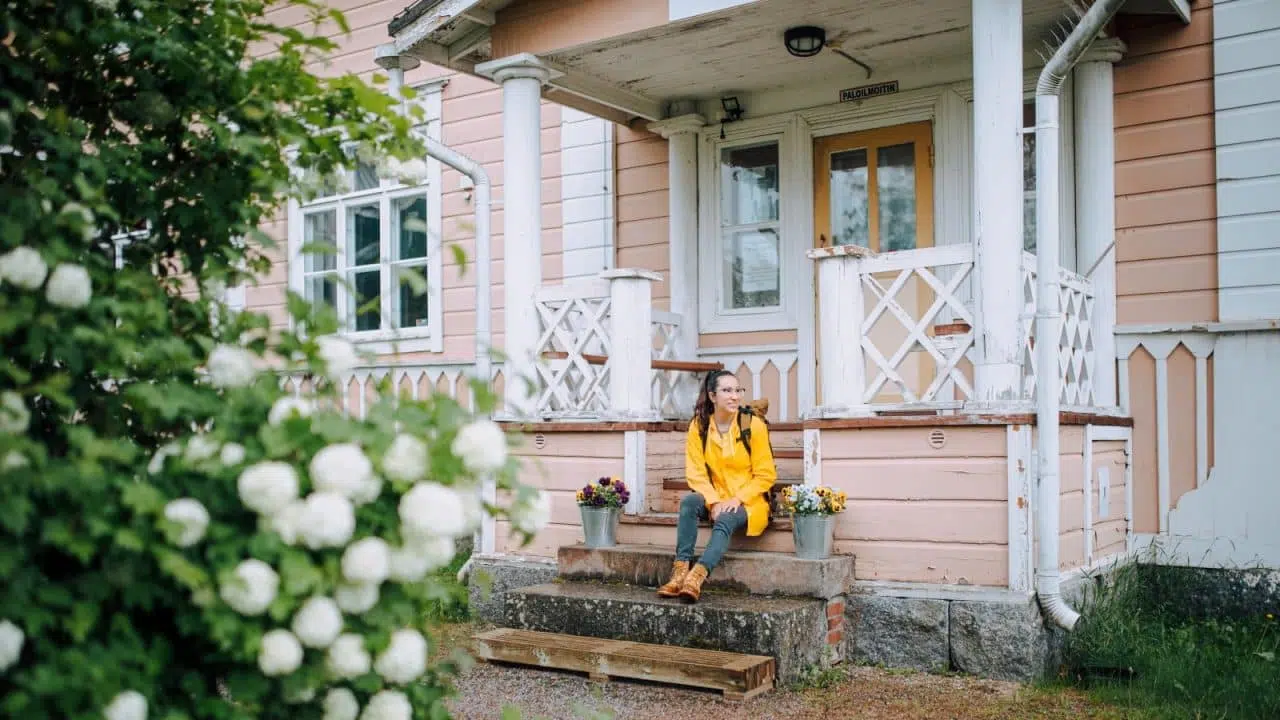 Eat well
What would Easter be without proper Easter food? Pappilan Pidot in Keuruu sets the table on both Saturday and Sunday, as on Saturday the country yard is coloured by the Easter Saturday lunch and on Sunday Easter brunch. Pappilan Pidot belongs to the Old Keuruu area, which is about a 50-minute drive from Jyväskylä.
In Jyväskylä we get to the spirit of Easter as the popular garden centre Viherlandia sets an Easter brunch at Restaurant Eeden. After dining it is worth to go flower shopping as well! Also, at the Naissaari Koskenhenki Easter brunch is enjoyed.
Photo: Julia Kivelä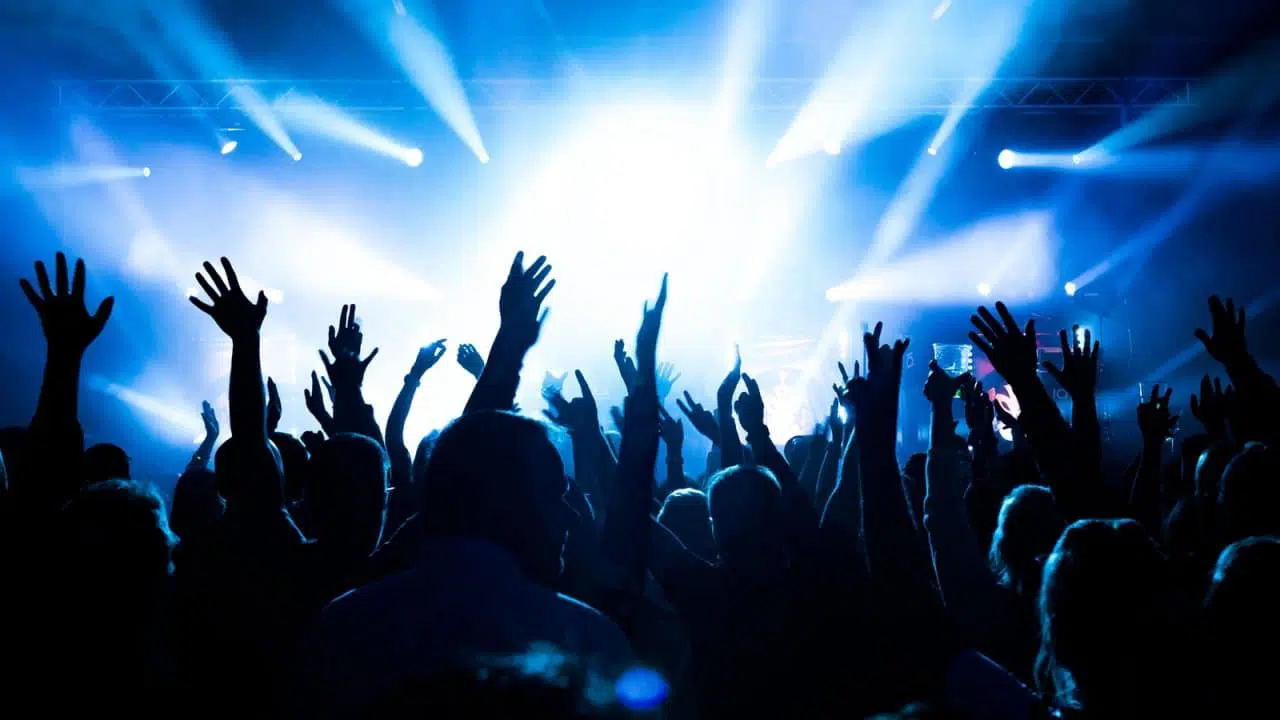 Dance to live music
At Easter there is time to relax with live music. In the lake scenery of Keurusselkä, entertainment is offered on up to four days: on Thursday 6.4. to entertain vacationers Duo 20'cent, on Friday 7.4. Kake Randelin & Company, on Saturday 8.4. Antti Ahopelto & Etiketti and on Sunday 9.4. Yölintu! It is definitely worth to also get to know Keurusselkä's Easter package.
Also, in Jämsä it echoes as live music is enjoyed every day on 6.-8.4. at Restaurant Pikis, which is around a 50-minute drive from Jyväskylä. Turisti, Hesaäijä & Faija and Frederik will be there to raise the roof! At Petäjävesi the celebration is at Restaurant Kanttari, where Jore Marjaranta will perform live music.
In Jyväskylä you can party to the tune of Mouhous in the legendary Lutakko Dance Hall and jam to the melody of Stig in London.
Photo: Aki Rantala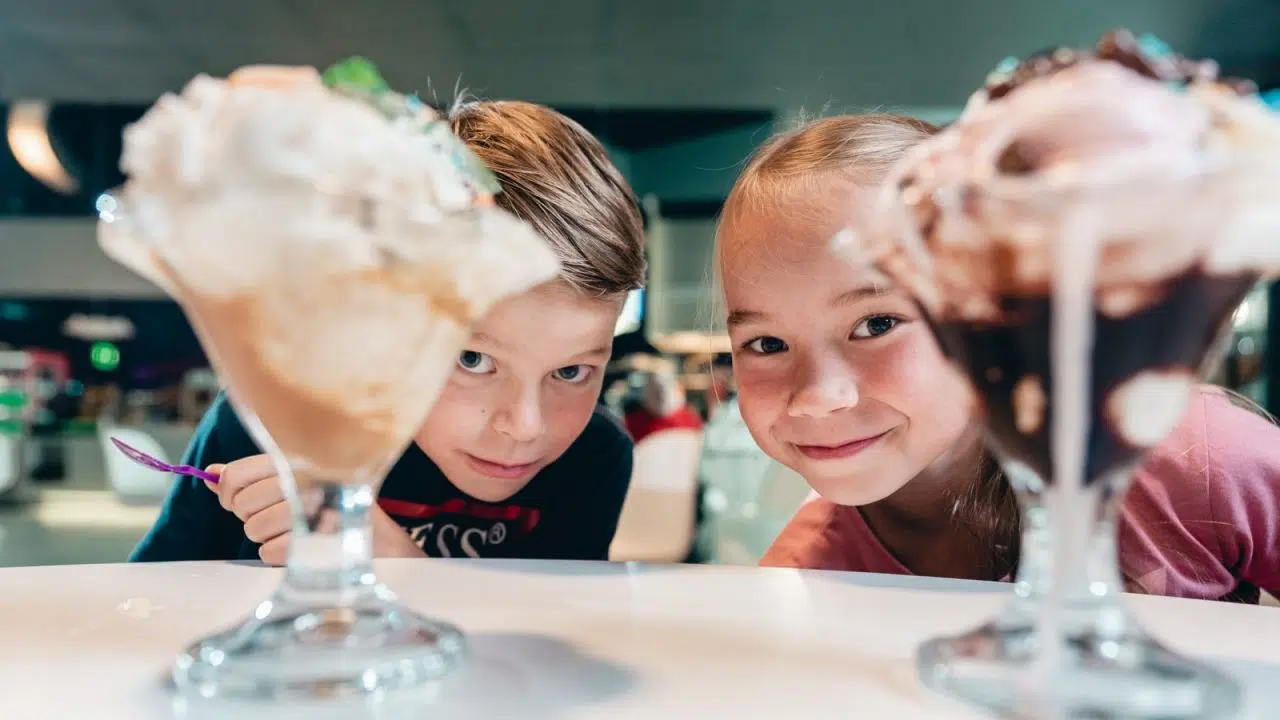 Activities with children
Things to do for children and youthful minded are found in the Jyväskylä Region around the year. To the highlights this Easter belongs the Tarhalehto farm pony clubs and horse riding led by leash, where the smallest of the family can get to know the ponies and horses! To the Tarhalehto farm you can get to fast as the drive is only about half an hour.
A spa is always a sure hit amongst children. In Jyväskylä water adventures are made possible by Scandic Laajavuori and in Laukaa spa-hotel Peurunka, where on Easter there is also a wonderful buffet and other fun activities, such as bowling and fatbike-riding.
The speedy daredevils will head to Jyväskylä Karing Center to find out the championships of the indoor tracks or to Piispala, located in Kannonkoski, to challenge their friends in winter orienteering! Check out other destinations popular amongst children in the Jyväskylä Region.
Photo: Peurunka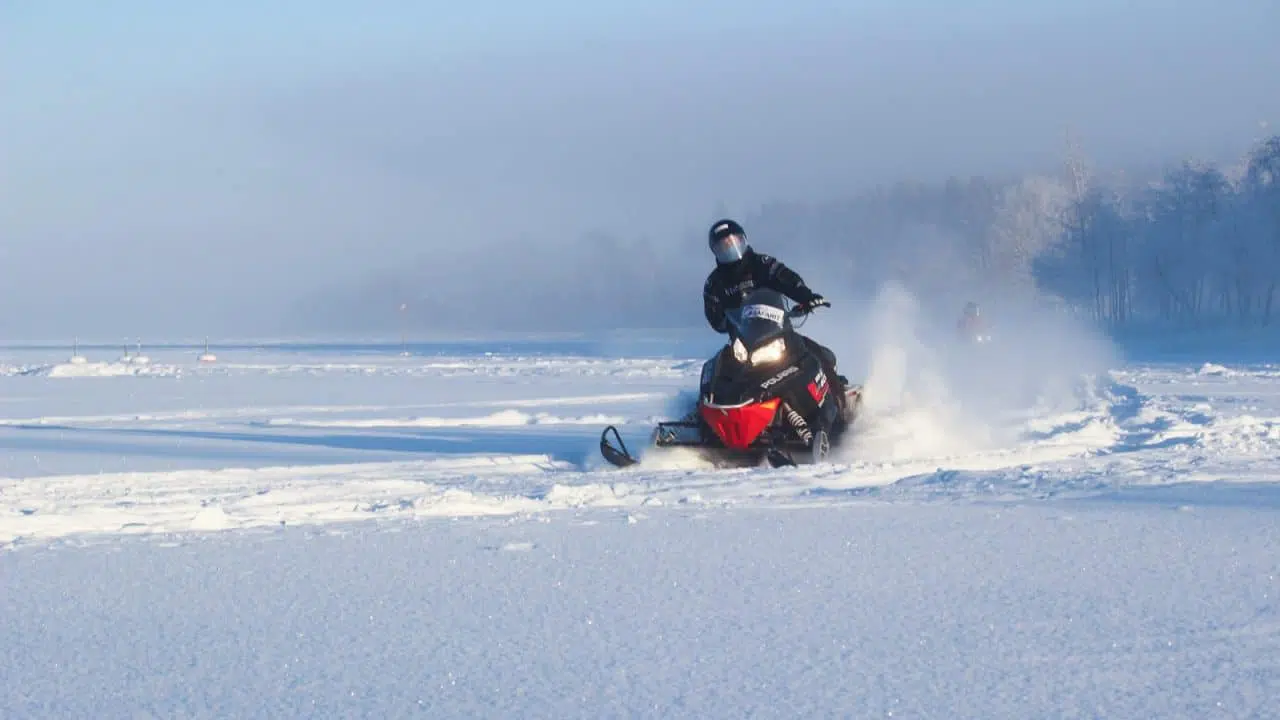 Pick out activities for the adult taste
Adults also get spoiled with a diverse program all around the Jyväskylä Region. Culture lovers get spoiled in addition to the previously mentioned live music with theatre, as AdAstra Theatre's Melankolia-show takes over Vakiopaine bar in Jyväskylä on the 6.4. Vakiopaine can be found along the main street in Jyväskylä, Kauppakatu.
There are many options for the active vacationer: do you head to a Finnish Social dancing course to Kartanon Kievari in Äänekoski, try diving at the instruction of DiveTime in AaltoAlvari in Jyväskylä or skiing and other experiences at Himos? In the agenda at Himos is at least rinnerieha or "slope madness", an ice hole adventure and Easter slalom!
At Revontuli in Hankasalmi over Easter you get to have a sauna in the sauna world, enjoy the music from Kotiteollisuus and stay overnight for example in a glass-iglu. In addition to the Revontuli Easter another splendid attraction is Laajis with its slopes and cross-country skiing terrain!
Photo: HimosHoliday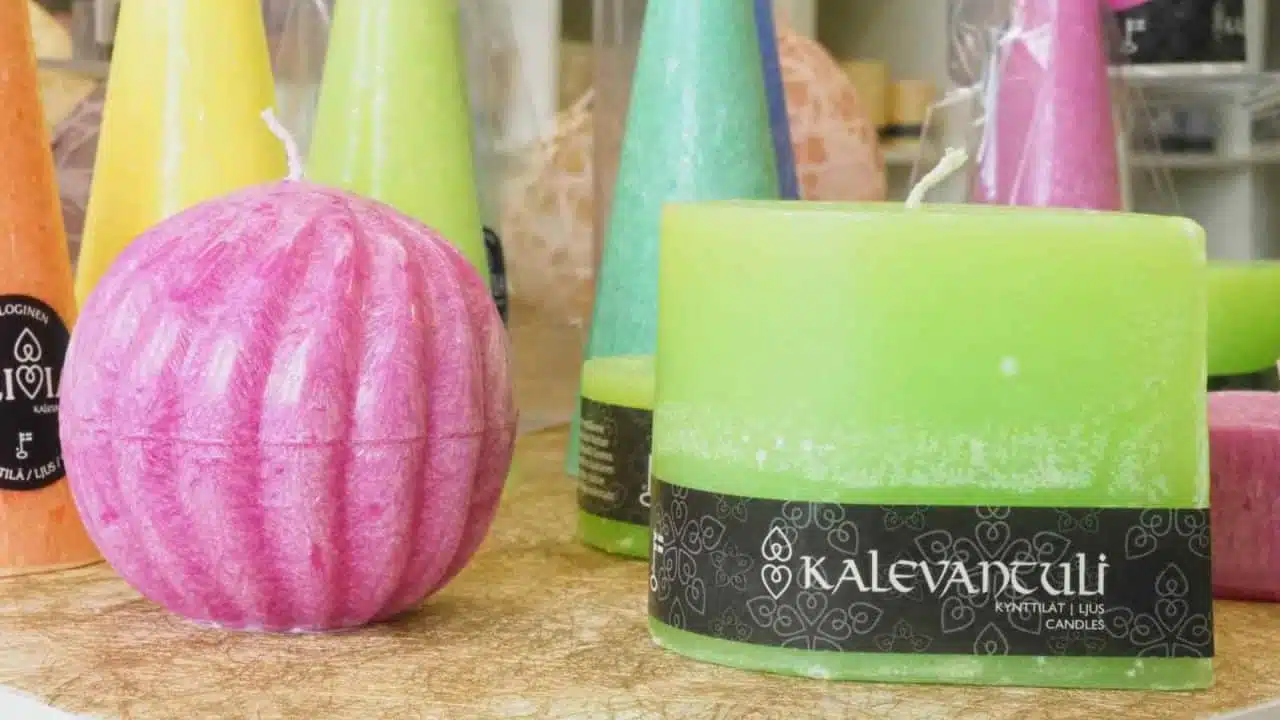 Do some Easter shopping
Bright spring colours, such as yellow and light green are often associated with Easter décor. The hand crafted Kalevantuli candles in Multia bring a pop of colour to the spring décor, and they can be bought on April Fools' Day 1.4. from the Kalevantuli Springbonanza from 11-14. This is not an April fool's joke!
The locals already know that from the Toivola Old Yard located in the centre of Jyväskylä you can find true local treasure. For Easter you can prepare for example with the colourful yarns found at Yarn shop Titityy or the mouth-watering delicacies' at Valkoinen Puu.
In Äänekoski the Easter shopping is done at the Hietama Guesthouse, where on 26.3. an Easter fair and a Pasta Pop Up are organized.
Photo: Rinna Valjakka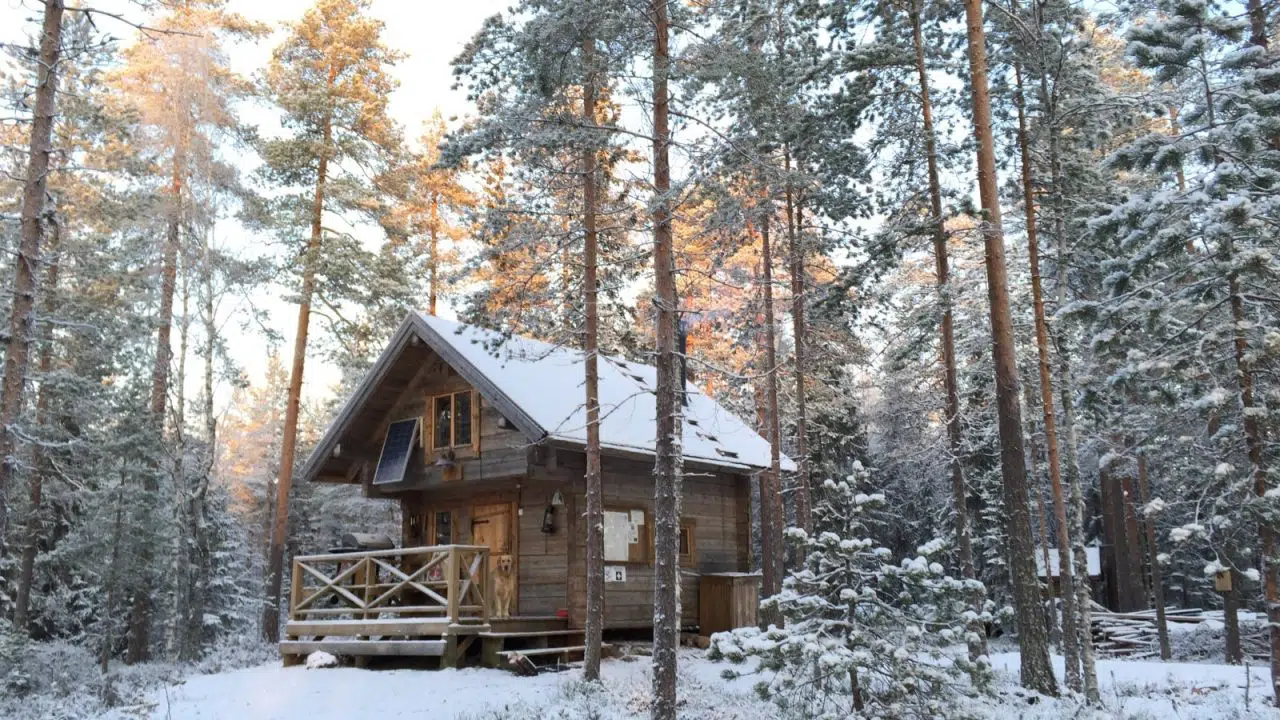 Be enchanted by nature attractions
Moving in nature with the spring sun shining does wonders for you. Häähninmäki area, which was rewarded in 2022 as Finland's second-best outdoor area, belongs to the most wonderful nature attractions in the Jyväskylä Region. Among other things a 20-meter-high lookout tower with breath-taking views into the Finnish nature can be found from Häähninmäki!
Four different national parks are in the Jyväskylä Region, with each offering diverse scenery to its visitors. The slowly melting waters and rough, rocky landscapes are enchanting in the spring sun at the Southern Konnevesi National Park, and the wide route networks and diverse landscapes charm the Easter explorer at the Salamajärvi National Park. Rent snowshoes and relax in the landscapes of a national park in the Jyväskylä Region.
Photo: Hankasalmen latu ja polku ry
Share your moments on social media with #visitjyvaskylaregion
You might find these interesting too…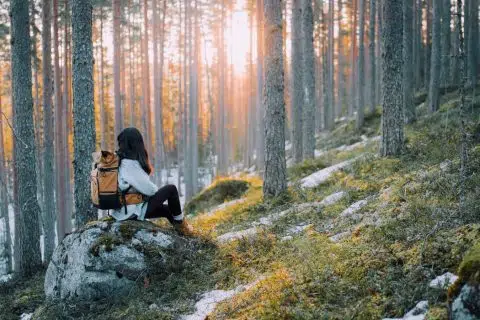 Nature destinations in the area
The Jyväskylä Region has four national parks and hundreds of nature trails. Get to know the nature attractions and pick your next destination!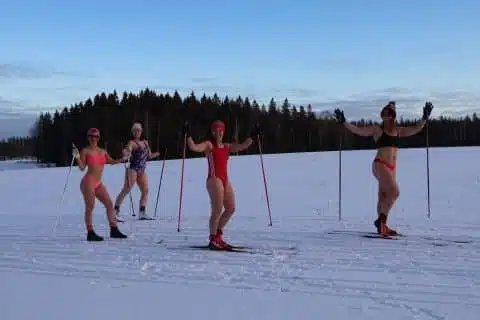 Have a look at the event compilation
The events of the Jyväskylä Region can be found compiled in the Jyväskyä Region event compilation. Read more through the link!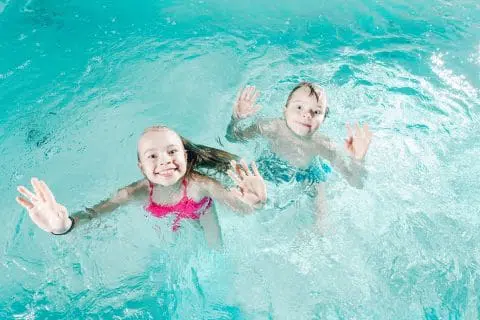 Jyväskylä Region with children
There is a lot to do for the little ones in the Jyväskylä Region. Check out the tips here!