The Four Fabulous National Parks of the Jyväskylä Region
Experience the diverse nature of Jyväskylä Region in our four national parks! The sights of our national parks – towering boulders, foaming rapids, fens awash with flowers and rippling, deep blue lakes – will impress every outdoorsperson.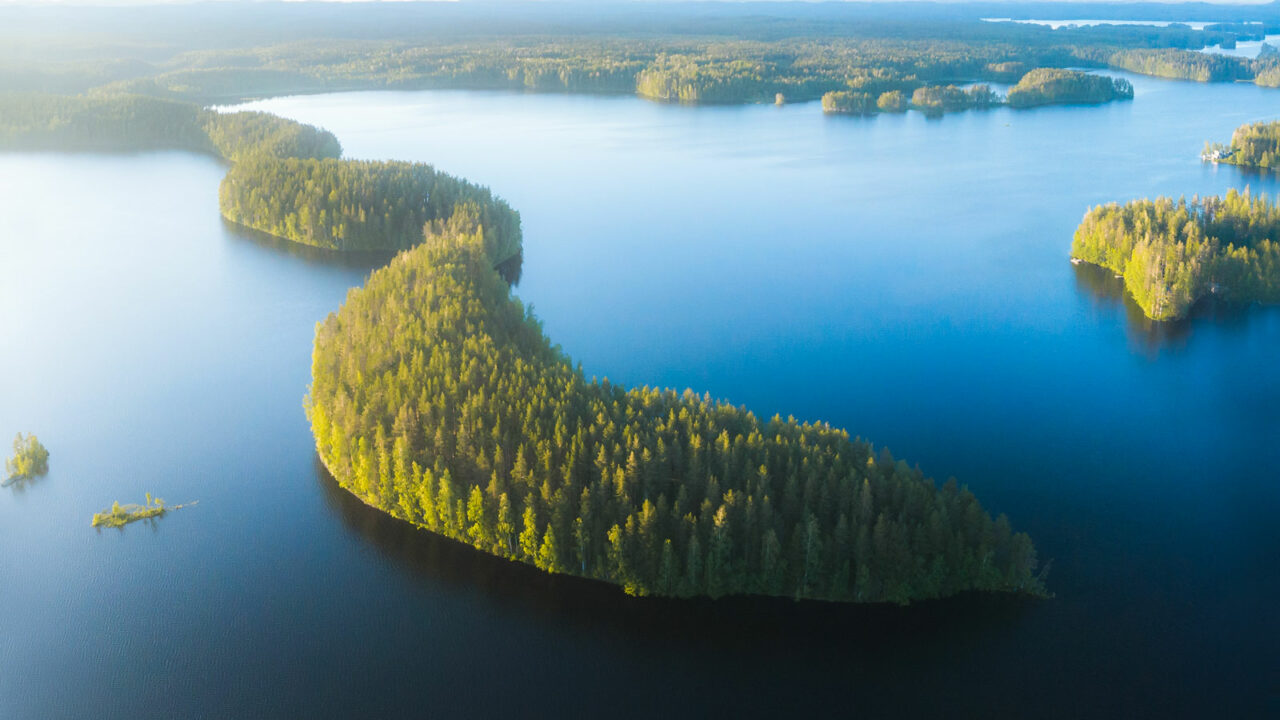 Leivonmäki National Park
Located in the Municipality of Joutsa, Leivonmäki National Park makes an excellent destination for hikers and rovers of all kinds, since it offers varied terrain and first-class scenery as well as tracks and trails of different standards. In an area of just over 30 square kilometres visitors will discover a landscape that encompasses ridges, lakes and bogland, and which can be admired throughout the year. In the year in which it was established the national park was named after the municipality – Leivonmäki – in which it was then situated.
Photo: Jukka Paakkinen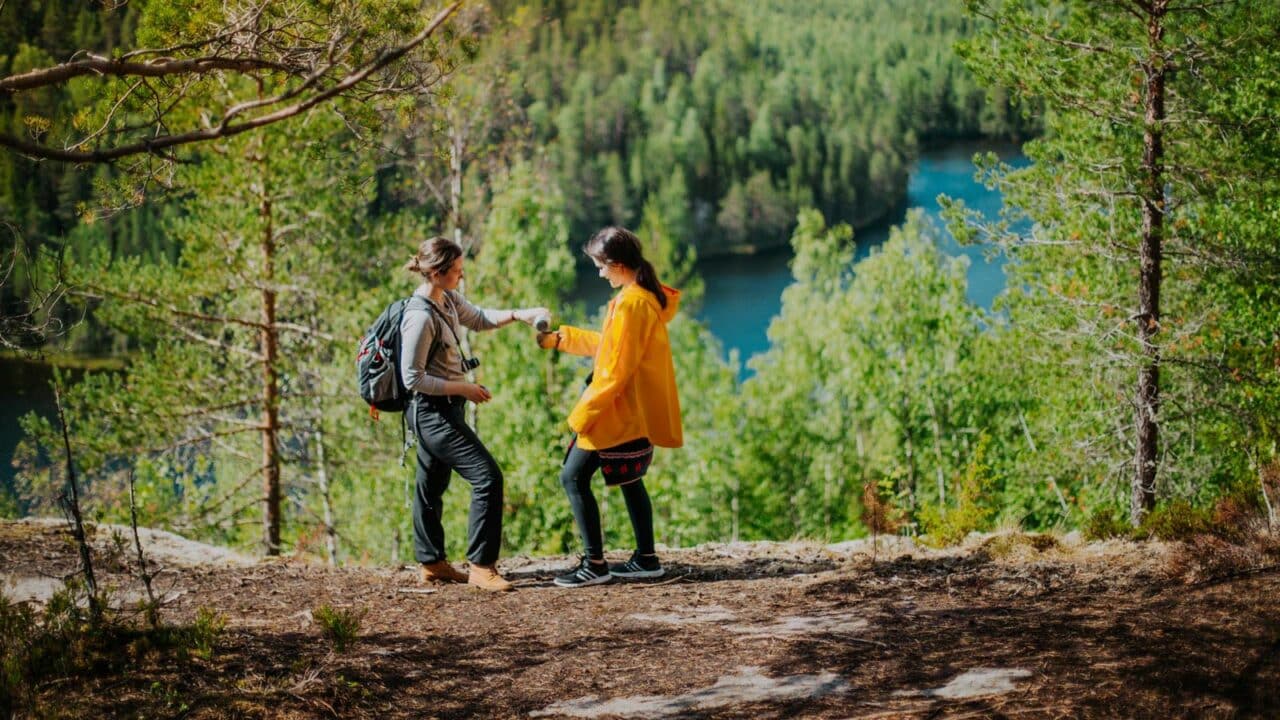 Southern Konnevesi National Park
Southern Konnevesi National Park was founded in 2014, the newcomer among Jyväskylä Region's parks. However, its rough, rocky landscapes and endless lake vistas are ageless. Thanks to its variable elevation, the park offers challenging routes across fantastically diverse environments. Apart from hiking, the clear waters of Southern Konnevesi National Park make it an ideal destination for water sports such as boating and canoeing.
Photo: Julia Kivelä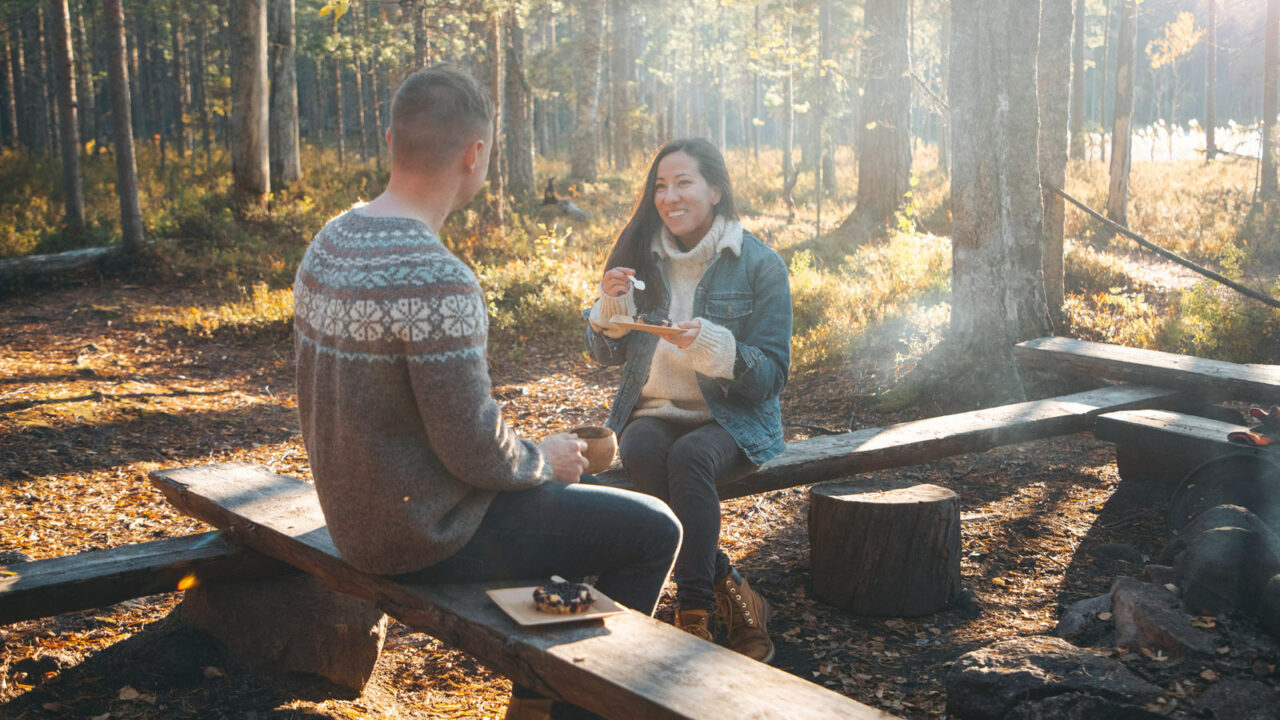 Pyhä-Häkki National Park
A traveller in Pyhä-Häkki National Park can hear the ancient pines whisper stories from more than four hundred years ago. The old-growth forests of the park are a sobering sight, full of the mysteries of nature. The oldest tree in the park has reached out to the sky for more than 500 years! Pyhä-Häkki, founded in 1956, is the oldest of Jyväskylä Region's national parks, and, with its easily traversed footpaths, an enduring favourite.
Photo: Julia Kivelä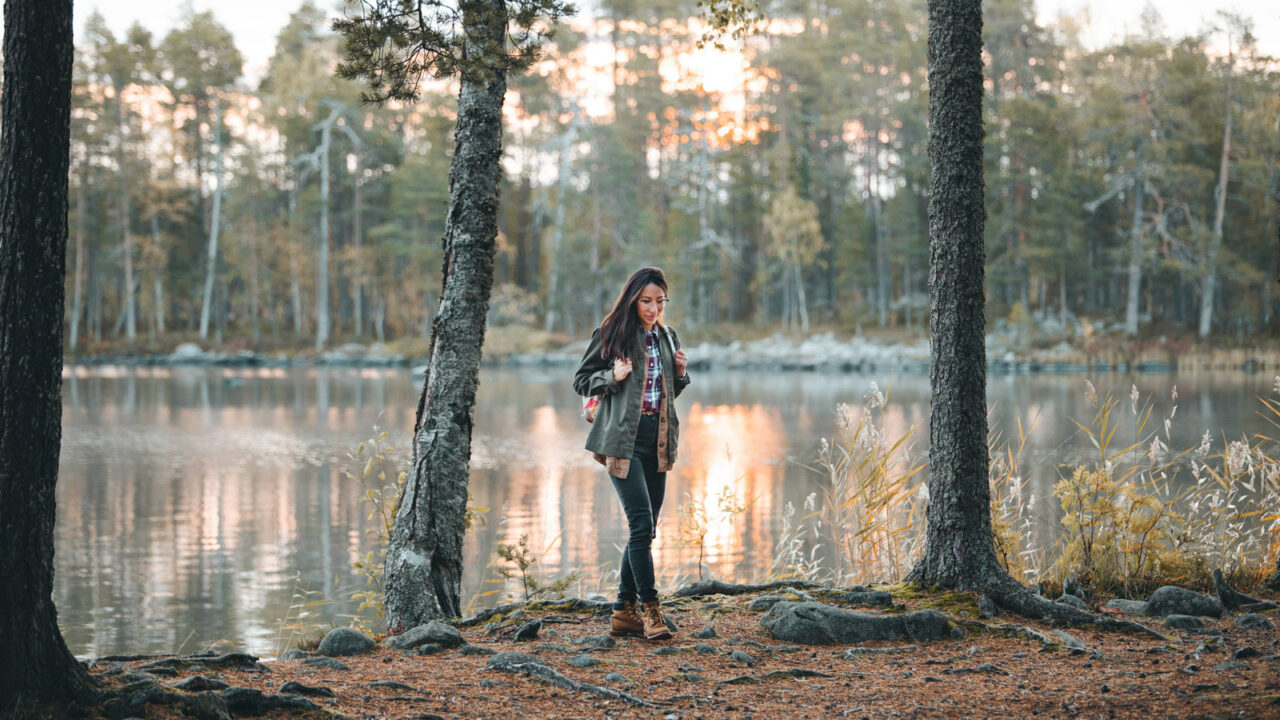 Salamajärvi National Park
Salamajärvi National Park, located in Kivijärvi, Kinnula and Perho, is a hiker's dreamscape of varied routes and scenery. Its circular trails are comprehensively waymarked, with about 70 kilometres of hiking altogether. The common starting point for the trails is the Koiransalmi Nature Information Hut, which also provides tourists with activities, accommodations and meals. The trails in the park make up a significant portion of the 115-kilometre Peura Trail hiking route network that spans Northern Ostrobothnia and Jyväskylä Region.
Photo: Julia Kivelä