Sustainable tourism in Jyväskylä Region
The entire Jyväskylä Region takes part in the Sustainable Travel Finland programme aimed at bringing up sustainable tourism all around Finland. The programme gathers under one label all the tourism operators that are truly committed to sustainable travel also in the Jyväskylä Region.
Sustained work in favour of sustainability
The Jyväskylä Region has been the stage of sustained work in favour of sustainability and resource-wisdom. For example the City of Jyväskylä provides several services of importance for tourists and locals alike. Services that encourage covering short distances sustainably are examples of things that are beneficial and enjoyable for tourists as well while moving about ecologically by foot, by bike, or by public transports is a sign of a sustainable city structure.
Responsibly produced experiences
It is especially thanks to the responsibly produced nature and culture experiences such as the sauna, the lakes, the endless forests, the numerous activities, and the unique culture of Central Finland that a tourist likes it in the Jyväskylä Region. If s/he so desires, a tourist can get to live the ordinary day-to-day life with the guidance of a local – whether s/he wants to visit a home, to go for a walk, or to wash rugs. The local culture of the region is characterized in particular by the architecture of Alvar Aalto, of which there is more in this city than anywhere else in the world.
Responsibility is not just a trend in Jyväskylä – it also defines the tourism activities of the region both now and in the future.
Stories of responsibility
Read the stories of Jyväskylä Region sustainable travel businesses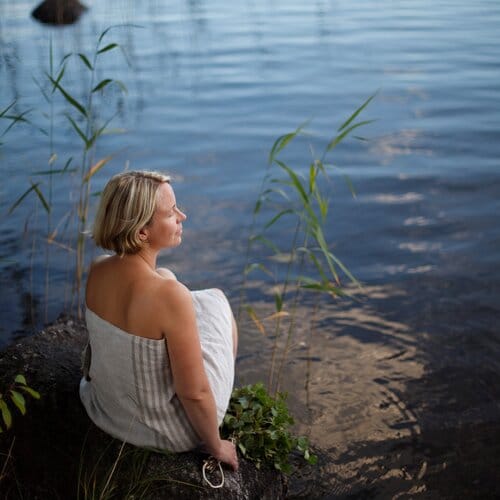 Consider environmental effects and prefer public transport