-When the sun shines in the summer and the sky and lake are blue making the whole landscape blue, it is really relaxing. 
This is how Ayana Palander, who moved from Japan to Jyväskylä, describes her favourite things in the Jyväskylä Region. Ayana, who works as a journalist, interpreter and translator, says that the Finnish Lakeland scenery is liberating.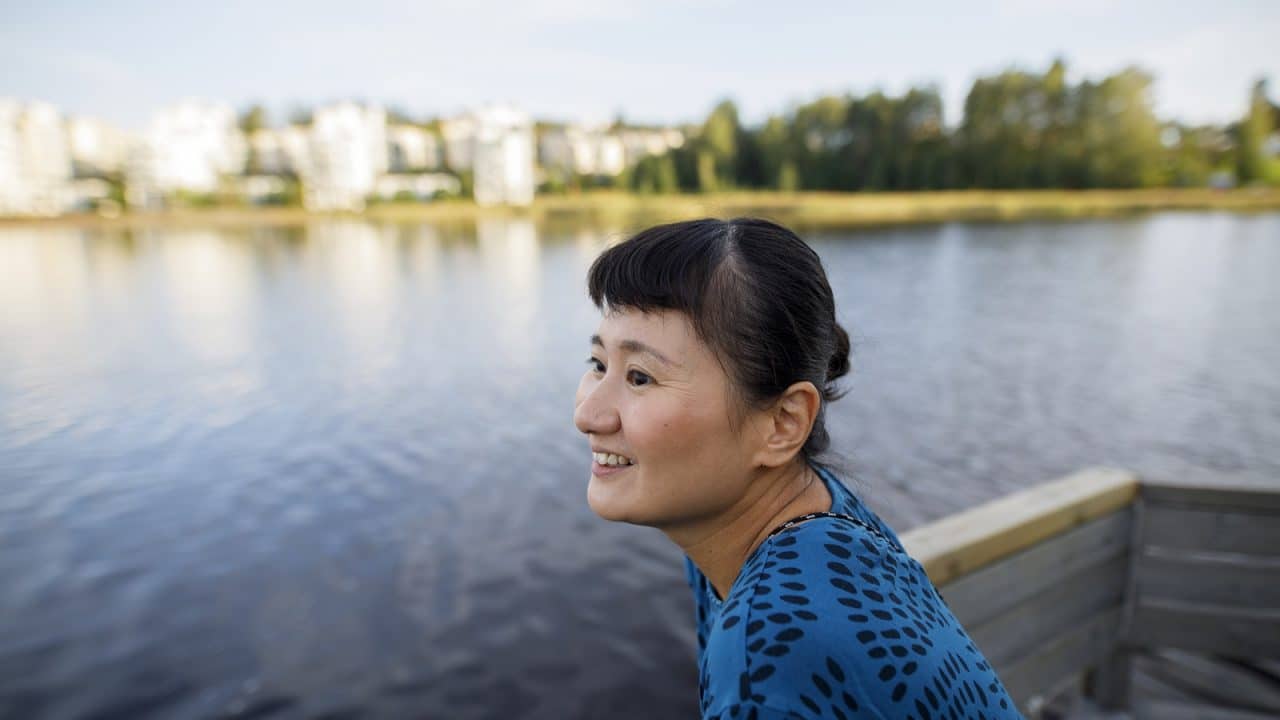 – And there is always a lot to do on the lake, such as saunas by the lake, sauna ferries and swimming, says Palander.
Ayana Palander got her first contact with Finland through her studies in the international study year programme. She studied at the University of Osaka's Department of Aesthetics, where specialization in northern European wood architecture and education aroused particular enthusiasm for Finnish architecture. Prior to her academic year 2006, Ayana participated in an intensive Finnish language course organized by the Jyväskylä Summer School.
– In addition to learning the language, the university organized a varied programme. For example, we went to bathe in the sauna, danced in a outdoor dance pavilion and got to know the city culture. It was my first experience of Jyväskylä and, already at that time, I was impressed by Finland and the summer of Jyväskylä. My dream was to return to Jyväskylä at some point, Palander recalls.
When Ayana returned to Japan, she participated in a Finnish language conversation course in a neighboring town and began studying Finnish as a hobby. After graduating from the University of Osaka, she went to work as a journalist in Tokyo, where she continued to study Finnish. Finally, in 2011, she was accepted in the Master's Programme taught in Finnish at the University of Jyväskylä to study art education. Since then, Ayana has lived in Finland continuously. In 2016, she graduated with a Master of Arts degree and has since worked as an entrepreneur.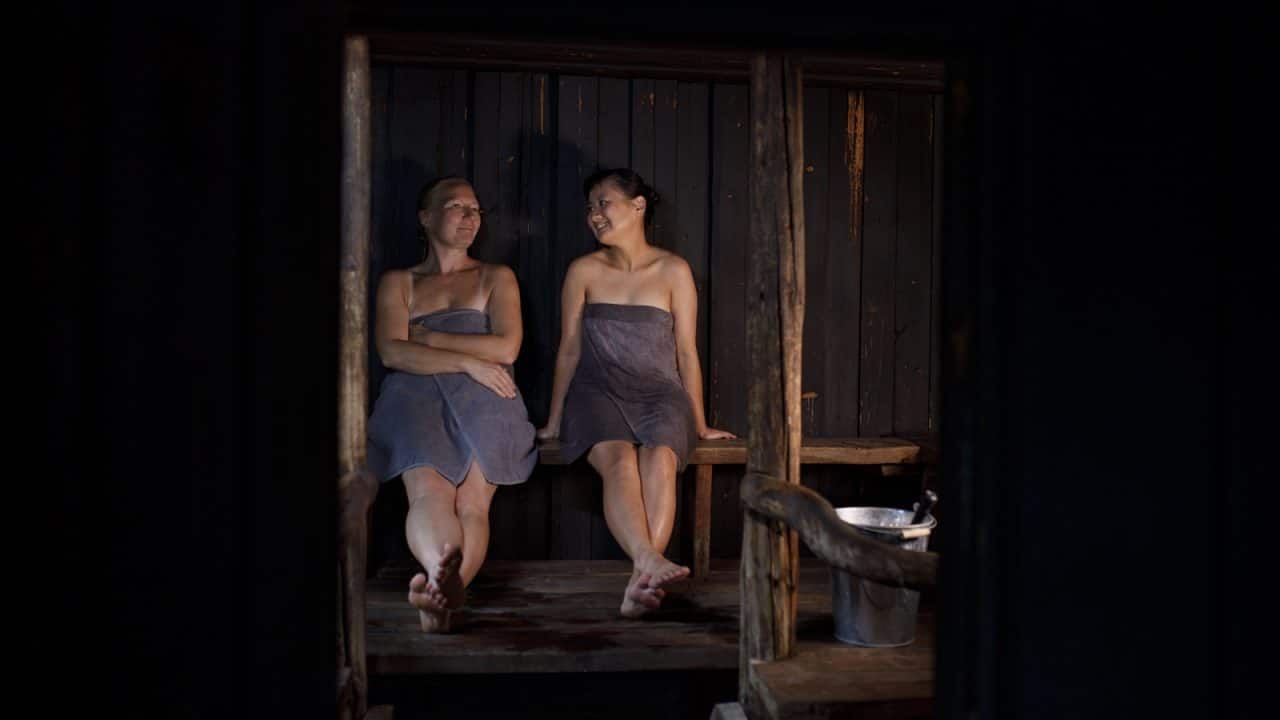 Finnish sauna resembles the Japanese bath culture
Ayana says that she immediately liked the Finnish way of life. In Japan, lifestyle and culture can be strict and an individual is expected to follow a certain established pattern. In Finland, she was fascinated by the fact that, in this country, everyone's opinion and freedom to live openly is appreciated. Over the years, for instance, the sauna has started to fascinate her in the Finnish culture and she has even written a book about it. Finnish sauna resembles the traditional Japanese bath culture.
– Especially the public sauna culture, for example, has a history reminiscent of the Japanese Sento communal bath house culture. Japanese bath house culture is strong and the sauna is a substitute of this culture to me. However, little by little, I have started to love the sauna more, says Palander.
In Japan, too, Finnish sauna culture is attracting interest, and there are many sauna fans in Japan. Initially, young people in particular have thought that bathing in a sauna is a thing for older men only. However, the turning point came a few years ago, when Manga artist Katsuki Tanaka wrote and drew the popular cartoon Sadō, The Road of Sauna, about the sauna. This renewed the image of the sauna and now many Japanese people are especially fascinated by the relaxing and refreshing effect of the sauna.
– Japanese people work hard and are physically and mentally burdened. The sauna offers people a reset moment, when they can forget about the world around them for a while.
Tourists find the everyday Finnish aspects attractive
In addition to bathing in sauna, Ayana, like many other Japanese, is interested in Alvar Aalto's architecture. Aalto's architecture has also influenced her career. She points out a fact of particular interest about Aalto's works in Jyväskylä which is that you can also experience architecture.
– In Jyväskylä, you can visit the swimming pool, theatre and study at the university all in buildings designed by Aalto. It is rare, because designed buildings are not in use everywhere, they can only be viewed, Palander tips.
Ayana also appreciates Finnish nature. Although there is a lot of nature in Japan, for example, the mountains are difficult to reach because the slopes are steep and the climbing is tough. Finnish forests are nearby and easy to reach.
– I have become a mushroom enthusiast! Mushroom picking is my new hobby and I go picking mushrooms many times every autumn , Palander laughs.
Nature, architecture and sauna are also the things that Ayana would take a tourist to experience in the Jyväskylä Region, Finland. According to her, Japanese people want to experience the everyday life of Finns as well as local things, such as calming down, jumping in the lake or bathing in a sauna in the middle of nature. The same everyday aspects of life keep Ayana in Jyväskylä.
– At the moment I have no plans to move anywhere. Although my husband lives in Tokyo and we have been discussing the future, at the moment we both have our own lives in our own cities. I don't know if I have settled here permanently, but at the moment I live here.