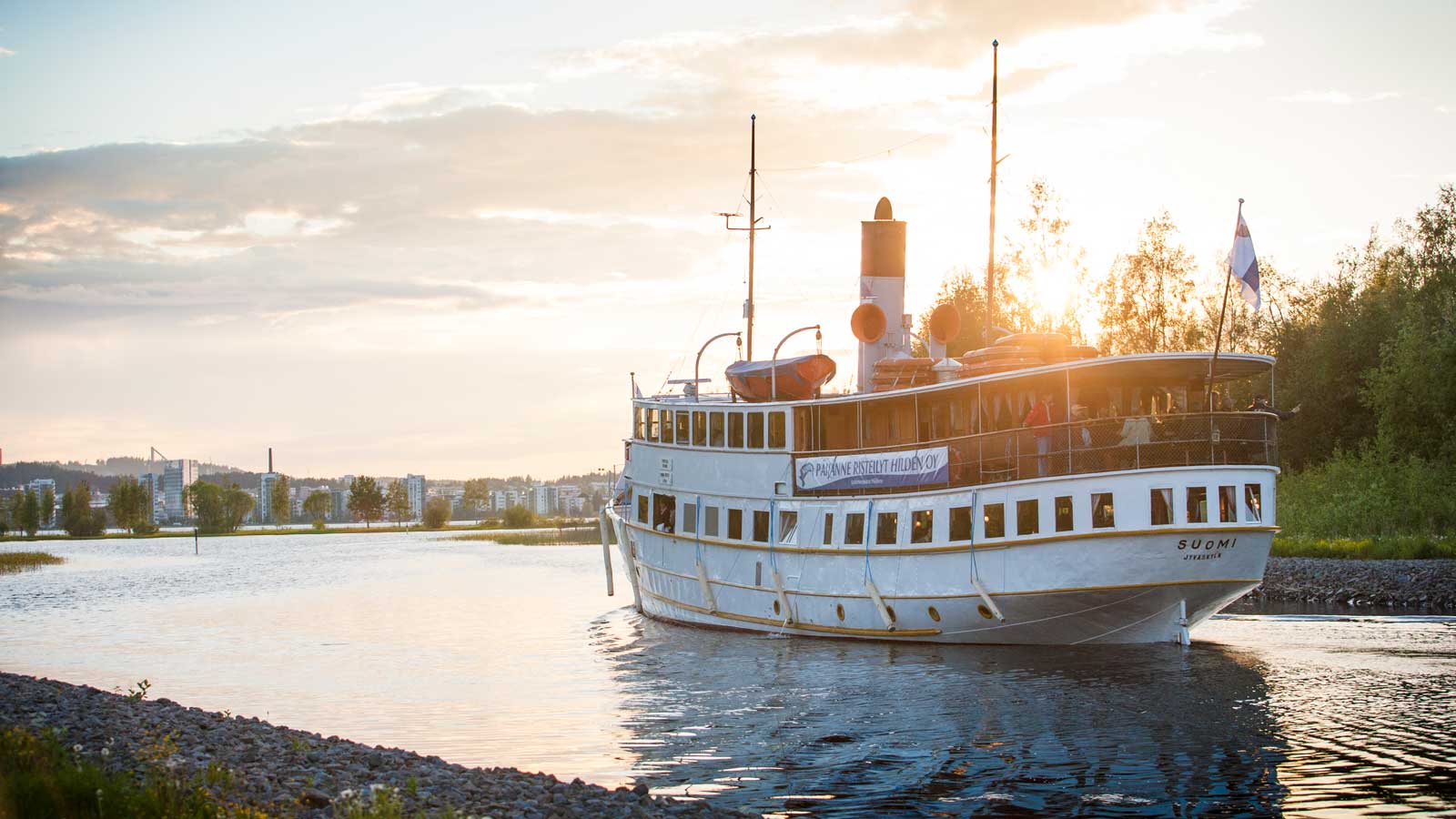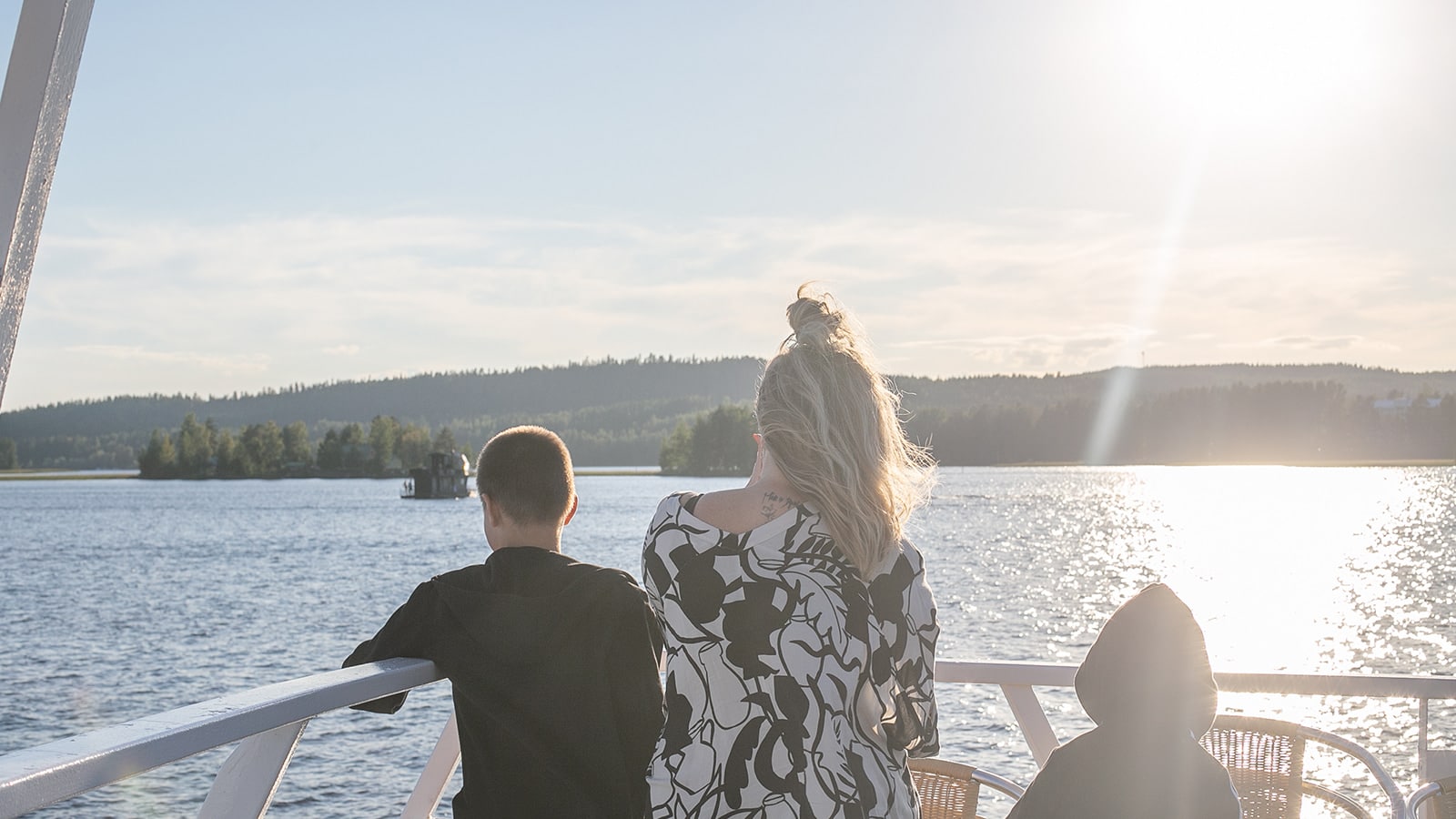 Distance to the target from Kompassinaukio in Jyväskylä:
Jyväskylän Lutakon satama, Satamakatu 8
40100 Jyväskylä
Paikallinen sää
Lämpötila: 14.1°C Bright, klo 12:00
Päijänne Cruises Hilden 
Bring the grown-ups and children on a ship cruise!
Spend the best day of summer on an adventure on the waves of Päijänne.     
We offer cruises suitable for families with children every day –  Lunch cruises on Höyrylaiva or on Suomen Suvi. On board, have lunch at the chef's buffet where children will find delicacies they love. The captain always welcomes the children and they can also complete the "Star Captain' diploma if they so choose.   
Päijänne Cruises Hilden  
you can bring your own baby food. 

 

we also sell summer delicacies for children: ice cream, sweets and soft drinks. 

 

you can bring a pushchair. 

 
it is safe for children to move on board, but there are always rules when on board: the instructions of the ship's personnel must be followed and running on board is not allowed.  

 

please notify us of any special diets in advance. 
Location and arrival
The cruises start on the Lutakko harbour near the city centre. The port is easily accessible via the overpass from the  Hannikaisenkatu street. The easiest way to find the overpass is to walk down towards the lower part of the city. After the overpass, continue straight ahead about 400 metres and you will find both the harbour and the harbour café.