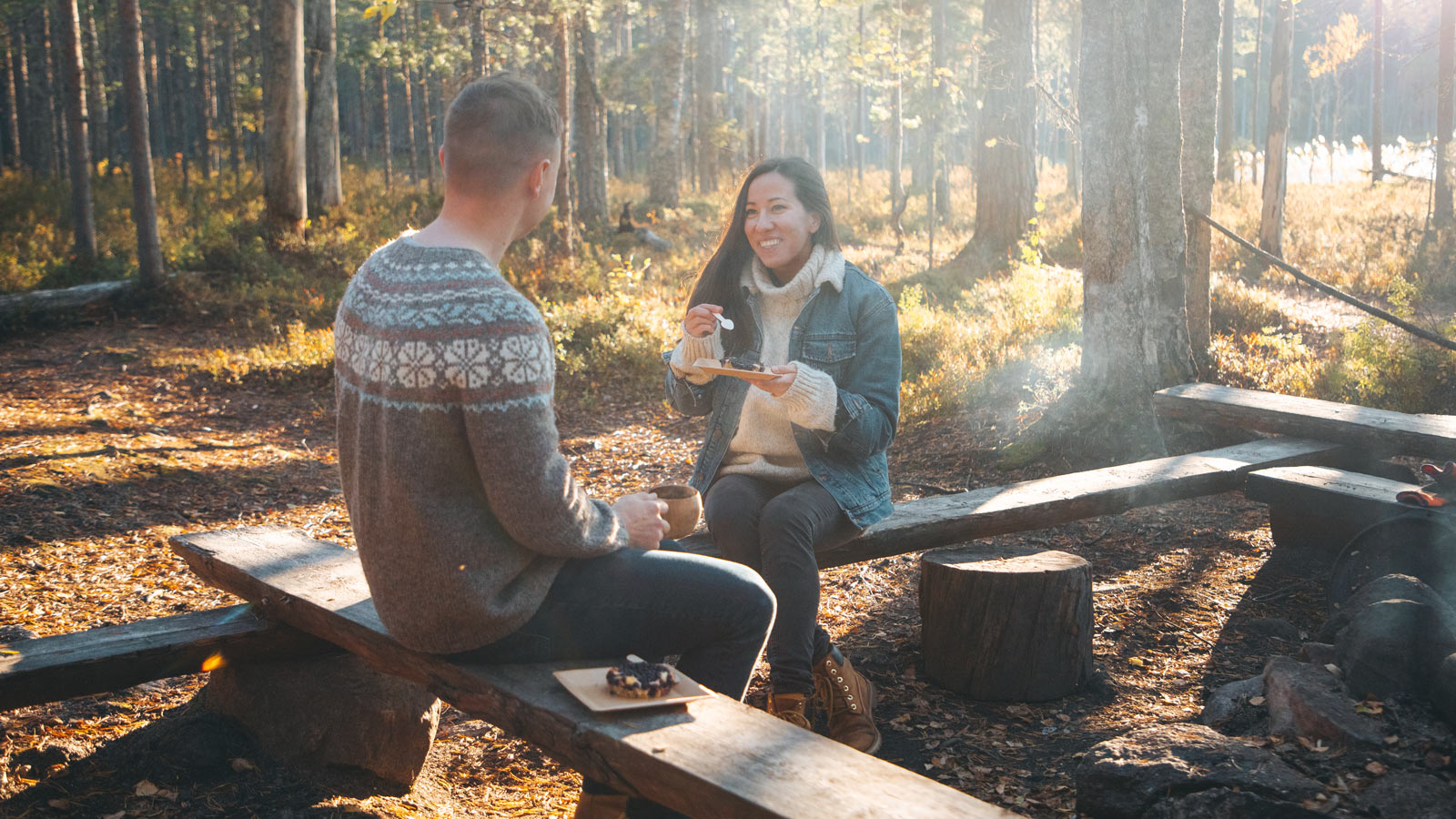 Pyhä-Häkki National Park
Julia Kivelä

Saarijärvi
Paikallinen sää
Lämpötila: -7.7°C Bright, klo 12:30
Pyhä-Häkki National Park
A traveller in the Pyhä-Häkki National Park can hear the ancient pines whisper stories from more than four hundred years ago. The old-growth forests of the park are a sobering sight, pregnant with the mysteries of nature. The oldest tree in the park has reached out to the sky for more than 500 years! Pyhä-Häkki, founded in 1956, is the oldest of Jyväskylä Region's national parks, and, with its easily traversed footpaths, an enduring favourite.
Besides the old-growth forest, the Pyhä-Häkki National Park is rich in boggy terrain. You can hike across boardwalks to see the park's most significant mires: the Kotaneva and the Riihineva.
The national park, located in the municipality of Saarijärvi, has waymarked trails for more than 20 kilometres, all easy to traverse and well-maintained. The circular trails, ranging from 1.4 to 17 kilometres in length, allow you to marvel at the untouched forests from every angle. The routes are perfect for day tripping, but the Tulijärvi lean-to shelter also offers an excellent opportunity to spend the night.
In unfrozen months, you can explore the park on foot or on a mountain bike; in the winter, the cross-country ski trail of 1.5 kilometres should be your route of choice for exploring the snow-covered elder trees.
Pets welcome
In general, in Finland, pets are allowed in the national parks and most nature reserves as long as they are on a leash. Pets are not allowed to roam freely in the national parks and nature reserves. Some locations may have restrictions on walking a pet. Check local regulations before going hiking with a pet.
More information
The Pyhä-Häkki National Park trails: https://www.nationalparks.fi/pyha-hakkinp/trails
Parking
Viitasaarentie 2119, Saarijärvi. Parking area address is in Finnish to be used in navigators.
Others from the same position