Sauna sightseeing
There are many unforgettable sauna experiences in the Jyväskylä Region, but these saunas need to be seen to believe they are real!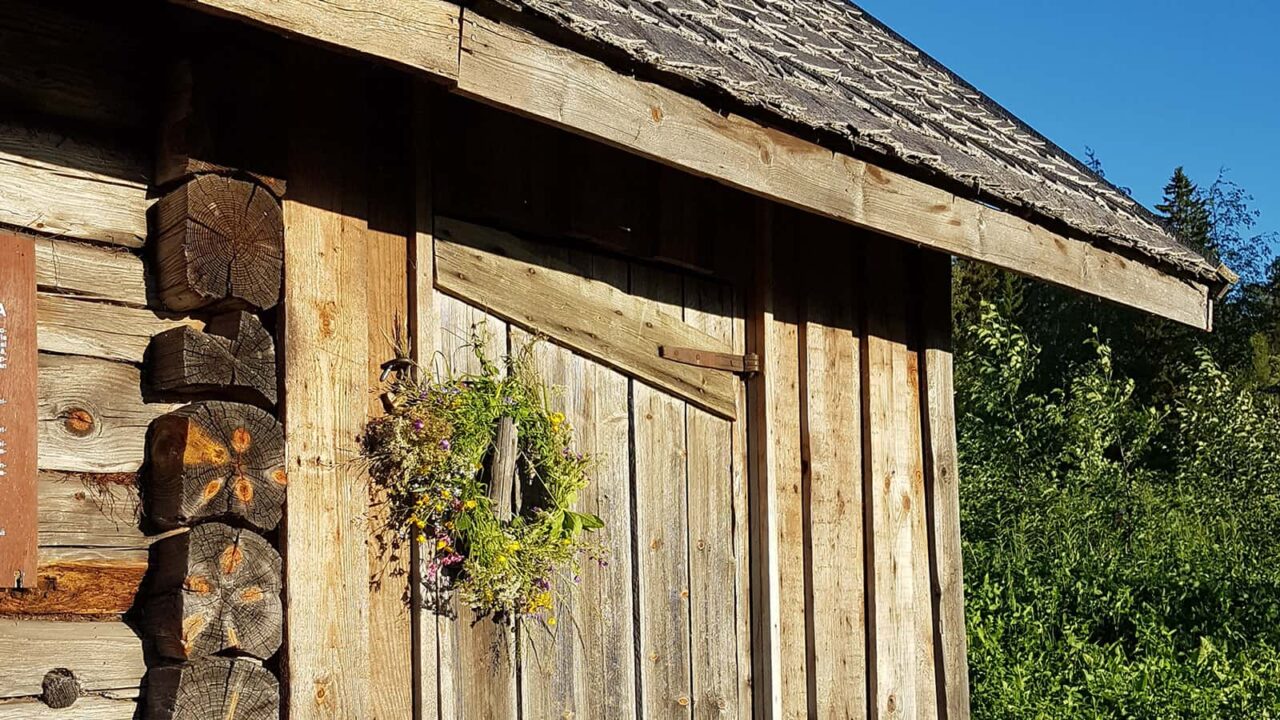 Sauna Village
Sauna Village located at Jämsä's Juokslahti is an interesting journey to the smoke scented history of sauna bathing and authentic sauna experience. Saunakylä presents the largest collection of Finnish smoke saunas in the world. The village has 24 smoke saunas and the oldest ones are from the 18th century. The best comprehension about Finnish sauna bathing culture comes from sitting down on the sauna's seat yourself. At Sauna Village you can also bathe in some of the sauna seniors!
Photo: Saija Silén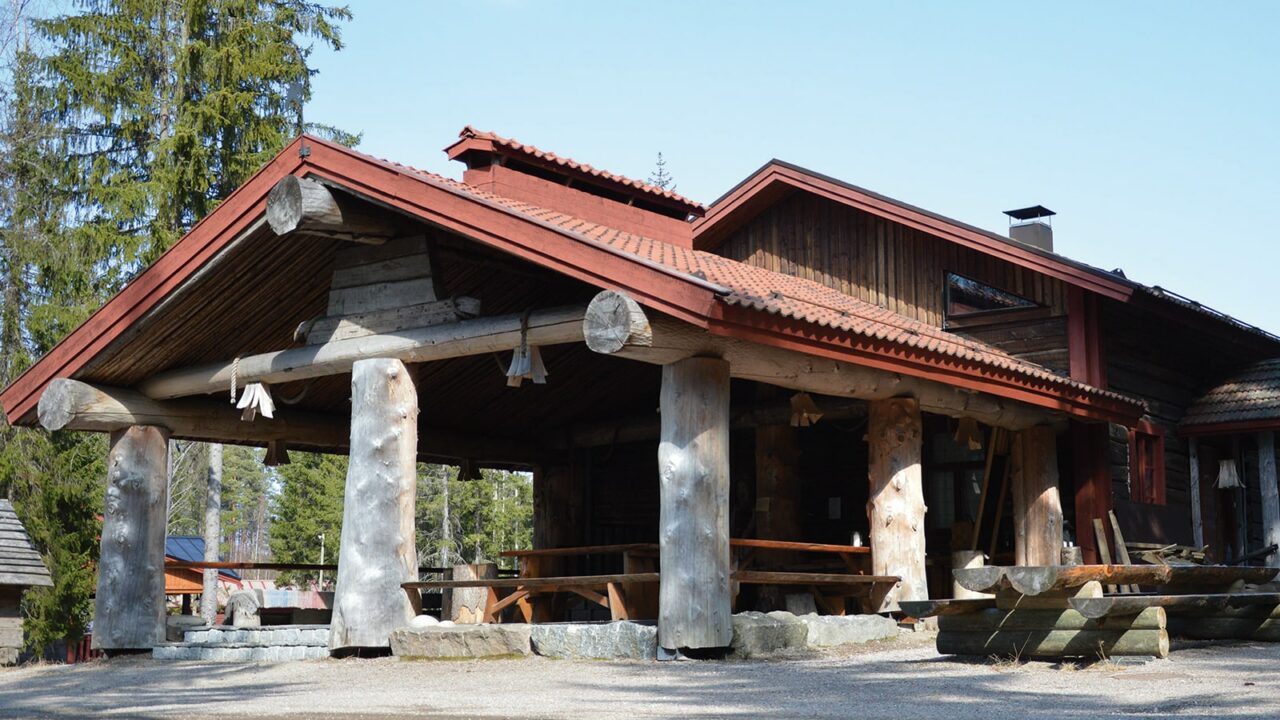 Tupaswilla
Tupaswilla's fascinating heritage village offers possibilities for all sorts of activities such as racing with tractors, practicing your blacksmith skills and paint ball. But the most unique part of this village is its smoke sauna. The benches of Tupaswilla's gigantic smoke sauna can fit 150 sauna bathers at once, making it the biggest smoke sauna in the world. The logs used to built this massive sauna were carved in the 17th century. This magnificent sauna experience can be upgraded with a revitalizing peat treatment that makes your skin glow!
Photo: Tupaswilla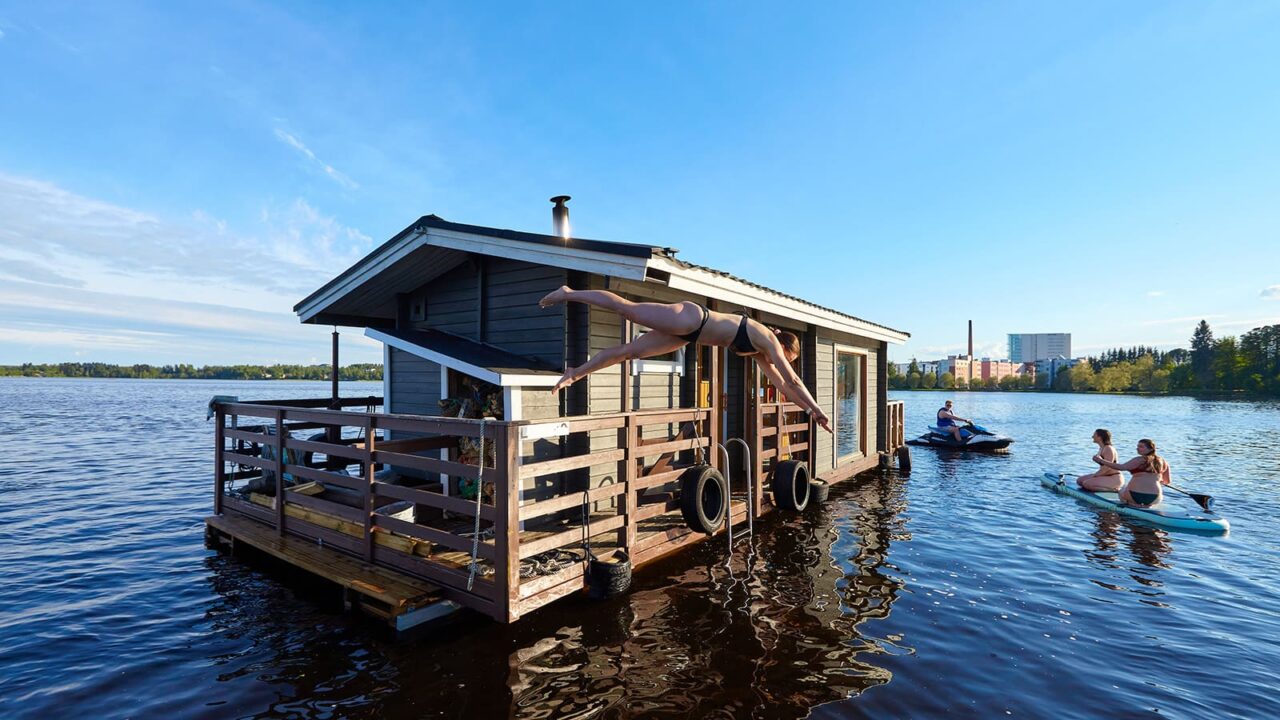 Sauna rafts on the lake Jyväsjärvi
Sauna that floats on water? You better believe it! During summer time the surface of the Lake Jyväsjärvi is dotted with small sauna rafts that offer a sauna experience never to forget – enjoy the hot and steamy sauna while navigating on the beautiful Lakeland waters and after sauna bathing have a refreshing dip in the lake.  These rafts are like summer cottages on waters!
Photo: Janne Käyhkö