Summer cafés and restaurants in the Jyväskylä Region
Jyväskylä Region is beautiful in the summertime, and what is better than to enjoy a delicious lunch, dinner or a cup of coffee at the best summer cafés and restaurants in the region? Check out the various summer selections below, from the authentic country atmosphere to the refreshing cityscapes, fall in love with the garden atmosphere, enjoy the summer breeze by the waters, admire the authenticity of the rustic places or find some purchases during a coffee break!
Experience the authentic countryside
Taulun Kartano
Taulun Kartano offers an atmospheric setting for a summer restaurant experience in Toivakka. The historic manor milieu invites you to enjoy a delicious summer menu consisting of locally sourced, seasonal ingredients. You can also enjoy a gentle steam bath in the aroma sauna or experience the traditional smoke sauna. After the sauna, you can browse through delicious sauna menus with lake and forest flavours.
Address: Tauluntie 596, 41410 Kankainen
Read more about Taulun Kartano.
If you are into the countryside, you can also check out Café Meijerinliiteri in Joutsa and Bistro Sylvi in Laukaa.
Kuva: Julie Weien Forøy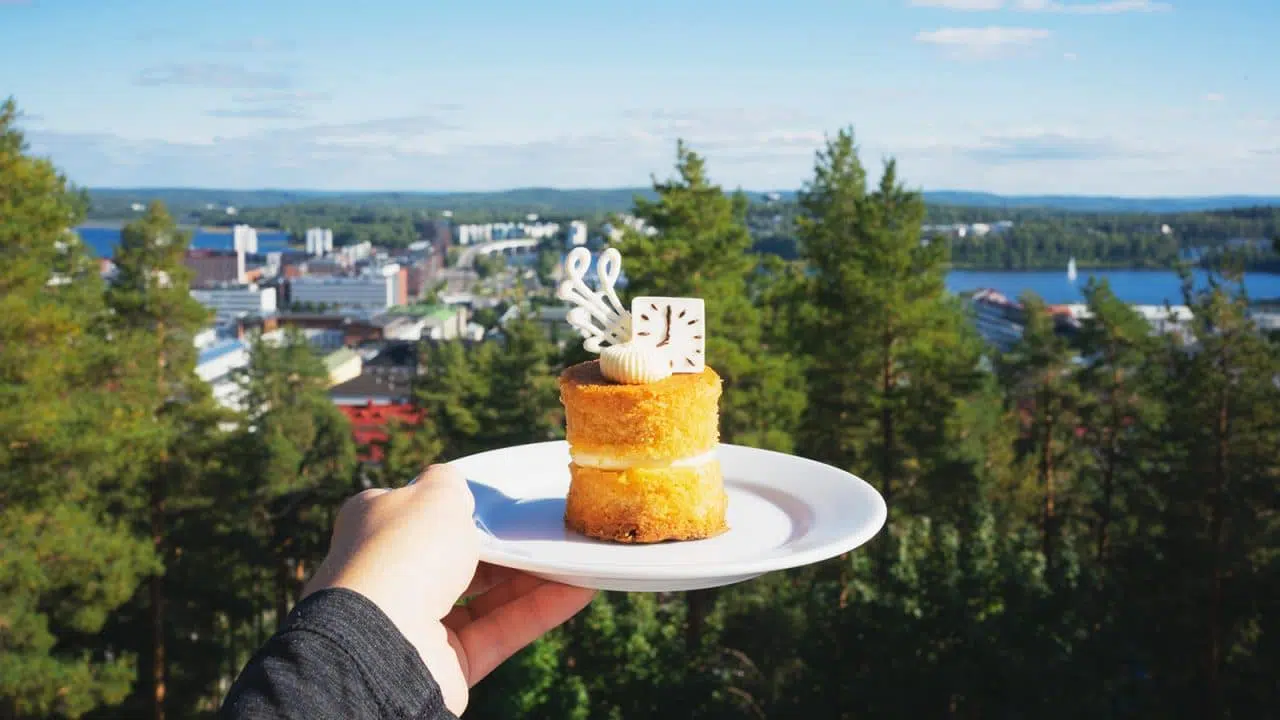 Admire the views in the city
Hotel Alba
The Lake view restaurant at Hotel Alba offers a rich selection of flavours from both their lunch and à la carte menu. Sit back, relax and enjoy the breathtaking lake scenery of Jyväsjärvi from their beautiful summer terrace.
Address: Ahlmaninkatu 4, 40100 Jyväskylä
Read more about Hotel Alba.
Vesilinna
Stop around for coffee from Harju's jogging trails, have lunch, or enjoy dinner in good company in the cozy café-restaurant Vesilinna. The almost 100-seat terrace of the magnificent landscape restaurant offers the best setting to admire the beautiful Jyväskylä above the rooftops!
Address: Ihantolantie 5, 40720 Jyväskylä
Read more about Vesilinna.
Be inspired by other places with scenic views in the Jyväskylä Region as well!
Photo: Lina Markkanen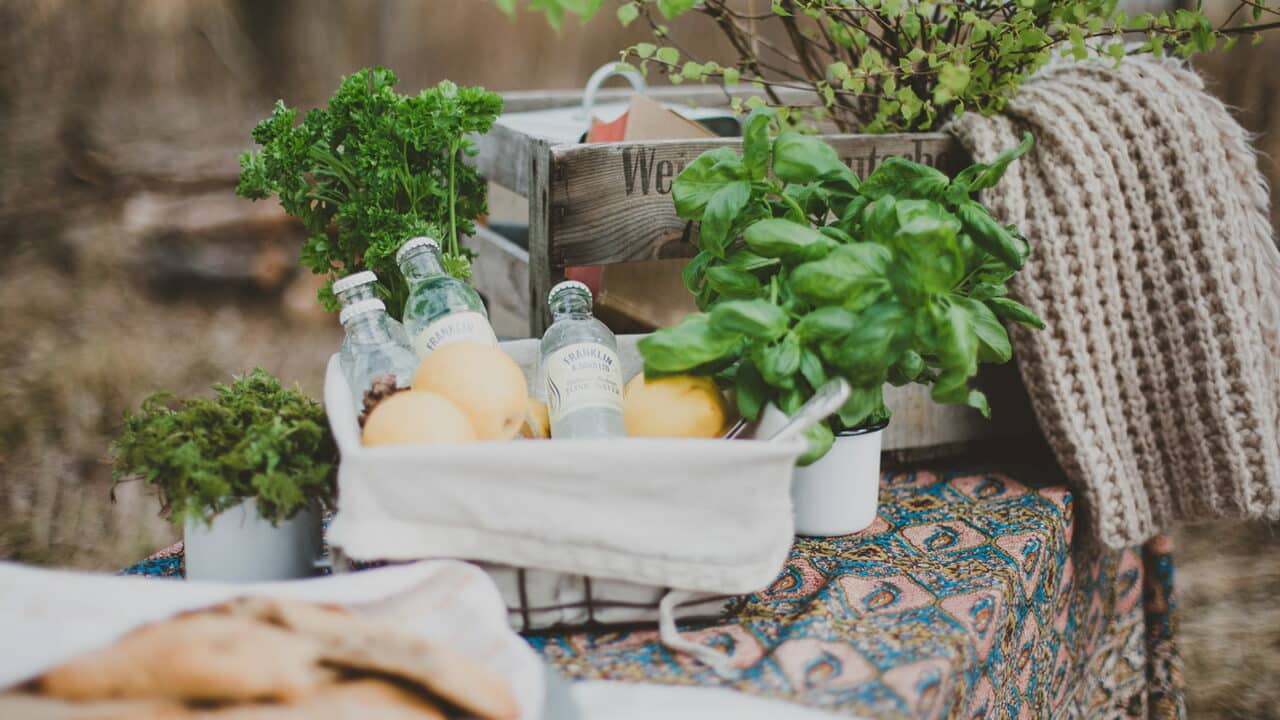 Fall in love with idyllic garden atmosphere
Perttula Café
Perttula Café is located at rustic Perttula farm in Laukaa, where you can experience long traditions and interesting history. Have coffee, tea, sweet and salty treats in their café, or order a picnic basket filled with delicacies in advance which can be enjoyed in their beautiful garden, on the beach, or any other place you would like. The café also offers sauna experiences and sauna menus.
Address: Vaajakoskentie 113, 41310 Leppävesi, Laukaa
Read more about Perttula Café.
Villa Rana
Located in the beautiful Seminaarinmäki campus area of ​​Jyväskylä, the culture house Villa Rana includes a restaurant where you can find sweet and savory pastries as well as cold and hot drinks. You can also enjoy the delicacies of the café on the terrace, which overlooks the Botanical Garden of the University of Jyväskylä.
Address: Seminaarinkatu 13, Jyväskylä
Read more about Villa Rana. (In Finnish)
If you want to enjoy your coffee moment in a lovely garden milieu, you should also check out Teeleidi and Harmooni in Jyväskylä.
Photo: Perttulan tila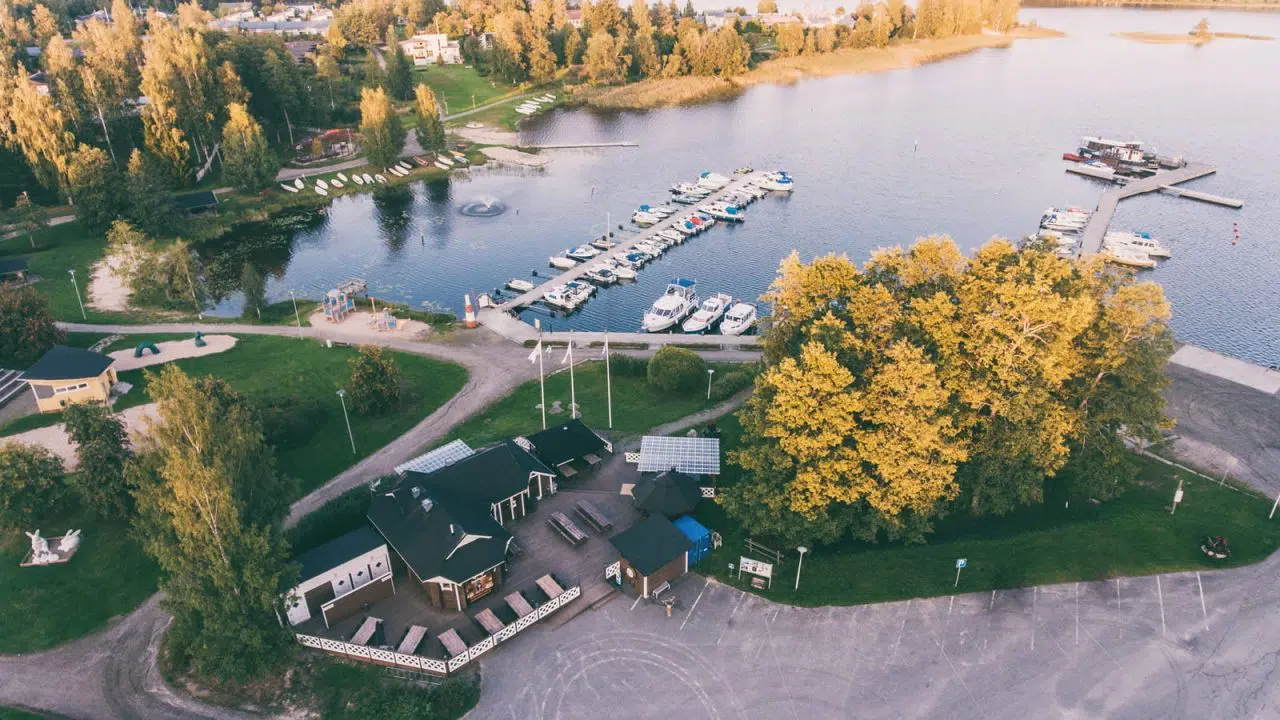 Enjoy the summer breeze by the waters
Laukaa Harbour Café
Have breakfast, lunch or enjoy an ice cream at Laukaa Harbour Café. The sun terrace offers a fireplace and grills as well as several events and live music during the summer. If you are longing for an even more relaxing day, you can request to have your meal served in the sauna.
Address: Satamatie 3, 41340 Laukaa
Read more about the Laukaa Harbour Café.
Morton
Morton Container Restaurant is exactly what it sounds like – a restaurant in a shipping container. You can find this popular spot by the harbour, where you can have a delicious burger or salad while admiring the beautiful view of the lake. This is the perfect place to enjoy a nice meal on a sunny day!
Address: Satamakatu 2, 40100 Jyväskylä
Read more about Morton.
If you want to enjoy your meal or coffee close to the waters, you can also check out Café Rantapuisto in Äänekoski.
Photo: Jaakko Manninen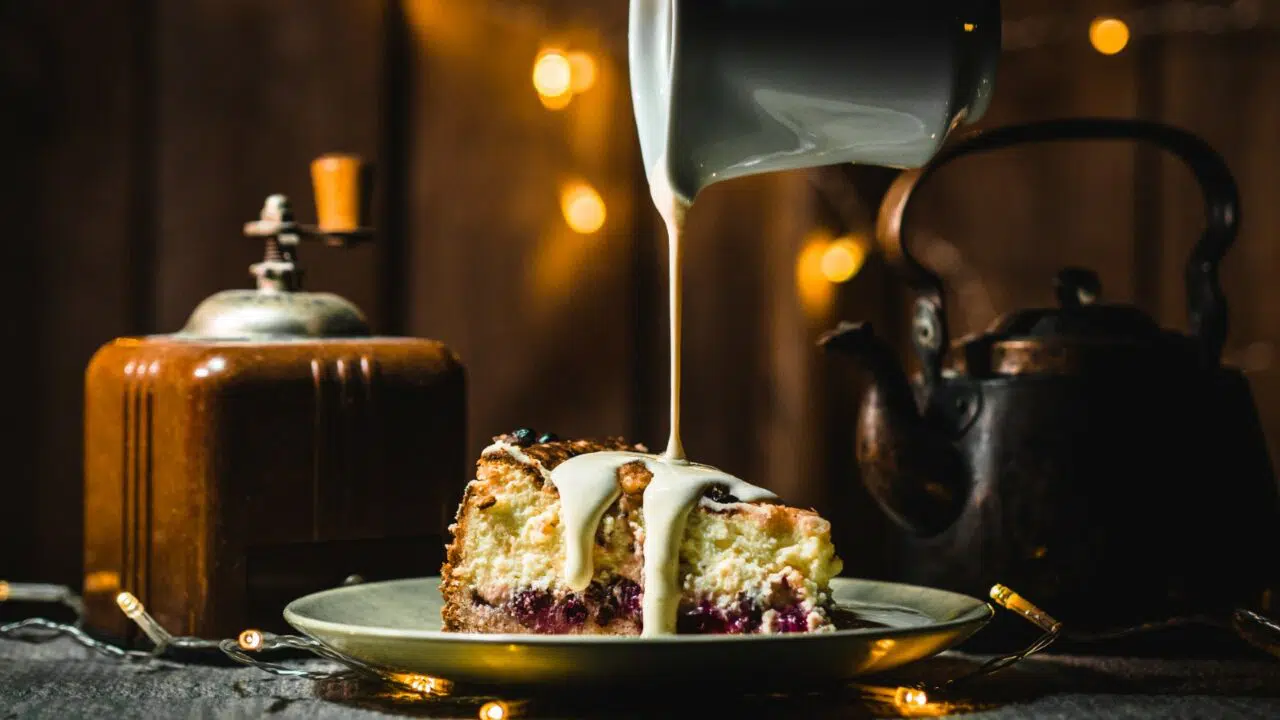 Admire the authenticity of rustic places
Karoliinan Kestikievari
Karoliinan Kestikievari is a charming, rustic café that offers a rich selection of homemade cakes and fresh pastries as well as different lunch options. Bring the lunch outside to the lovely terrace and enjoy the summer day in Joutsa!
Address: Kuusirinne 11, 41770 Leivonmäki
Read more about Karoliinan Kestikievari (in Finnish).
Admire the authenticity of rustic places also at Café Melli-Elli in Hankasalmi, and Valkoinen Puu in Jyväskylä.
Photo: Karoliinan Kahvimylly & Kestikievari / Moose Hurskainen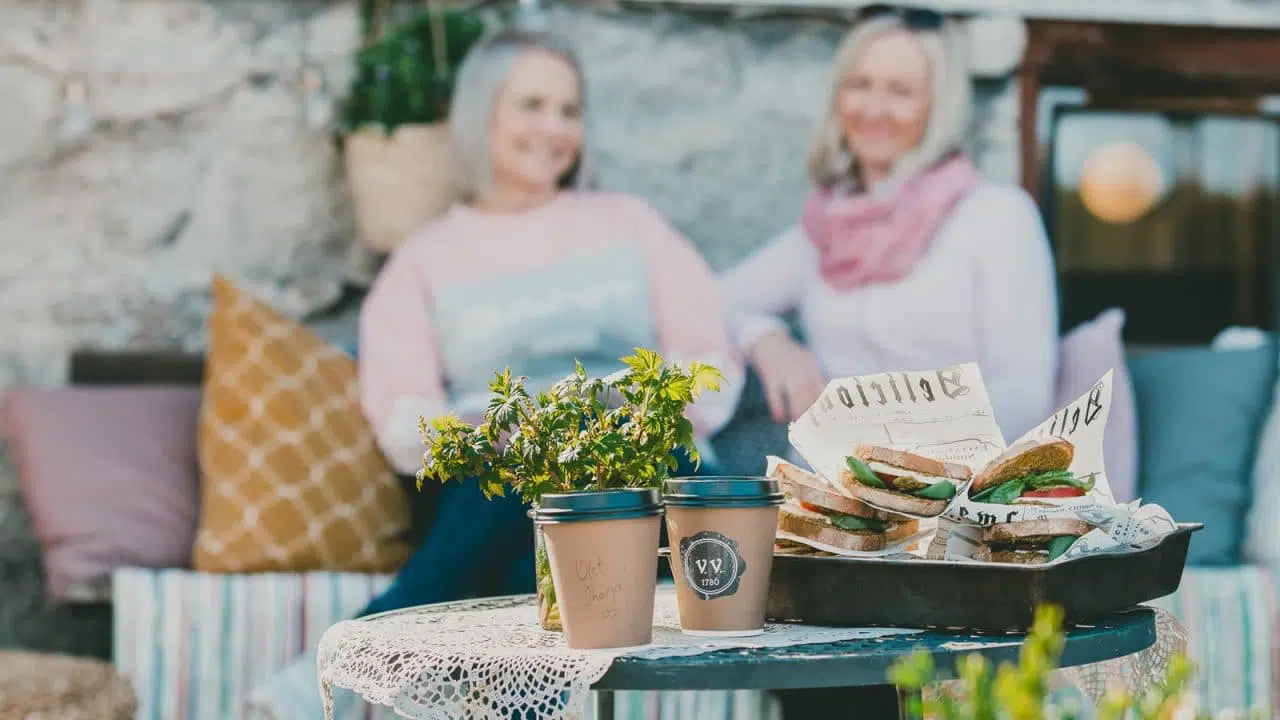 Find souvenirs while enjoying a coffee
Sesonkipuoti Selma
Sesonkipuoti Selma (Seasonal shop Selma) located in Uurainen, is a shop established by local artisans. At the seasonal shop Selma, you can buy everything wonderful handmade, and the shop also has a café.
Address: Virastotie 2, Uurainen
Read more about Sesonkipuoti Selma (In Finnish).
Suoramyynti Heinähattu
The rustic craft shop and café Suoramyynti Heinähattu can be found just a 20 minute walk from the Petäjävesi Old Church. Enjoy sweet and savory homemade pastries and explore the shop for great discoveries such as crafts from nearby producers and entrepreneurs. There is also a flea market here.
Address: Karikontie 1, 41900 Petäjävesi
Read more about Suoramyynti Heinähattu.
If you like the idea of exploring shops while enjoying your coffee moment, you should also check out
Anjan Puoti
in Muurame.
Photo: Perttulan tila
You might also be interested in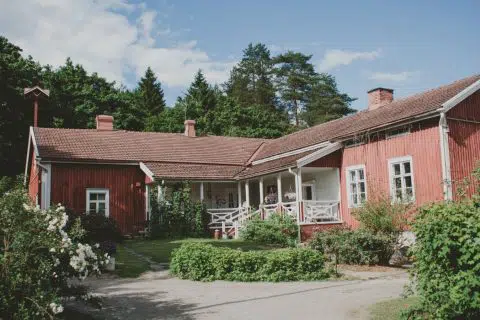 Best countryside cafés and restaurants
Is there anything better on a warm summer's day than heading out to the countryside and enjoying a relaxed visit to a café? Find the loveliest summer spots here!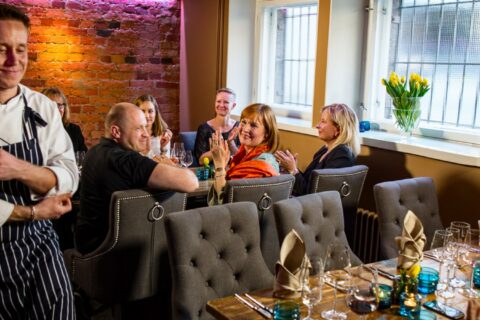 Restaurants & cafés in the Jyväskylä Region
Check the restaurants & cafés in the Jyväskylä Region and find your favorite!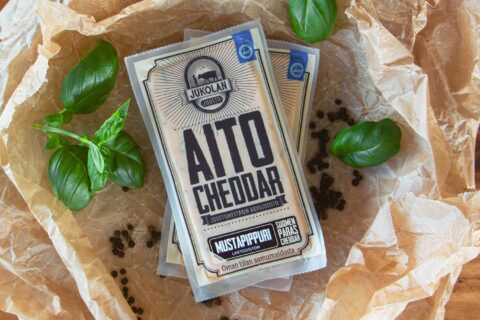 Taste of the Jyväskylä Region
Get to know the region's flavors, products and recipes and the people behind them.