The variety of flavors in the Jyväskylä Region
Forest
The abundant wooded terrains of the Jyväskylä Region conceal a variety of berries, mushrooms, and wild herbs for a rambler to find. These can be picked by any wayfarer, hiker or local with the everyman's rights, respecting the nature and fellow human beings. If you do not have the time or the opportunity to get into the forest, local restaurants and rural tourism companies often offer various forms of aromatic berries and mushrooms ripened in Finland's nightless night on their menus. Wild herbs have also found their way into the kitchens of many skilled chefs.
As a souvenir or for your own use, you can find, among other things, dried products, frozen foods, jams, jellies, and juices in the Jyväskylä Region. It is recommended to head to the direct selling points or ask about offering of the local markets. Along with the forest treasures, strawberries, currants, raspberries, blueberries, and some sea buckthorn are also cultivated in the Jyväskylä Region. Especially during good harvest years, it is an experience to get to pick apples, pears, plums, and cherries straight from the trees.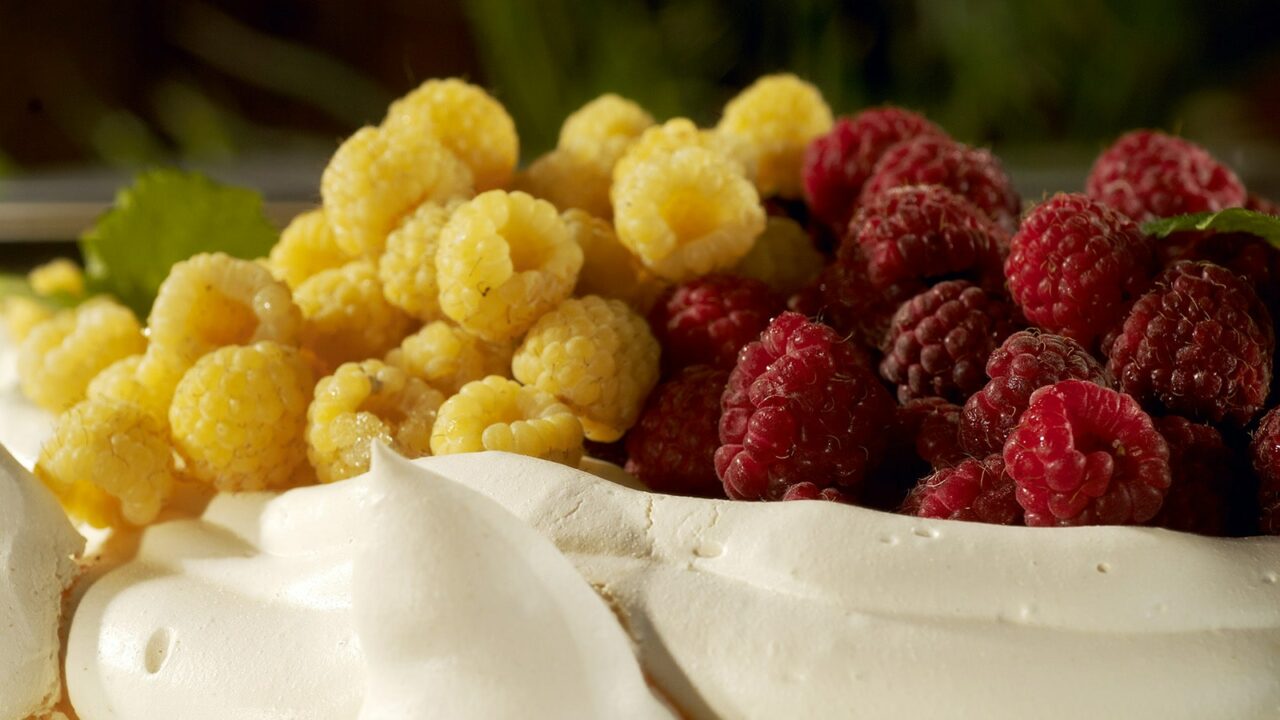 Lake
There are more than 3700 lakes in the Jyväskylä Region. No wonder, that there is a lot of fishing in the province and plenty of interesting destinations for recreational fishermen too. The main fish catches include perch and pike, but more and more fishermen manage to get prized pike perch on their hook as well. The lucky ones get to fish for vendace with a seine. Vendace is a great-tasting small salmonid, which, when rolled in rye flour and fried crispy in butter, is beyond compare. The winter season also includes burbot soup and blinis with vendace or rainbow trout roe.
Fresh local fish is available from local fishermen and stores on a seasonal basis. Always guaranteed fish catch can be found on the shelves of most grocery stores and direct selling points, namely sustainable local fish canned in its various forms. There is smoked vendace in oil as well as smoked roach in garlic oil. We highly recommend them. Seasonal delicates such as the catches of crayfish season (begins in mid-July) are definitely worth remembering. Crayfish parties, ah!
Game
Depending on the season, you can get a taste of a game in the Jyväskylä Region by participating in organized yachts or, for example, by reserving a table for a game dinner. You can also ask local butchers if you need game meat for your own kitchen or, for example, venison sausage for a campfire. An easy meal for independent traveler or home cook can be created from canned venison. It can be used, for example, in soup or hash. The lucky gourmet might also get to enjoy hare or roasted duck, most certainly, of course, if you hunt them yourself.  The province's abundant deer population is also diversifying the game supply.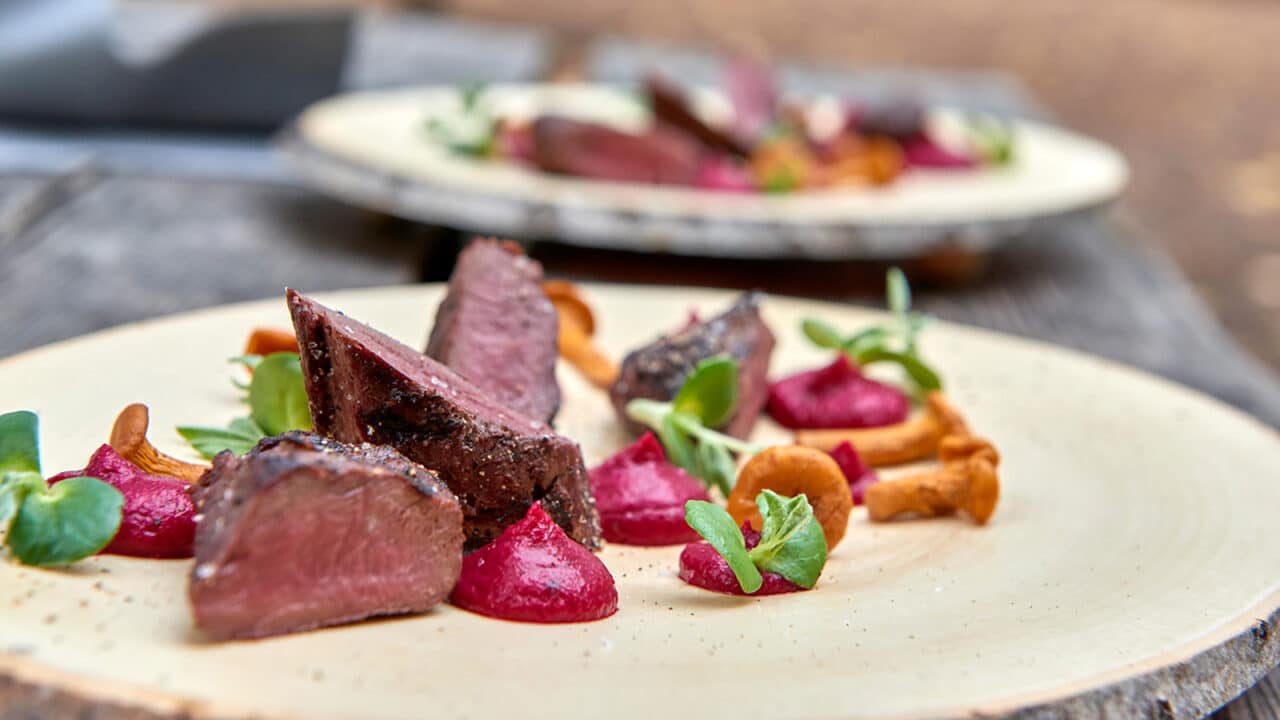 Cultivation
The Finnish summer offers local farmers short and intensive growing season. Many root vegetables, cabbages, lettuces, herbs, and tomatoes get their strong colors and aromas from the clean soil and the fresh air as well as from the summer sun. You can enjoy the abundance of summer and early autumn at market squares, farms, direct selling points, grocery stores as well as in restaurants, cafeterias, and other foodservices.
Fortunately, summer flavors can also be preserved and especially root vegetables can be stored even over the cold season. Among these products you can find for example sauerkraut, devil's jam, cucumber salad or cabbage rolls. Some absolute recommendations for summer are mini tomatoes warmed in the sun and bought directly from the local farmer from market square, freshly picked new potatoes with dill and butter, and seasonal vegetables seasoned with local honey and cooked in dumpling in embers of a campfire. And what could be better on a frosty winters day than steaming beetroot-based borscht or velvety soup made from root vegetable puree.
Fields/farms
Along with forests and lakes, fields are an integral part of the rural landscape of the Jyväskylä Region. In addition to cultivating cereals, almost half of arable land is grassland and a third is fodder grain. These are used as food for both dairy and beef cattle. Animal welfare and ethics are core values of our producers. In addition, grazing nurtures the traditional rural landscape.
Exploring farm life by stopping by at farm shops and cafes offers experiences with a wide range of things to see and taste for people of all ages. We recommend this in particular during summer months! You should definitely ask for recommendations for local products from restaurants, shops, and butchers. Skilled professionals cut meat and make great tasting products from all parts of the carcass. We claim that once you have tasted ground beef directly from the farm, you will not care about anything else anymore. Not to speak about the dry-aged raw-cooked entrecôte, or perfectly tender roast.
In the Jyväskylä Region you will also find local mutton/lamb, pork and some turkey and hare. Many of our sheep farms also welcome visitors to the farm shops, which usually serve fresh or frozen meat, canned food, and sausages. Many of the ingredients and products delight both the chef and the customer also in restaurants and rural tourism companies.
Milk/dairy
Skilled professionals process local produced milk to famous products, such as Aito Cheddar-cheese in Leivonmäki and Aura blue cheese in Äänekoski. Did you know that these special products are not made anywhere else in the world? A significant number of other dairy products are also produced in the Jyväskylä Region, especially various milk beverages. Modern epicures enjoy traditional dishes such as oven-baked cheese made from colostrum and served with cinnamon and sugar, or hämäyshuttu, which is curd and cream mixed with lingonberry purée and Finnish finely milled flour mixture, talkkuna.
Bread
There is one food product without which many Jyväskylä Region people would not get along. And guests enjoy it too. That is of course ryebread. You can find ryebread in the province in a wide variety of forms from riihiruislimppu to whole grain snack bread. Our bred culture is very diverse! Similarly, traditional buns (pulla) in different variations are baked in almost every bakery. In addition to rye bread and buns it is worth tasting at least the Jyväskylä Region's white yeast bread, which here in the Jyväskylä Region we call rieska, a thin rieska bread made from mashed potatoes, and of course our various pies. In the Jyväskylä Region you can also find one Karelian pie maker, who bakes Karelian pies by following the traditional practices, which are protected by Traditional Speciality Guarantee (TSG), EU quality scheme for agricultural products.