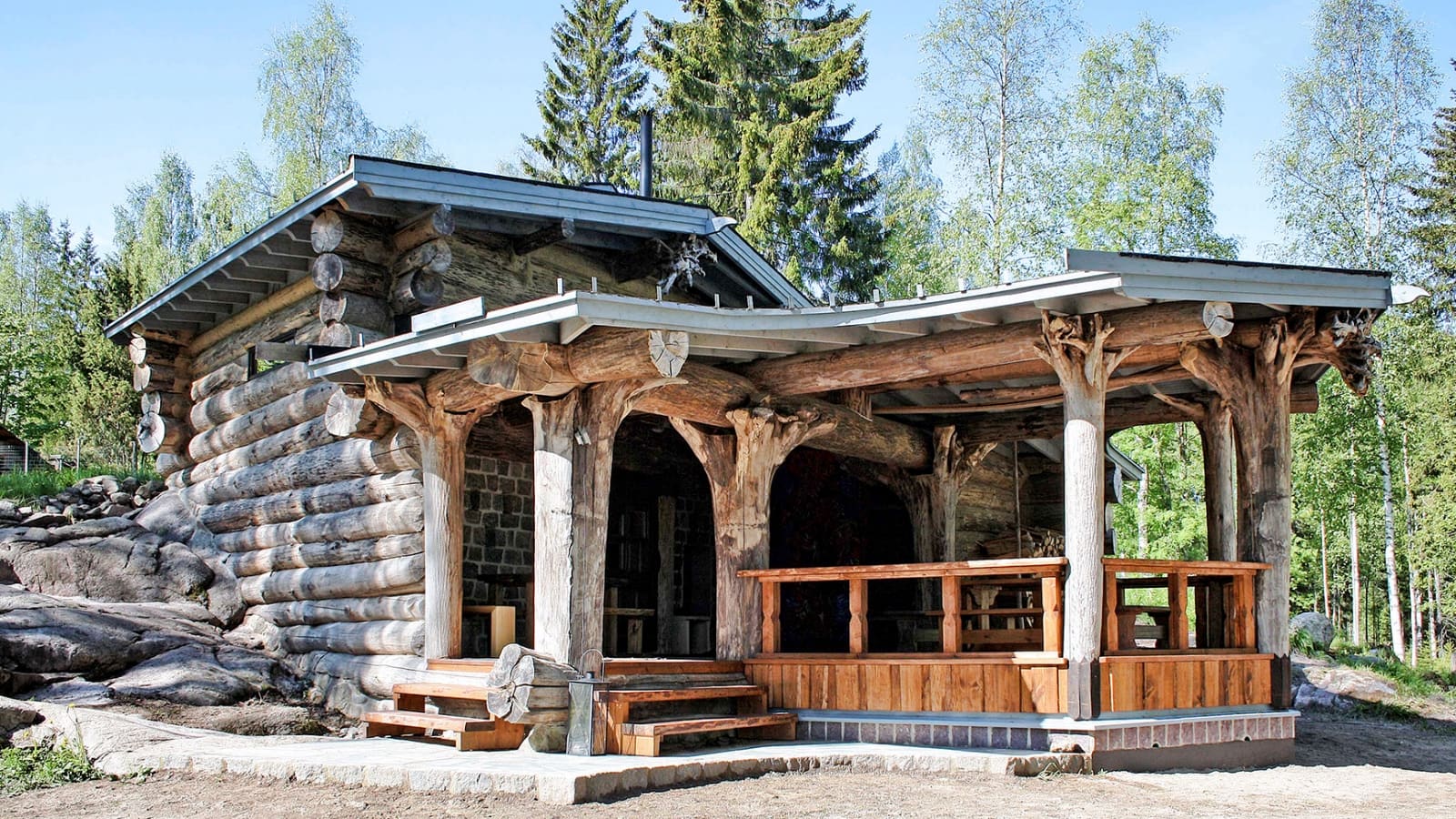 Kivitaskuntie 48
40950 Muurame
Paikallinen sää
Lämpötila: -2.0°C Cloudy, klo 13:36
Haikusauna (Kivitasku)
Are you looking for a phenomenal sauna experience close to Jyväskylä, in the peace of nature? Why not go and have a sauna at Haikusauna in Kivitasku? This Finnish smoke sauna with aspen logs is an exotic, captivating and traditional experience.
It is located on the shore of Lake Kalajärvi in Muurame, at a distance of 4 kilometres from the centre of Muurame and 17 kilometres from Jyväskylä.  The Muurame Golf Course is only one kilometer away.
Haikusauna can accommodate 25 people having a sauna. The sauna is actually a cross between a smoke sauna and a regular sauna. The smoke hood placed on the top of the sauna stove directs most of the smoke outdoors. Smoke, however, dominates the sauna space during heating, which brings the scent of a smoke sauna into the space. As well as the sauna, there is the opportunity to swim in Lake Kalajärvi.
In Kivitasku you also find things worth experiencing:  The blue log house Villa Kivitasku serves as a party venue, with its outdoor terraces. At the Villan Käsityöpuoti crafts shop you can buy ecological and personalized gifts made of wood and wool. Sheep and chickens greet the visitors in the courtyard. Barn accommodation is also available.
Open
Kivitasku is open in June, July and August: The Käsityökahvila café is open on Wednesdays at 12noon-5pm, on Wednesdays there is a public tour of Haikusauna, 12€/person starting at 5 pm. See: www.kivitasku.com/haikusauna
Others from the same position