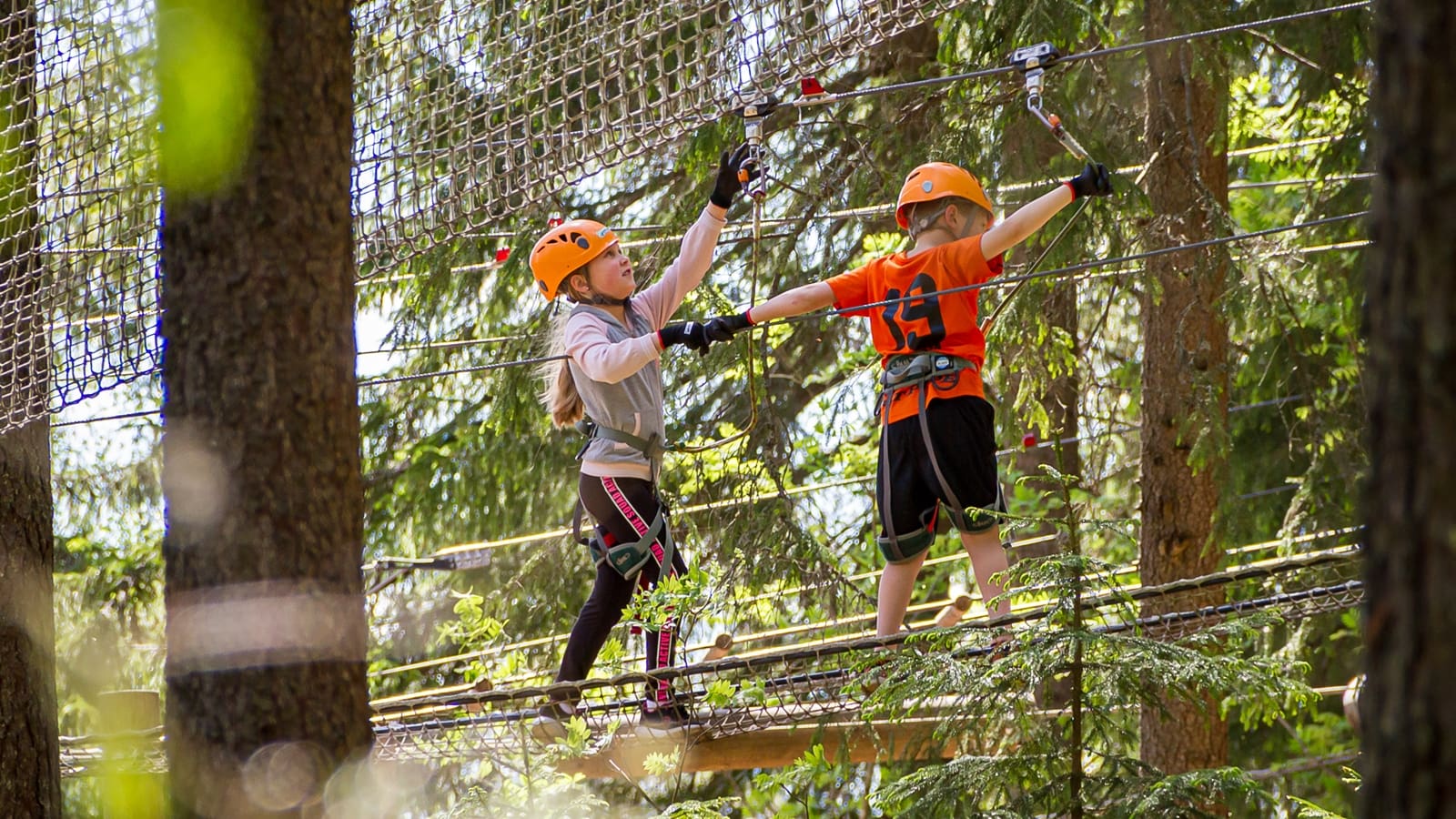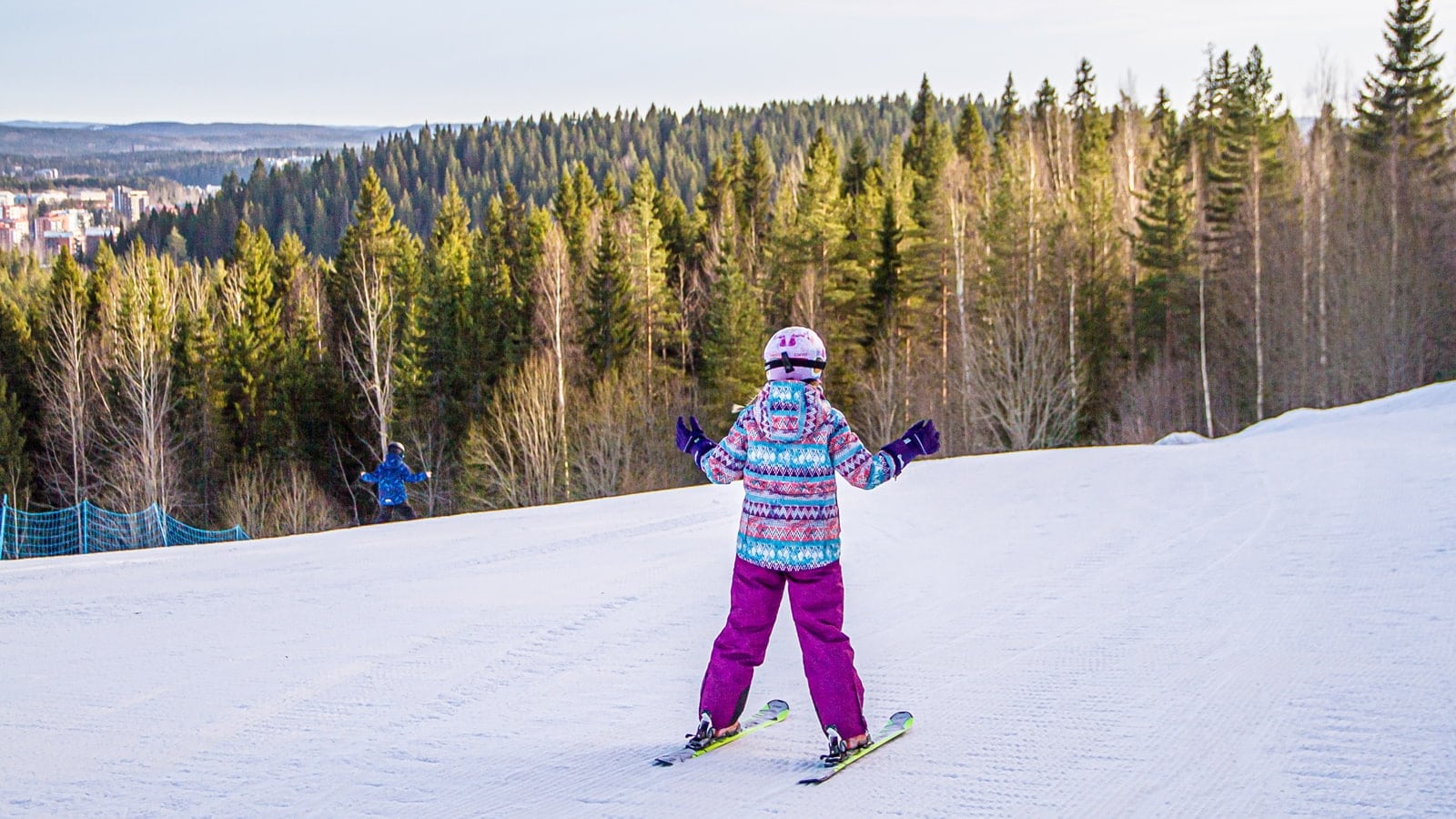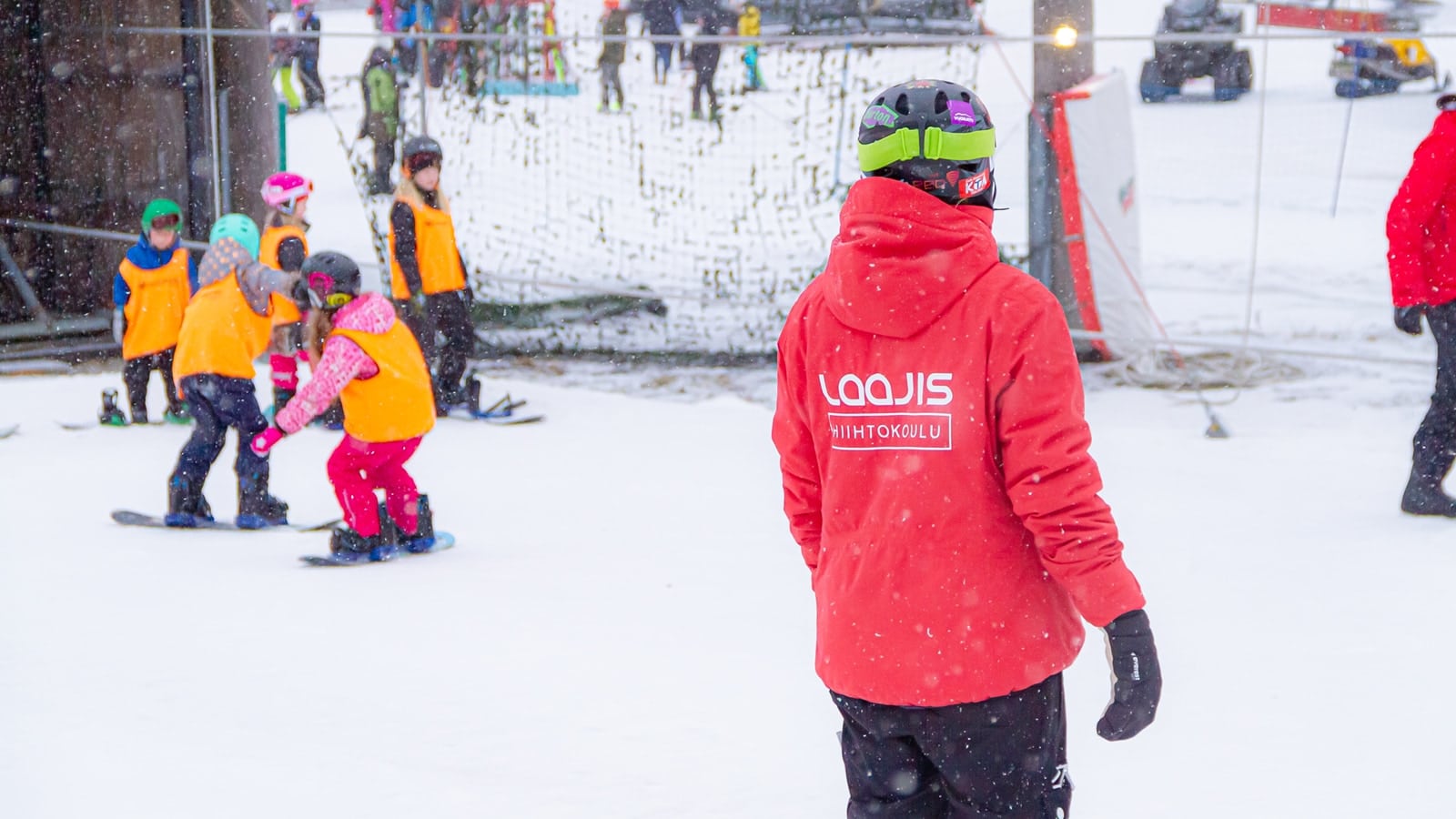 Distance to the target from Kompassinaukio in Jyväskylä:
Laajavuorentie 15
40740 Jyväskylä
Paikallinen sää
Lämpötila: -4.7°C Bright, klo 09:07
Laajis
Laajis is a favourite for children all year round!
In the summertime, the entire family can take on the challenges of the Adventure Park, cycling at Bikepark, or playing Frisbee golf. At the Adventure Park, there are also tracks available for the smallest members of the family.  In addition, there is a wooden playground in the forest park offering plenty for children to do in the form of swings and slides, etc. Winter days are spent doing downhill and regular skiing as well as snowsledding. Regardless of the natural conditions, you can always find snow at Laajis in the winter. The popular Ski School courses and private lessons offer instruction for the whole family. Bicycle and related equipment rental services are provided all year round: for example, e-fatbikes, children's electric mountain bikes, downhill skiing and sledding equipment, and Frisbee golf discs.  The Laajis hostel and caravan area is directly at the base of the slopes. The slope restaurant offers a wide range of services throughout the year.