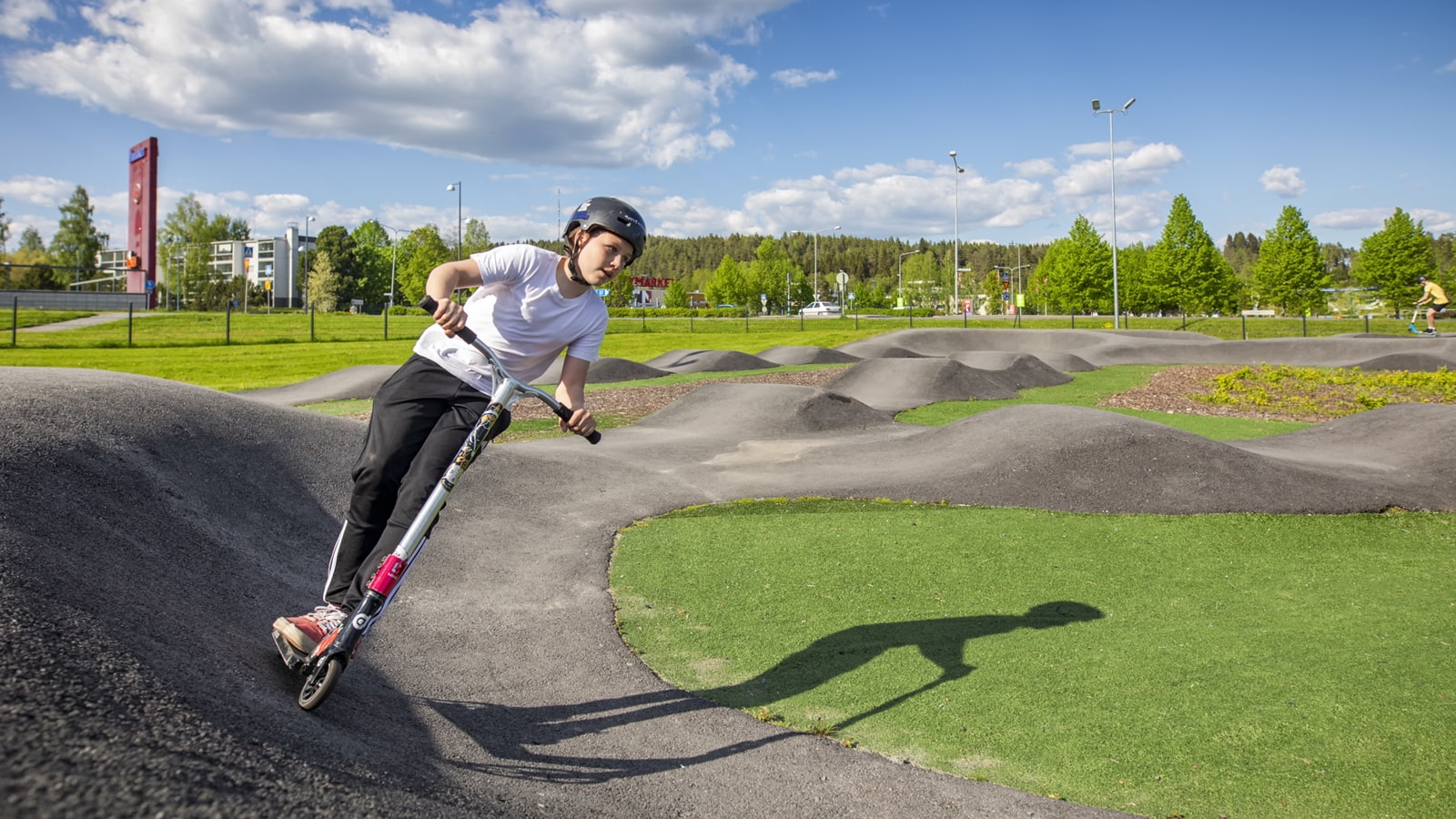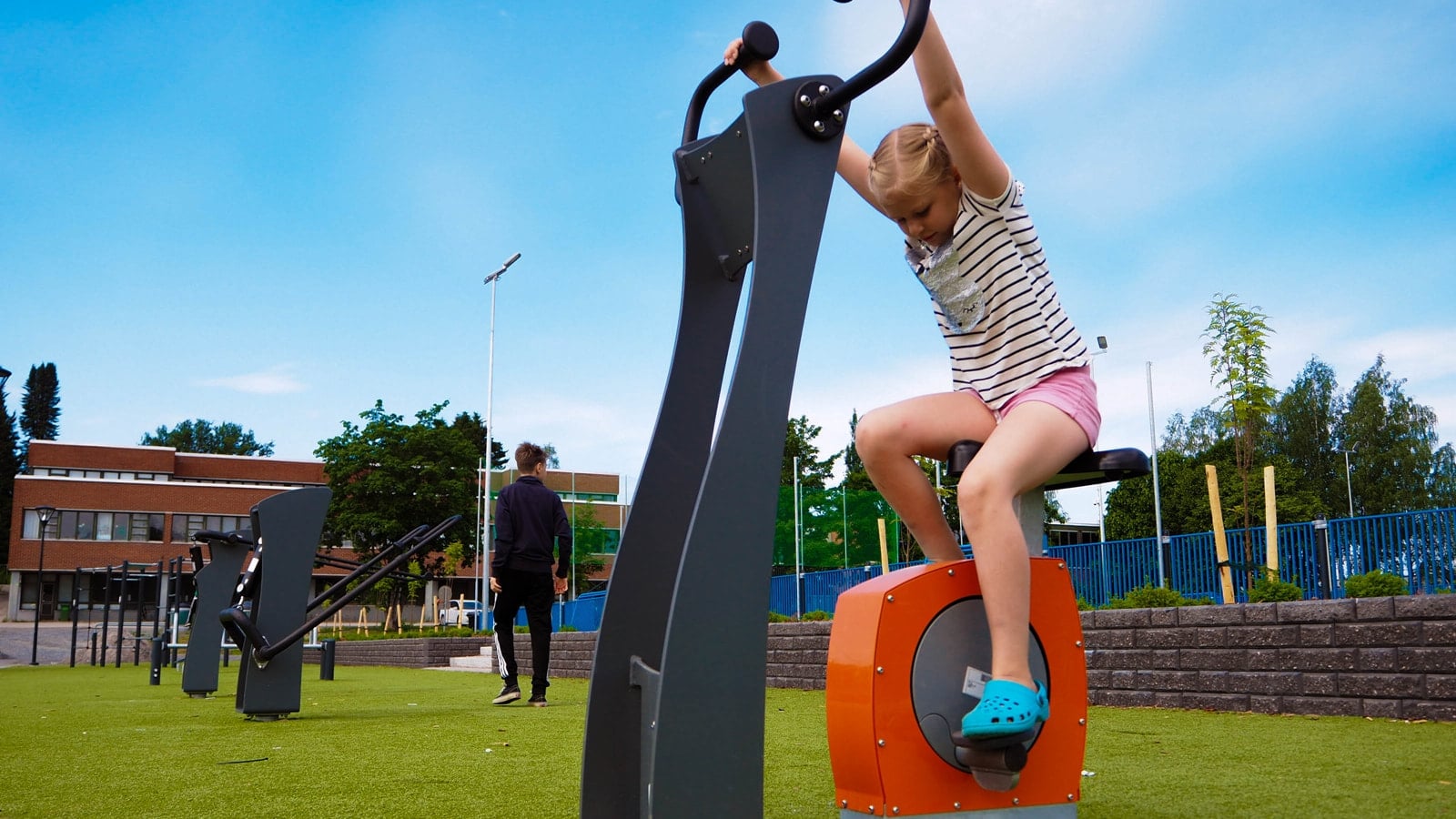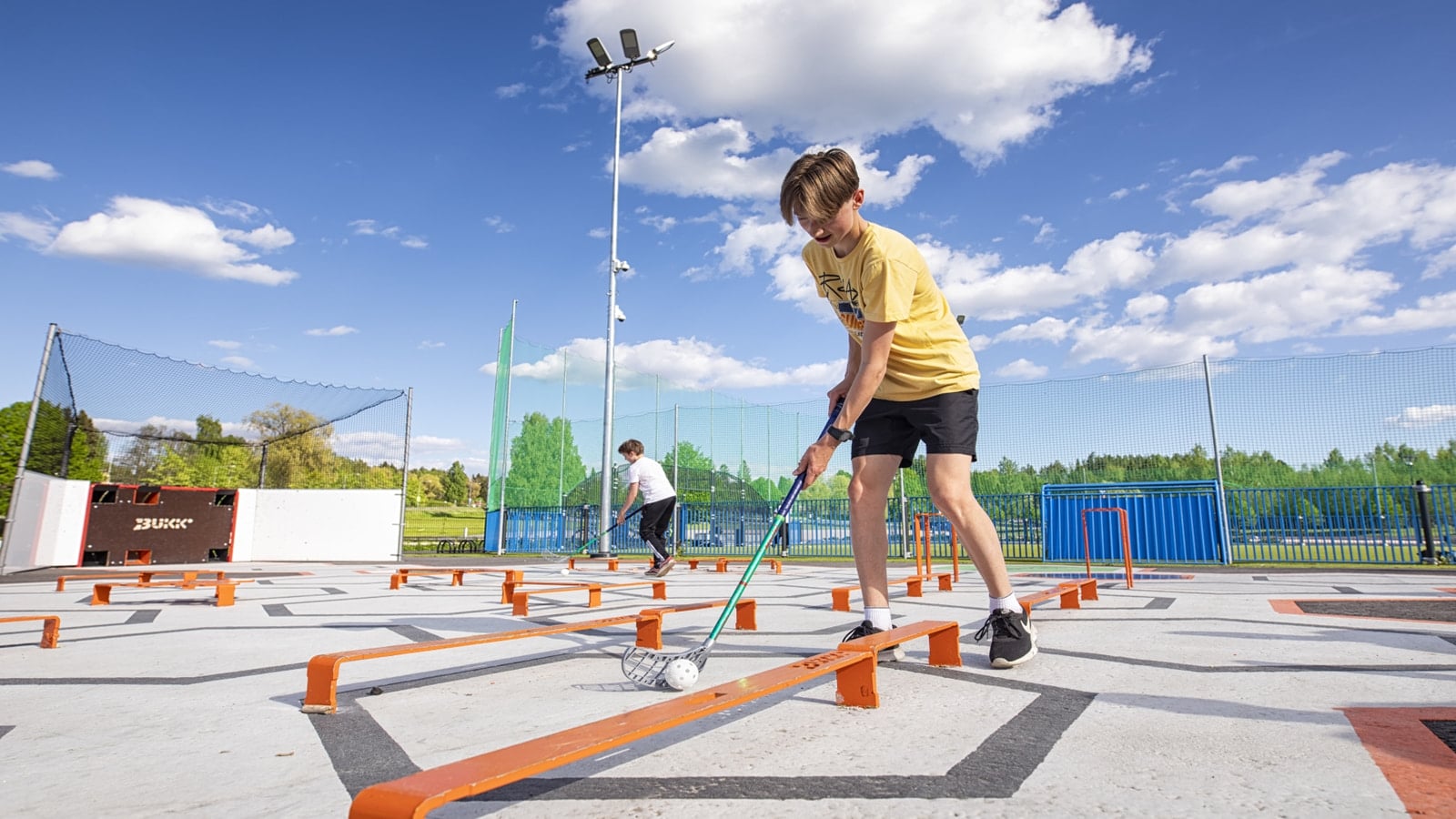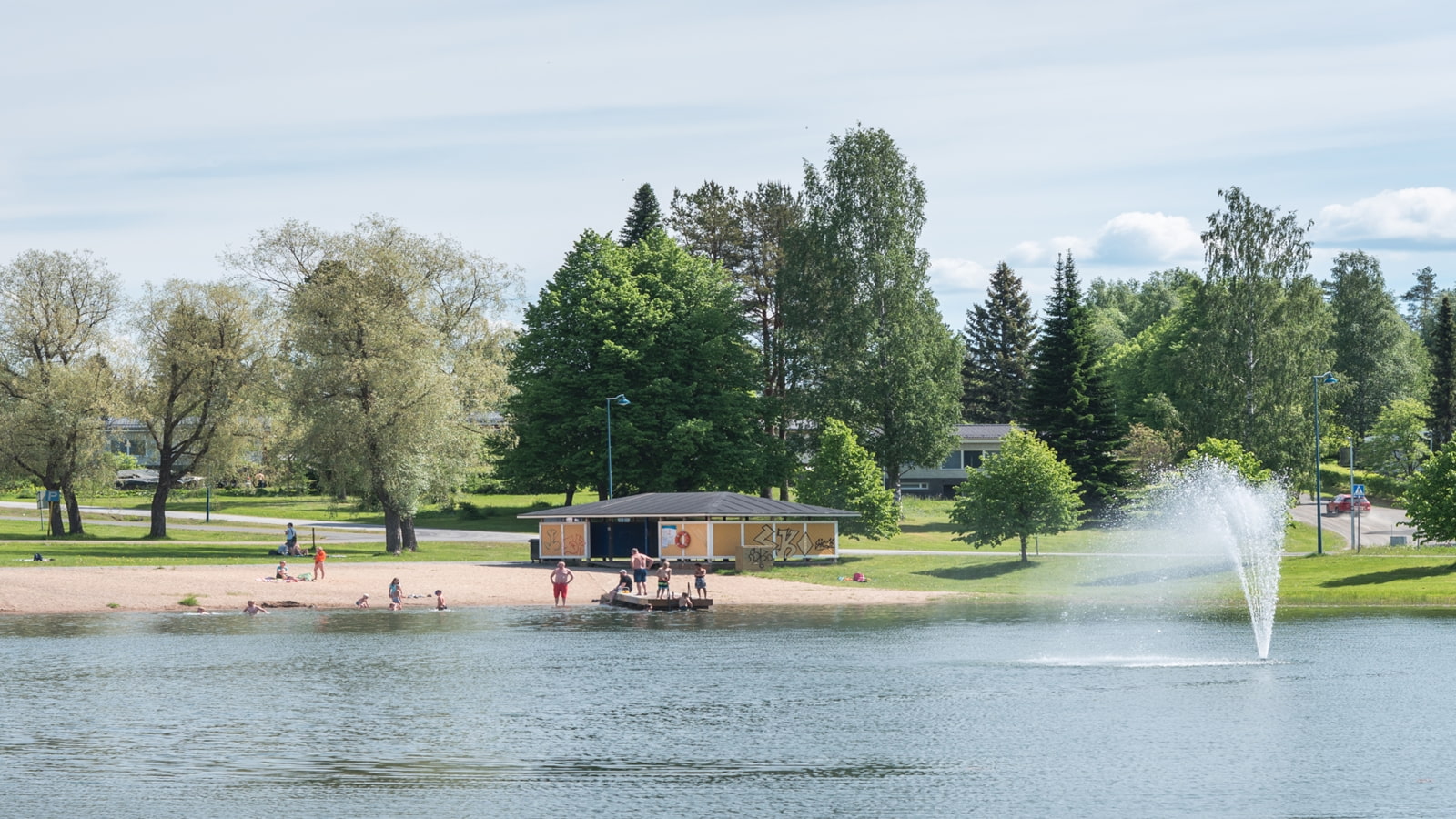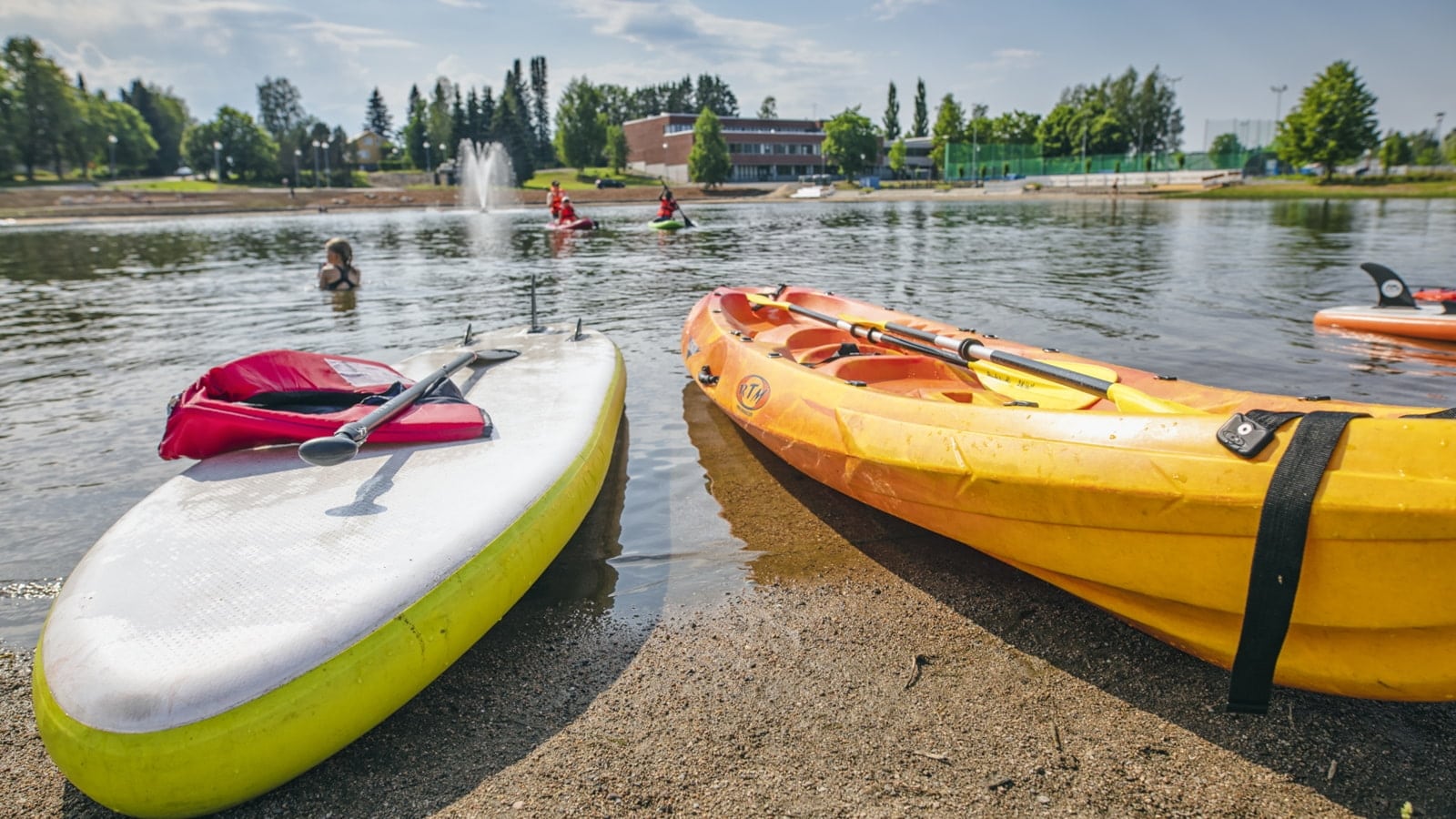 The exercise park and Lido
Distance to the target from Kompassinaukio in Jyväskylä:
Lukkoilantie 13A
42100 Jämsä
Paikallinen sää
Lämpötila: 7.4°C Bright, klo 07:00
The exercise park and Lido
The Lido exercise park is a splendid sports park in the city centre. It offers great opportunities for sports and recreation. In the lido area you can play basketball, beach volleyball, as well as sports suitable for small play areas, such as boccia and petanque.  The gated multipurpose arena is a great venue for football and floorball, as well as other team sports. On the popular Pump track in Himos-Jämsä you can balance on bicycles, BMX bikes, scooters and skate boards, as well as roller skates.  On Finland's largest outdoor Bukk Off Ice field, you can train your bat technique, balance and motor skills. In the Maauimala Lido area, there is also a swimming beach, a sun terrace, an outdoor gym, a playground and across the road, the Traffic Park favoured by children, where you can find traffic lights, a gas station as well as a roundabout – all familiar from actual traffic.  The Lido exercise park offers activities for the whole family.