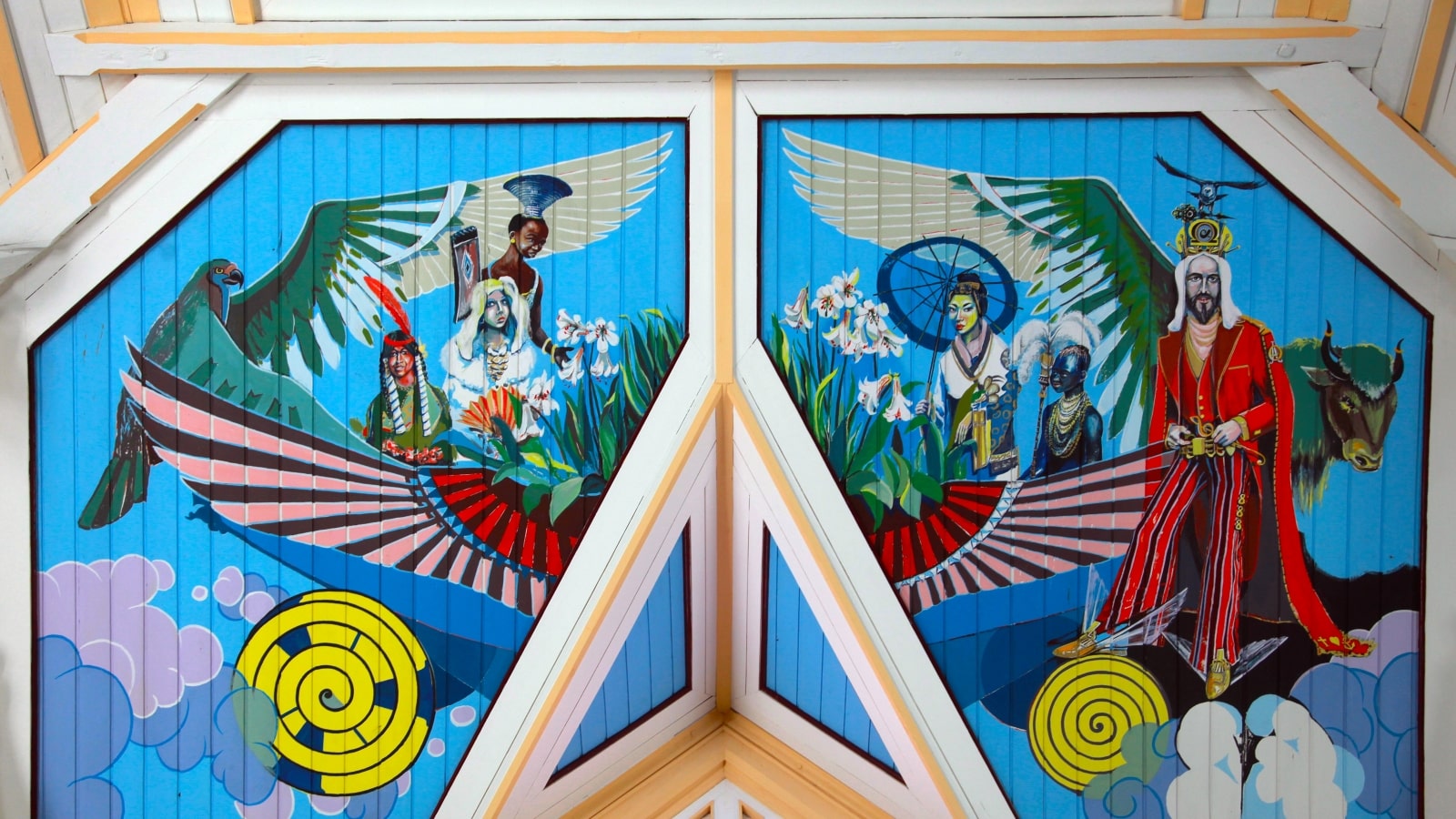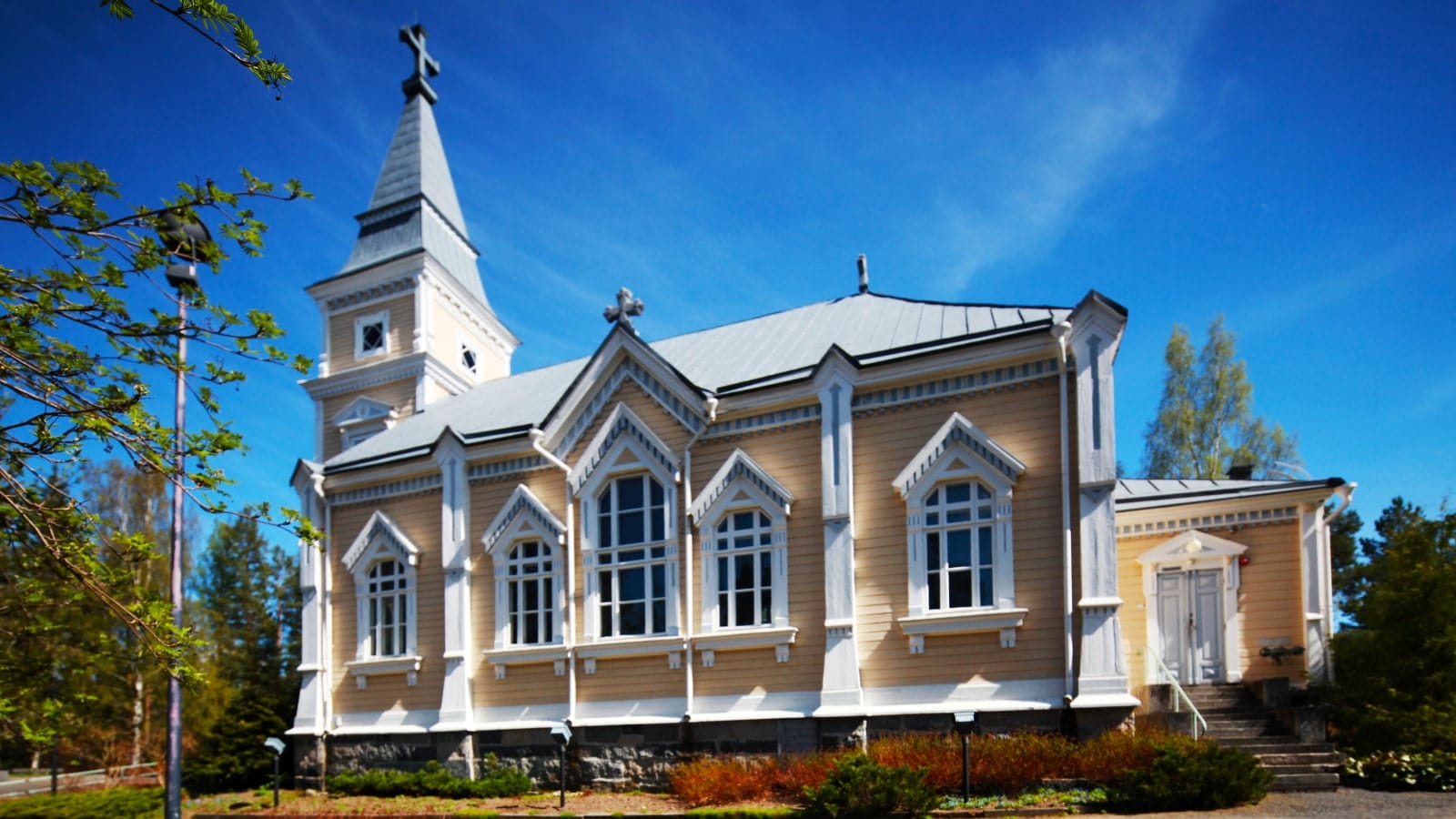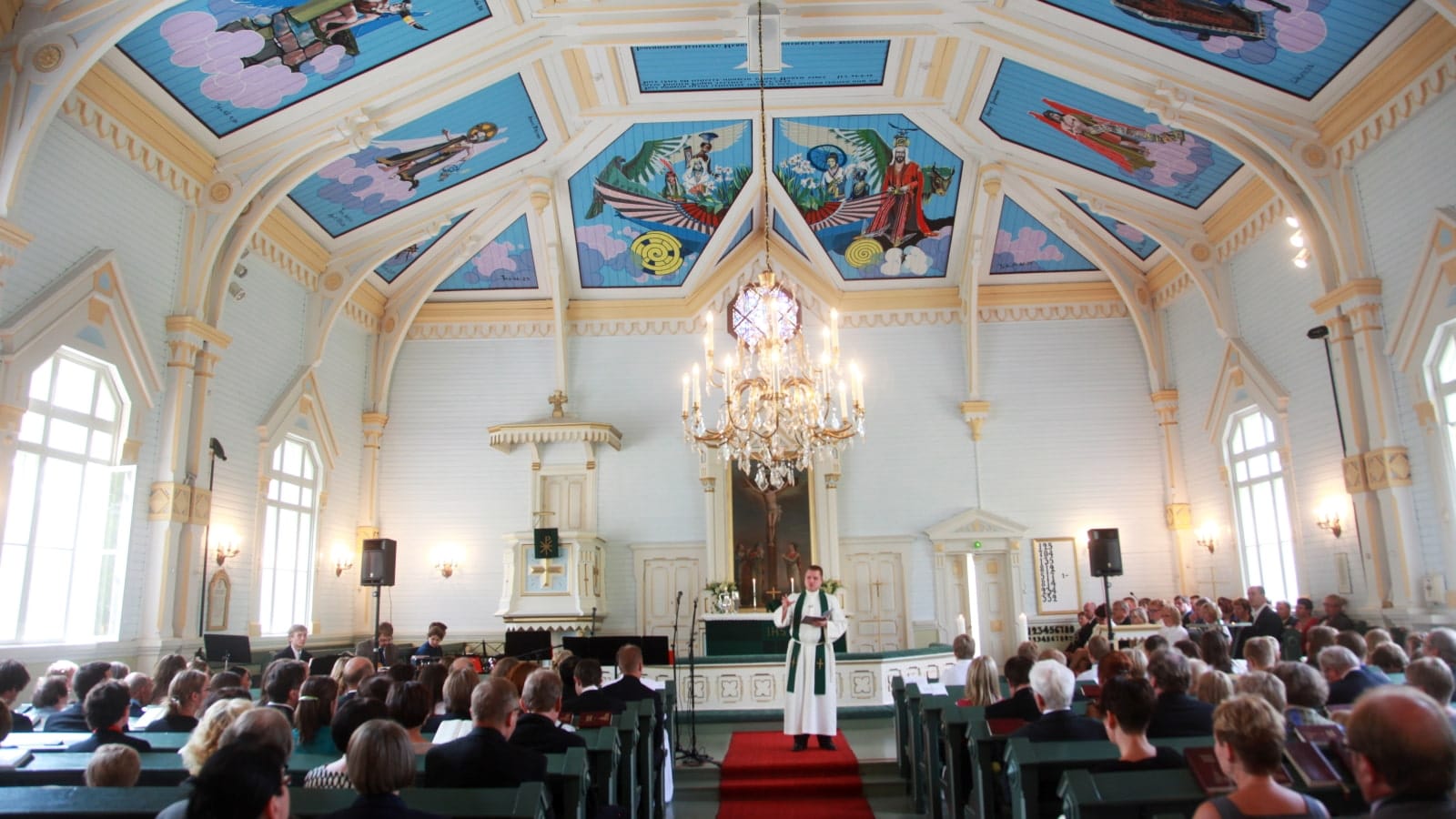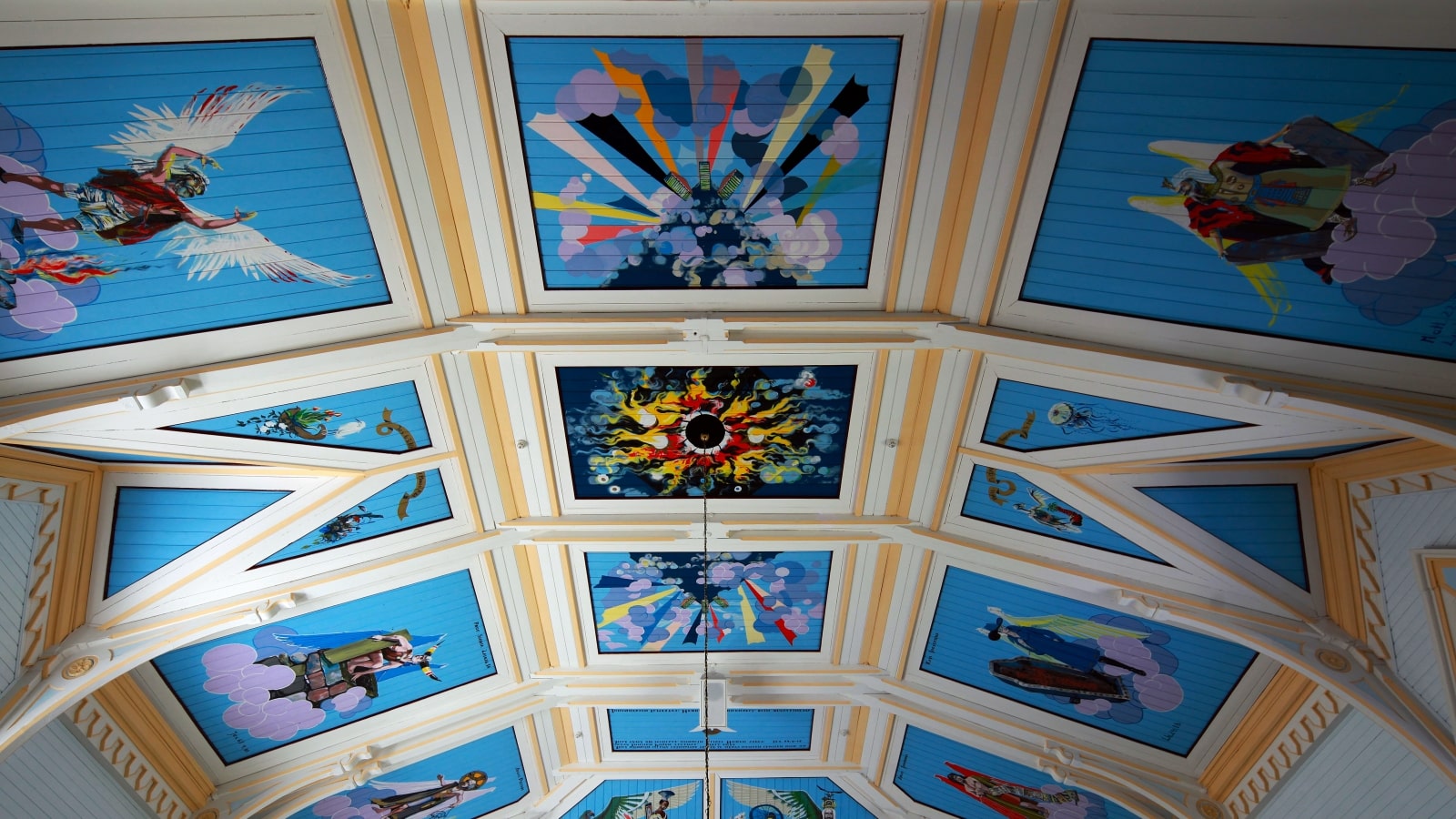 Distance to the target from Kompassinaukio in Jyväskylä:
Salomonin tie 5
41660 Toivakka
Paikallinen sää
Lämpötila: 12.6°C Broken, klo 03:30
Toivakka Church
The church at Toivakka is famous for Pellervo Lukumies' frescos (1972–73). These colourful paintings did not find a home without some dispute. It is said that the pastor of the day took away the keys from the painter after seeing the first picture, saying… 'And I'm not going to preach in a circus!'
This did not stop the painter. He asked his assistant to climb up to the roof, enter through the bell tower window, and come down to open the door – and lo and behold, there they were, inside!
Single-minded and a true original, Lukumies got on with his work. Finally, he got the parish council behind him and, exhausted, the pastor moved on.
Nowadays the paintings are a matter of great pride for Toivakka.
In the summer of 2021 the roof was renewed and the exterior walls were painted. The church will be 141 years old in November 2023.
Designed/built in year
1882
Designed by
L.I. Lindqvist
Others of the same type