Midsummer magic in the Jyväskylä Region
Midsummer is a celebration of summer solstice. There is plenty to see and experience in the Jyväskylä Region this Midsummer, whether you wish to spend Midsummer relaxing in lakeside saunas, or in the pulse of fun activities and city life. Go on a refreshing cruise, book a pampering package or witness the magic of nightless night watching a bonfire in Jyväskylä Region, in the Finnish Lakeland.
#visitjyvaskylaregion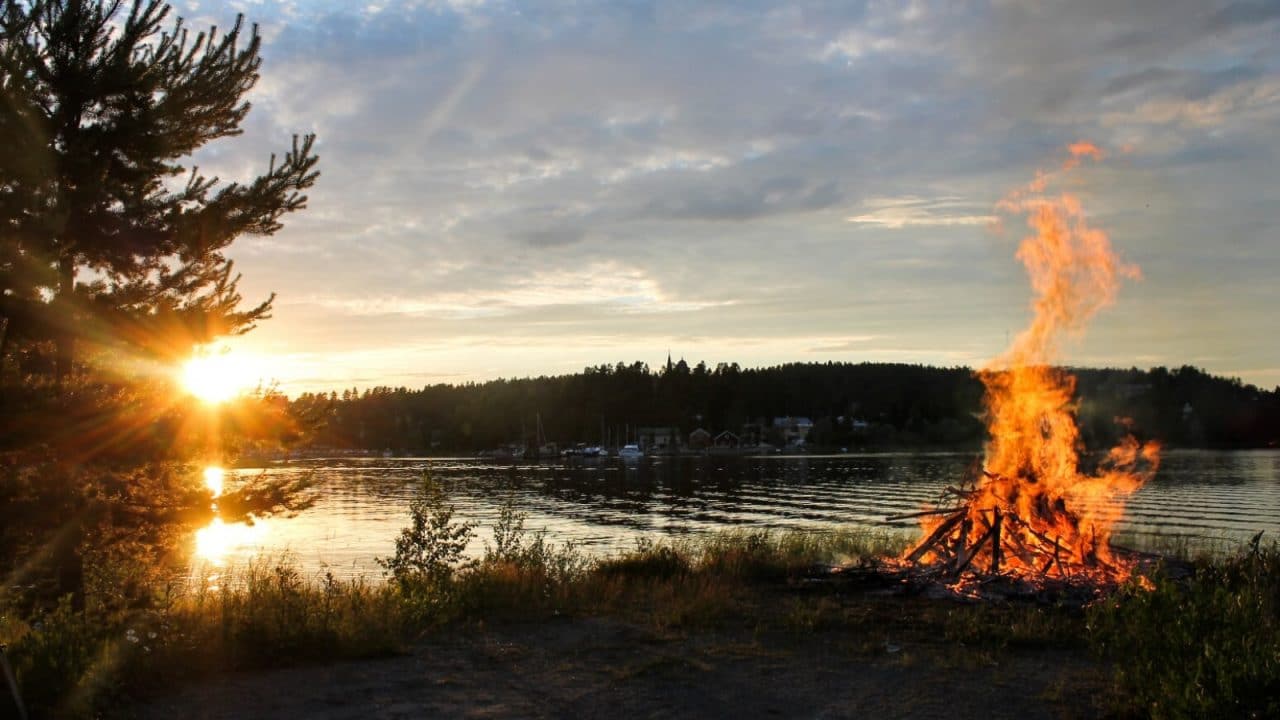 Midsummer bonfires
The lovely warm glow of traditional Midsummer bonfires is an authentic Finnish experience of summer. On Midsummer's Eve 24.6. the bonfire lights up in Camping Nyyssänniemi in Keuruu, after which Midsummer continues in a Finnish way: with karaoke. Admission to the event is free!
Midsummer can also be celebrated at the Valkola beach in Laukaa. The bonfire will be lit on the beautiful lakeshore on Midsummer's Eve at 6 pm, and a kiosk will be open during the evening.
The bonfire can be enjoyed at Vanha Laivuri café in Keuruu on Midsummer's Eve at 7.30 pm. After that the Midsummer celebration will be continued with live music.
On Midsummer's Eve on Friday, Uurainen will also be silent by the mesmerizing fire, when a bonfire will light up on the shore of Lake Kyynämöinen, at Talasniementie 25, 41240 Uurainen. Sausage and coffee are available at a hut.
On Midsummer's Eve, a bonfire will be lit at Ränssin Kievari in Jyväskylä. The bonfire will be lit around 8.30 pm after Ränssin Kievari's own play. There is also a buffet at the traditional Midsummer event.
At Peurunka's Midsummer in Laukaa, the bonfire will be lit on Midsummer's Eve at 9 pm. Midsummer dances are also held at the beach stage, and a Midsummer buffet is available at the restaurant.
At Vehryt Nouka in Jyväskylä, Midsummer will be celebrated with live music and street food. The bonfire will be lit on Midsummer's Eve at 9 pm.
The Midsummer bonfire can also be experienced at Hotel Keurusselkä on Midsummer's Eve. The bonfire lights up at ten in the evening. Before the bonfire lights up, the barbeque dinner and the gentle steam of saunas can be enjoyed.
In Multia, Camping Sinervä's Midsummer bonfire will be lit on Midsummer's Day, June 25th from eight o'clock in the evening. There will also be live music at the event, so the true Finnish Midsummer atmosphere is guaranteed.
Photo: Milla Santala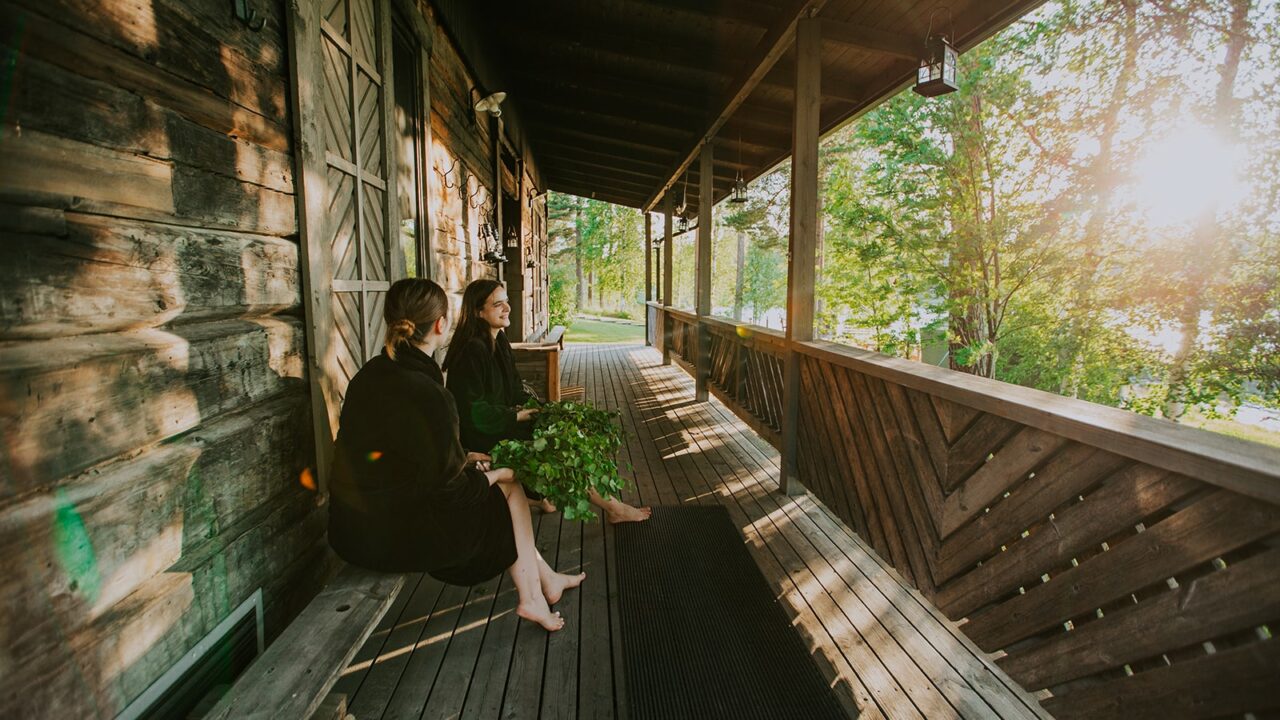 Midsummer in Finnish sauna
Sauna is crucial to the Finnish summer, so what would Midsummer be without the steam of a sauna? The traditional sauna experience can be experienced in Hankasalmi Museum Village, where Savutupa's Midsummer is celebrated on Sunday 26th of June. The sauna room decorated with aspen leaves, and the accompaniment of Olga Kolari's Finnish zither music – this is the traditional Finnish Midsummer.
Sauna Region Week, which has already become a tradition, is the highlight of this year's Midsummer. This year, there will be a sauna in the world's largest smoke sauna, ceremonial foot baths and much more! Check out the Sauna Region Week program and continue Midsummer for another week.
The novelty of this summer is the Water Park at Peurunka, which attracts Midsummer celebrants. On the eve, energy is released in the water park, then the Midsummer continues with dancing in and admiring the bonfire. On Midsummer's Day, of course, the smoke sauna and the beach sauna will be warm for those staying in Peurunka. Peurunka's favourite, the spa department, is also open during Midsummer!
Photo: Julia Kivelä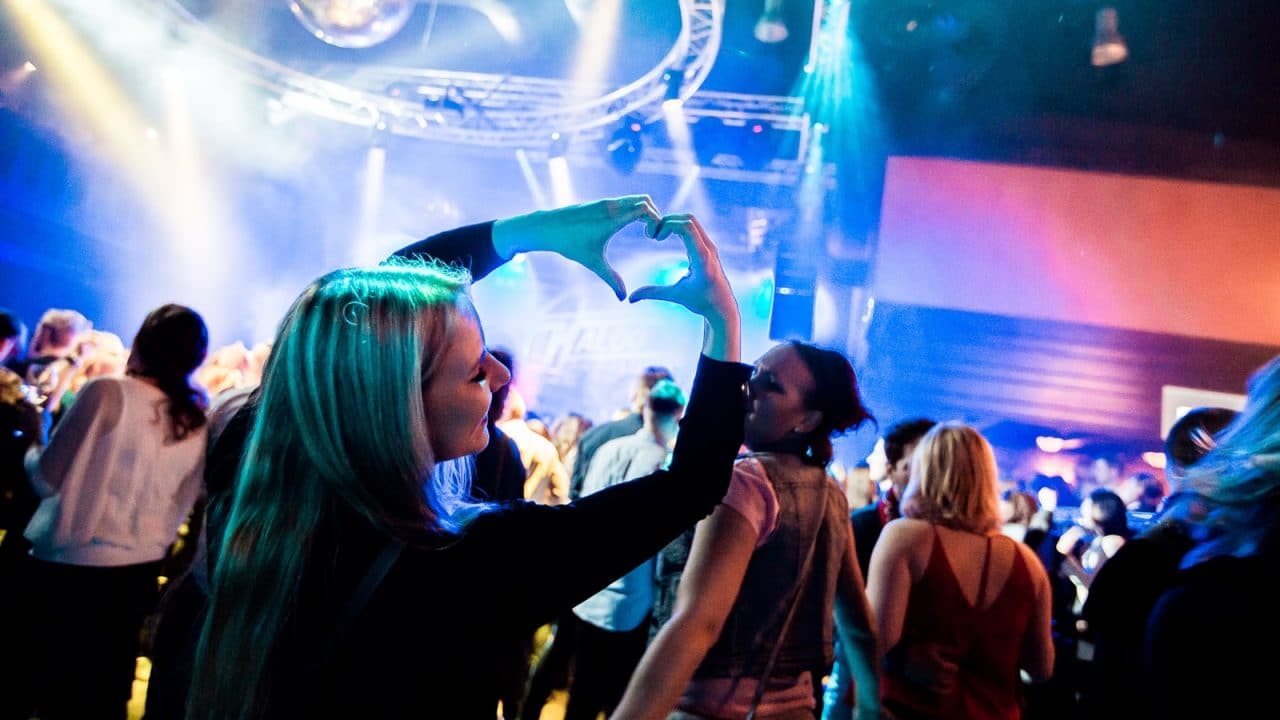 Party like a Finn
One of the most legendary Midsummer events popular among youngsters in the Jyväskylä Region is the famous Himos Juhannus Midsummer Festival in Himos-Jämsä, which will be held again from 23rd to 25th of June 2022. People all over Finland gather at Himos on Midsummer and no wonder: the event will feature an array of leading Finnish artists. This year, pop star Antti Tuisku, dynamic duo JVG and Jyväskylä's own rapper Gettomasa will take the stage.
Photo: HimosLomat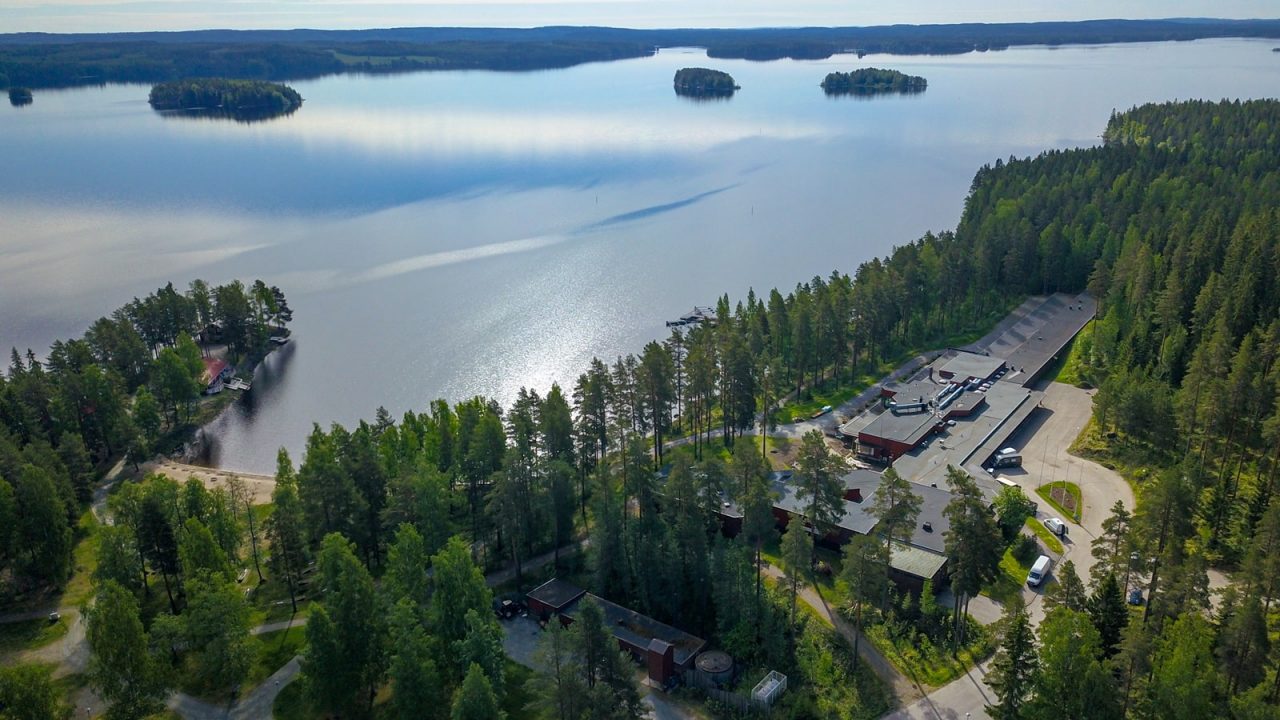 Dance pavilions bring Finnish romance
Finns, especially the older population, tend to make summer a bit more rustic and romantic by going to open-air pavilion dances. There will be Midsummer dances on Midsummer's Eve and on Midsummer's day at Hankasalmi Pavilion in Hankasalmi. The lovely singer Suvi Teräsniska, Finn's the all time favourite rock band Popeda and several other artists will be performing.
For two consecutive days, Midsummer pavilion dancing will take place in the breathtaking lake scenery of Hotel Keurusselkä in Keuruu. June 25th and 26th the event includes karaoke, dancing and singing!
On Midsummer's Eve it is possible to dance to J.A.L.O. Jussi Antero Lammela Orchestra's songs in the Steam Locomotive Park in Haapamäki.
In Jyväskylä, dance pavilion romance is available on the Kuikka Dance Pavilion on Midsummer's Day on 25th June from 8 pm onwards. Listen to some Finnish dance classics and get in the dance pavilion mood!
Photo: Hotel Keurusselkä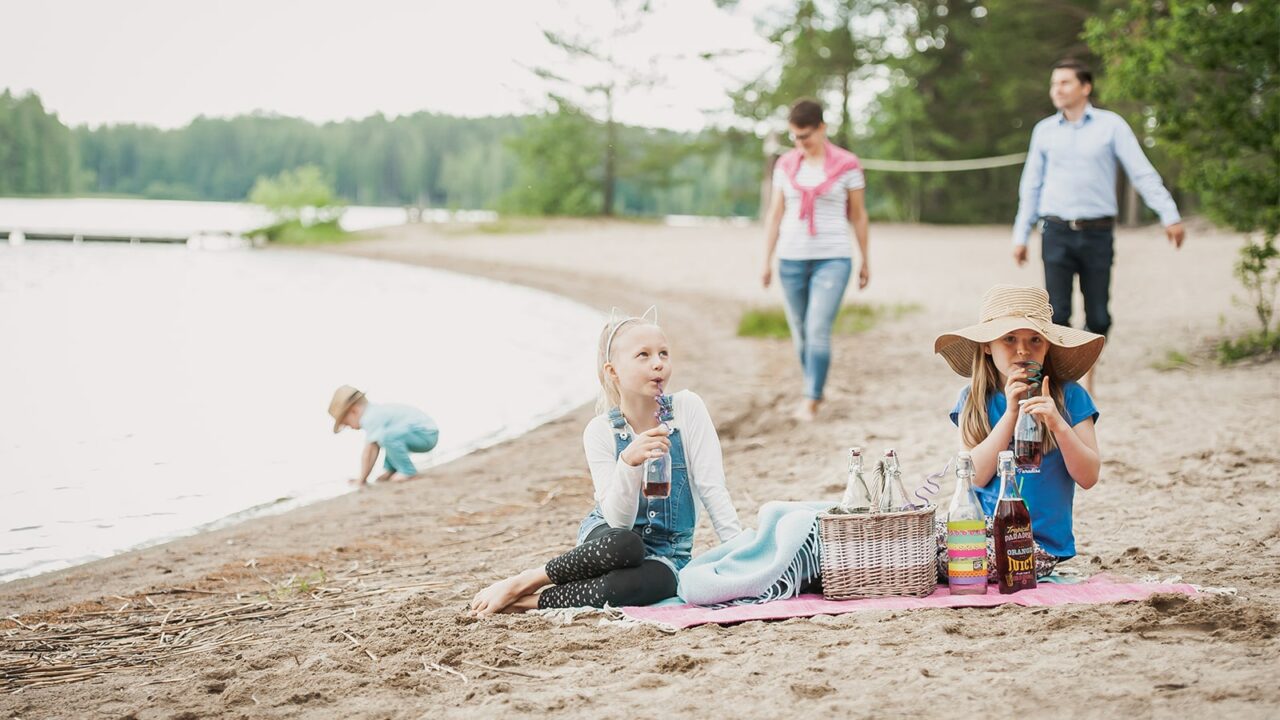 Holiday packages and summer accommodation
Planning a vacation can sometimes feel stressful. Ready-made holiday packages make life easy, as they have everything ready and you can focus on the essential part: relaxation. In Piispala, just over a hundred kilometers from Jyväskylä, you can book a holiday package for June 23rd-26th. The package includes full board with three meals a day, accommodation and guided activity trials daily.
Varjola in Laukaa offers a real country Midsummer with its lovely accommodation package from 24th to 26th June. Package includes Midsummer sauna with Jacuzzi, tasty dining and the celebration culminates, of course, with traditional Midsummer dances!
In the glass igloo of Revontuli Resort, you will spend a memorable Midsummer. Just imagine the lake landscapes with its green birches opening up behind the glass walls!
When looking for a place closer to Jyväskylä city center, the Scandic Hotels in Jyväskylä are always a good option. The whirlpools of Scandic Laajavuori's spa department and the magnificent location of Scandic Jyväskylä Station and Scandic Jyväskylä City attract the city holidaymaker – it is easy to pop down from the city centre to Harju Ridge, the Green Loop, Jyväsjärvi Rantaraitti Lakeshore Route or the Tourujoki nature trail.
Photo: Piispala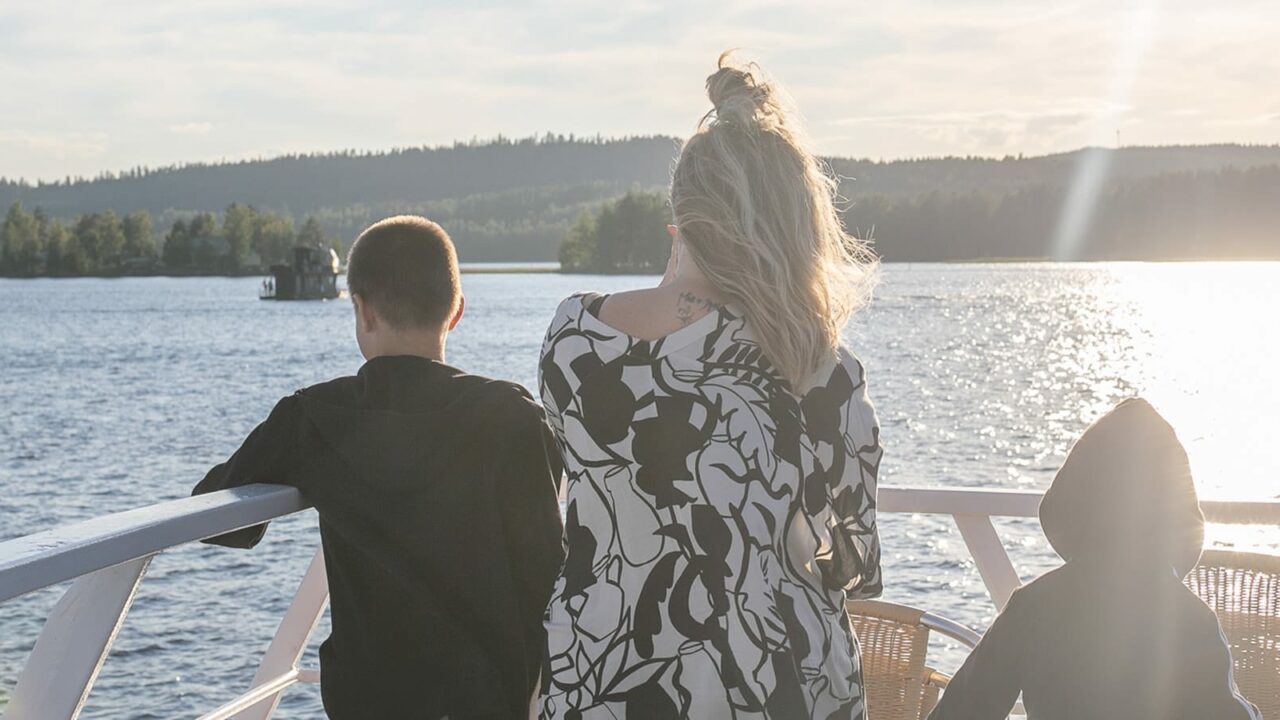 Midsummer cruises in the Finnish Lakeland
Midsummer is wonderfully spent on a summer cruise in the traditional lakeland sceneries of Lake Päijänne. Päijänne-Risteilyt Hilden has three Midsummer cruises during Midsummer. On Midsummer's Eve, there are two departures – day and evening departures – and on Midsummer's Day there is a day cruise.
Keuruu's historic paddle boat m/s Elias Lönnrot (named after a famous collector of traditional Finnish oral poetry) also presents the Finnish Lakeland sceneries with Midsummer cruises, of which there are as many as three on Midsummer's Eve. Delicacies and refreshments can be found in the ship's bistro!
Photo: Kerttu Pylvänäinen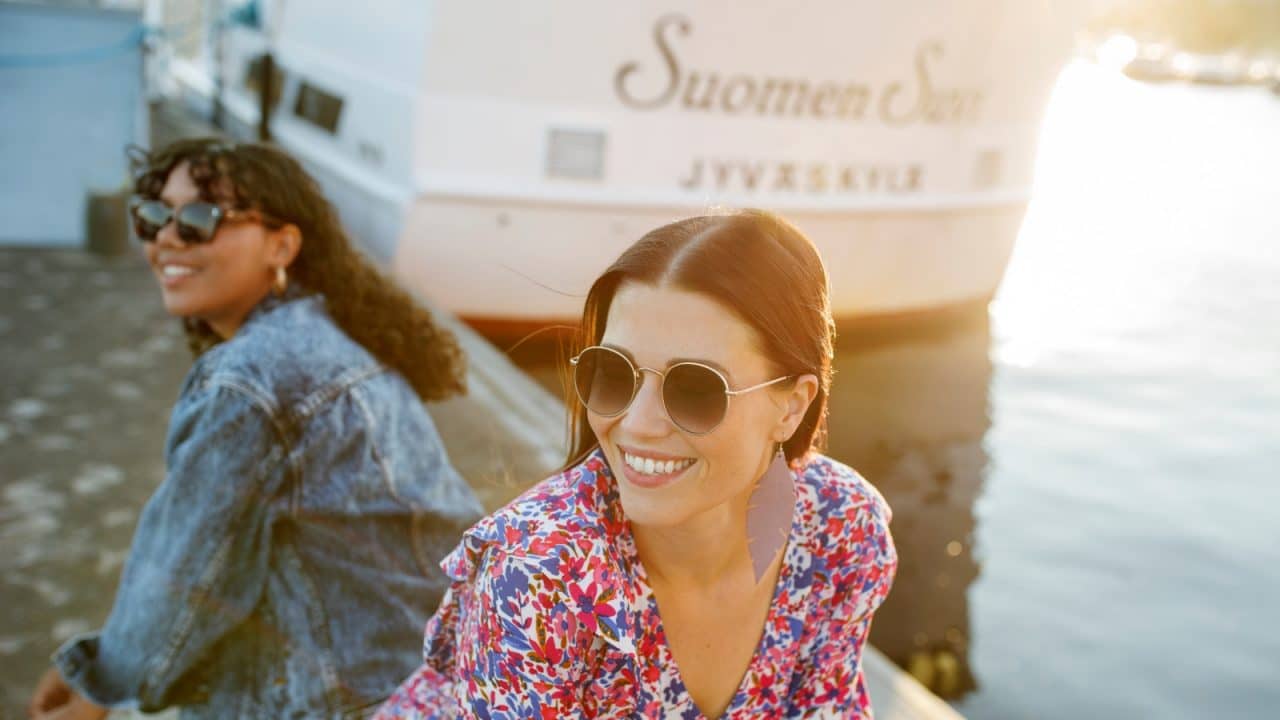 Summer in the Jyväskylä Region
Perhaps the stay in the Jyväskylä Region should be even longer than just the Midsummer? Why not check out what is going on right NOW in the Jyväskylä Region, and be inspired by spending the summer in the Finnish Lakeland.
Photo: Hanna-Kaisa Hämäläinen
You might also be interested in…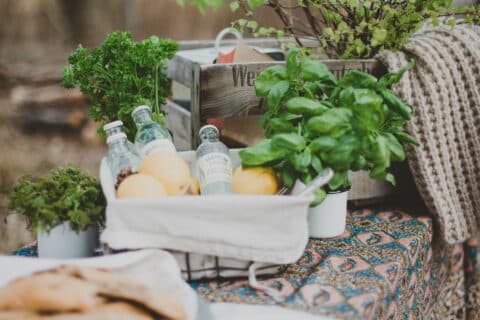 Summer cafes and restaurants in the Jyväskylä Region
Jyväskylä Region is beautiful in the summertime, and what is better than to enjoy a delicious lunch, dinner or a cup of coffee at the best summer cafés and restaurants in the region?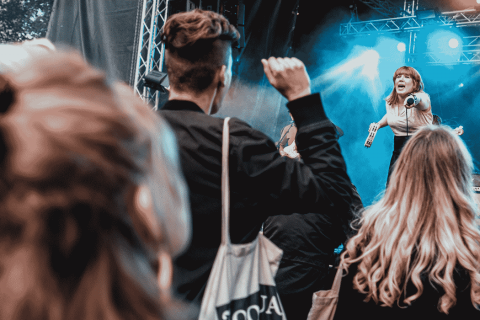 Upcoming events in the Jyväskylä Region
See the upcoming events in the Jyväskylä Region and pick your must-sees!
Nature destinations in the Jyväskylä Region
Explore the wonders of nature in the Jyväskylä Region, Finnish Lakeland.