Local delicacies
Artisan ice cream, organic coffee, Finland's favourite liquorice, genuine cheddar cheese… Jyväskylä Region produces a wide variety of delicacies, which you may try in a restaurant or cafe, or take home to enjoy later. Have a look at our list of local produce which are all worth a try.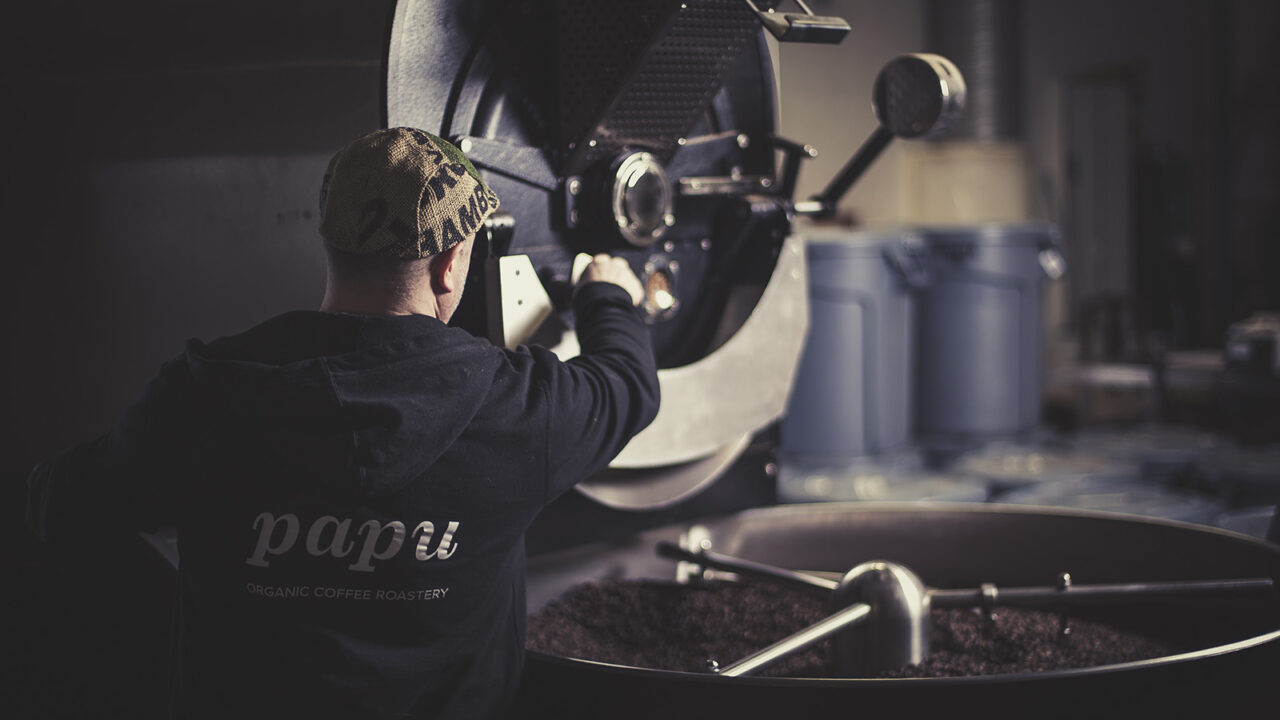 Coffee, tee, juice and wine
If you are aching for coffee, pay a visit to Paahtimo Papu, a coffee roastery. Hand-roasted Papu organic coffee is served at many local cafés and also sold in many local grocery stores and boutiques.
For a tea aficionado, the number one treat to take home is the Teeleidi's Jyväskylä tea, available at many local grocery stores and boutiques. Teeleidi's many tea brands may be enjoyed at the company's cosy tea room in Kramsunkatu as well as in many local cafes and restaurants, for instance in Minna Bakes cafe in Vaajakoski, Jyväskylä.
Fresh berry juices produced at Ylä-Porkkala Farm in Jämsä are great for quenching thirst. The products may be bought, for instance, from local grocery stores. You can buy also locally produced wines in the Lakeland Region. Uusi-Yijälän Vineyard in Jämsä produces wines that drink well with and without food, and pairs with any dessert, too. All of their wines can be bought at Uusi-Yijälän Wine Shop.
Photo: Paahtimo Papu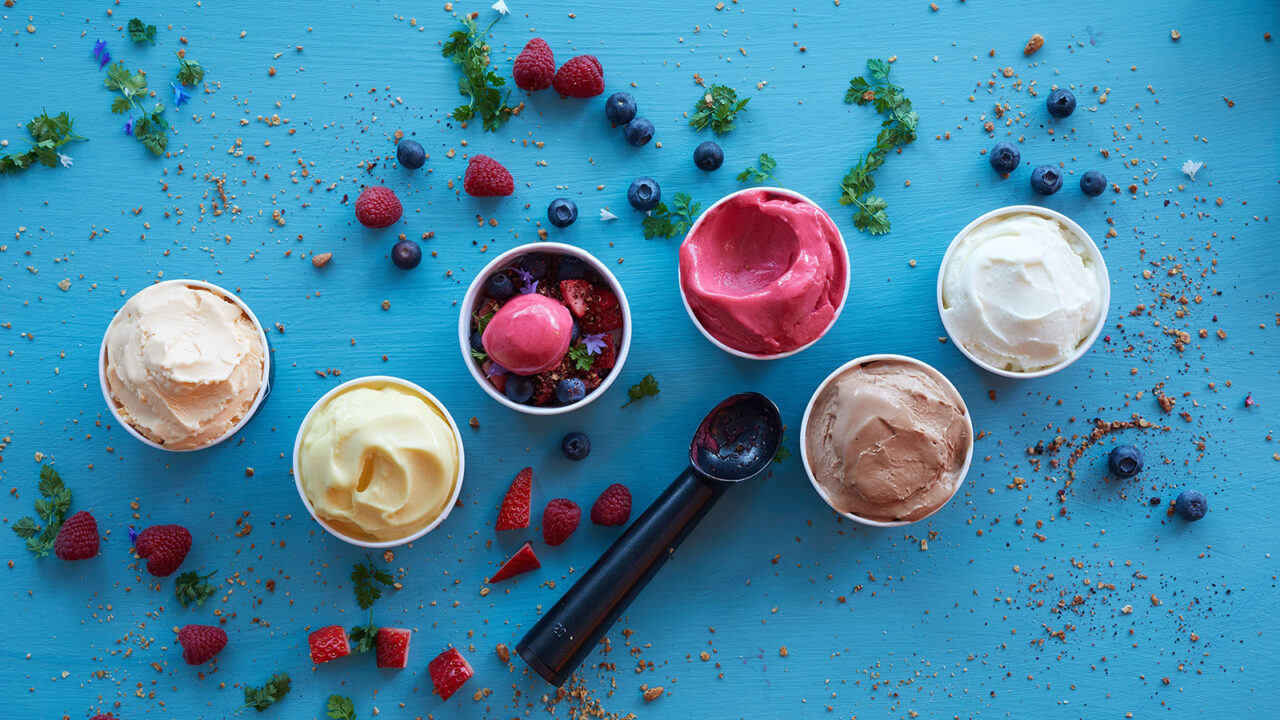 Ice cream, sweets, and honey
Ice cream company Art Gelato makes tasty gelato-type handcrafted ice creams and sherbets in their factory in Jyväskylä. You can taste the ice creams made of fresh ingredients and nature's seasonal goods, for instance at the atmospheric Toivola Old Courtyard and at Musta Magia boat restaurant in Jyväskylä port.
Also Liisankankaan Jäätelö produces gelato-type ice creams and sherbets in a small family-owned farm in Pihtipudas. The main ingredient, milk, is fresh from the farm's own cowshed. Liisankangas ice cream is sold in the company's ice cream kiosks in summer all over the Jyväskylä Region.
Sweets have been manufactured in Vaajakoski in Jyväskylä, since the early 1920s. Chocolates and Finland's favourite liquorice is still made in the factory, which was named Panda in the 1950s. Panda sweets are sold in grocery stores and kiosks and the factory shop in Vaajakoski sweets factory.
Also CandyWell in Kivijärvi with their salted liquorice and fruit-flavoured sweets will tempt your sweet tooth. Their products are sold in local grocery shops.
Herkkulauantai chocolates are handmade in Tikkakoski, Jyväskylä. The beautiful mouth-watering chocolate confections are available at Restaurant Pöllöwaari in Jyväskylä. Around Easter and Christmas a local flower shop Ruusupuu in Jyväskylä stocks for the chocolates, too.
Honey and treacle lovers will no doubt love Pihtiputaan Mummo's honey and tar treacle. Both products are sold in local shops in Pihtipudas.
Photo: Art Gelato / Mikko Mäntyniemi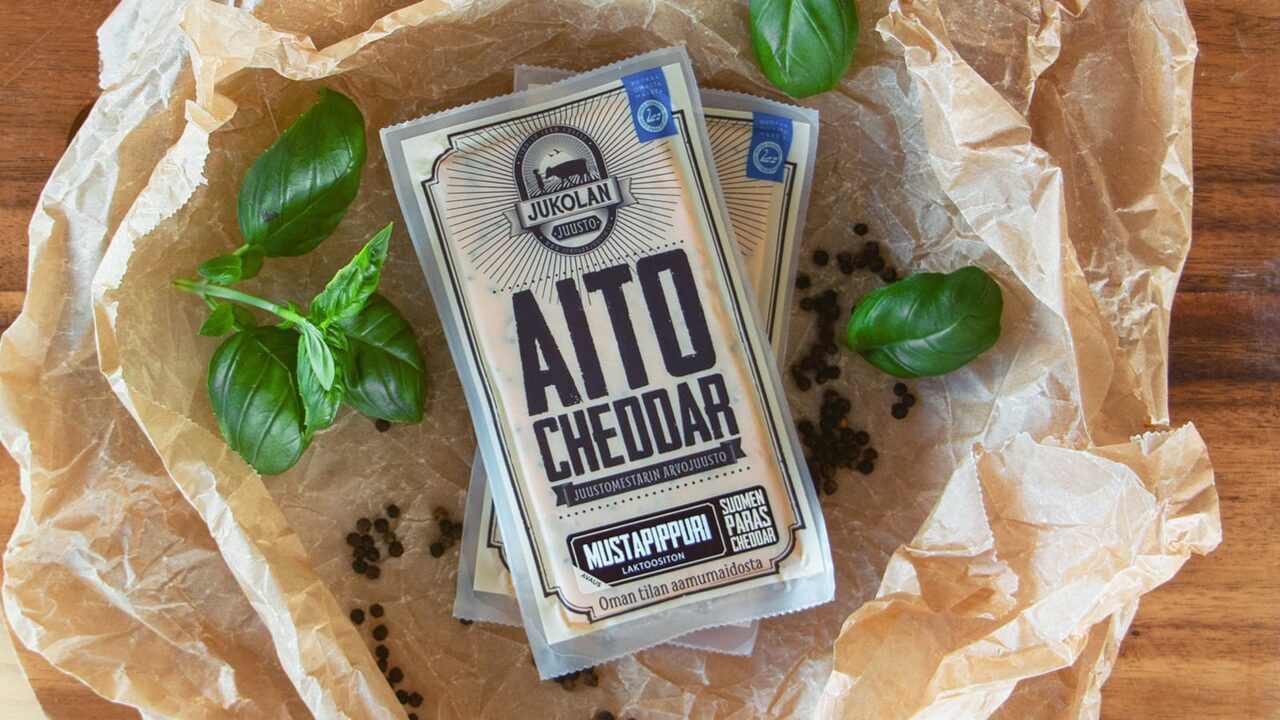 Cheese, fish, and meat
The best cheddar in Finland is made in Leivonmäki in Joutsa. At Jukolan Juusto cheesery, morning milk from their own dairy farm is converted into cheddar by traditional cheesemaking methods. The cheddar is used by many restaurants in their dishes and also by Karoliinan Kestikievari, an inn, which lies in the same building with the cheesery in Leivonmäki. In addition to Leivonmäki cheesery, Jukolan Juusto cheddar is sold in most grocery stores.
Komppa-Seppälä Organic Farm in Korpilahti, Jyväskylä, produces handcrafted Järki Särki tinned foods. Delicious and ecological fish products have drawn a lot of attention in many food competitions and they were awarded with a gold medal at the Finnish Championships in Food Craftmanship. Järki Särki tinned foods are available in most grocery stores.
Several farms in Jyväskylä region raise beef cattle; you can taste their produce in local restaurants or by directly from farm shops. Restaurant Harmooni, with focus on local food, serves Highland cattle meat from Jämsä-based Karisalmi Organic Farm and mangalica pork from Kohonen Farm in Petäjävesi to mention but a couple of delicacies in their menu. Local food is the preferred option in many restaurants in the northern part of the Region, where you can enjoy meat produced in local farms. Beef is sold directly from a farm shop, for instance by Kalmari Farm in Kivijärvi, Vanhantalon Hereford in Pihtipudas, and Ruuska Hereford in Viitasaari.
Photo: Jukolan Juusto
Cereal and grain products
Kumpunen Farm in Petäjävesi grows organic oats, barley, rye and wheat. Their grain is turned into organic rolled oats, among other things, and are sold directly from the farm and Direct Sale Heinähattu in Petäjävesi.
A loaf of local bread is always a nice treat to take home. Bread made of grain grown in the Jyväskylä Region and baked by JyväsPakari is sold in the company's bakery shops in Seppälänkangas in Jyväskylä and Lievestuore and also in local grocery stores. Other local bakeries include the traditional Ruthin leipomo, Elonen Oy, and Palokan Perinneleipurit Oy.
Photo: Ruthin Leipomo / Anna Ruotanen