In Jyväskylä, in the middle of the most beautiful Finnish Lakeland and its surrounding municipalities, you have exceptionally extensive possibilities to swim both outdoors and indoors. You can enjoy the beaches around the year: a part of great beaches are changed in the winter into ice swimming places. Also, swimming pools and spas are at your service around the year – welcome to enjoy swimming and feeling good in the Jyväskylä Region!
The beaches
On a hot summer day, it feels wonderful to take a refreshing swim in a lake in the city. Located in the heart of Finnish Lakeland, the Jyväskylä Region offers a wide selection of beaches. Alone in Jyväskylä there are altogether 34 beaches maintained by the City and when this number is added by the number of the beaches in the surrounding municipalities, the total number of the swimming options will be close to one hundred. Take your pick and enjoy the beautiful scenery with all of your senses. After a refreshing dip, it is lovely to go to the sauna to warm yourself.
Take a closer look at the Jyväskylä Region´s beaches with the help of a map!
Photo: Julia Kivelä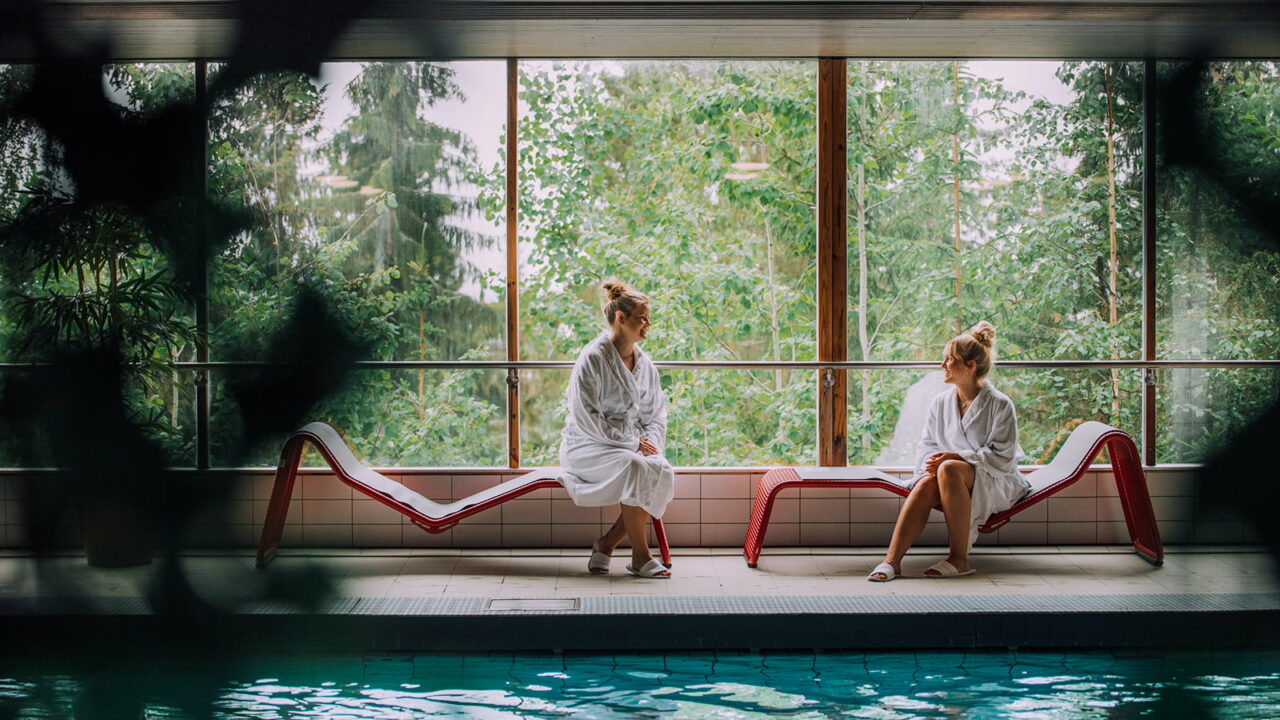 Spas and swimming pools
You will forget the busy life and worries in your daily life in the warm spa waters, relaxing saunas and luxurious indulging treatments. In the Jyväskylä Region, spa experiences are offered by Peurunka Spa and Scandic Laajavuori in Jyväskylä. In the water exercise centre AaltoAlvari you can enjoy both the spa department and the fitness swimming in the 50 meter´s pool. You can take a closer look at the Jyväskylä Region´s spas and swimming pools at the lower part of the page.
photo: Julia Kivelä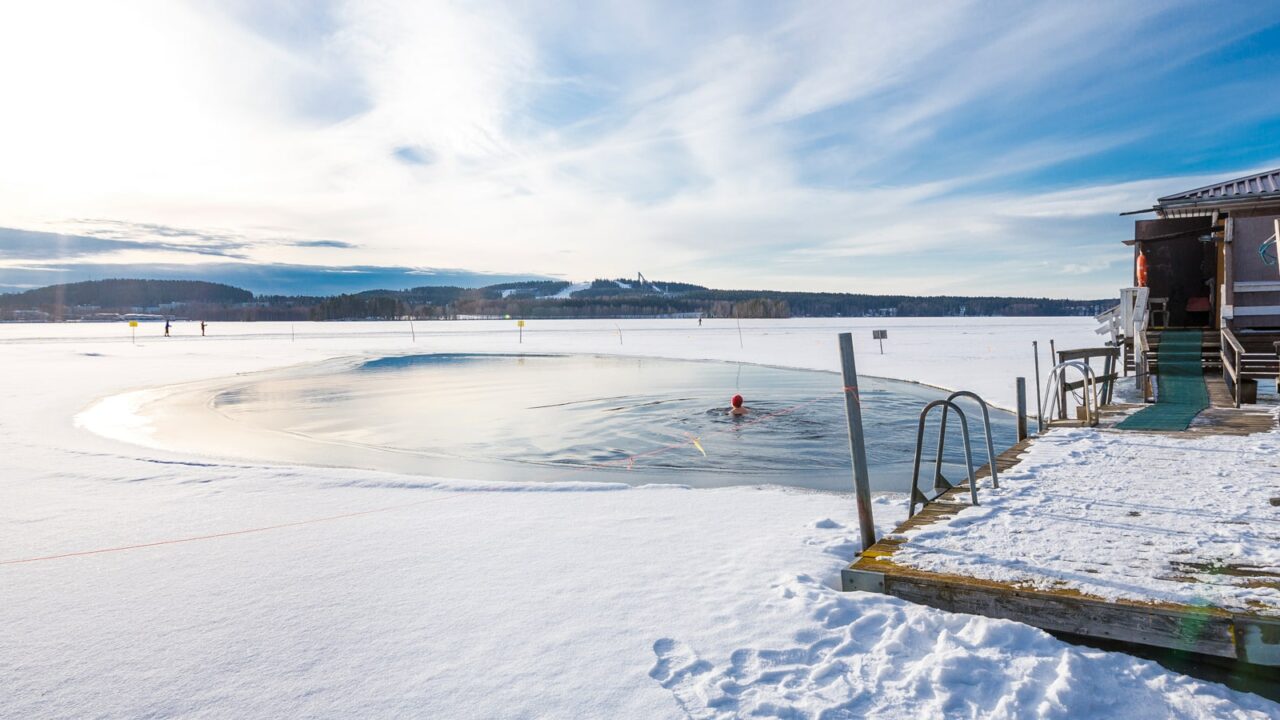 Winter swimming
A dip in the ice cold water will make you feel good throughout your whole body! The popularity of the winter swimming is based on the feeling of euphoria caused by the combination of the opposites, cold and hot are combined, when you switch from the hot sauna to the ice cold water. It is difficult to describe the feeling you have when you slowly get down into the freezing water – you will have to experience it yourself. You can try out the winter swimming safely in the holiday resorts such as Revontuli Resort.
You should read the instructions given directly at the winter swimming place before going into the hole in the ice. You must always be careful: don´t jump into the water with your head ahead and keep your head above the water surface. The access to the ice swimming place may be slippery. If you suffer from cardiovascular diseases, contact your doctor before you try winter swimming. You must not go into the hole in the ice under the influence of alcohol, if you have a flu, fever or you are otherwise ill.
Photo: Tero Takalo-Eskola
Spas and swimming pools in the Jyväskylä Region