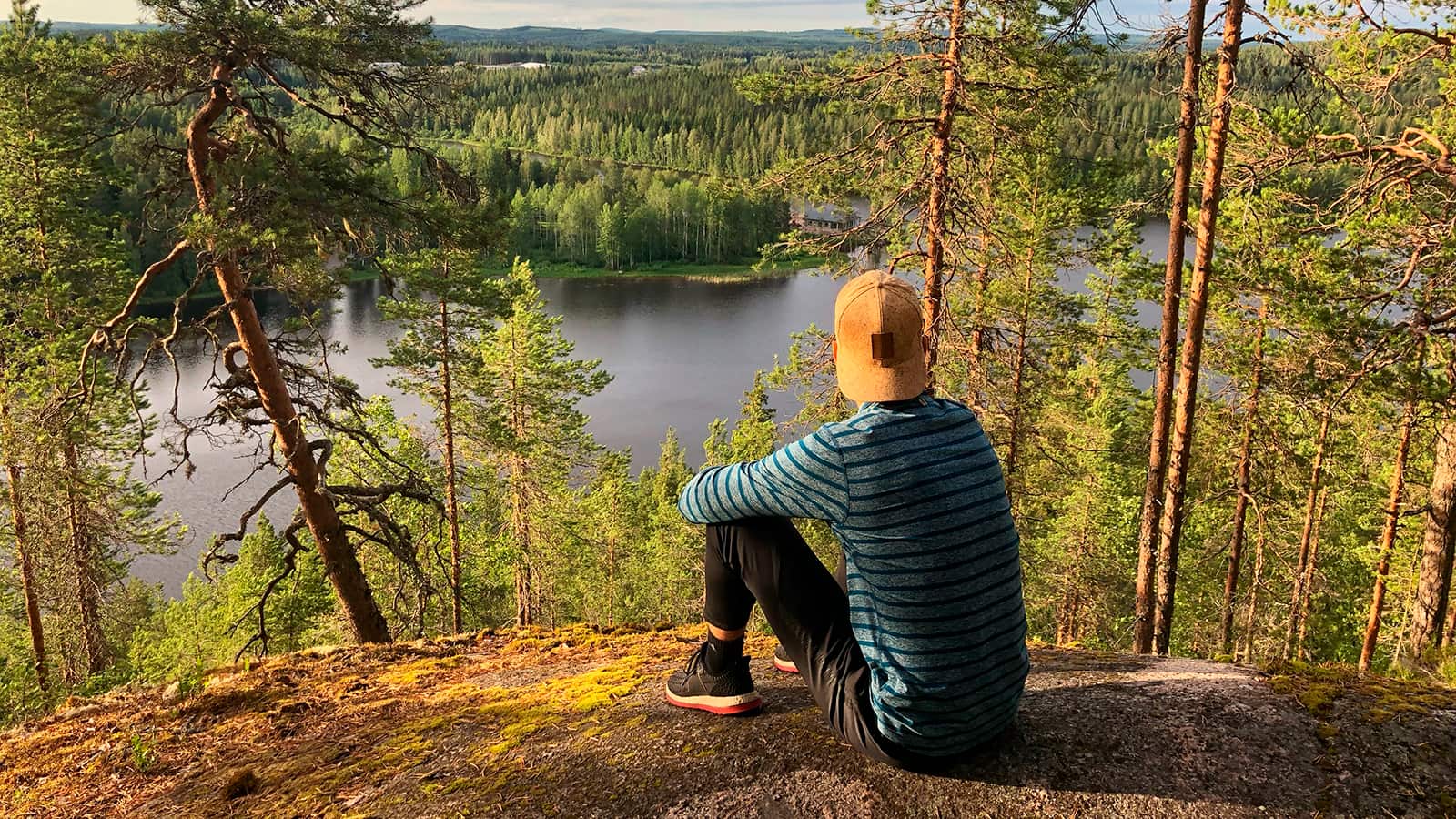 Distance to the target from Kompassinaukio in Jyväskylä:
Tärttämäentie 199
44100 Äänekoski
Paikallinen sää
Lämpötila: 6.7°C Broken, klo 19:17
Tärttämäki
Tärttämäki lookout spot is one of the highest places in the region with a stunning view over Keitele, Tärttälahti in Kuhnamo and all the way to the city of Äänekoski. Tärttämäki rises 100 meters above the lake Kuhnamonjärvi right next to it so the landscape is really beautiful.
You will find the best vantage point when you pass the bird tower and the radio mast on top of the hill. The path until the bird tower is easy, but the short paths on the top of the hill are more challenging.
Tärttämäki is located about seven kilometres from the Äänekoski centre. Drive about 2 kilometres on the Tärttämäentie road and then turn on the road towards the hill. There is a sign reading "Lintutorni", though at the moment the sign is in poor condition and indistinct. You should park your car about 200 metres from the junction. You can reach the top of the hill on foot or by bike by following the road that goes uphill towards the No entry sign. From there, you have about 600 metres to walk to the top.
It is important to remember that the roads and paths in Tärttämäki are not maintained in the winter. When it's wet, the rocks can get very slippery so you need to be cautious if it is raining or wet weather.
Others from the same position