Wivi Lönn destinations in the Jyväskylä Region
Finland's first female architect to run her own studio, Olivia Mathilda "Wivi" Lönn (1872 – 1966), has won prizes in several architecture competitions and designed several dozen buildings during her career. The Jyväskylä Region is one of the areas with a significant number of Lönn's works. This thematic route focuses on Wivi Lönn designs in central Jyväskylä, as well as the Kuokkala Manor located in the Kuokkala neighbourhood.
Click here to explore the destinations guided by a mobile app.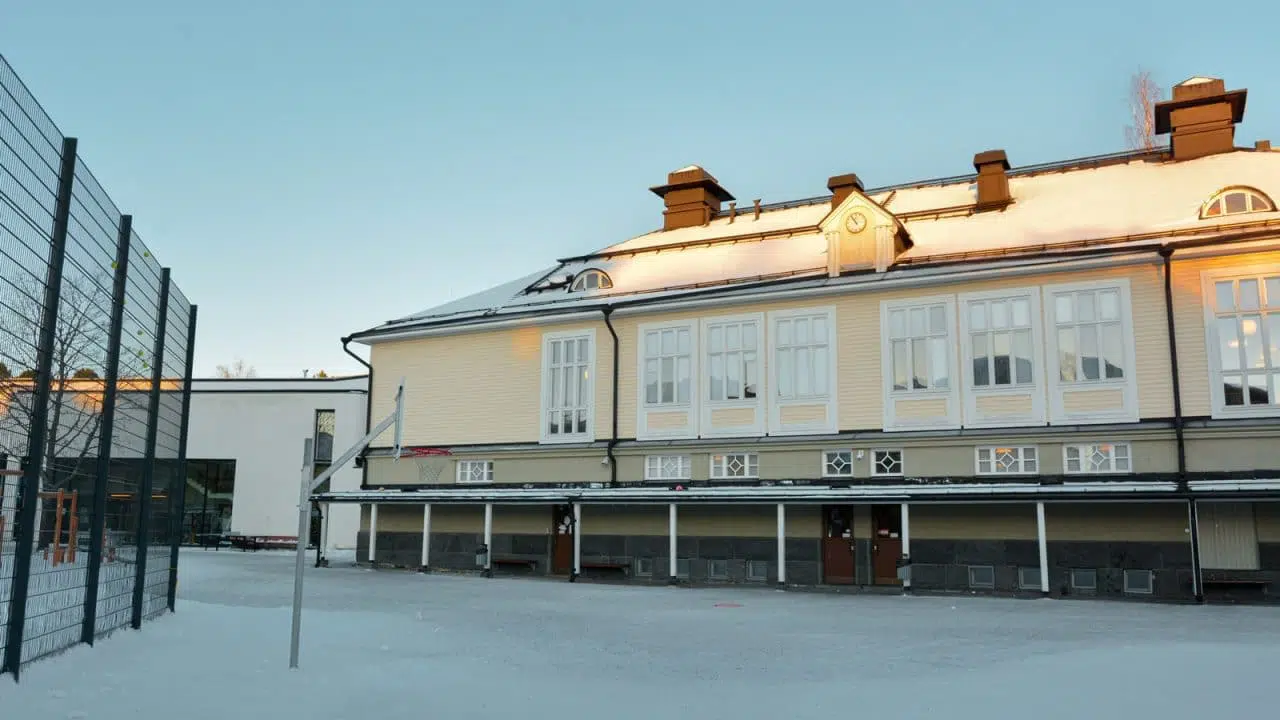 Puistokoulu School (a city public school, today part of the Puistokatu daycare-centre-school)
Puistokatu 7-9, 40100 Jyväskylä 
This school building, completed in 1912, was the first municipal primary school in Jyväskylä. It has served as a school throughout its history, including a period as a municipal experimental middle school. Puistokoulu School is an example of early, classical wooden school construction. Much of of Wivi Lönn's work focused on school design.
Photo: Mikael Niskanen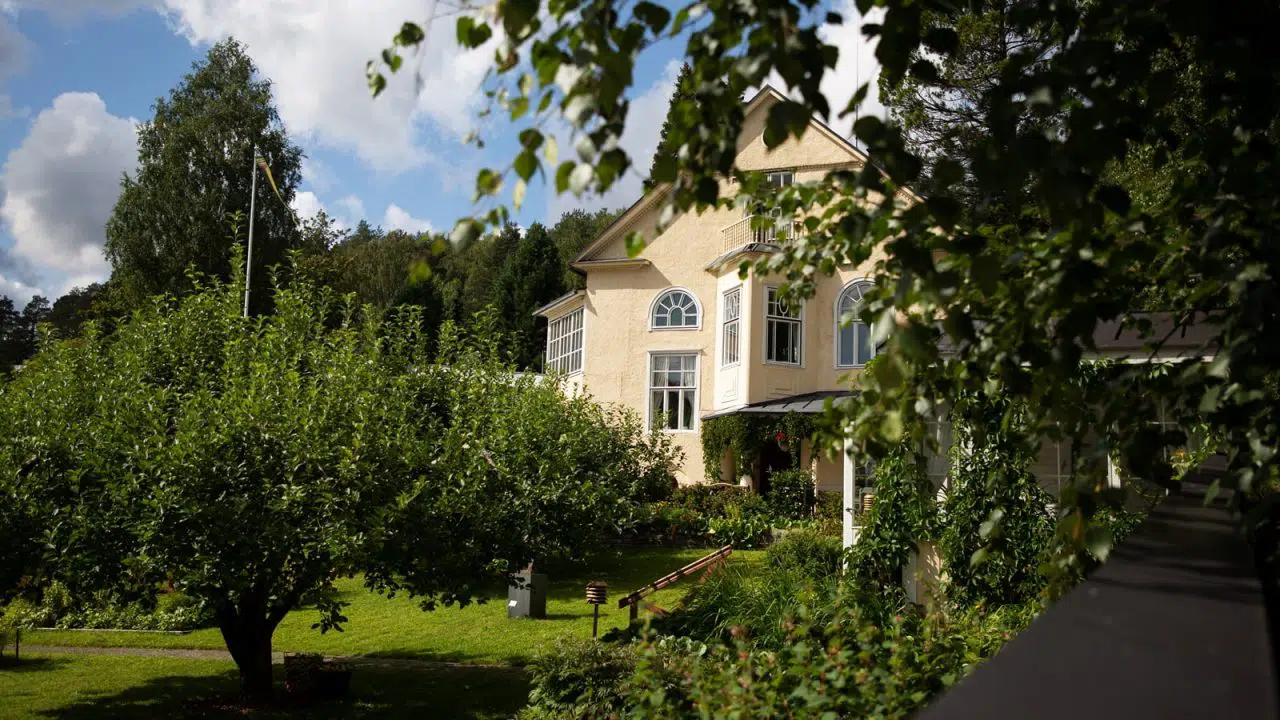 Residential buildings in the Älylä neighbourhood
The Älylä neighbourhood is delimited by the Kramsunkatu, Keskussairaalantie, and Seminaarinkatu streets.
The garden-like Älylä neighbourhood, largely a collection of Art Nouveau villas, features the work of several notable architects. Wivi Lönn has designed several private residential buildings in the neighbourhood. This architecturally and historically significant area is also the site of Wivi Lönn's former residence, designed by herself for her own use. She lived in the house with her mother between 1911 and 1918. Other Lönn designs in the Älylä neighbourhood include e.g. the Karpio house (1914), home to the famous architect Alvar Aalto and his wife Aino in the 1920s, the Pesonius house, the Emil Lönn house, the Heinonen house (1913), and the Nousiainen house (1911).
Photo: Julie Weien Forøy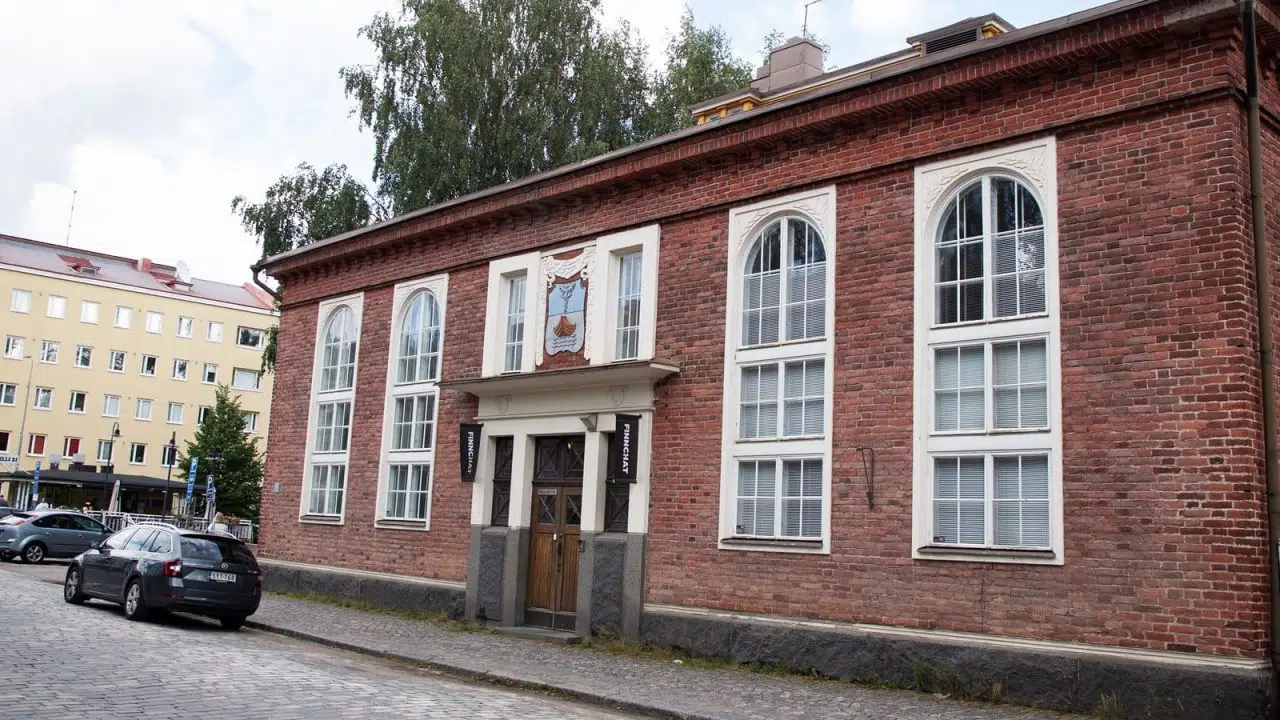 Alterations to the old granary
Seminaarinkatu 32, 40100 Jyväskylä 
The oldest stone building in Jyväskylä is found on the Seminaarinmäki Hill. This Art Nouveau building was originally constructed in 1851 to serve as a crown granary, but it was later adapted for the use of the Jyväskylä public library and the Jyväskylä scientific library based on Wivi Lönn's plans in 1916. This destination is replete with historical layers, having served over the years as a grain storehouse, a city library, a museum of domestic industry, and the seat of the university rector. Today the building is owned by Keski-Suomen Suojeltavat Museokiinteistöt Oy, and is used as commercial premises.
Photo: Julie Weien Forøy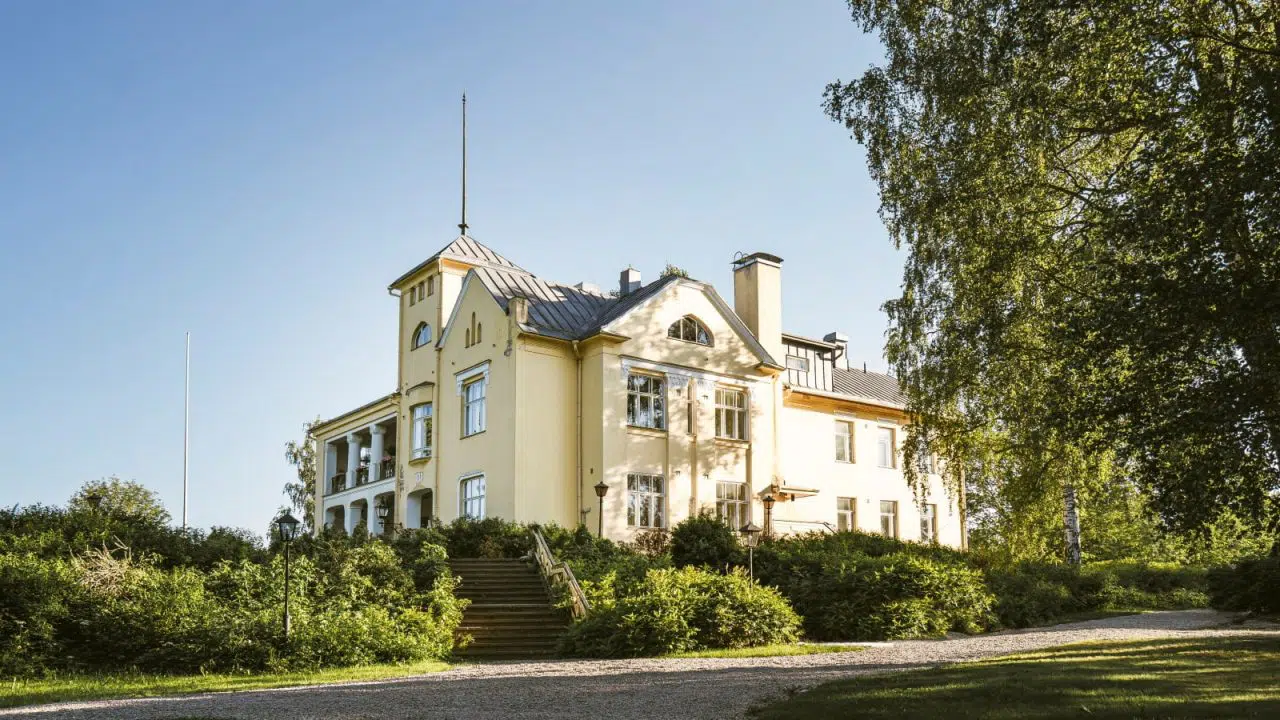 Kuokkala Manor
Hämeenpohjantie 50, 40520 Jyväskylä
tel. 040 742 2616 / info@cartano.fi (Information)
Kuokkala Manor website
The Kuokkala Manor is the first Wivi Lönn-designed building to be completed in Jyväskylä. The stone manor-house, completed in 1904, and its courtyard constitute a provincially significant built cultural environment. The manor lies next to the waterway of Äijälänjoki River passing into Lake Päijänne. This Jugendstil building has served as both a residential property and as the obstetrical hospital of the Jyväskylä Rural Municipality. Today, the manor revolves around a unique, round-the-year restaurant and a wine bar. Other activities take place at the manor as well, such as open cultural events and art exhibitions.
Photo: Visual Friday Oy
You might also be interested in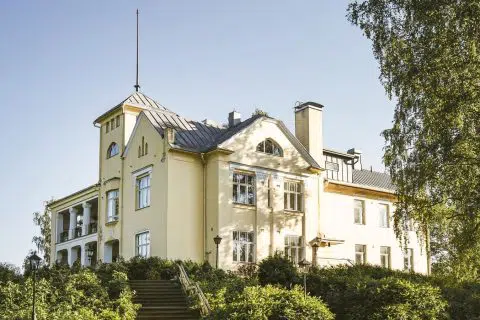 Wivi Lönn's Jyväskylä
Wivi Lönn was the first female architect in Finland to set up her own studio. Jyväskylä with its renowned architectural heritage was a haven of peace for Lönn.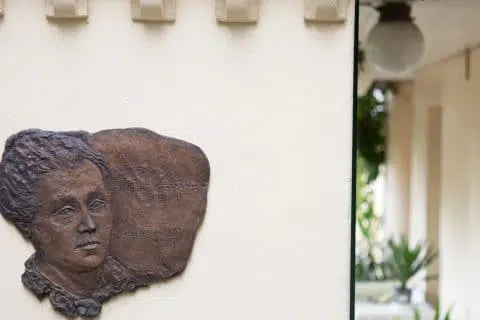 Who was Wivi Lönn?
Olivia Mathilda 'Wivi' Lönn (1872–1966) was the first female architect in Finland to set up her own studio. Lönn was active in Jyväskylä where she designed dozens of buildings.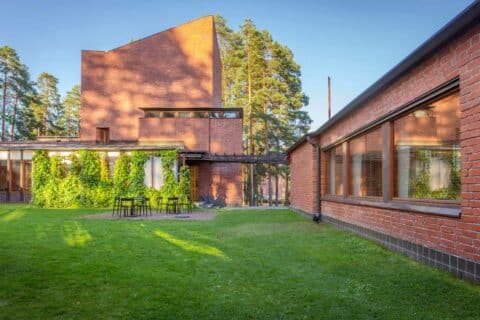 Alvar Aalto -tours
Now it is possible to explore the Jyväskylä Region's fabulous scenery, enjoy the essence of Central Finland, and discover both its cities on hills and Aalto's human-scale architecture on a variety of both guided and self-guided tours.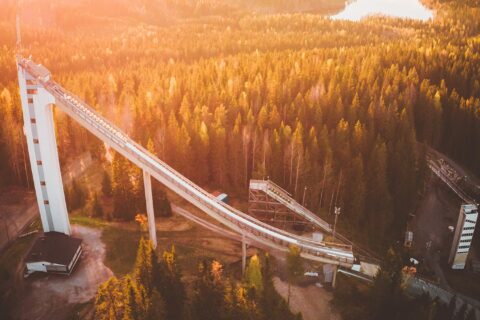 Top attractions and landmarks
If you are interested in architecture, nature and culture, the Jyväskylä Region with its array of attractions is the right destination for you.