Sauna experience depends very much on the sauna type. There are many different types of saunas. Have a look at the most common ones and find out how each sauna type differs from the others.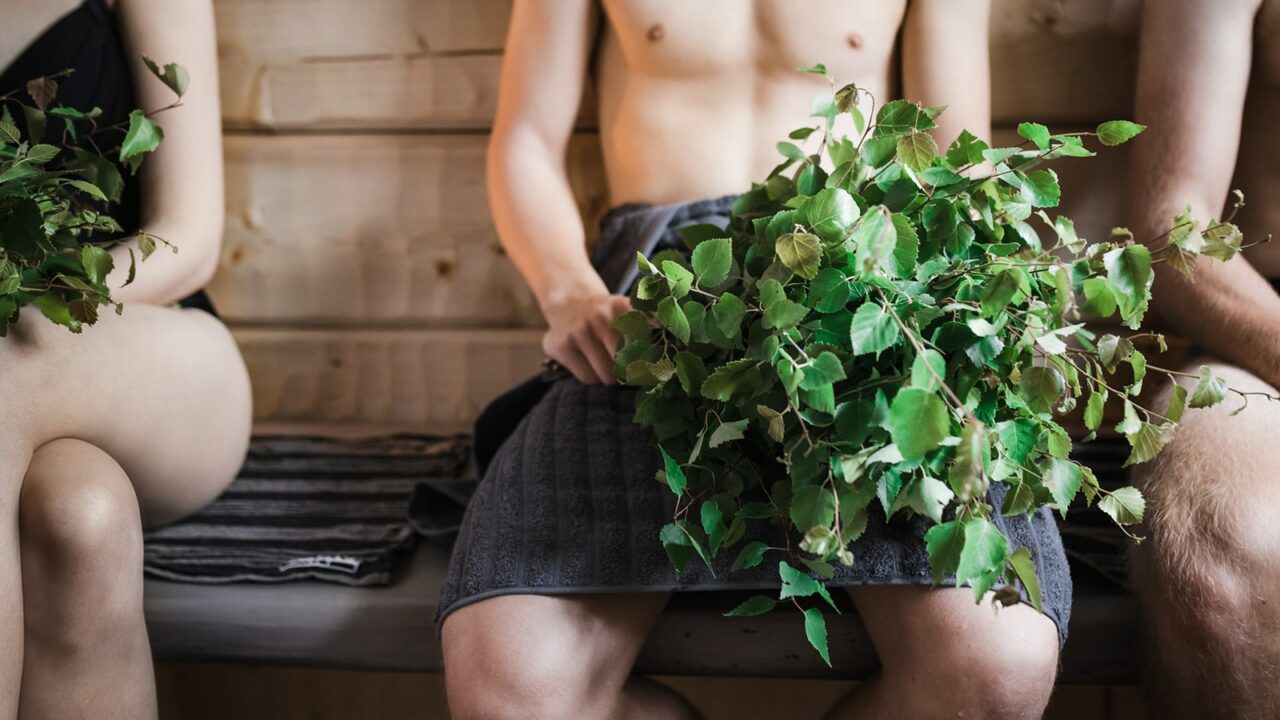 Wood burning sauna – Traditional Finnish sauna
The wood burning sauna is the original Finnish sauna type. The wood is used to heat the sauna by burning it in the stove. The necessary temperature is reached by controlling the amount of fire in the stove. The ideal temperature for traditional Finnish sauna is not less than 65.5 C when measured where a person is sitting. Throwing some water on the heated rocks controls humidity in the sauna.
Photo: Mika Nuorva / Kankaan sauna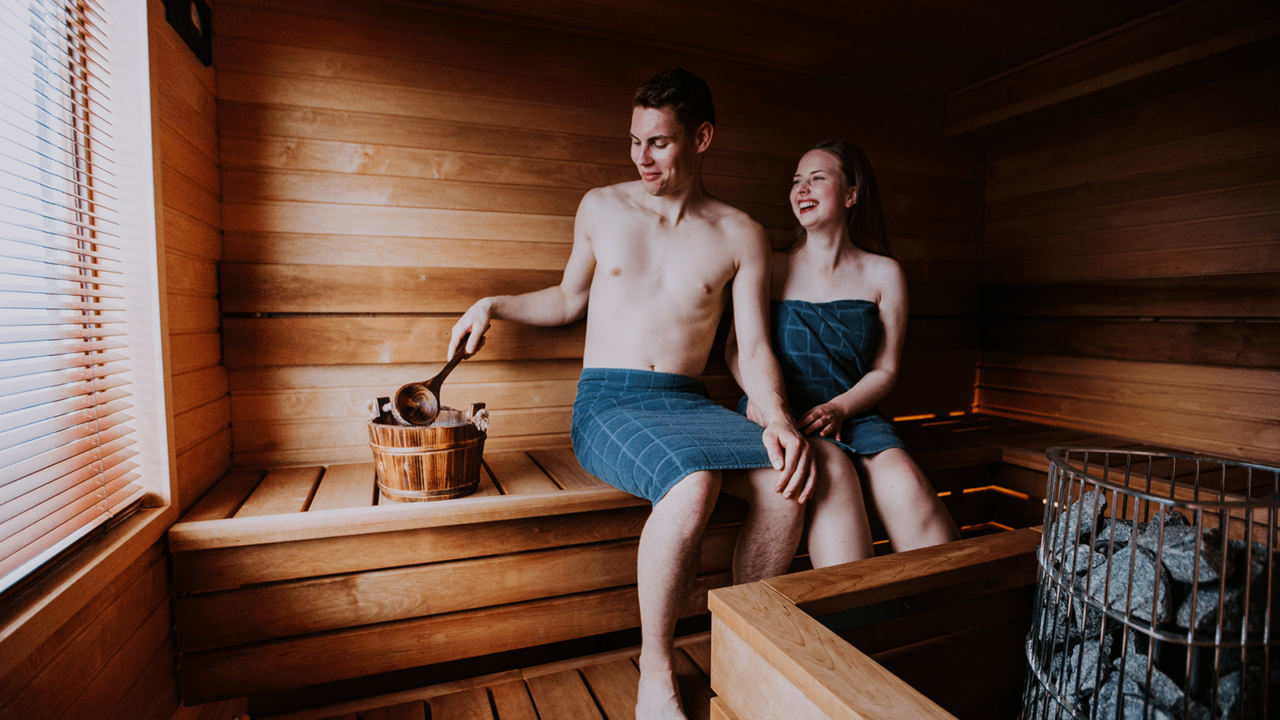 Electrically heated sauna
Nowadays, the majority of people in Finland uses the electrically heated sauna, which has been available since the 1950s. This type of sauna is efficient, safe, stylish and easy to use. There are often remote controls for an easy use and the electric heater is wall- or floor-mounted. There are heaters for different sauna sizes.
Photo: Julia Kivelä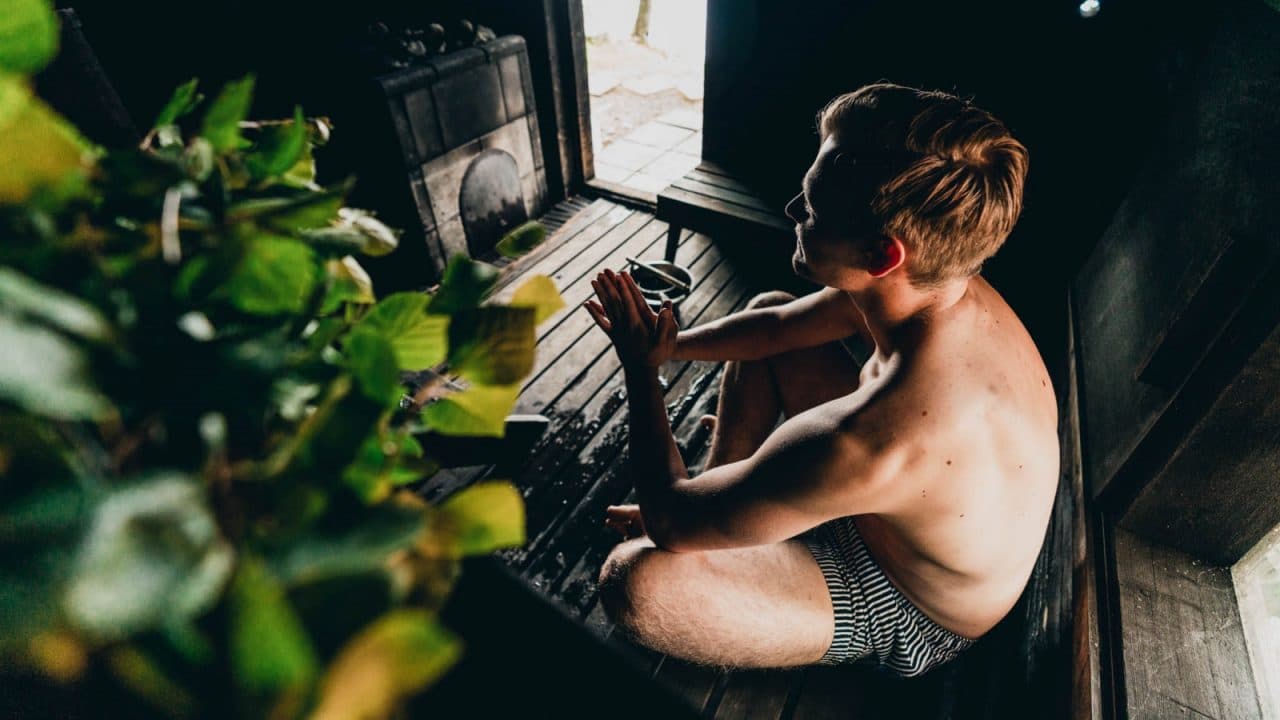 Smoke sauna
Smoke sauna, "savusauna" in Finnish, has a big wood-burning stove, but unlike other types of saunas, it doesn't have a chimney. This kind of sauna is quite rare nowadays and it has to be heated up for many hours by burning a lot of wood to heat the massive rocks. After heating and ventilating the room, the sauna is ready for the genuine sauna experience.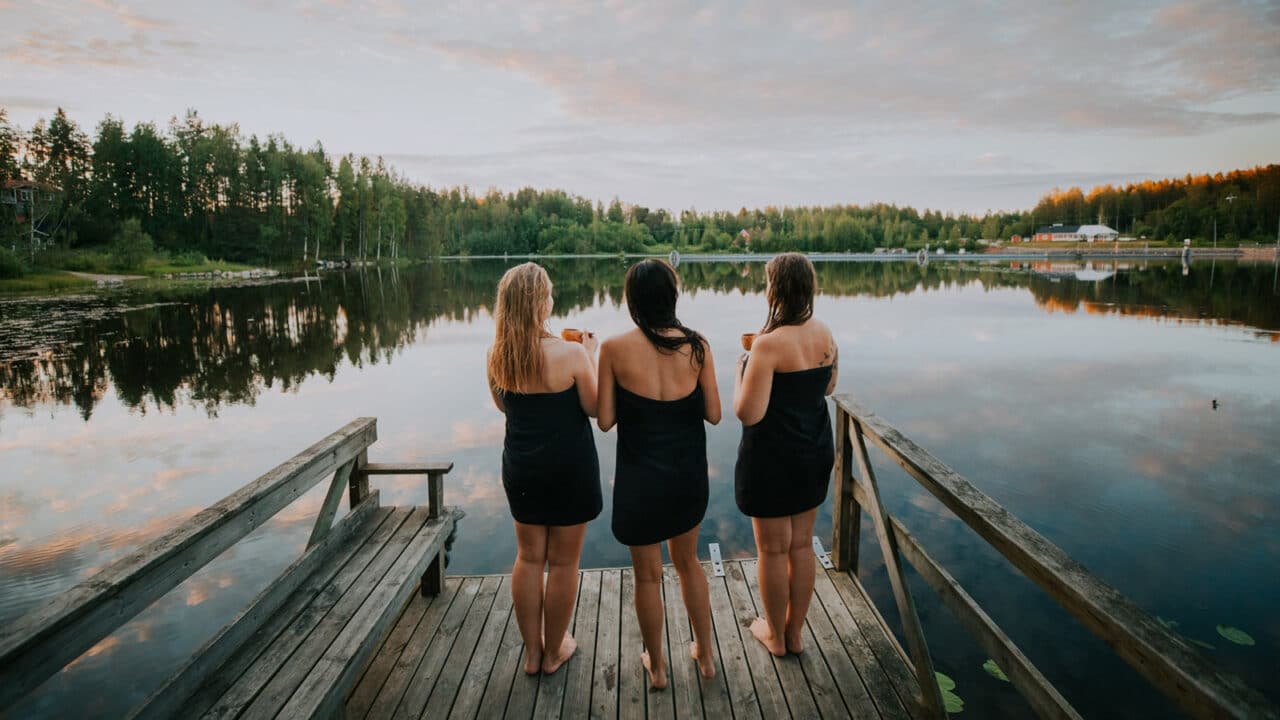 Steam sauna – Steam room
This type resembles Turkish-style spa rather than a sauna, since the humidity level of the steam room is 100% and the temperature is much lower than in a traditional Finnish sauna. The benches are usually in one level and the temperature is controlled by a thermostat reaching the level of 49 C.
Photo: Julia Kivelä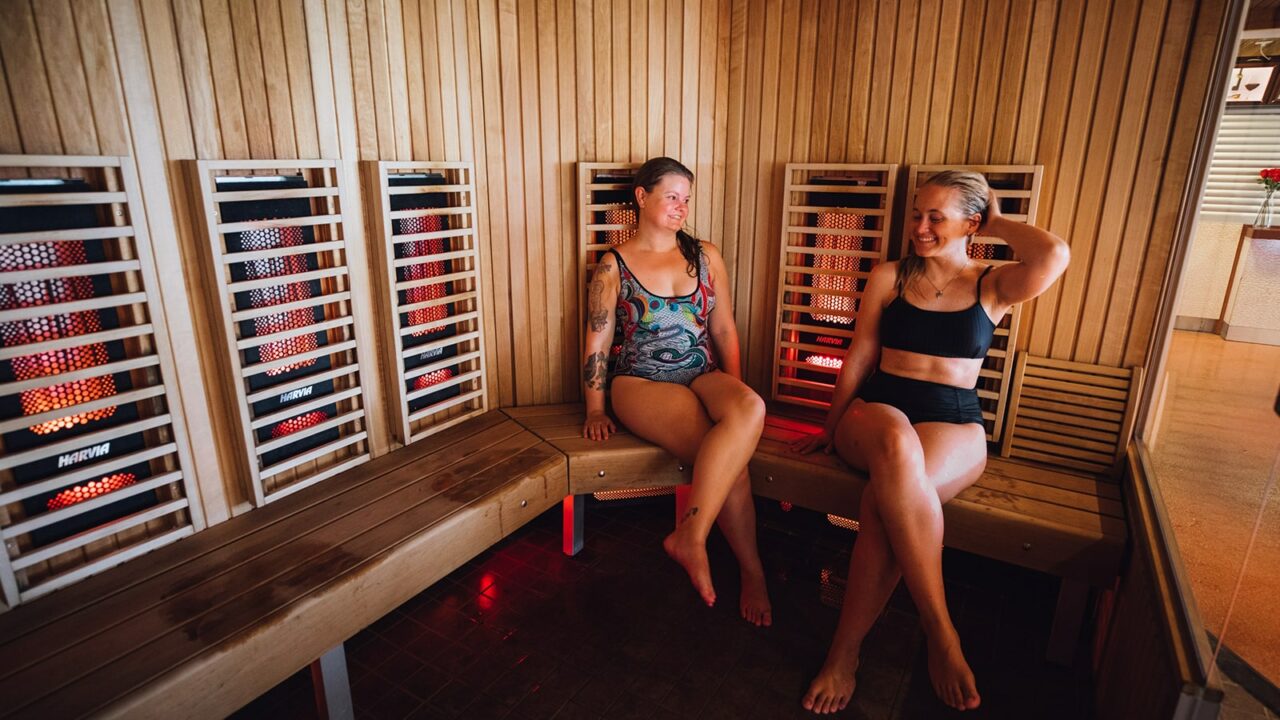 Infrared sauna – Heat therapy room
Infrared heating system is based on the person's body heat rather than on the air heating. That is the reason why this type of sauna is also known as a "heat therapy room". The water is not used in the infrared rooms, so you will not have a steamy sauna experience. This type of sauna is good for toning the muscles before or after sports or simply relaxing the body.
Photo: Julia Kivelä
You might be interested in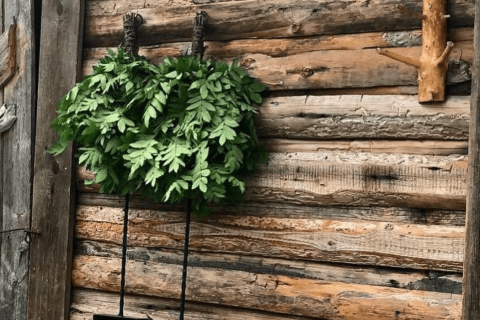 History and traditions
The oldest Finnish saunas date back 10 000 years ago, after the Ice Age.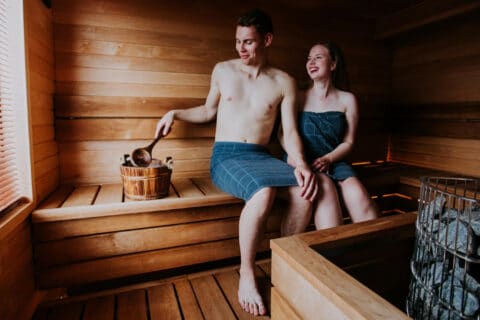 Procedures and etiquette
Although there are no strict rules about the procedures, there are steps driven by common sense, which will make your sauna experience a pleasant one.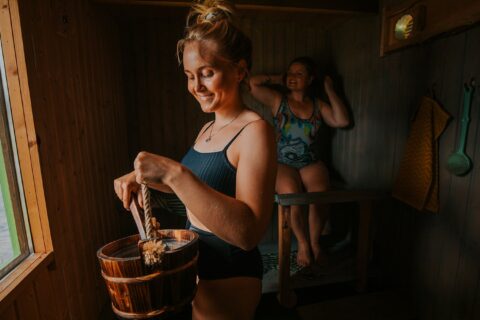 Health
In Finland, sauna has been considered as a source of energy and health for years.